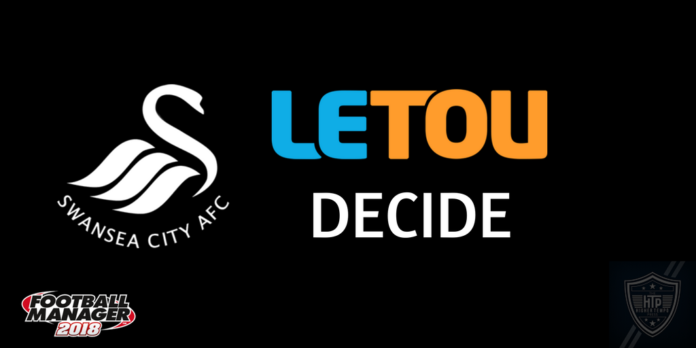 It's Friday and we all know what that means. It means that the carnivorous jackanapes of the press are invited to the Swansea training ground and I am forced to depart from trying to teach Martin Olsson how to show his man inside to speak about our chances in Manchester.
I'm still confident. I think we'll get something. Okay, stop laughing. I didn't sign up to this so that you could mock me over the internet. I got enough of that at home.
Let's see what we've got this week. I think I'll have some fun, how many Take That songs I can get into the responses.
Reporter: Last time out against Watford your team played very well. You must be hoping the side carries that form into this next game?
Me: Everybody knows that we have to keep working hard to put together a good sequence of results. We're not going to Rule the World if we don't Shine.
Reporter: Man City are currently without a manager after parting company with previous boss Pep Guardiola. Is this something you can use to your advantage?
Me: I'd like to think we can, yes. They're a team in turmoil at the moment and it should give us a boost. These Days a manager leaves and Everything Changes.
Reporter: Man City suffered a surprising defeat to West Brom last time out. How does that affect your preparation for this match?
Me: They're a little fragile after that defeat and we have to take advantage of that. This isn't the time for Patience, I can tell you.
Reporter: Fellow relegation candidates Leicester are playing Newcastle and they will be looking to continue their fight to stay in the Premier Division. What do you think of their chances in this match?
Me: I can't see them winning that game. Only hope they've got is to Prey and maybe play the Kidz.
Reporter: Man City are confident that they know how you are going to play. Will you be looking to spring a tactical surprise or two?
Me: I think the whole world knows our gameplan. You lot should ask Man City how they intend to stop it. They can Get Ready For It but the 4-4-2 is Back For Good.
The count is nine. Can't believe I didn't get Relight My Fire in there somewhere.