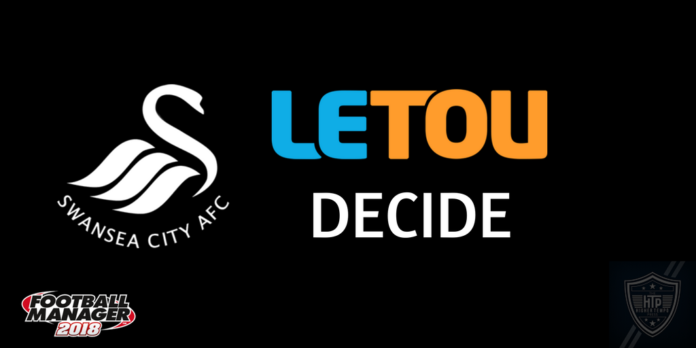 Welcome to today's Mlog and it's very much a good news/bad news situation. Let's start with the bad news, which comes in the form of several player disputes.
When I departed Romania with a tear in my eye and little more than a Premier League dream, everything was rosy. Suddenly, there are issues on the horizon. This is where a manager earns his corn, whether he reaches immediately for the hairdryer (Sir Alex), offers round a glass of whisky (Brian Clough) or places an avuncular arm-around-the-shoulder in the hope that the player's troubles will soon be forgotten (Wenger).
The first was, in all fairness, an inherited one. Àngel Rangel was already disappointed to have been left out of the starting lineup since the start of the season as both myself and Stuart Reid preferred to play, understandably, Kyle Naughton. This is despite Rangel being the club vice-captain… but you can't pick the side on the strength of that. Rangel is no longer vice-captain under my reign, that honour was bestowed upon Alfie Mawson, so that bow has been taken out of the Spaniard's quiver but he does have a strong influence as a team leader. Thus far nobody is in support of Rangel but it is only a matter of time.
My favoured outcome would be a quiet transfer back to Spain, somewhere without pressure and somewhere warm for his aching bones, after all, he is 35-years-old now. Espanyol perhaps or his namesake, Zaragoza.
Sticking with those who have the armband, Leon Britton is not impressed. He isn't part of my first team plans other than as a late substitute for a striker to shore up defensive midfield, the problem is that he knows it. He has sensed that he is not long for this club and wants to jump ship before he's pushed. I don't want to lose such an experienced campaigner, nor do I want to lose his influence as a team leader (another one).
In an ideal world, he would hunker down, get on with it and support the team. I suspect he'd rather take a drop down to a wealthy Championship club like Wolves, Aston Villa or Middlesbrough but quietly I'm hoping there's no interest.
Renato Sanches is a tough nut to crack and one of the examples of why you shouldn't listen to your assistant manager. Nigel Gibbs wants me to praise his recent performances and that seems like a reasonable request, doesn't it? I call him in after training and give him the thumbs up… only for the cocky bugger to throw it back in my face!
Apparently, his performances haven't impressed himself and there are better things he can do than listen to me, how dare he! I'll keep an eye on him and remember not to offer him praise in future.
Or listen to Nigel Gibbs. Ever.
What makes this such an annoying moment is that four of our lads have been named in the Team of the Week, which is a fantastic achievement. Kyle Naughton, Nathan Dyer, Renato Sanches and in an odd position on the left wing; Jordan Ayew. It seems Garth Crooks has been at work here.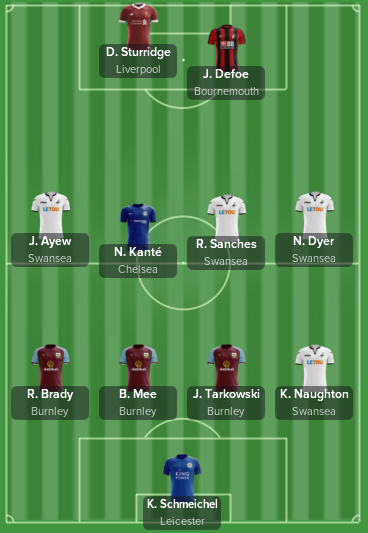 I'm proud to see Nathan Dyer in there, his return to the first team has been nothing more than a masterstroke or so it seems… thus far. Renato Sanches might not appreciate his own form but the league does.
Some may have scoffed at my positive attitude towards our fixture at the Etihad on Saturday but do you see any Manchester City players in this team? No? Me neither.