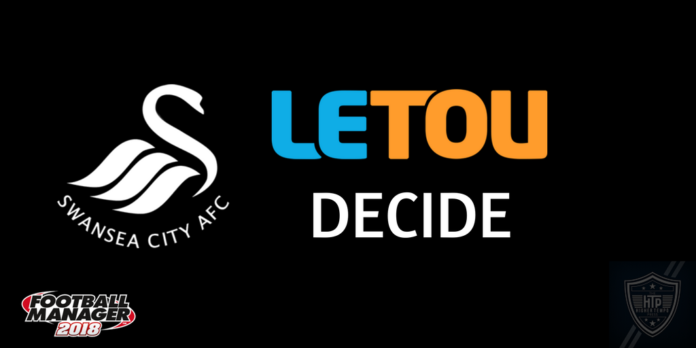 I did try to warn you and you didn't believe me, in fact, some of you (and I include whoever operates the @TheHigherTempo twitter account in that) openly mocked me across the internet. I expect an apology, post haste.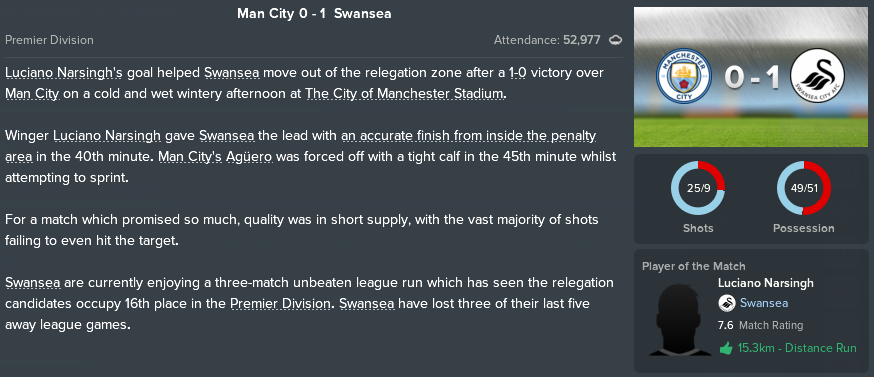 What I was trying to get across to you is that particularly in this world of football, matches never sit in isolation. Once you're on a poor run, it's so difficult to turn around and that's what Stuart Reid found out to his cost. The run of games he had before departing all look winnable; West Brom, Huddersfield, Southampton and Burnley. Now look at that list on the back of two wins from nine and it's a little more intimidating.
Manchester City did not play badly, let's just debunk that myth. They played very well and got themselves into many scoring positions, had 25 shots on target but were undone by two avenues.

The first is obvious from the statistics above, they really were horribly wayward with their shooting. As a manager, you can't really legislate for that. How is Simon Davies in the City technical area going to know that a combination of some of the best footballers in the world are going to shank 19 shots off target? They only had 6 shots on target and we had 4 in comparison.
The second avenue they were undone is the fitness of David Silva. The Spanish magician started the game around 25% lower fitness than anybody else on the pitch and my instructions were to do exactly what I said last week in the preview, go in early and hard. He didn't make 80 minutes and was dead for 20 before that. For a team that relies on Silva and De Bruyne, they were immediately brought down to 50% capacity against the impressive Renato Sanches and Tom Carroll dropping back. Isolating Silva meant that De Bruyne dropped back to cover, finding himself and City's new signing Asier Illarramendi were dealing with Sanches while Carroll occupied Silva.
This was combined with our wingers starting from what appears to be a very deep position, right in between their full-back and winger. This gave us more defensive protection and meant once they got the ball they had the chance to get up to speed and take on their respective full back at full tilt, not getting it and trying to get past them with an initial burst.
Tammy Abraham was a bit of a liability, 7 mistakes is not a representative of the level I'd expect especially when compared to Jordan Ayew, who achieved an 87% pass completion. Abraham is being asked to play an unfamiliar target man role in the absence of Wilfried Bony, but that doesn't protect him from criticism. If he wants to stay in the team when Bony returns to full fitness, he needs to up his game.
I'm pleased to see such endeavour from the full-backs and wingers. Kyle Naughton recorded a distance of 13.1km, Olsson on the left 12.7km, Nathan Dyer 13.4km and Narsingh 15.3km.
Credit where it's due, the Swansea fans voted for Luciano Narsingh to start and he didn't disappoint. Player of the Match and a goal speaks volumes about an inspired selection. Sorry Sam looks like Luciano will be keeping his place in the team. At least esteemed writer and respected personality Chris Darwen knows what he's talking about.