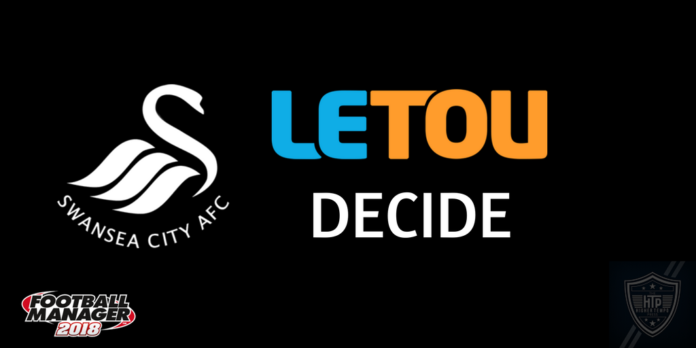 I was happy in Romania. I was successful in Romania. Dinamo Bucharest were top of the league, progress being made in Europe… but I couldn't say no. Not to the Premier League. As a player I never played a full game in the Premier League, only managing a few substitute appearances with Sam Allardyce's Bolton Wanderers in the mid-2000's at the tail end of my career. He wanted leaders off the pitch and even though our philosophies were different, he supported me in my coaching career.
I only met Stuart Reid a couple of times, FA functions and update training courses, but I can tell he has a sense of humour. The framed picture he has left hanging over my desk speaks volumes.
The dark clouds have indeed formed over this proud family football club. Today is my first day on the job, before all the press, even before meeting the players, it's time to evaluate. The board have played it calm, they are looking for us to avoid relegation. The league table does give me some cause for positivity. We're only two points off safety, West Brom have only won one in six and while Watford have won their last two games, their next is against Arsenal at the Emirates in the FA Cup.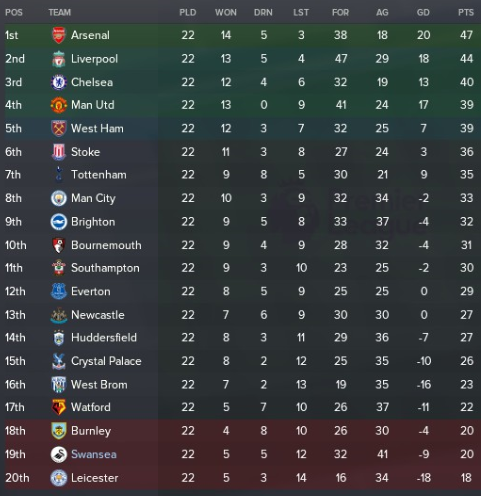 There are positives to draw on. Tammy Abraham has been named Young Player of the Month for December, the board are still waxing lyrical about that famous 6 – 4 victory over Jürgen Klopp's Liverpool and we're still in the FA Cup. We travel to Bristol City at the weekend.
Where there is concern is the squad, devoid of superstars and big names. The goals scored column doesn't make for great reading, only Bony, Abraham and Jordan Ayew have scored more than one goal. At the back, we've conceded the most in the league. It's noticeable looking down the list that the ones with few starts are the wide men. Nathan Dyer, Wayne Routledge, Narsingh, Sam Clucas and even Jordan Ayew feature as hardly having started.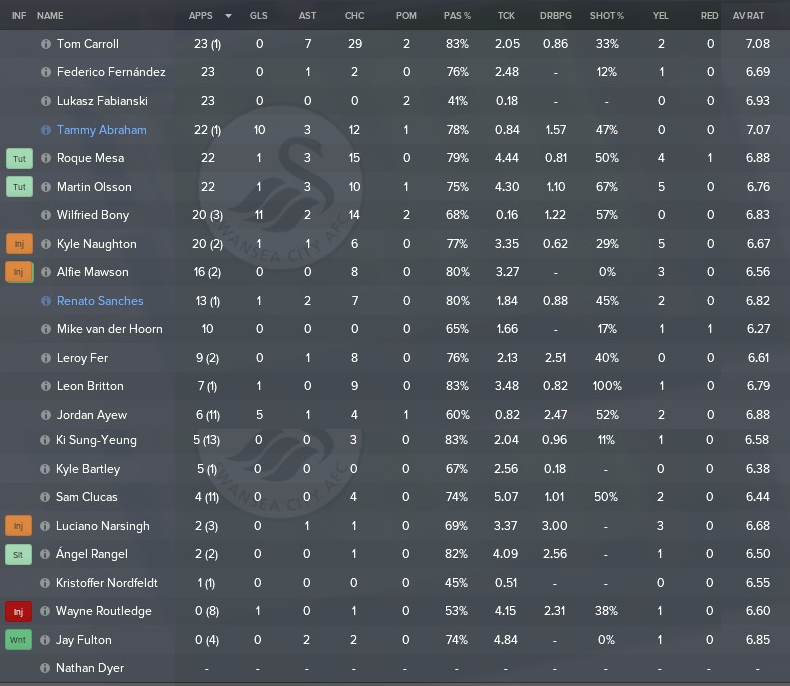 Looking at the squad, the strength is in central positions. That's why Stuart Reid has been persisting with a formation where the majority are camped in the middle of the park. His last formations against Southampton and Burnley look like a 5-1-2-2… which means changes are needed.
There aren't many injuries to be overly worried about, Wayne Routledge is out with a torn hamstring for another month or two, Alfie Mawson (twisted ankle) and Luciano Narsingh (bruised head) are doubtful for our FA Cup tie.
The question is, do we go to Ashton Gate with a full-strength team or rest players in the hope that they will be fresh for the fight in the league? I wonder what Swansea fans think…
Should Swansea City play a full strength team versus Bristol City in the FA Cup this weekend?

— TheHigherTempoPress (@thehighertempo) January 4, 2018