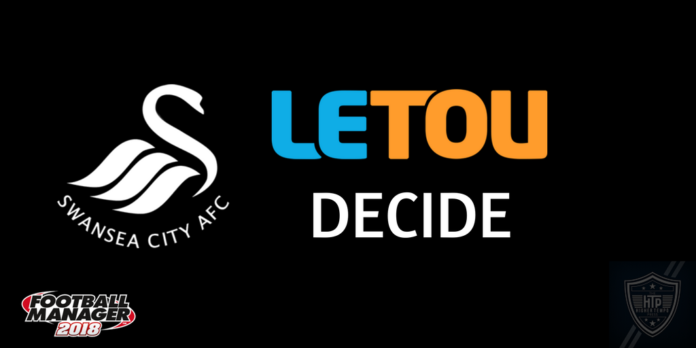 Right, time to concentrate. The whirlwind of meeting players, various board members coming below stairs to offer their support and the jackals of the press core, they've come to an end for the moment. As I pen this for you, I'm just waiting for the squad to come down for breakfast in the hotel we've stayed at overnight in Bristol.
I've not received a scouting report on Lee Johnson's side. I'm not yet sure who to blame for that, I'm assuming our chief scout since the data analyst did give me the heads up that they'd beaten Aston Villa 1 – 0 away in their last game. That scout better pull his finger out, otherwise it'll be down to the labour exchange on Monday.
In truth, I'm more interested in what we do. Bristol City are a Championship side with all due respect, we should be winning this despite it has to be said the bookmakers favouring our opponents. As I read the paper I see that the Swansea City fans want us to play our first-choice side, thanks to a handy vote conducted on social media. We'll be playing a four-four-f'n-two. I can't help but think Stuart Reid over complicated matters. All this 5-2-1-2 and 4-3-1-2 business, there's just no need. Football is a simple game as Bill Shankley said and a beautiful game, it needs to be played beautifully.
This is the side and the system I'm adopting. It's a flat back four, four across the middle with wingers encouraged to get forward and two strikers to pin the opposition defence back. The idea is that we win the ball and look to get it up the pitch, using width in complete contrast to what Stuart was doing.
The weaknesses are the lack of defensive midfielder, although I'm hoping Carroll will drop back to shore up and I'm only telling our full backs to support instead of all-out attack so there is a plan to keep us strong in defence.
Roque Mesa is a problem. The boffins tell me that he is our most valuable player but I don't think he's better than Sanches or Tom Carroll in the central positions, meaning it's right wing or nothing. It's especially prevalent when Sanches and Carroll have built up a decent understanding. I'll try him at right wing as a substitute but I'm trusting Nathan Dyer, an out-and-out winger, from the start. The choice up front is two of Bony, Ayew and Tammy Abraham. It's Abraham who misses out for this one, I've got a good feeling about Ayew.
I don't know how we're going to play or how good Bristol City genuinely are but whatever the case may be I'm going to be finding out with my fingers crossed… in my pocket. Nobody needs to see that.
Our friends over at the Higher Tempo Press are covering the game live on their twitter feed so head over there from around 2:45 today for all the highlights.