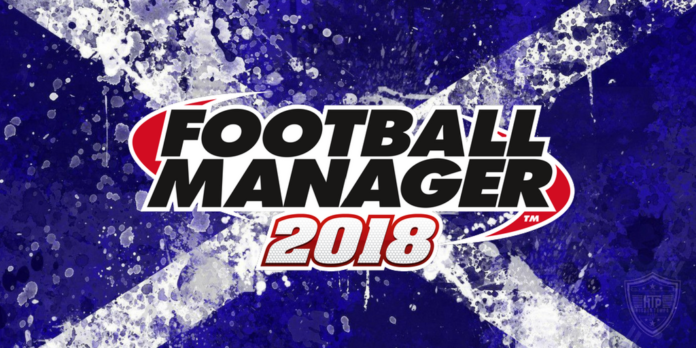 Another season finishes and it's another heartbroken mostly written post.
Why?
We were relegated.
Yeah, my aim to stay up looked promising but was dashed by ten cruel minutes in Dumfries. I'm not going to dwell too much on the end to the season though because I've got a couple of options I want to get some feedback on.
The Disaster
So, we didn't stay up but it wasn't a slump into the second tier. No, much like everything else in my time with Caley, we came so tantalisingly close then snatched misery from the jaws of success.
A final day victory over Falkirk would have meant avoiding the play-offs had Partick not got anything at Easter Road. It was all going so well early on when Partick were two down but, despite our late win thanks to a Collin Seedorf goal, Hibs blew it and lost 3-2.
Play-offs it was then, so imagine my horror to see it was Queen of the South away in the first leg. Lo and behold, two long balls lead to two Queens goals and we were as good as dead. A 1-0 home win wasn't enough and we sunk into the Championship, familiar failings having done us in again.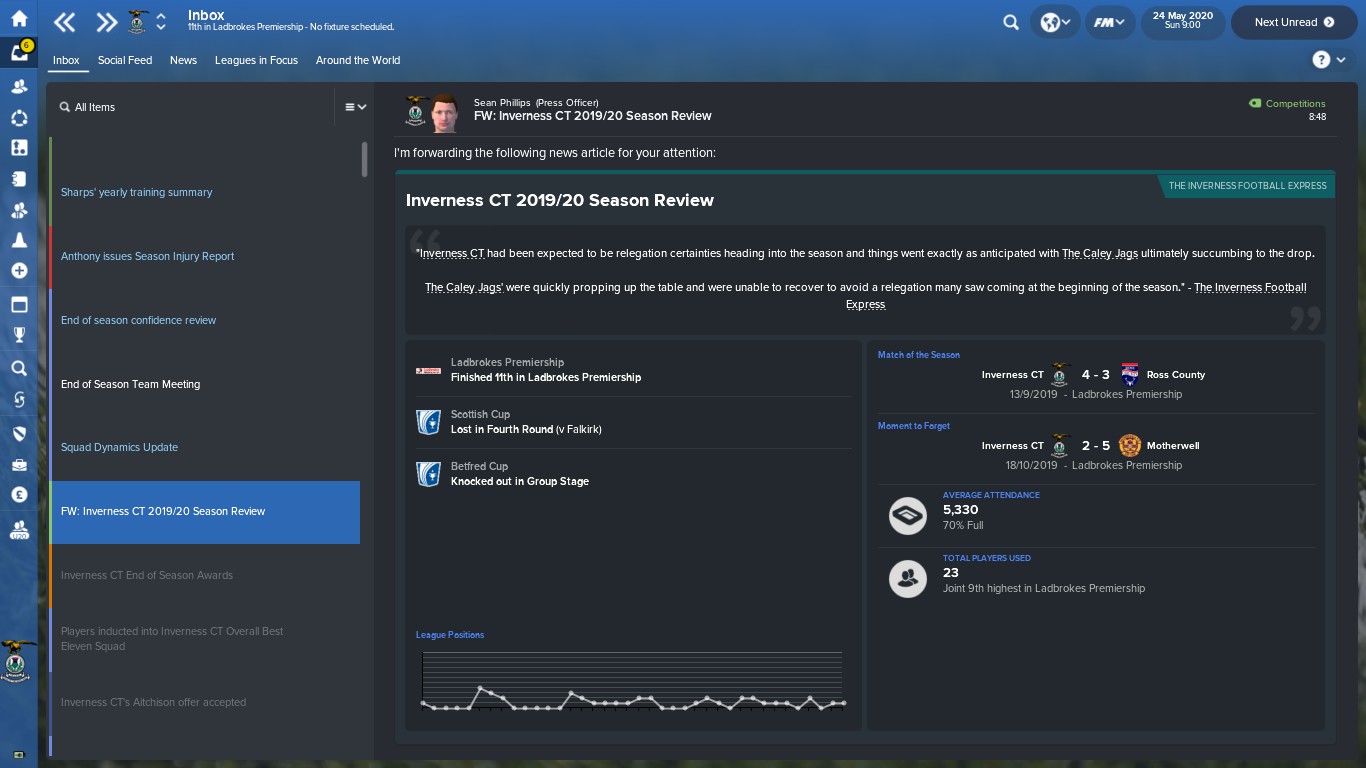 The Future
So I could continue on with Caley and probably still enjoy this save because the board gave me a two-year contract extension ten games from the end of the season. Add in the fact that nobody in my squad has kicked up a fuss about leaving other than the distinctly average Ian McShane and we could probably come right back up as champions.
However, I'm just not feeling it at all.
What I am feeling is keeping this file going though for two very simple reasons – Colin Craig and James MacDonald. Yes, the two jewels from the Caley academy nearly single-handedly kept us in the Premiership and I've grown to love them dearly.
Now since I want to take them with me I've decided to add some new leagues to the game and head to one with a decent side. My plan is to focus on the youth side of things and try and develop a whole host of new talent. I will allow myself one over 20 signing every transfer window to supplement this and provide good tutors to my youngsters. Plus, it'll mean I can bail myself out of trouble with a smart signing.
The three countries I considered were:
Portugal – Generally a hotbed for young talent, nearly every club in Portugal employs some kind of buy-to-sell strategy. I'd be most tempted to take over somewhere like Braga, Vitoria or, at a push, Benfica.
Czech Republic – Bit of a left-field choice but I don't see many people currently heading there. A team like Slavia Prague or Viktoria Plzen are under consideration.
Austria – Again, a random choice but it's a small league with a focus on young talent. A club like Rapid Vienna would probably be ideal.
A quick Twitter poll deduced that I should head to Portugal which pleased me because I based this idea on the Portuguese teams anyway. The team I've chosen to go with on this new adventure is Vitoria Guimaraes. Well run club with a bit of money to play with as well as high-quality facilities that have room for expansion. It's absolutely ideal.
This new adventure is going to take on more of a player focus with results being just a small part of each update. I'll highlight the B team and U19s far more with results and development the focus of the day. Hopefully you'll get to know players and form an attachment with them as we see them progress.
Also, any suggestions for a name change will be welcome.
I play the game using the Tempo Skin for FM18 which can be found and downloaded right here on The Higher Tempo Press.