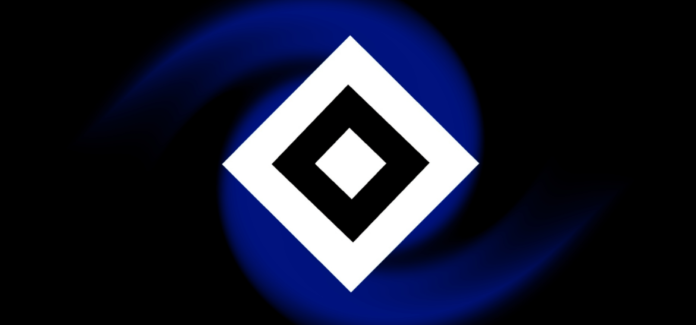 For the Hamburg part of the story so far, go here
Guten tag. I think that's how they say it over here. I'm waving at you from Hamburg, mainly because it is the end of my second full season in charge and the end of our first season back in the Bundesliga.
As those of you not suffering from what Antonio Conte likes to call "demenzia" will recall, Hamburg were well placed come the winter break and a good second half to the season could have seen us challenge for the Europa League spots. Relegation certainly was not something I was expecting to encounter.
Shall we see how we got on?
Not a bad return to the top flight, and can we now finally say that I can indeed manage at this level? I think so. The only regret was not bettering our GD by one more so we could finish above Dortmund on the head-to-head.
This isn't just any old "finishing 5th" though, oh no.
We've done it by spending bugger all on wages and making a good profit in two seasons on transfers. Oh, and we have a squad with the average age of 21.
It all feels a bit easy right now, I have to say. I am starting to crave somewhere completely random. The 4th division in Chile is calling me, figuratively speaking. Or Cuba. Or Suriname. Or Japan. Or a fallen giant in England. But then, even England might end up being a bit like Germany.
Too confident you say? Well, let's look at the facts – I stripped out the entire squad at the start of last season and replaced them with underpaid kids with potential. I then stripped Africa of all its assets. We got promoted and we finished 5th in our first season up. You're telling me we won't continue the ascent at pace? Where's the struggle? I need the struggle.
What if some of my best players get crazy bids and I sell? I'm all for that, I tell you.
I've got this lot coming in as the next lot on the production line.



You see, it's just a bit too easy to go and steal all the diamonds out of Africa. There are some gems in there, so even if Bayern come and buy my stars I am confident we will continue to grow.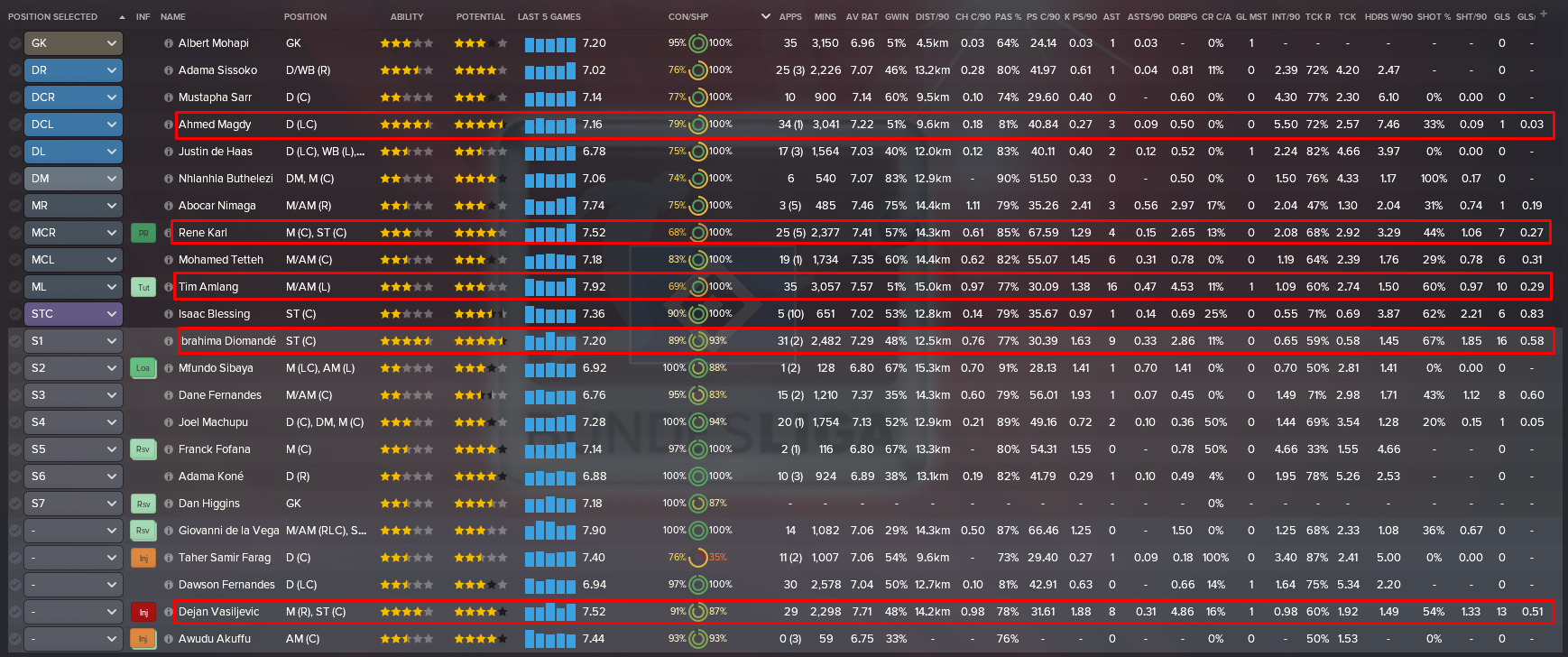 That's the squad overview for the season with the star players highlighted.
Magdy was a rock at centre back and saw his value soar over the season. He had a few different players alongside him at different points but remained consistent – I'd be surprised if we didn't attract a big bid for him.
Rene Karl was a revelation – he joined me for €4m last season as a striker and I have converted him into a classy RPM in central midfield.
Tim Amlang was also superb – he cost me €400k last season and he ended up with 10 goals and 16 assists in the top flight.
Ibrahima Diomande is now classed as a wonderkid. 16 goals and 9 assists is a great return for his debut season in the Bundesliga. Big clubs will want him, especially as he was the best at hitting the target in the league.

Finally, Dejan Vasilijevic. He was another striker that I decided to convert – he is now a goalscoring right midfielder. 13 goals and 8 assists is not too shabby for someone who cost €750k.
This is the other thing that makes it feel quite easy.

I initially had a €40m pot when I took over which I turned into €111m with all my sales. Even with all my wheeling and dealing I have a pot of over €100m going into the new season and I have the squad I pretty much want. I'll stop moaning, I promise.
Do you want to see some awards? Of course, you do.
Not bad for a little team I threw together.
So what about next season? What am I doing?
The Dortmund and Ajax jobs came up so I applied for shits and giggles. I didn't get either. If a project in England comes up at a club that grabs me (and by grabbing me it needs to be smaller but has history – like an Ipswich Town or even, god forbid, Luton Town or Notts County) I'd probably go for it even at this early stage. The random stuff I want to do can't happen in this save unless I sim somewhere like the 4th division in Chile to 2026 and pick up there so the story remains seamless, but I don't really see the point in that.
If nothing grabs my attention I will continue at Hamburg and see if we can turn Europa League qualification into some kind of trophy and Champions League qualification next season.
Even toppling Bayern doesn't feel that big as Schalke and Leverkusen have already done it. Meh.
Over and out.