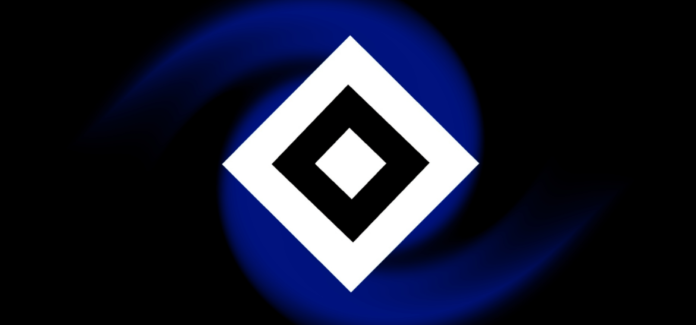 For the Hamburg part of the story so far, go here
Feliz Reyes folks. Three Kings Day here in Spain which is, believe it or not, bigger than Christmas Day meaning in true Spanish style they've managed to lengthen the fiestas by at least another week. Fair play.
Anyway, you don't want a Spanish holidays lesson, you want to know how Hamburg are doing in their first season back in the Bundesliga!
We knew we had a tough opening run of matches.

Leverkusen had finished second in the BuLi last season and Bayern and Dortmund were still Bayern and Dortmund even if they hadn't been in the top-two. Talk about an introduction to the top flight.
Before that, we had a DFB Pokal game to contend with and I'd decided to give Dane Fernandes a run in the side.

That's not the worst way to introduce yourself. He went on to get a hat-trick on his debut.
So, the league. We had a proper ding-dong with Leverkusen – Dane put us one ahead inside five minutes but they were level moments later. We were 2-1 down at half-time but battled back to take a point. OK, we can compete.
Or so I thought.
We went to Hertha next and got our young, pert bottoms handed back to us 4-0. We were 1-0 down at the break and not in it at all so I decided to chase the game. I kinda wish I hadn't now.
I'm sure you'll agree that's exactly the kind of result you want heading into a clash with Bayern. But, incredibly, we led through Dejan Vasilijevic. Having read the first bit of Michael Cox's "The Mixer" recently (to be honest I got bored of it by the time it got to about 2008) it reminded me how Sam Allardyce and Tony Pulis used to love a big striker playing right midfield – think Kevin Davies and Jonathan Walters for example. Now, we don't play like they do (we keep it on the deck) but with all the cracking strikers I've brought in I needed creative ways to get them in the side – hence Dejan playing right midfield for us. My wide midfielders on attack get into lots and lots of scoring positions so surely it makes sense to have finishers in those positions? Anyway, Dejan was playing there and scored the opener – but then Magdy got a straight red for a shocking tackle on Mbappe.
Ten men for 45 minutes against Bayern? Bollocks to that. Mbappe equalised after about an hour and I was expecting the inevitable defeat.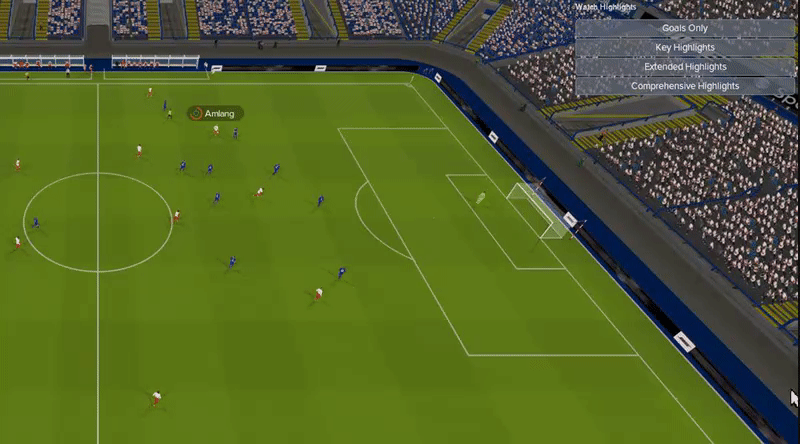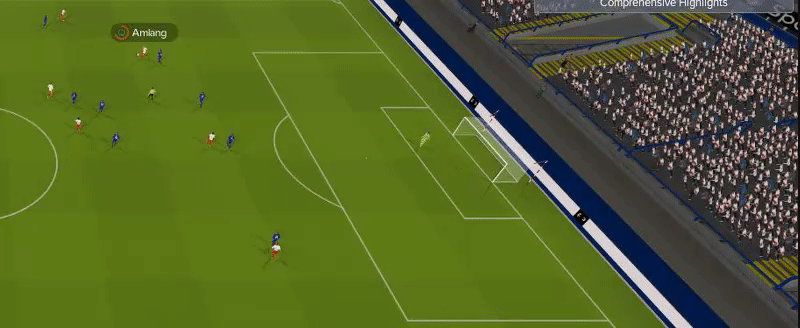 Not bad, eh? 3-1 against Bayern and a "striker" arriving around the back gets a hat-trick. With ten men. Having lost the previous match 4-0.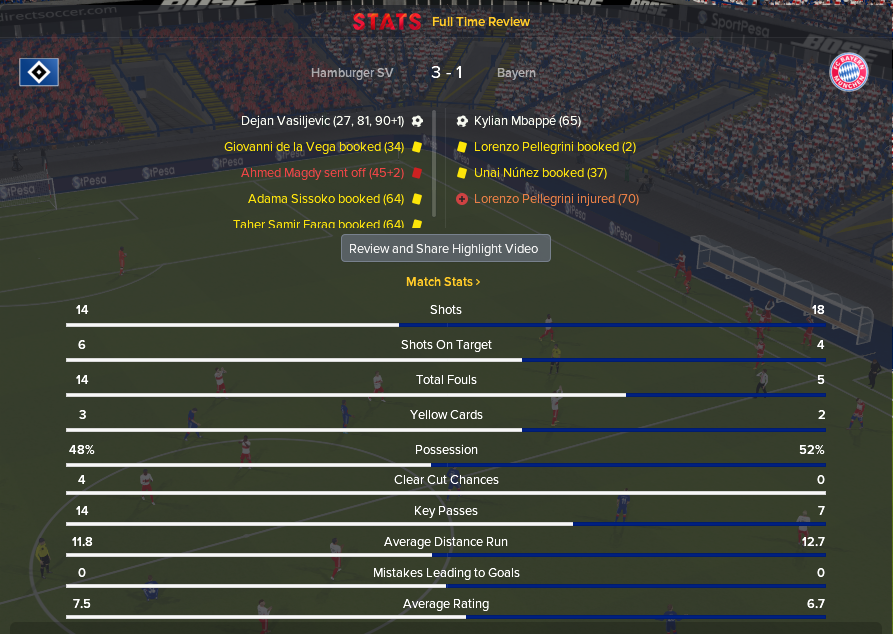 Dejan is a decent player, no?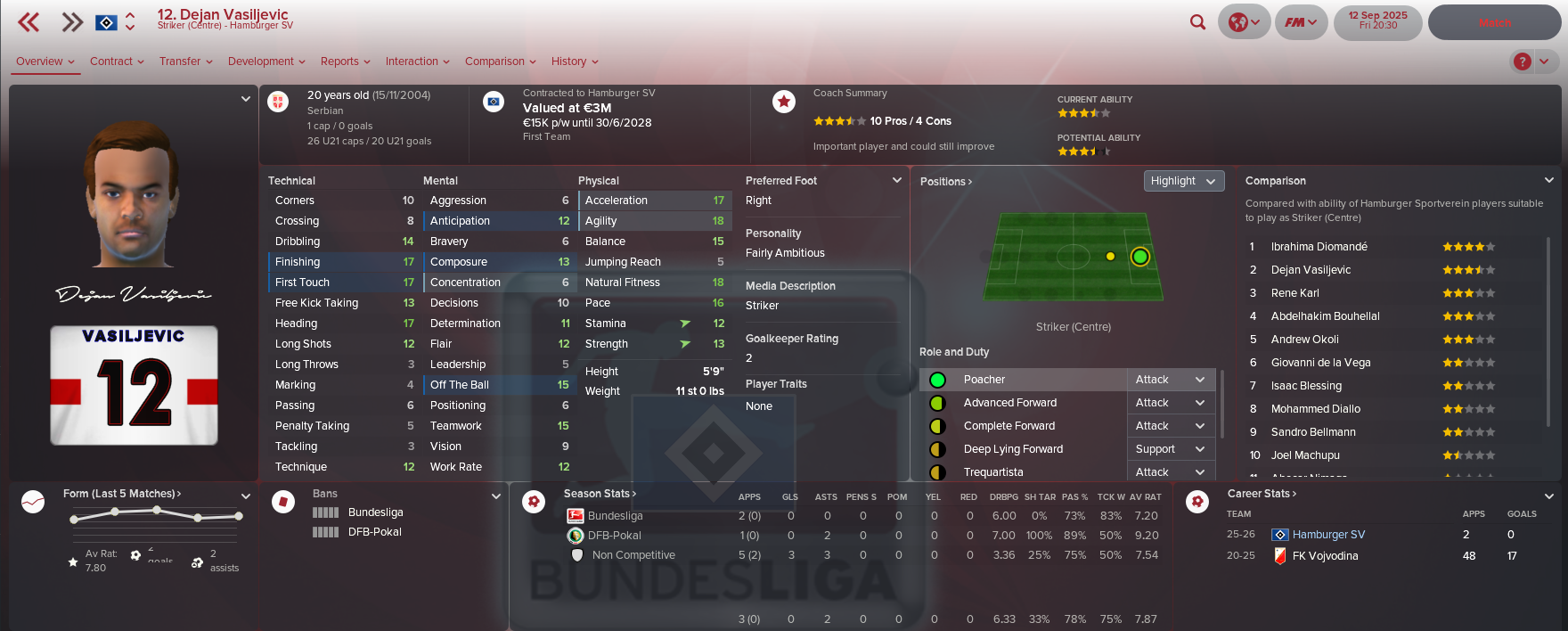 Frankfurt? 1-1. OK, that's not shocking.
Dortmund… Oh, Dortmund. A game that I shall never forget.
I didn't think it would get much better than that, I really didn't. Diomande had two, Dane had one, Amlang and Steiner had one each. Can we go home now? No, the game was not over. Far from it in fact.
6-2 against Dortmund? Bloody hell. A full house loved every second of it and it was an incredible game to watch. I think we were still celebrating the 6th when they got two back themselves.
Diomande was "upgraded" to wonderkid status after this performance and Dane Fernandes must have had his face on every single news bulletin in India having run the midfield from start to finish.
Little did I know, that was to be our last win for far too long. The wheels came off spectacularly and the players seemed to be plotting to get me out.
Dane Fernandes got sent off against Stuttgart and we couldn't repeat the Bayern performance. Mainz were bottom and they beat us with ease, we were shocking. Dejan got sent off against Koln and we were so bad I don't even know where to start. We missed a penalty against Hoffenheim in the cup and then I made the decision I always make when I am in this kind of run.
Get the assistant manager to pick the team
Sometimes I can't see the wood for the trees and Stefan Freund was told to put together an XI for the Wolfsburg game. It must have worked, eh?
Following the win I decided to take the steps of removing the chief instigators of the player revolt – Redon Krasniqi on loan from Bayern was banished to the B team, along with Yigit Demirci, Kabir Ezeh and Abdel Bouehellal. I promoted some of the kids from the B team and U19s to replace them and, despite Dejan getting sent off again in the Gladbach defeat, things suddenly caught proper fire.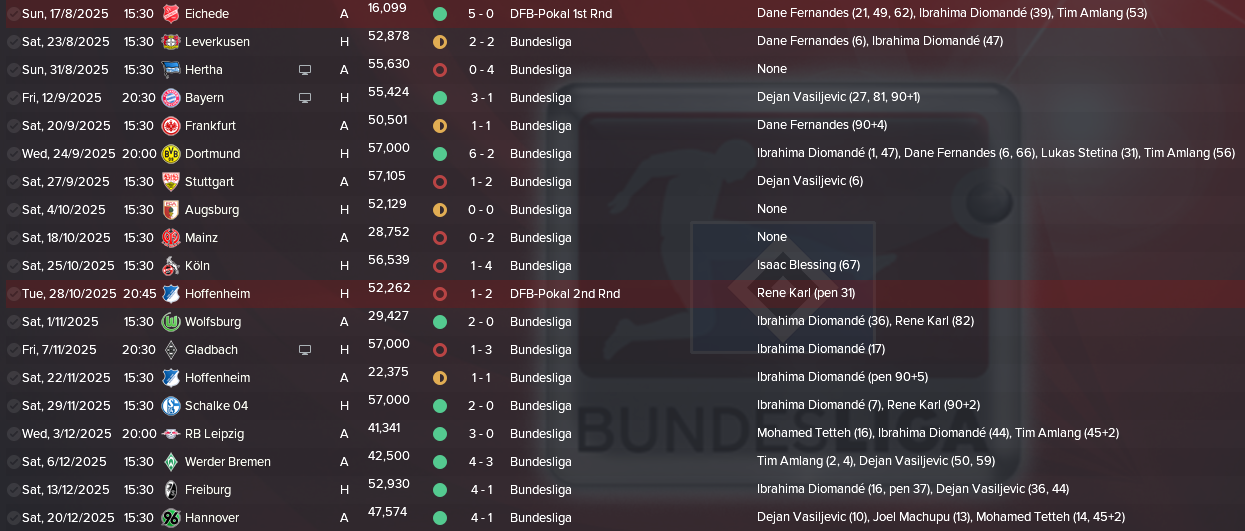 It's safe to say the 95th-minute penalty Diomande scored against Hoffenheim was the turning point. If we'd lost that we'd have been in the relegation zone.
One of the key changes has seen Dane Fernandes drop to the bench following his red card- Mo Tetteh, a 19-year-old Ghanaian, has come in and scored three in three from central midfield. Alongside him is Rene Karl who is another striker being retrained. Rene can run and dribble for fun but his finishing as a striker is poor to say the least. Playing him as the RPM has changed him and us.
Also, our more experienced players (Stetina, de Haas and de la Vega) have all found themselves displaced in that run. I thought, if anything, we needed more experience in the side. Apparently not. The future is bright and it is predominantly young and African.
The winter break table looks like this.
We are above the champions Schalke and remain the only side to have beaten Dortmund. The second half to the season could be historic – can we get a European place?