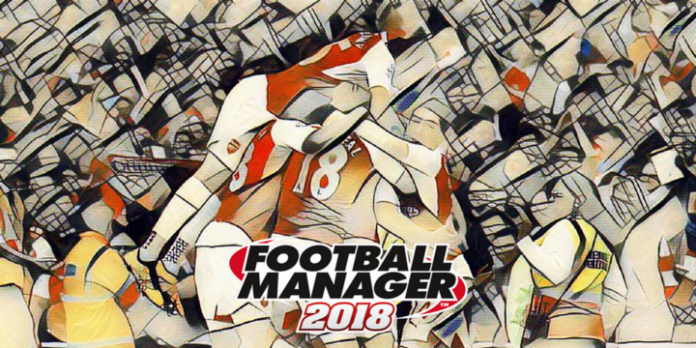 Welcome back to North London, where my Arsenal side have somehow find themselves fighting for a treble. Brighton are our opponents in the FA Cup semi-final and we face a double-header against Manchester City in the Champions League, all while hoping Manchester United slip-up in the Premier League.
First up is the semi-final of the FA Cup and I'm naming my strongest side. They're 18th in the Premier League but I'm not taking anything for granted. Unfortunately, it seems my team doesn't get the memo and we trail 2-0 at the break. Still, it wouldn't be my Arsenal side without the drama would it?
Fekir puts us back in the game and Lacazette equalises with eight minutes to go. In extra time, Koscielny tucks home and then Coquelin puts us 4-2 up. The comeback is complete and it sets up a final with Chelsea, who of course defeated me in the Community Shield last year and then in the European Super Cup this term. Revenge is best served cold, as they say.
In equally good news, Liverpool defeat Manchester United. We remain five points behind but have two games in hand, one of which is up next against Burnley. Again we name a strong side, as we seek to take advantage and will rotate at the weekend, and ease to a 4-1 win, with Welbeck netting a hat-trick.
We have the opportunity to build a run of form, with Manchester United having just three games to play against Leicester, Leeds and Norwich- I don't foresee them dropping any points. Anyway, we have work to do against Middlesbrough and my rotated side win 3-1, with Kluivert getting a brace.
The first-leg of the Champions League semi-final is as dramatic as they come, with us trailing by two goals at half-time. Lacazette nets a crucial away goal and I'm already thinking about the potential tactics for a 1-0 win in the second-leg when Welbeck equalises. Then, Zivkovic smashes home a free-kick from 25 yards to give us a 3-2 lead.
Wedged between the two European semi-finals is a challenging test with high-flying Bournemouth and I have tough decisions with my selection. We go for a strong side but rest some key players, with Kluivert again on the scoresheet as we secure a 2-1 win and all three points.
The situation is simple, win our final two games and we're champions. First though, we have a second-leg against Manchester City. We're nothing short of sensational, with Koscielny, Fekir and Zivkovic putting us 3-0 ahead at half-time. Aguero nets with ten remaining but it's too late. Champions League final here we come!
Our opponents are Atletico Madrid and the venue is their home stadium. I like Diego Simeone's side but hell I really want to ruin their day. Before that, we have our final two Premier League fixtures over the space of three days. Norwich & Brighton. We can do it. I believe.
I go for a full strength side against Norwich in the first match and we fly out the blocks, with Lacazette scoring twice inside five minutes, then getting his hat-trick late on. Our task is clear against Brighton- win and secure the title. A draw isn't good enough as Manchester United should ease past Norwich and I will call upon the squad players here where needed.
Brighton are fighting for survival and gave us a good game in the FA Cup semi-final, so I expect a tough task here. Lacazette, Fekir and Coquelin all start, with Berardi, Kluivert and Arthur coming into the side. United temporarily leapfrog us but Fekir puts us ahead in our game, though I'm still not comfortable.
Zivkovic is introduced at half-time and immediately sets up Lacazette, putting us within touching distance of the Premier League title, but Batshuayi heads home to put Brighton back in it. With Leeds drawing, the Seagulls know they're going down as it stands.

With it so tight at the bottom, goal difference is crucial and it's not looking good for Brighton when Zivkovic nets our third. They need Burnley to turn on the style and they need us to take it easy, which is something I refuse to do.
Burnley do eventually take the lead, making it just a one goal difference at the bottom, and I almost feel their pain when they Batshuayi rounds Rajkovic but can only put low flying aircraft under danger. As thrilling as the battle to avoid the drop is though, I'm here for one thing only- and my boys are doing me proud.
I've ended the drought. Arsenal's first Premier League title since 2004 and nobody backed us to do it. Even I had my doubts. We set a club-record total for points in a season (91) and Lacazette is named Player of the Year, Players' Player of the Year and top goalscorer in the Premier League for the second year in a row. In two seasons with us, he's scored 60 goals in 62 league appearances.
Zivkovic follows in the footsteps of Fekir by winning the Players' Young Player of the Year award, I win Manager of the Year and five of my squad are in the Team of the Year; Koscielny, Bellerin, Xhaka, Zivkovic and Lacazette. Absolutely phenomenal- but there's still work to be done before we hang up our boots for the year.