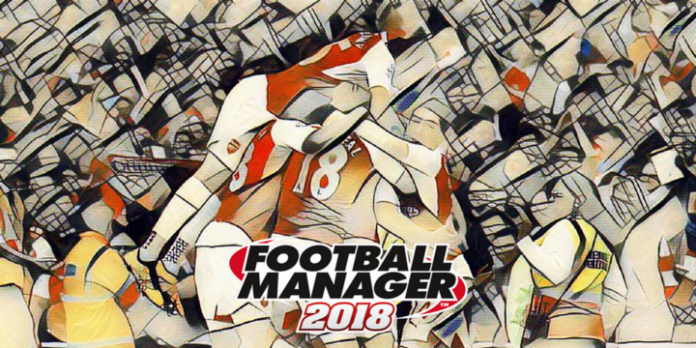 If you thought I'd moved on from that drubbing of Bayern Munich, you are wrong. I plan to bring it up as much as possible. We're through as group winners, with our opponents in the Round of 16 to be confirmed, and top the Premier League. It's worth mentioning that we were unstoppable in December last year- and that's where we are now.
My attempts to bring down the wage bill have seen Lucas Perez (still), Santi Cazorla and Mohamed Elneny on the transfer list and they may be joined by Calum Chambers. Between them, they're on around £270k-a-week and that's a figure I need to wipe away- particularly with my January plan (more on that later). Oh, Petr Cech may join them.
Anyway, Leicester are ahead of us at the Emirates Stadium and we win 2-0, then travelling to Elland Road and draw 1-1. Between those games, we're drawn with Leicester City in the third round of the FA Cup and the Champions League draw that follows our trip to Yorkshire hands us a tough test against Paris Saint-Germain.
That leaves us one point above Manchester United in the table, who we play next- although it's in the Carabao Cup and I intend to use youngsters. Anyway, there's good news off the field- but it does mean I definitely need to swing the axe in January. If you didn't guess, that 'future transfer' is us.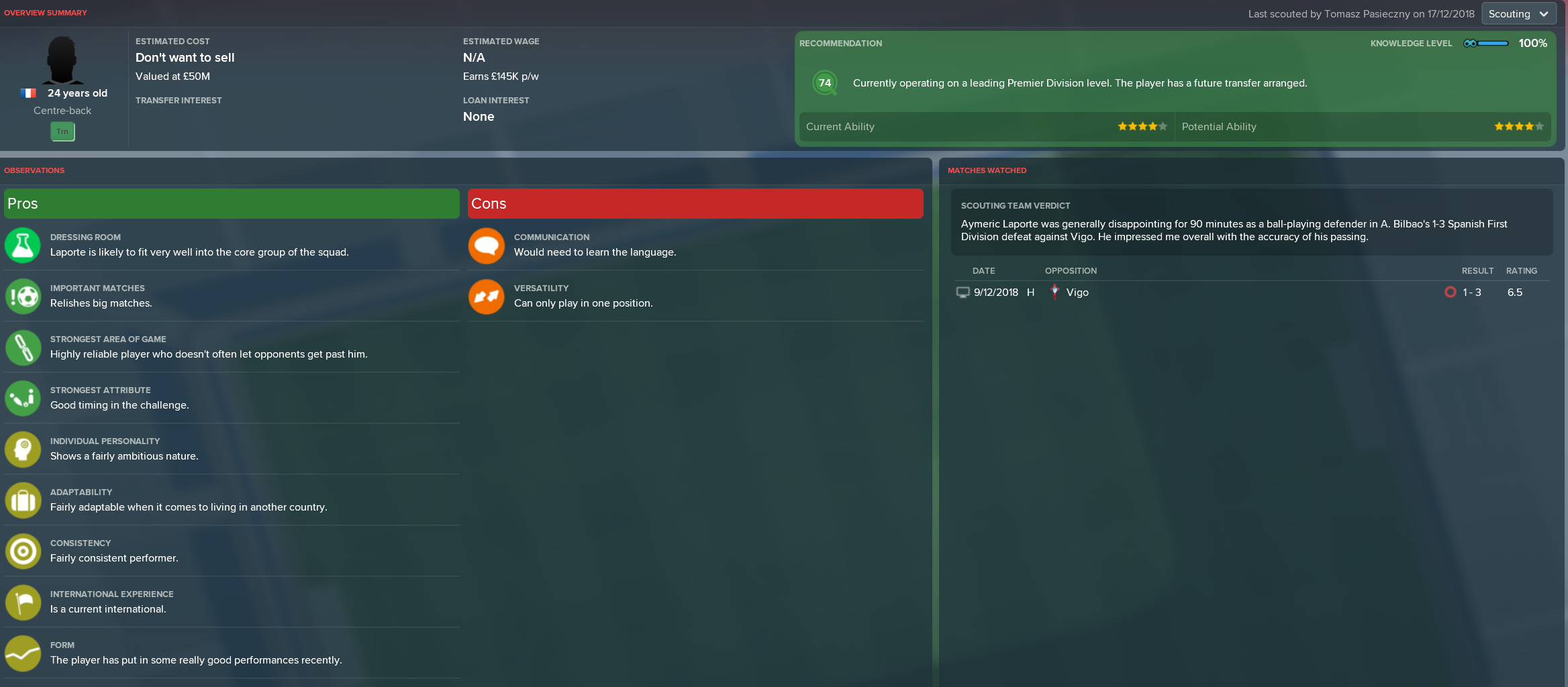 Anyway, our heavily rotated squad full of youngsters heads to Old Trafford for a game I cannot be bothered with. Apparently my team isn't fussed either, as Lukaku scores after 19 seconds. It doesn't get any better and United's full strength XI knocks us out of the Carabao Cup. In all honesty, I'm relieved.
Back in the competitions that I actually care about, we face a Brighton side rock-bottom of the table. Zivkovic nets a hat-trick in a 4-0 win, which won't hand us any favours in our attempts to keep him, and we then face a high-flying Bournemouth who, rather remarkably, sit third in the Premier League.
It's a 3-0 win but a hard fought one, so we stay top of the table and have a three point advantage once again. We end the year with a trip to Middlesbrough, who sit second bottom, where we draw 1-1. It's hardly ideal but we get the reinforcements in the New Year, with Laporte and Gremio's Arthur arriving.
Change is clearly afoot at Arsenal, with Giroud requesting to leave, which is unsurprising and ok with me, and Ramsey also requesting an exit. I say yes, but only at the end of the season. Honestly, we should be fine without him as he's dropped way down the pecking order.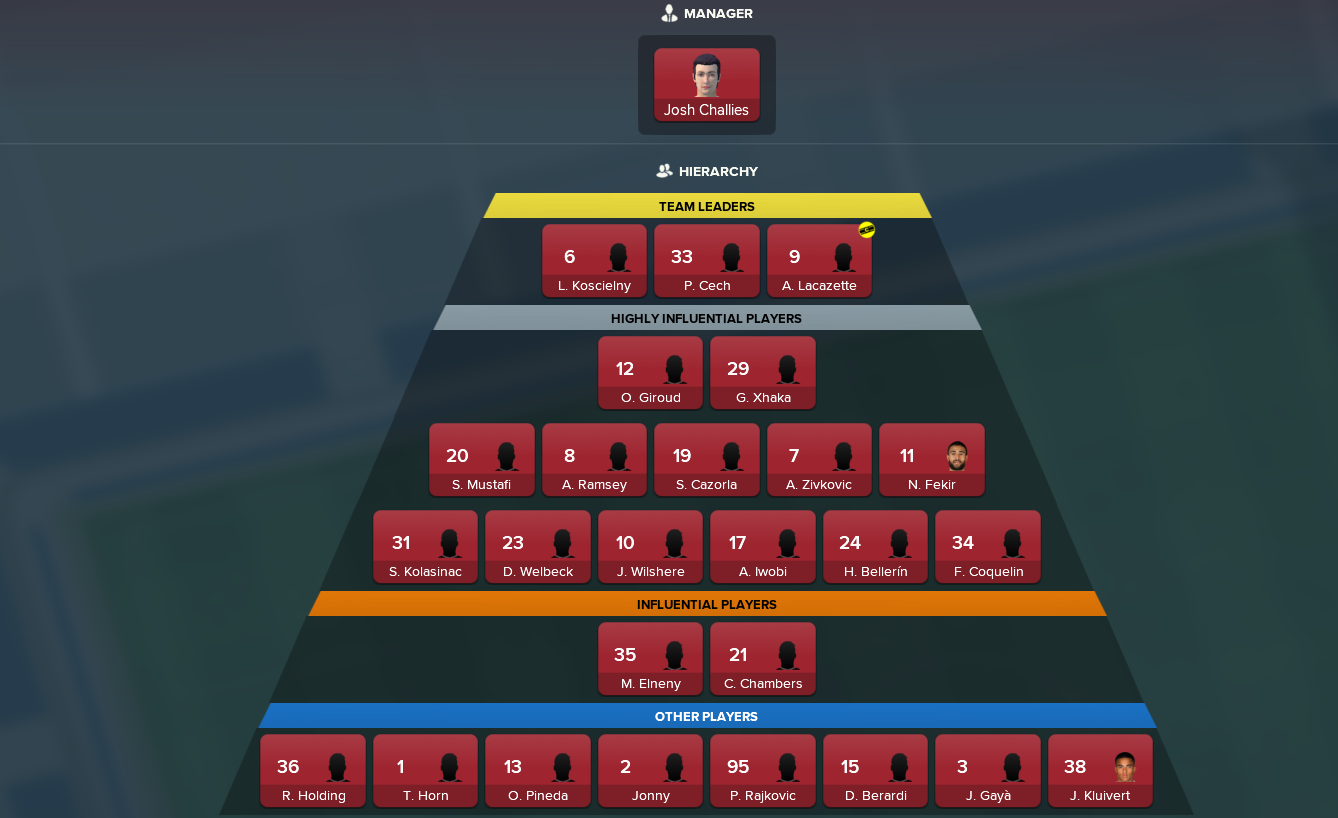 The issue is what it may do to the hierarchy, especially concerning Cech, Giroud, Cazorla and Ramsey. Hopefully Laporte and Arthur can both be an influence as soon as they arrive and I'm also expecting Rajkovic and Zivkovic to both improve their standing as this season progresses.
Anyway, we have West Brom on New Year's Day and Laporte makes his debut, with Koscielny injured, and Arthur is on the bench. Lacazette, who came third in the World Player of the Year awards after a ridiculous return of 51 goals in 2018, fires home two goals as we win 2-1.
I'm keen to win the FA Cup, so the third round clash against Leicester is important, but there's work going on behind the scenes. A number of sides are in for Giroud and Shanggong have moved for Elneny, I anticipate they'll be gone next week. As for the Leicester game, I will rotate.
Andrea Petagna, who's been recalled from Southampton due to the Giroud news, will start and the likes of Kluivert, Holding and Ramsey will get minutes. Given our busy schedule, what we don't want is a replay but that's exactly what we get after a 0-0 draw at the Emirates Stadium.
Nabil Fekir is out for a few weeks after coming off the bench and sustaining an injury, whilst our reward, should we see off Leicester in the replay, is a fourth round tie away from home against League Two Chesterfield.