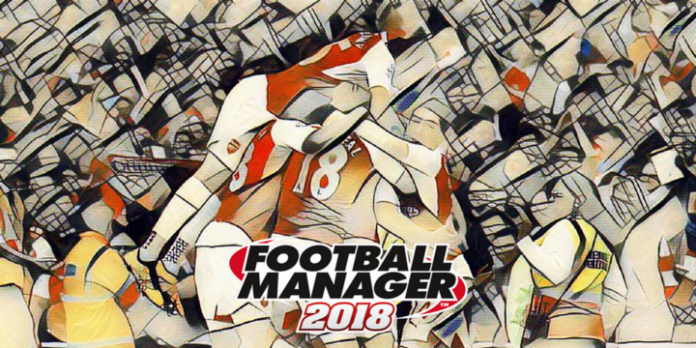 I'm really not sure how I feel about our league campaign. Like last year, we never expected to be challenging for the title just yet but we found ourselves with a chance. However, once again, we've dipped away and defeat in the North London derby has seemingly ended any lingering hopes of success.
We're not quite ready to throw in the towel though, as we're five points behind a Manchester United side that we welcome to the Emirates Stadium next. I'm yet to better Jose Mourinho's side and I honestly don't fancy our chances here- but I'm not going to let my smug opponent know it.
We've stunned already this season, notably our 5-1 win over Bayern Munich and a 2-0 win over PSG, so I hope we have a chance here. If not, United are almost certain to win their second consecutive Premier League title. It's time to go for it and tactically we must be spot on.
True to our style, it's dramatic. I'm tearing my hair out, I'm celebrating at the top of my voice. It's an emotional rollercoaster. We dominate from the off and have a two-goal cushion through Xhaka and Lacazette, though Hirving Lozano's strike before the break means there's still work to do.
Try as we might, we can't get a third to kill the game. I can taste it and, sure enough, Matic heads home. Cue the curse words. Lacazette then puts us in front again immediately. Cue the celebrations. Matic equalises again, the curse words flow. Then, in the 96th minute, Lacazette takes the points. What a hero.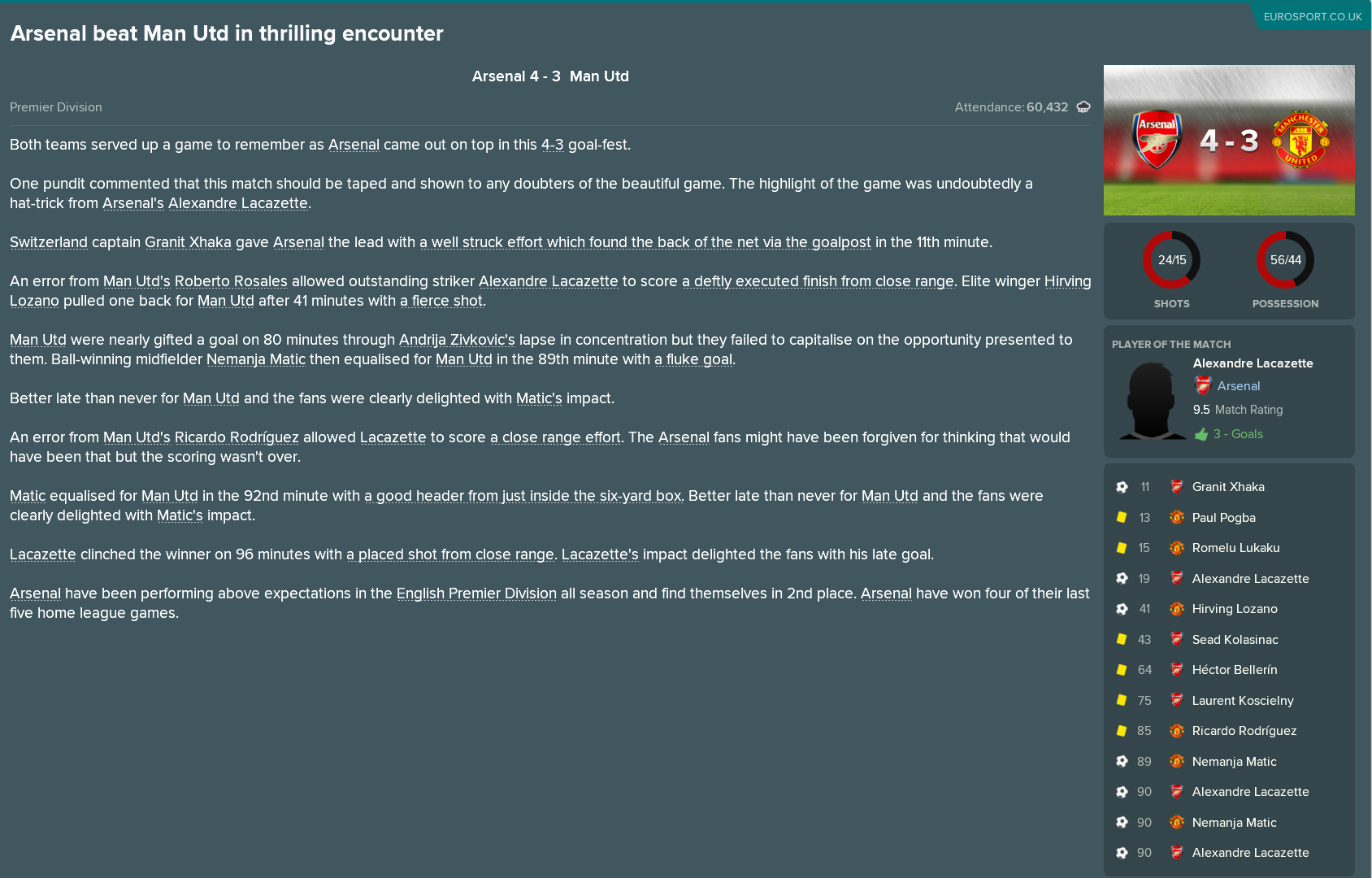 The challenges continue to come thick and fast, as we host PSG next and hold a 2-0 advantage from the first-leg. Just like the first game, we utilise our 4-4-2 tactic with Lacazette and Fekir leading the line. It works, with the latter smashing home from distance. Raphael Guerreiro pulls one back on the hour mark but we hold on and Welbeck scores in the dying moments. Neymar does grab one but it's two late, as a 4-2 aggregate victory seals our spot in the quarter-finals.
We draw Porto in the next round, who we've already faced in the group stages, and the crucial games continue with the FA Cup quarter-final against Liverpool. Lacazette fires us into an early lead and nets his second inside ten minutes. It's all going so well, until Sead Kolasinac is sent off after just 22 minutes- he has a habit of doing that.
Naiby Keita gets the Reds back in the game and Salah equalises on the hour mark. I thought that would mean a replay but instead we head to extra-time, which isn't good for our ten men at all. Still, Emre Can does us a favour by putting the ball into his own net and we win 3-2, with our reward being a semi-final tie with Brighton.
After two weeks off due to the international break, we rub shoulders with Liverpool again in the Premier League. It's another drama filled game, which sees the lead change hands on a number of occasions before finishing 5-4 in our favour. Honestly, this side will give me a heart attack but it's clear that our attacking play is unstoppable- and I'm not too concerned about us defensively, as Bellerin and Gaya are both currently sidelined.

We continue to push for glory, with Leicester next in our path although I do have half a mind on the midweek clash with Porto. It's hardly a thrilling performance but Berardi, Welbeck and Petagna get the job done, handing us three points and a 3-0 win. The best part? My key players are fit and ready for Porto.
In the group stages, we beat Porto once and drew the other game. Obviously, similar results would send us through to the semi-finals here. The first-leg is away from home and, after a fruitless first-half, Iwobi smashes us into the lead and Fekir then doubles our advantage. 2-0, not bad at all.
Before the second-leg, Petagna nets a hat-trick in a routine win over Leeds and I've got a lot of confidence in my side. We're five points behind Manchester United, with a game in hand, so we need them to slip-up somewhere. Even if they don't, I'm thrilled with our performances this season.
Just like the first-leg against Porto, Iwobi hands us the lead on the night and we're cruising on aggregate, especially when Zivkovic nets before the break. After the restart, Iwobi gets his second and an own goal adds the icing on the cake, finishing 6-0 on aggregate.
The semi-final draw hands us a two-legged affair against Manchester City, whilst the other tie sees Atletico Madrid battle Real Madrid. We're ranked as outsiders but we've already exceeded expectations this term.