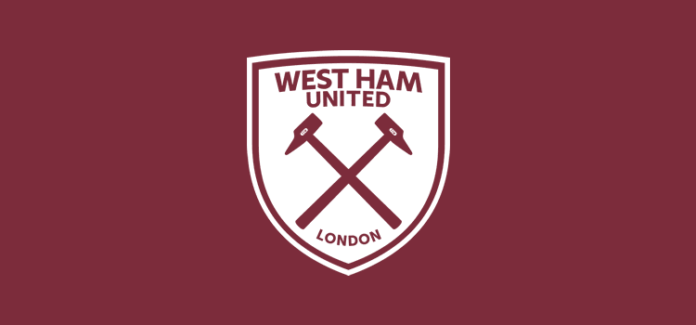 Everton decided I was not their man for Football Manager 18. I fell far short of my goal, but it hasn't stopped me from trying to do a similar thing at West Ham. Slaven Bilic was sacked by the Hammers earlier this season, having been on the brink of it for the best part of 12 months.
One of the first things I did once the ink had dried on the contract was bring Steve Round in as director of football. Don't ask me why, I just thought it was a good idea. I seldom get my staff choices right, so I wanted Steve to make all the calls on my backroom guys. He then chose to bring Craig Shakespeare in as my assistant. Make of that what you will.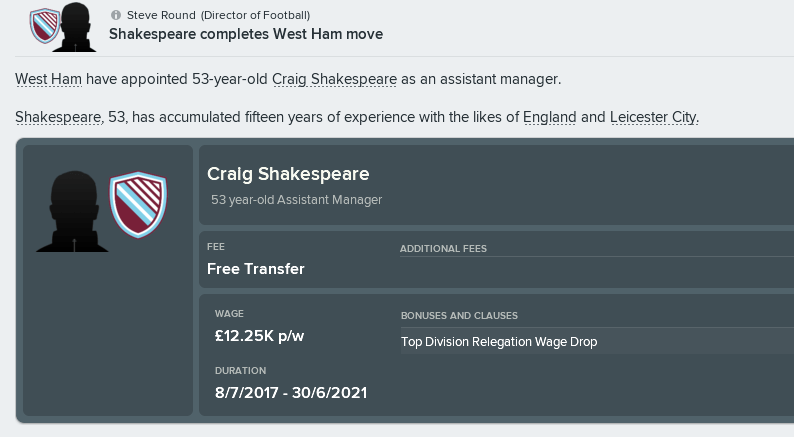 Pre-season went okay. My squad was thread bare because of so many players recovering from injuries, and new signings were nowhere to be seen.
No, it wasn't because we were skint – I had £32 million to play with – but because I was being spectacularly indecisive. I settled on a Brazilian youngster called Franklin Joseph as a guy to chase, and eventually managed to chat contracts with him.
As tends to be the way, another Brazilian teenager I had moved for was struggling for a work permit. Banguele was ideally my long-term successor to Mark Noble, but it looked like he was going to have to be loaned out immediately.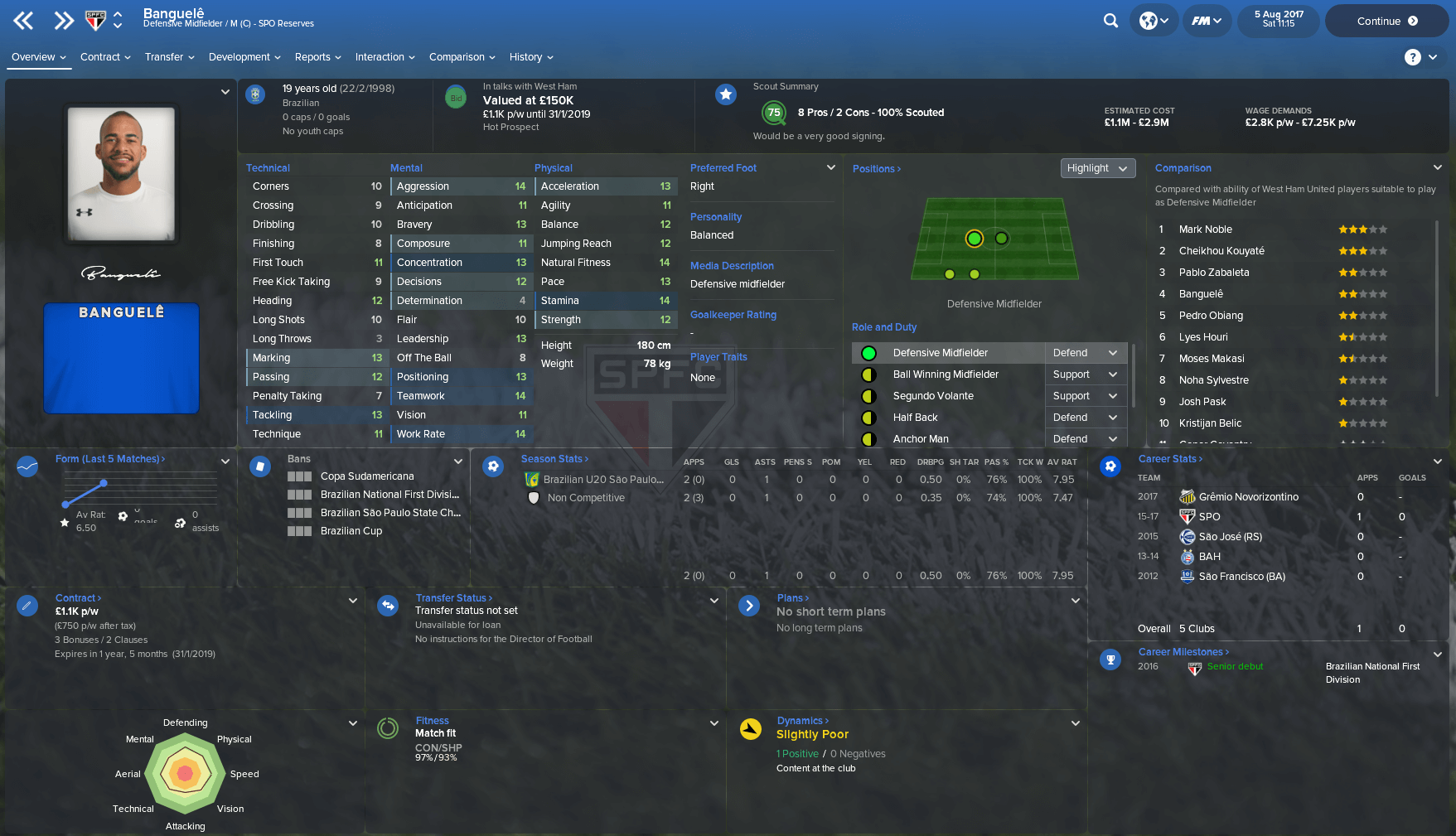 Away from the London Stadium, the most interesting news was Charlie Adam leaving Stoke. Not for Burnley or a mid-table Championship side, though. He went to Lokomotiv Moscow! Nope, no idea either.
Still with no first team additions, the first Premier League match was upon us. A trip to the northwest beckoned. Luckily, it was Turf Moor rather than the Etihad or Anfield, but, all the same, it was a nervy moment.
My squad is not looking good. As you can see in the screen shot, I am missing almost a complete team.

It left me with a messy line-up and no options from the bench. Sam Byram started on the right wing in my 4-2-3-1, with Michail Antonio only fit enough for a late cameo. Javier Hernandez still had a fair few chances, but the Mexican was nowhere near his clinical best. Sam Vokes found himself through on goal in the second half and finished like Hernandez was meant to. It was a 1-0 defeat to start the season.
The positive news was that Noble notched six key passes and many of my key men were closer to fitness.
Manchester City were my next opponents. Exactly what I needed.
Stefano Sturaro was signed just before the match, for a pretty reasonable £6.5 million. He gave depth to my midfield, with Pedro Obiang and Cheikhou Kouyate both vulnerable to injury. I wanted the option to pack the middle third, and thought the industry of Sturaro would be key.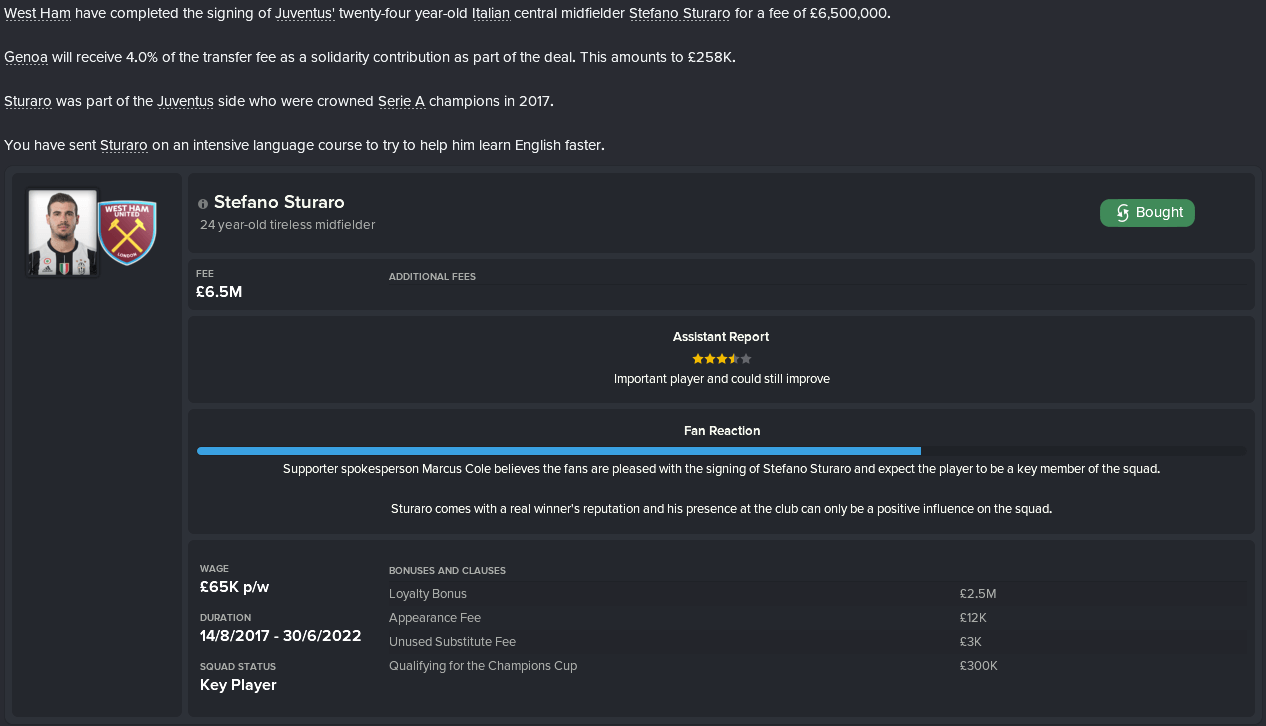 In my build-up for the City match, I could not help but wonder if I would see out September. The defeat to Burnley was massive, especially when you look at the schedule.

Our date with Pep Guardiola started well. Jose Fonte leapt at the back stick to put us 1-0 up inside the first five minutes, but City equalised a few moments later. We had the chances of the first half, though, and forced Ederson into eight saves, some of which were spectacular.
Manchester City took control of the second half, and perhaps should have scored a second. Our defence was resolute luckily, and Manuel Lanzini was given a few invaluable minutes to get back towards match fitness. I would've been pleased to avoid a humiliation, so the 1-1 draw was a delight.
Soon after, I picked up another Brazilian wonderkid. This one was called Ronaldo, so I really couldn't resist.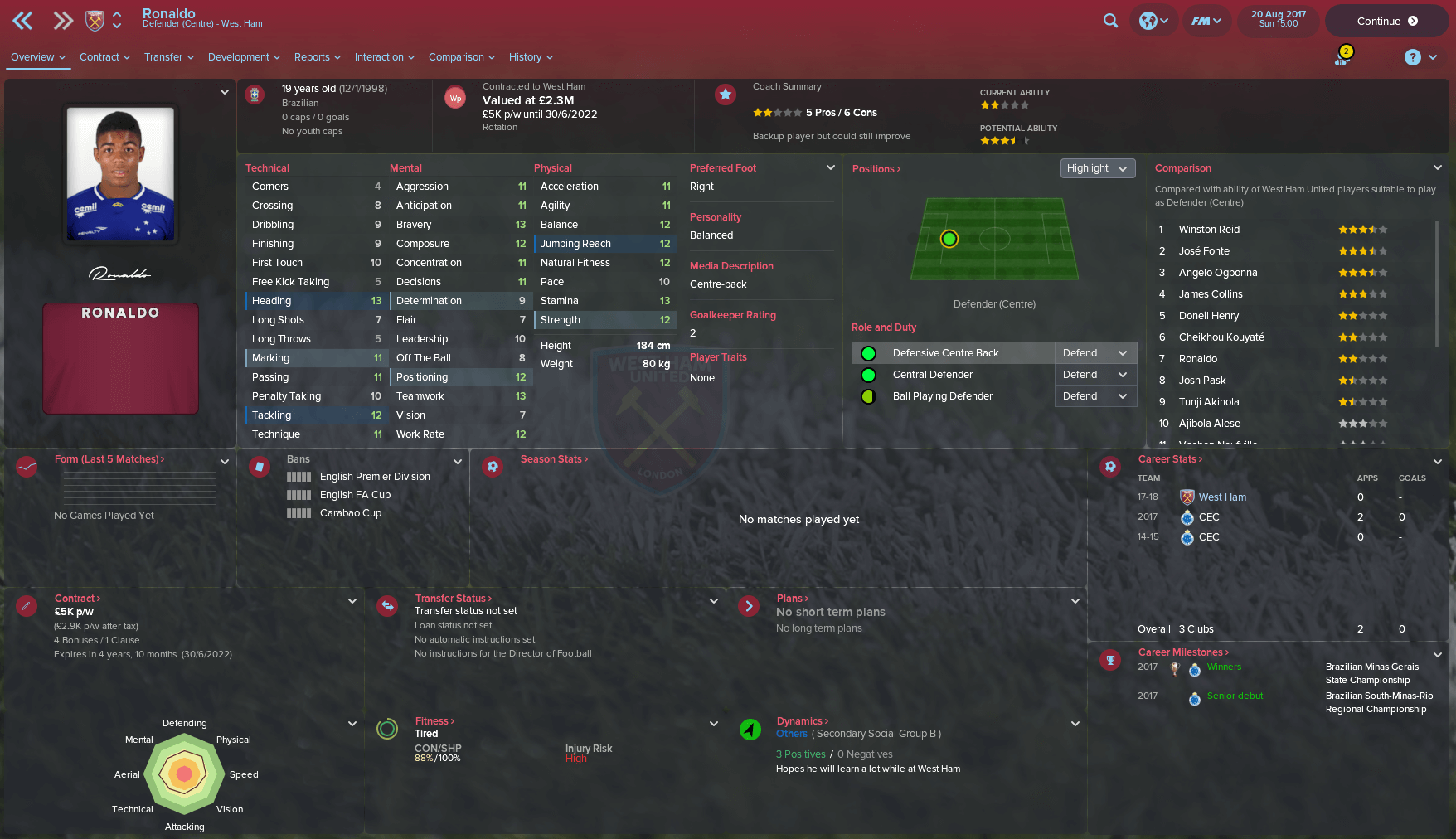 Charlton were next in the Carabao Cup. The Addicks were solid until the last 20 minutes when Javier Hernandez finally found his touch in the box. Having scored his first in the 71st minute, the former Manchester United man sealed a hat-trick in the 87th to give the score line a rather unjust gloss. His fourth in added time made it a miraculous evening for Hernandez, and I hoped it could be the springboard for a prolific run.
The transfer window was now drawing to a close. I had money sloshing about like some sort of talent-less reality TV star, and I was probably going to spend it just as irresponsibly. First, though, it was Arsenal time.
Andy Carroll, Manuel Lanzini, Cheikhou Kouyate, Diafra Sakho and Michail Antonio were still short of starting fitness. It meant it was time for the asymmetric 3-4-3. It had worked an absolute treat against Manchester City and Charlton, so I thought it might do the job again.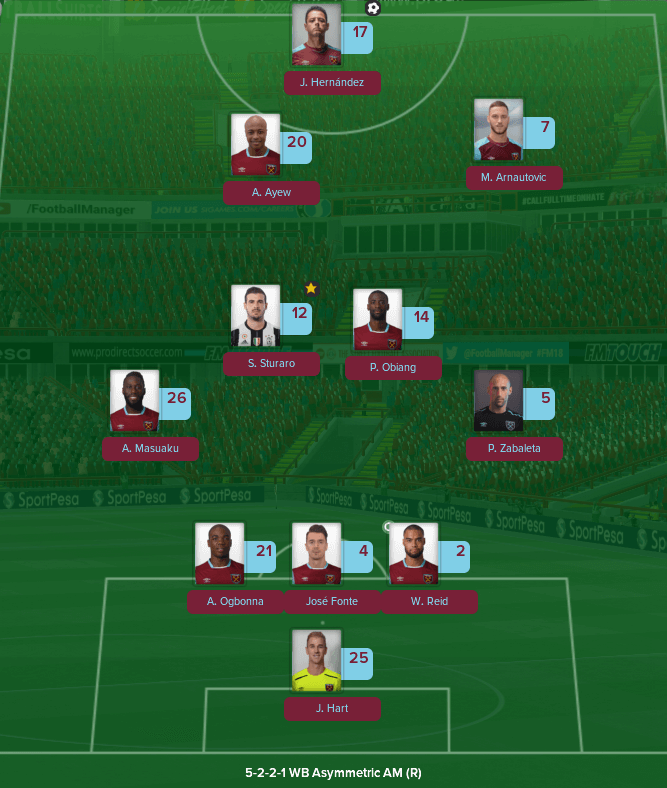 It did not.
Far from embarrassed, but a 2-0 defeat was not quite the tactical mastery I was hoping for. Arsenal enjoyed how we set up to let them have the ball, and Hernandez's ruthless display against Charlton was not replicated. Ah well, onwards and upwards!
An international break begun, but first we must spend. Well, it was no necessity, but I like new players. I was wary of upsetting the positive squad dynamics, but I clearly wasn't bothered enough to stop me signing Ante Coric permanently and Andre Andre on loan. Midfield depth was key for me with Lanzini's fitness issues, and these two solved that worry.
Away from that duo, it was a case of work permit patience. Lautaro Martinez, Evander and Miguel Almiron were all ready to join. Almiron was the only one I was looking to keep for this season, but none received work permits at the first crack.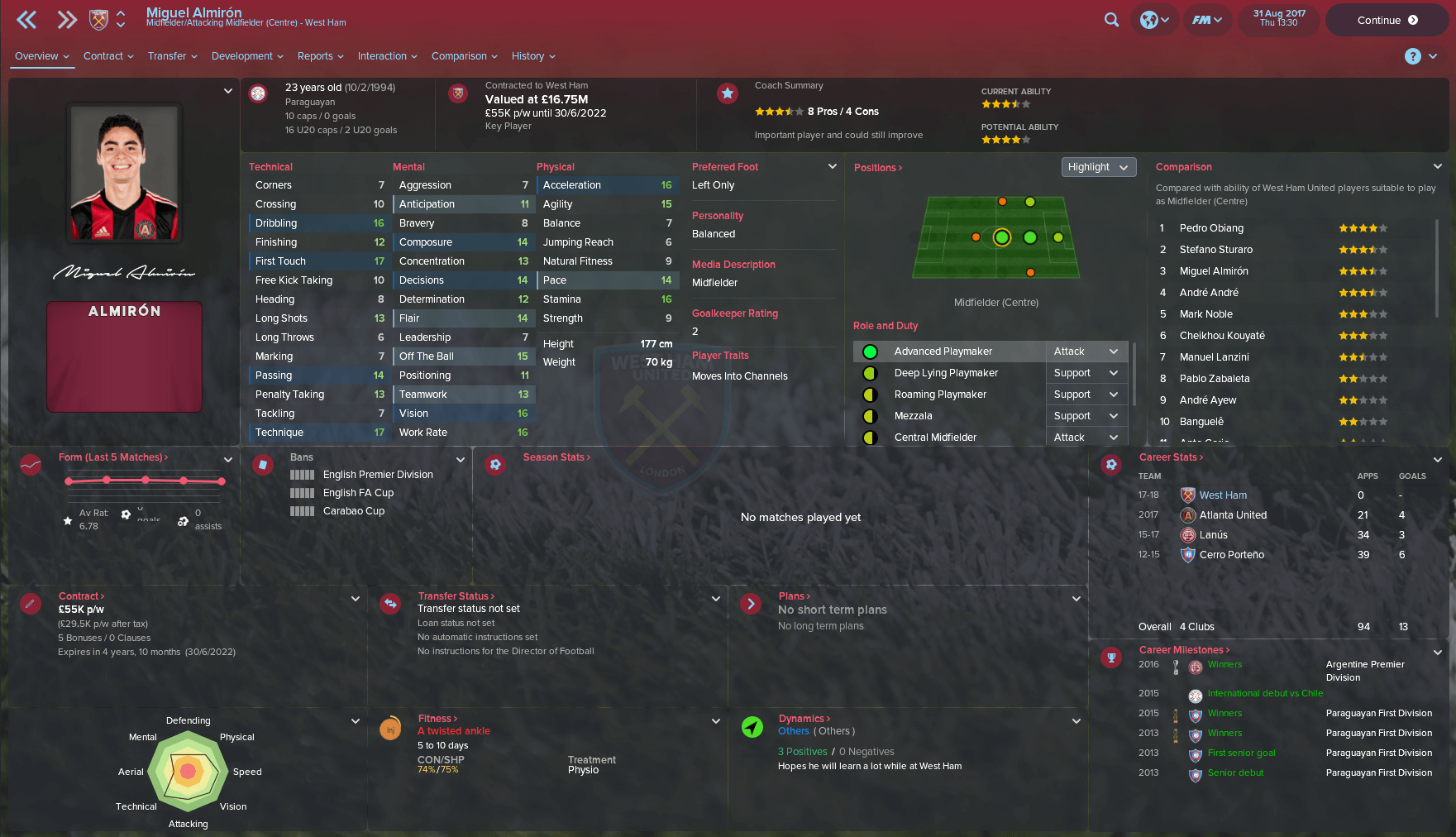 I pushed through the Almiron deal first, seeing as he actually has a role to play in my squad. Money was a bit tight, so I held off Martinez and Evander for the time being. They are my targets for January, should I make it that far.
We will take a little break here, but return for Episode Two to see how I got on after the break…