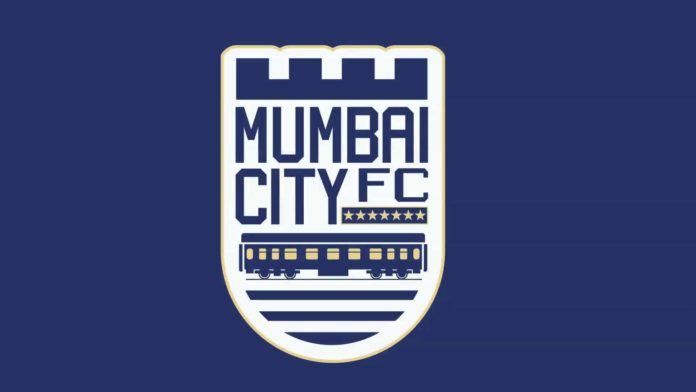 Those of you that can cast your minds back 24 hours will know that the Mumbai City Express stopped off at station UNBEATEN on the way to departing to the ISL playoffs.
We had a couple of AFC Champions League matches in there, but all eyes were down in the bingo sense to make sure we won our third ISL title in a row. In a row!
But to do that we had to get past Delhi Dynamos first who were experiencing not just not being bottom, but had made it to the playoffs.
Sadly the Delhi Dream was pretty much put to bed in the first leg. We were incredible once we went 2-1 up, we absolutely killed the tie. Bibi Fernandes was the ringleader and ran the show – the kid has proper talent. The second leg finished 1-1 as I rested a few with one eye on the AFC Champions League match with Paxator which was just two days later. We were off to another final where we would meet FC Pune City once again.
The thing is with FC Pune City, they are just not as good as we are and if anything, I was expecting a very easy ride in over the two legs.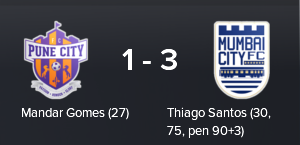 We needed them to take the lead to wake us up though, and once we were at the races we dominated the first leg, Thiago Santos' hat-trick giving us clear daylight. The second-leg was dull as anything and it ended 0-0 but we didn't care. We had achieved the big ISL aim of the season – win it and win it unbeaten!

Brescia feels like a very, very long time ago now (which is a good thing).
---
THE AFC CHAMPIONS LEAGUE
As expected/hoped for we are through to the next stage with one game to spare.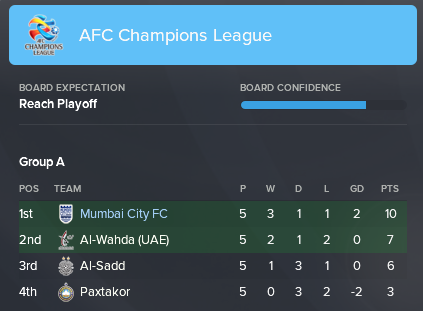 This is way above board expectation but also means I now need to learn what happens after the group stage…
Actually, it's easy enough. We move into a simple Second Round knockout scenario. The top two teams from each group, just like in Europe.
There are some massive teams (well, as massive as you get in Asia) likely to be going through as well so I won't be getting too excited just yet.
---
THE FEDERATION CUP
It's underway and we are defending our crown as best we can. We entered in at the 2nd round (there's LOADS of rounds) and saw off the usual mix of local Indian sides until we were thrown Jamshedpur FC in Round 4 – you don't usually get an ISL side until nearer the semi-finals so it was a bit of a surprise.
No matter, we did them 4-1 meaning we will be playing Calcutta Police (see what I mean) in Round 5. Win that and we are just another four matches from winning it again.
---
ANY OTHER BUSINESS
As usual, I am keeping close tabs on any young Indian player that I feel could be a decent addition to the squad.
This is the current shortlist.

Despite the "scout rating" I am most keen on Xavier and Rana (Franco is already joining us) as they are getting regular game time, which means they must be decent, and are averaging above 6.80 which is strong for Indian players of that age in the ISL (unless they play for us).
I'm also prepared to gamble on Keegan Rao and Alvito D'Silva as I don't have a great deal of talent coming through in those positions currently. My initial approach to them was rejected by both players who prefer to stay where they are for now. This should change nearer the start of next season.
I've also spent time making sure I am way ahead on contract renewals. On the off-chance someone would like to buy one of my products I want to make sure I can get maximum value. All the players that I am 100% over have contracts running for at least the next two years – the ones highlighted in the red box are players that I need to see more from before I decide to give them another deal. Raju will be leaving at the end of the season. Isra wants more than I am prepared to pay really. Dazza Gomes has been overtaken by at least four other centre-backs in terms of development and the two lads in goal are only ever going to be backups and never a long-term solution for when Arminder Singh is done. I need to identify a successor from somewhere as each intake has failed me. Mondal is highly rated and about to turn 17 which will trigger a two-year deal but he also needs to start impressing a lot more.

Here you can see our financial progress since I arrived. Winning the ISL gives us a huge boost each season. That money has been invested wisely each time I feel – facilities, improving the youth recruitment and coaching and all that jazz.
---
THE NATIONAL TEAM
A couple of people have asked how the Indian national team have been getting on since Mumbai have become rather good – after all, we are supplying quite a few of their players now.
This was the most recent call-up, players contracted to Mumbai City are highlighted.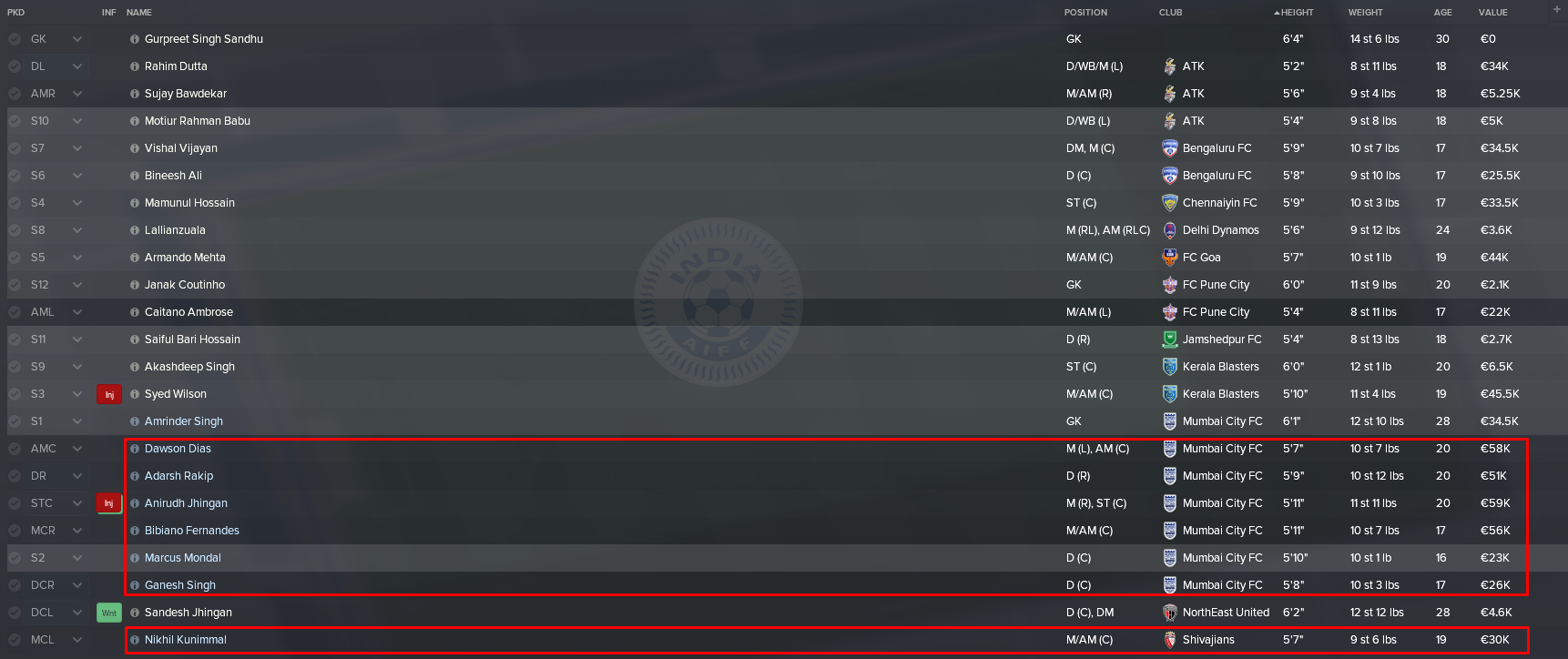 We also have five in the U23 squad and four in the U19 squad.
There was a shock as India lost their SAFF Championship title on penalties to Bhutan this year.
There was an even bigger shock as Yemen, a nation without an active professional league currently, beat them to a qualifying spot for the next Asian Cup.

Their efforts to qualify for the 2020 World Cup failed early as well.

Stephen Constantine is believed to be doing well though, so crack on!
Would I turn it down if they ever offered it to me? I've made that mistake before, taking on an international team and it killed saves for me. So yeah, I'd probably turn it down!
That's it for today folks, back soon hopefully with a Federation Cup tucked under my arm and maybe having got through one knockout round in the Champions League! We shall see.