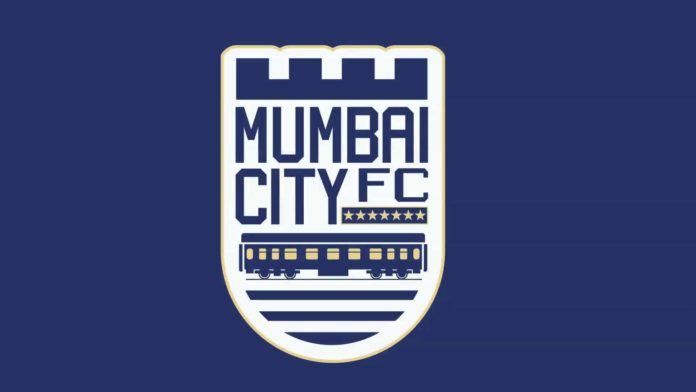 I do love starting a catch up with some very good news.
In the last update, I was worrying that it might take forever for India's reputation to improve enough for us to get at least one Champions League place back. It turns out by winning the AFC Cup last season Mumbai City FC have saved the day themselves, so well done us.
That means the winner of the season's ISL will be in the Prelims for the Champions League starting next February.
So, we'd better make sure it is us!
In this update, I will take you through the remainder of our 4th ISL season and probably ramble on about a few other things too.
We were well on track to win the regular season for the fourth season on the bounce but ATK were not giving up. Much further down, Delhi Dynamos were likely to finish bottom yet again – a real shame for the club from the capital city.
There are a couple of stats this season which make me very proud.

Our whole ethos is based on having technically sound players that work hard to win the ball back when we do eventually lose it. 62% possession on average in any league is exceptional and we are definitely developing our own style now – this will benefit us long term but also the Indian national game I hope. Defensively wow. Four goals conceded in 14 league matches is crazy and once again shows how fast these boys are learning – remember, we are very young in this squad.

I know some of you are KPI fans and this is the screen I use to judge performance. The players are sorted in order of average rating so far. Gustavo is the best player in the ISL now by a mile and Dawson Dias is fast becoming this generation's Sunil Chhetri. On the opposite flank, Jhinghan is coming on brilliantly.
These boys were the standouts in this year's intake. Indrajit and Bibi have both been registered in the first team squad and could well feature in the last few games.
That's our run-in which I will talk you through in a minute. Pune, ATK and Kerala could well take points off us, so we were not taking the title as a done deal!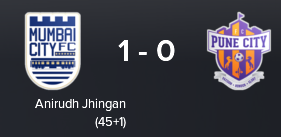 ---
A Jhingan free kick from 30 yards was enough to see us past FC Pune City in the first of the matches. We played OK, they are a decent side. Most importantly, it was three points and another clean sheet meaning it was one less game for ATK to catch us up in.
The win against Bengaluru was completely run-rate for us. Jhinghan set us on the way and scored yet another ISL goal. Dawson Dias made it safe and we knew we were going into the ATK showdown with a five-point lead with just two matches remaining. It had to be ours, surely?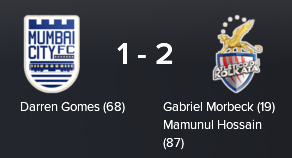 ATK became the first team to do the ISL double over Mumbai under my stewardship. It was, in fairness, a cracking game and they deserved it on the day – but still, it's a massive marker laid down for the playoffs. It also created a big final day in this season's ISL as if they could better our result against Kerala they would lift the regular season title!
This is how everything stood going into the final round of fixtures.


I fully expected ATK to beat FC Pune City, so we had to do the business in Kochi.
---
In life, you can dominate a game of football but the opposition goalkeeper chooses the same day to play the game of his life. You know, a bit like Arsenal and Manchester United at the weekend. Fortunately for us, we didn't defend anything like Arsenal in the first ten minutes but we could not find a way past the Kerala keeper. ATK led Pune 1-0 at halftime meaning the table looked like this.

ATK certainly had the ability to score two more in the second half and therefore would win the title on the head-to-head rule. We needed a goal.
Some of you might recall that I love taking an attacking midfielder and doing a full Pirlo on him, training him to play in the defensive midfield role. Mandar Rao has been working hard to learn the position and this goal shows exactly why I like taking the time to do it.
Look at this pass.
Vision. And that goal, scored by Thiago Santos of course, meant that Mumbai City FC finished top of the ISL regular season table for the 4th season in a row!
However, I was not expecting us to win the whole thing. ATK have the measure of us at the moment and I genuinely expected us to get to the final and lose to them over two legs. That might sound negative, but they had beaten us in both matches played this season.
First though, FC Pune City in the semi-final and this usual issue for the first leg.
Look at the state of that.
Understandably, we were massively under strength but we managed to pull a 0-0 out of the hat at home.

What followed in the second-leg was one of the tensest, crazy and emotional matches from my time in India.
And it went something like this, as narrated in Slack.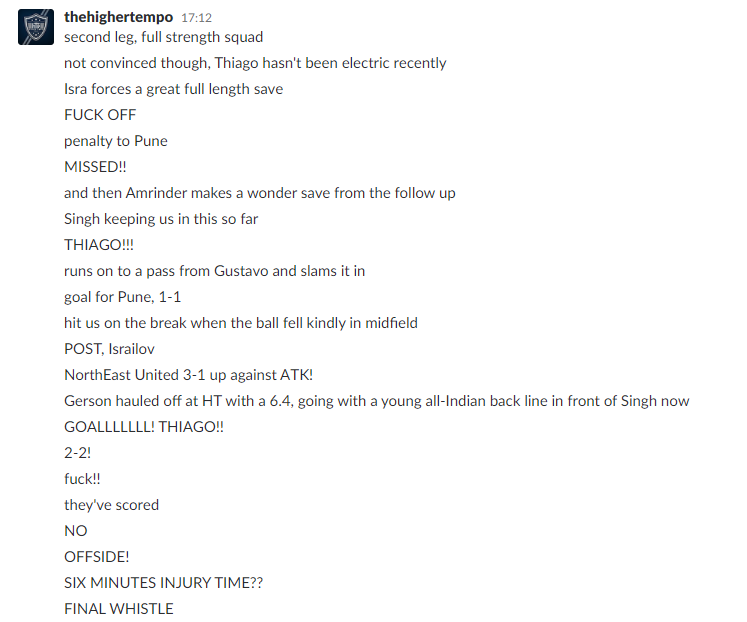 Amrinder Singh's double save on the penalty was out of this world. Thiago Santos was once again the goalscoring hero of the hour. But when they "scored" late on I threw my head in my hands and the three seconds it took to realise it had been disallowed seemed like an hour. WE WERE THROUGH!
But what of the other game, because ATK were bottling it at half-time!
Bloody hell, that has just blown it wide open for us!
If you were expecting a first leg that was as nerve-wracking as the match we had just played, look away now.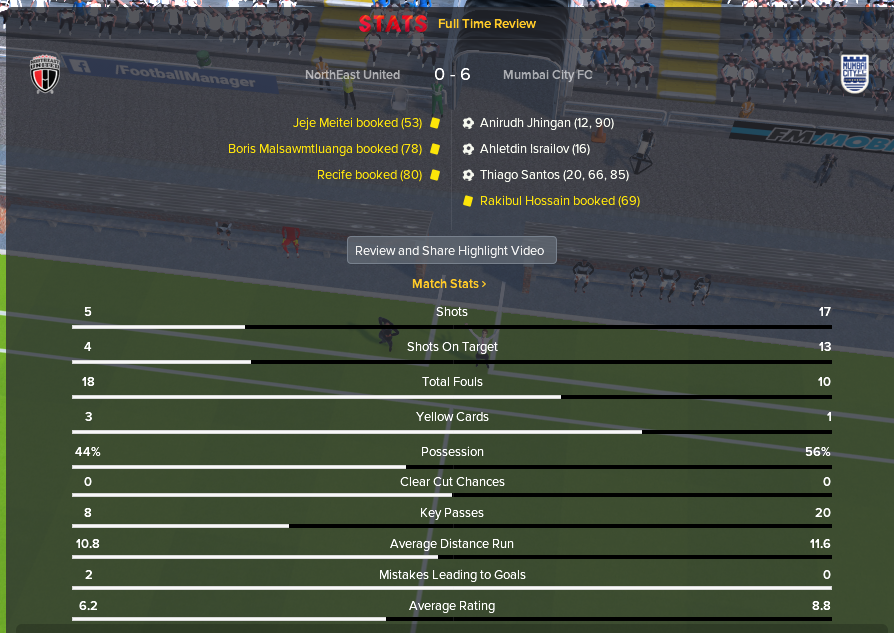 I think we can safely say that the ISL is in the bag and Mumbai City FC should become the first team to ever retain their title!
More excitingly for me, yes more exciting than 6-0 first leg win, was that this gave me an opportunity to do something I had been planning to do in about three years time. And, I was able to do it in the ISL Final. I could now select an all-Indian XI for the second leg.
Why was this important to me?
Well, quite simply it's the long-term vision for the club. The ISL started off like many leagues like this – bringing in marquee players to keep the sponsors who had funded its inception happy. For me, the ISL has a big responsibility to keep developing Indian players and I want Mumbai City to be at the forefront of that long-term. If I picked an all-Indian XI from the players I currently have and played a whole season with them, I reckon we'd probably finish 5th or 6th as they are two years away from being ready to carry the whole lot. But, a chance to throw them into the limelight in a dead rubber second leg is massive for their progression.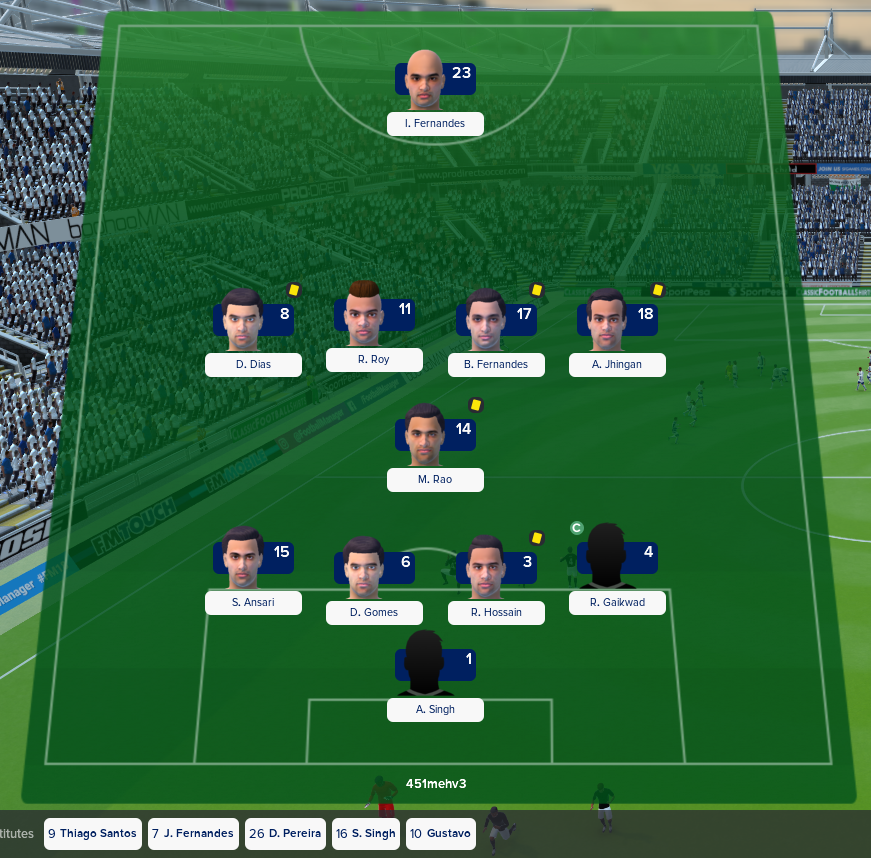 Apart from Raju and Amrinder in goal, every player in that XI was under 20 as well. Five of them came from our Academy and the others had been carefully recruited. No matter what happened in the next 90 minutes, I could not see us losing a 6-0 lead!
We did lose on the night, but we did enough to lift the trophy. Idri Fernandes scored his first ever senior goal on the night, but NorthEast United ended up winning the second-leg 3-1. Who cares though? The ISL fans have just seen the future and we have done a double as well as getting back in the Champions League!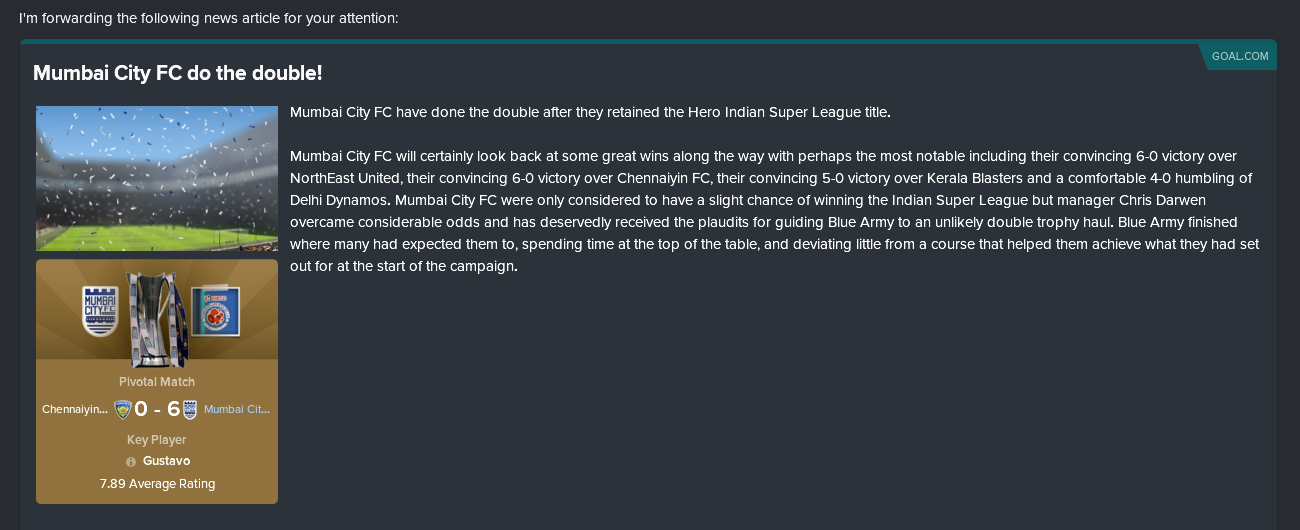 It's been a great season, and we have ticked off one of the things on the list – retaining an ISL title. Now we have to go for three-in-a-row. It would also be great to do a season unbeaten, so maybe that will happen next season.
For now, we have to retain the AFC Cup title. We've won our group and head into the InterState semi-finals.
There is also the Federation Cup where whoever wins it will probably need to beat Mohan Bagun who won the I-League yet again this season. Many say they are the best team in India, not us. They battered us 4-1 in the Cup last season and then won the SuperCup from us this season, so that might actually be the case.
I think we can all agree that Mumbai City FC have taken another small step forward in their quest for world domination though.
Speak soon.