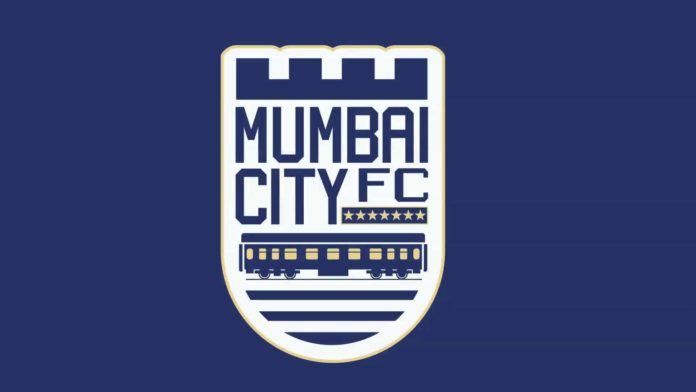 Welcome back to India where we have just finished our AFC Cup campaign.
The AFC Cup does seem quite a strange competition, given that it straddles two seasons and involves playoffs here there and everywhere. Having won an "InterZone Playoff Semi Final" I was clueless as to what was likely happen next.
I won't bore you with all the details as there are far more important issues to discuss today.
This happened.

Yes, yes it's Mumbai City's first ever continental trophy and all that is very exciting but we have a bigger problem here.
FC Goa made it to the InterZone Semi Finals. FC Pune City and Kerala Blasters went out in the Group Stages and trust me, the Group Stages were a piece of piss.
Why am I bothered about this?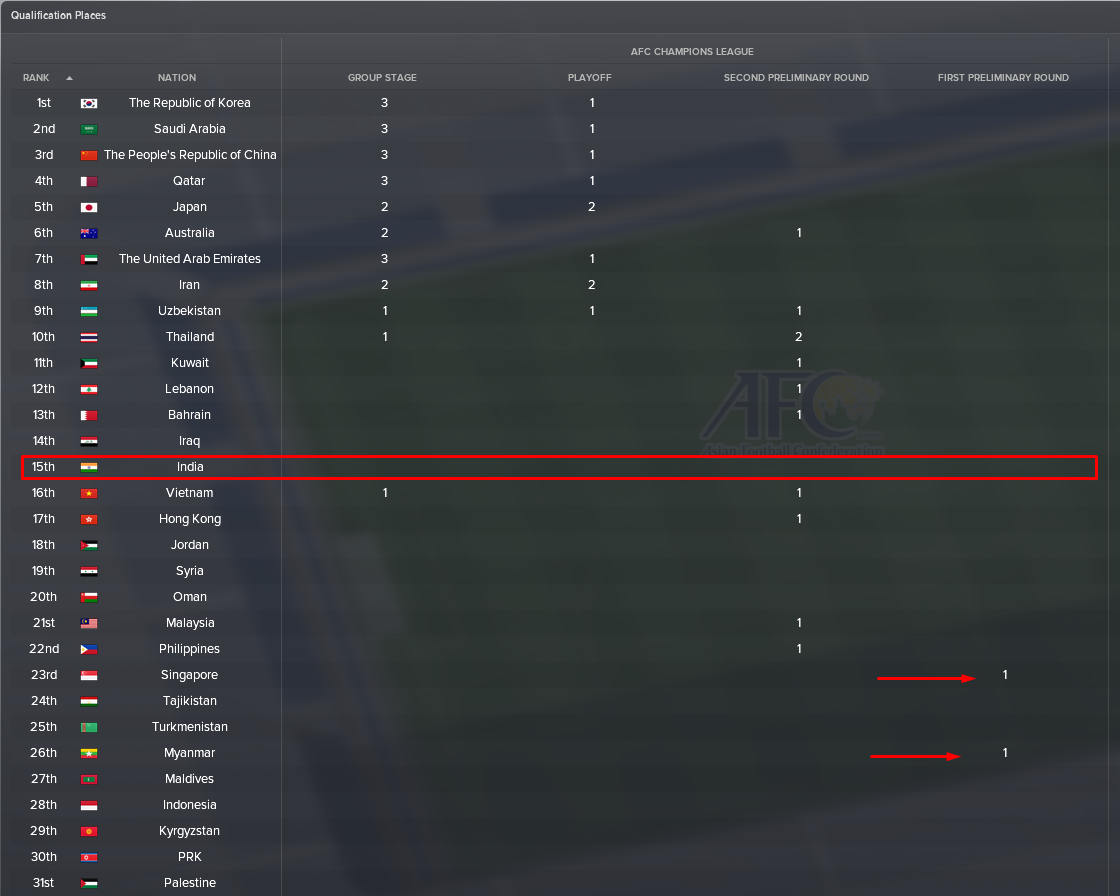 India currently have no spots in the AFC Champions League. These were removed last season due to poor performance by Indian sides in continental competition. Now, I understand why that happened but what I have no idea about is how quickly we can win back enough coefficient points to get at least one spot in the AFC Champions League. It's quite frustrating considering when you look at the list of other nations that do have at least one spot.
Hopefully winning the AFC Cup will help quickly.
This Indian journey will not be anywhere near as much fun three years down the line if we are still not able to compete in the continent's premier competition. I'm here for World Domination, after all.
There's been talk in the real world this week about a merger of the ISL and the I-League in the future and I think I might create a database to do this in the not too distant future. Samo's Scottish database looks great and I am tempted to create a whole new structure for Indian football. I probably won't use it myself for months, but it might be of use to someone.
We are about to embark on the 4th ISL season of my tenure. If it sounds like I might be about to bail from Mumbai, don't panic – there are still a few things I want to achieve here before I entertain any thoughts of moving on, though the whole Champions League thing is pretty big.
No ISL side has ever won back-to-back titles. I want to do that this season and then, of course, three in a row becomes a possibility (and then five dammit!) I also want to defend our AFC Cup this time around.
Eventually, I still intend to have a crack and winning things with an Indian only side as that feels almost impossible to do.
And it would be lovely to win the Federation Cup.
These are the odds for this season in the ISL. ATK? Do me a favour.

We've strengthened the squad pretty well in preseason. Ram Roy is an excellent option in the middle of the park and he came off the bench to score on his debut in the AFC Cup final.
Dawson Pereira is a left-footed centre-back who has just won his first cap for India and Rakibul Hossain already has several caps at centre-back. They will initially be back up to Dazza Gomes and Gerson. I'm keeping Raju around for his experience.
Aniket Pereira has been sent out on loan to develop and is a striker.
The only other important squad change has been the release of Ruidas, left midfielder, to free up space for 16-year-old Aniket Fernandes to develop. The kid scored on his debut in the AFC Cup Final as well.
Considering we ran away with the ISL last season and we are stronger than we were last season, it stands to reason we should be in the mix this time (as usual).
ATK have splashed an ISL record of €250k on a Mali international goalkeeper. A GOALKEEPER! I mean, unless he keeps a clean sheet every week how on earth is that money well spent? FC Pune City have done some very good business I feel, bringing in 5 new players and we are starting to see Africa be the new South America when it comes to teams recruiting.
Dehli, in their infinite wisdom, have not signed a single player despite finishing bottom of ISL for three years in a row. They are in financial carnage as a result of being bottom each season. 66,000 stadium, capital city. I could be tempted, I really could!
I'm more than happy with my lot though. We've got one hell of a squad now, ISL speaking. I expect us to win it again in style.