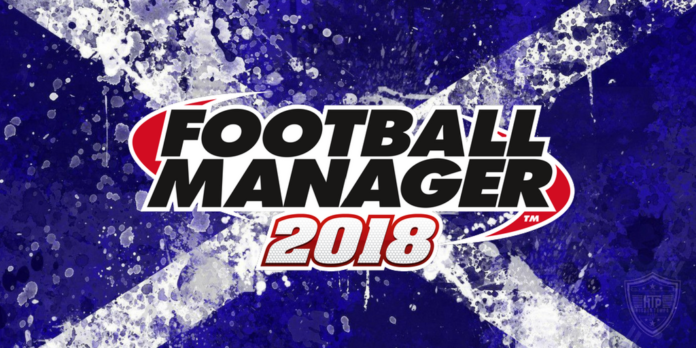 Another Saturday lunchtime and another appointment with this ICT mob again. Thankfully, though, this week's is one filled with positivity and happiness.
But don't worry as I have embarrassed myself in a cup.
I've played a fair whack so shall we?
Irn Bru Cup
Last season we had that disaster with Mark Ridgers in goal against St. Mirren so I was hoping that entering a round earlier would mean that we'd get a nicer draw this season.
Turns out I was right. We got League One Airdrie at home. I was extremely confident.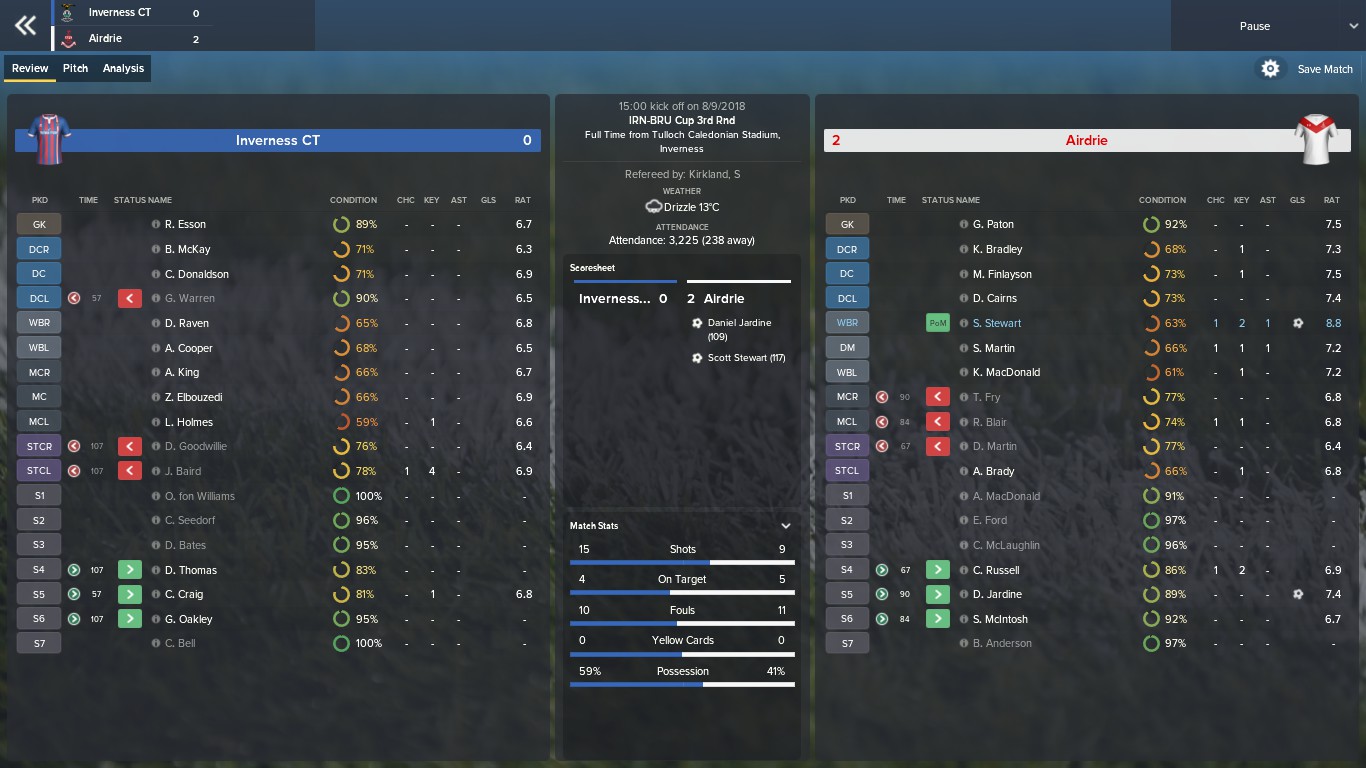 I should not have been that confident.
Scottish Cup
Not to worry too much though, the Scottish Cup would be kind to us this season after giving us a Highland Derby last year.
And again, I was right. We got League Two Cowdenbeath at home. Great draw.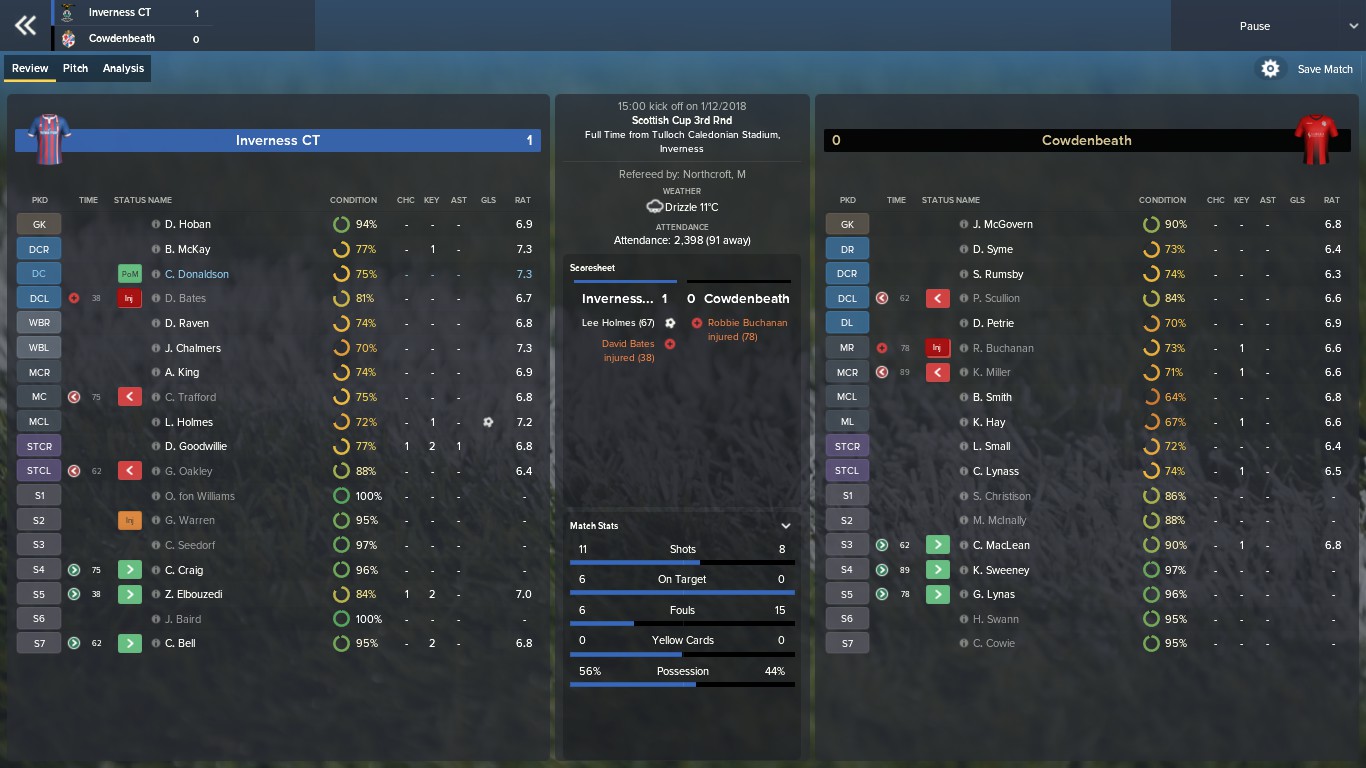 We did win. That's the main thing. We did f**k about a little bit though. No matter because we were into the fourth round and we'll get a nice, ea… St. Johnstone. Bugger.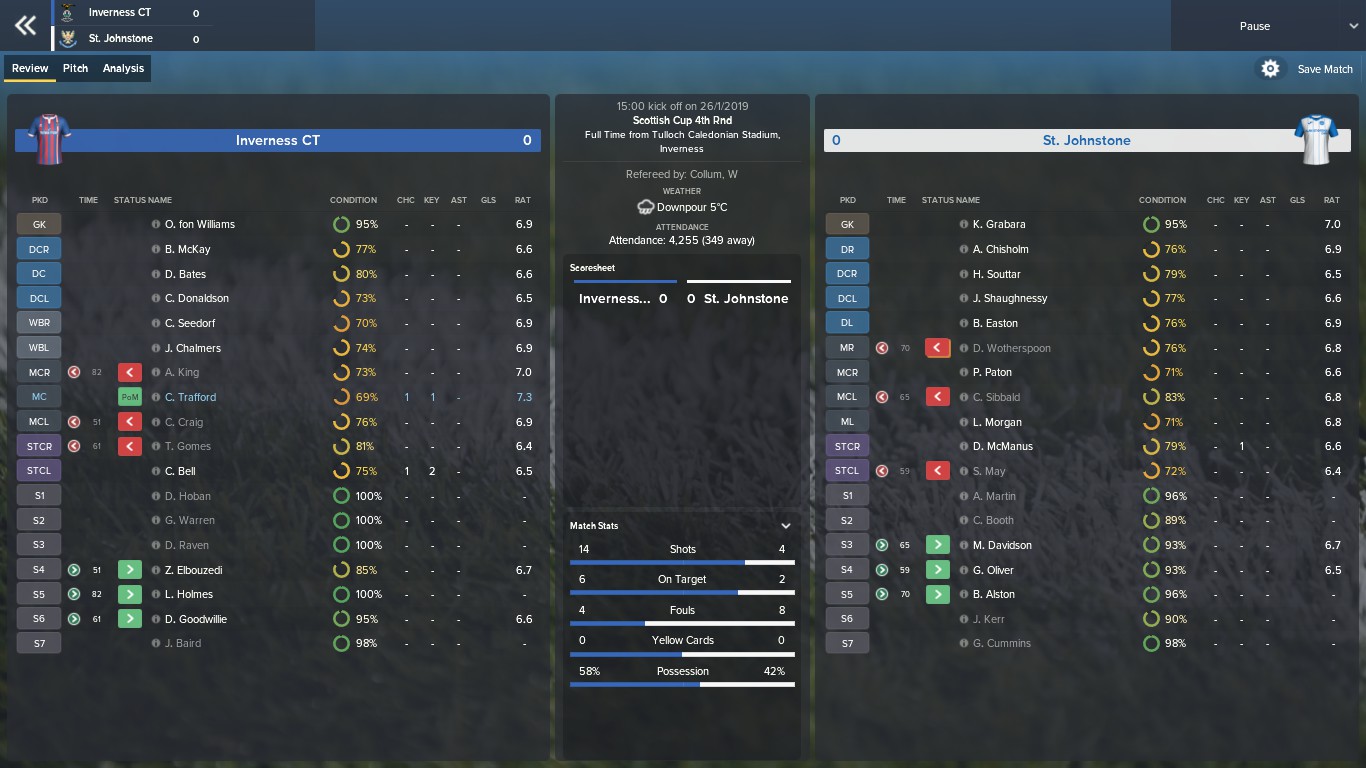 Less bugger. To the replay.
I don't know what's more surprising: a win for us at McDiarmid Park or Zack Elbouzedi getting off the bench and contributing to a game.
Our reward for this momentous victory? East Kilbride at home. I'm definitely going to bottle that.
Championship
You may remember we demolished Livingston on the opening day of the season. Well, actual good news for once, as we have maintained that sort of performance level for the majority of this season. JUST LOOK AT THIS GREEN!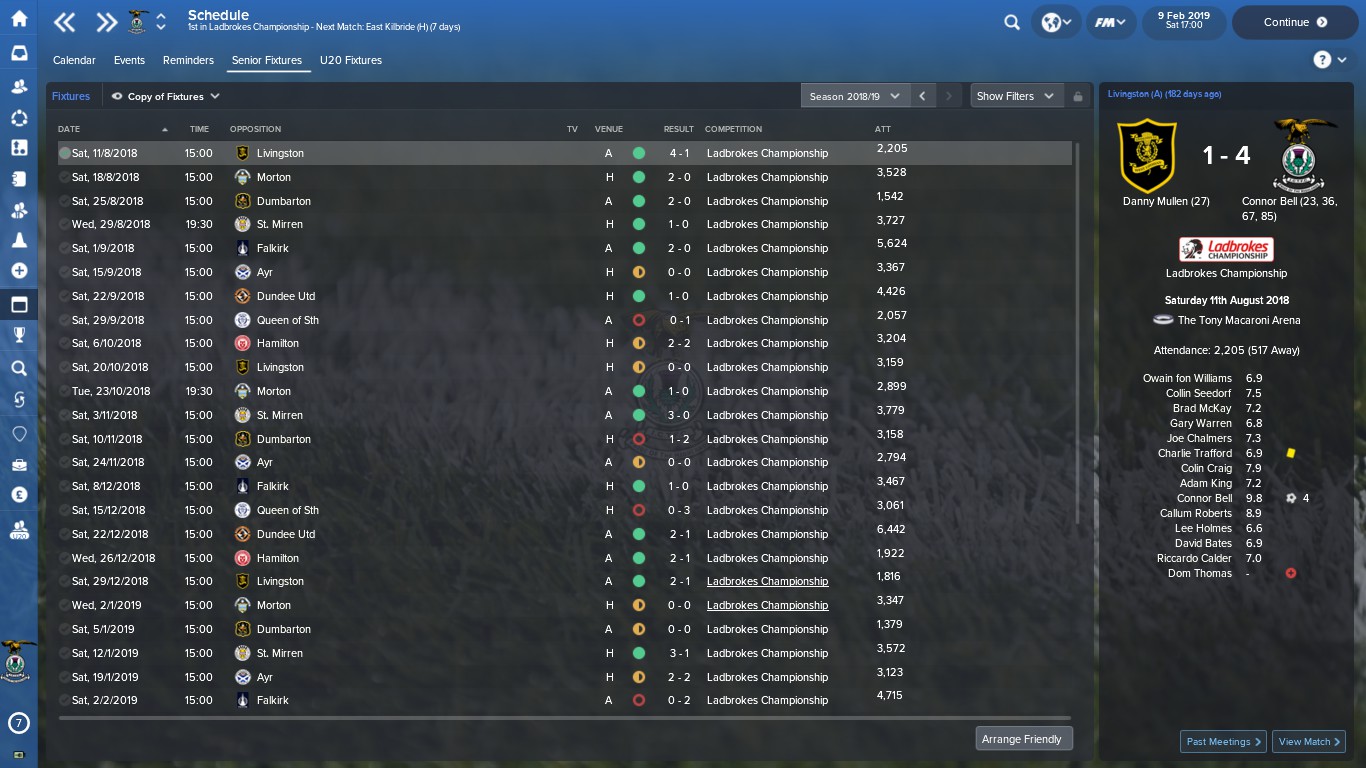 We absolutely flew out the blocks and, while we've slowed down a little as the season moves along, we're still picking up points. Our defeats have all been bad performances but the less said about Dumbarton the better to be quite honest. When Gregg Wylde floats a cross in to the top corner for the opener you know it's going to be a long old day.
Our performances this season do leave us top of the table however with a little cushion heading into the final 11 games of the league season. Just look at Queen of the South's home record though. We were beaten easily there for our first defeat of the season and the next league game is a trip to Dumfries once again.
Players
Transfers
I managed to get rid of both Riccardo Calder and George Oakley in January. They were both tripe and on ludicrous contracts. Incredibly St. Mirren took Calder and Cove Rangers were the only side to bite on Oakley. Oh well.
I decided to replace them with even more tripe. I signed two strikers both of whom aren't very good but offer an option. Toni Gomes is a loanee from Bolton and ex-Liverpool man while Lawrence Shankland cost £2,000 from Ayr. I regret that choice. I did sign ex-Spurs midfielder Luke Amos as a quality squad player.
Performance
Performances have been generally OK. We've loved a clean sheet while goals have come from a variety of sources. Here's how the players stack up.
And that's about it really. I apologise for the brevity of this week but I've just flown through this season so I'm missing lots of details. Hopefully you still enjoyed it though.
Will we get promoted? Let me know.