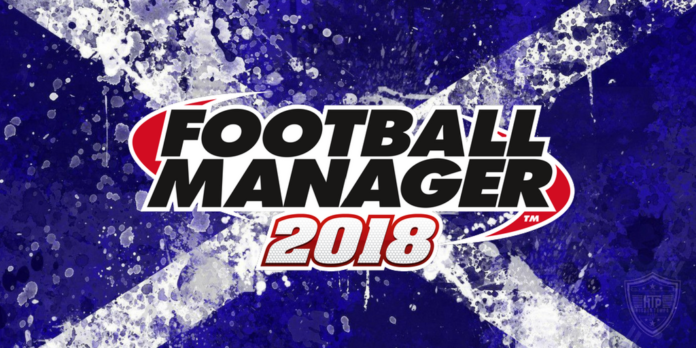 This week's update doesn't need screenshots. Good old fashioned text will do the trick here.
Spoiler: we got promoted.
You may remember last time that we were well on our way to securing the league title with Inverness and, with East Kilbride in the fifth round of the Scottish Cup, a cup run was looking probable. A cruise into the end of the season right?
It sure did seem that way. We weren't fluid but Colin Craig kicked it up a notch and really became our key man along with Connor Bell. Lawrence Shankland was picking up important goals for us as well while the defence was looking solid. East Kilbride were beaten to set up a quarter final tie with Aberdeen in the cup.
And then the troubles began. Dropped points appeared and then draws turned into defeats. We still had a healthy lead and an evenly contested draw with Aberdeen got us a replay. We would lose that replay to set off a rot that could not be stopped.
Losses began to mount and the gap shrunk to four when we host second place Falkirk with five games to go. Lose and the momentum goes to them. Win and it's should be almost secure.
We outplayed them.
I kid you not, this was an incredible performance. I don't think they had a shot on target. We were rampant, creating chance after chance and playing scintillating stuff. It could have been more than 3-0 in the end but we were seven clear with four to go. We'd lost the replay at Aberdeen before this but who cared really? We were almost there.
All we had to do was not slip up. We could only draw at Ayr in a really bad display but it was looking OK until Falkirk scored a last minute equaliser in their game.
Three to play. Seven ahead.
We only had to get three points. We proceeded to lose our next game. Falkirk won late on.
Two to play. Four ahead.
We hosted Dundee United next. We lost. Falkirk won easily.
One to play. One ahead.
I just knew what was going to happen but I pressed on with the game at Hamilton. Falkirk hosted third place Queen of the South. All we had to do was match their result or hope Falkirk lose or draw. We lost poorly. It was fine though because it was 0-0.
Then it happened.
Two late goals. I got angry. Full time came. Falkirk had won the league. We were into the play-offs. I contemplated reloading the game but I couldn't bring myself to do it. I pressed space. It saved the game.
It was etched in virtual stone.
I took a minute to think. What happened? What was the problem all of a sudden? I know I'd held team meetings before the last two games saying I thought they could win the title only to be told by my cowering squad that they were scared now and I was being too pushy.
Because, you know, that's how normal human conversations work.
I also noticed morale had plummeted hard around the time that wee diddy John Baird had piped up claiming he should be first choice with his wonderful three goals all season. Everyone now hated him and his incessant whining had put a Debbie Downer on everything.
So, I released him.
Everyone was much happier afterwards and we sailed through our play-off semi with Hamilton to face last season's Championship winners Dunfermline. A tight 0-0 was followed by the slightly fortunate second leg victory with, of all people, Coll Donaldson scoring the only goal.
We were promoted. But it was hollow.
I haven't touched FM due to time and this save. I've thought about it from time to time and really the only conclusion I can really ever draw from this whole experience is, well…
F**K JOHN BAIRD!