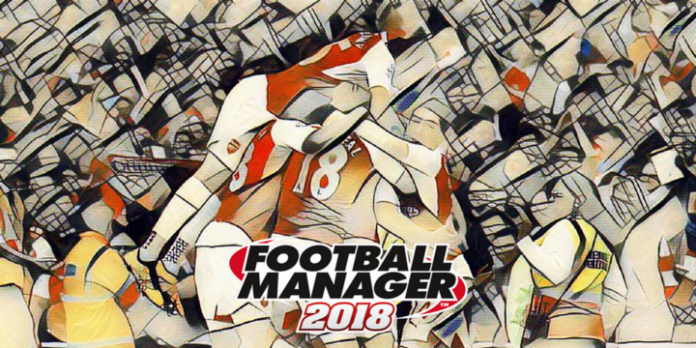 Welcome back to North London, where I'm drowning in central midfielders (more on that in a bit). We're preparing for what will be a difficult season, with Manchester City determined to spend all the money in the world but have been unsuccessful in their mammoth £110m bid for Mauro Icardi.
Anyway, my team is set for a shake-up. The board want me to finish in the top-four, reach the first knock-out round of the Champions League and the semi-finals of the FA Cup. Not too bad at all and quite realistic, which is a surprise given the issues I've had with the board in recent FM saves of mine.
Transfer wise, we have a number of talented youngsters coming in. Some will play a part, others will continue their development on-loan. Rather irritatingly, the board still haven't given me the option to find a feeder club. I have signed a senior option though for midfield, he was too good to pass up on. Look at his value- I got him for a cool £13m!

We're also in finalise a deal for Domenico Berardi, as Theo Walcott wants to leave, and Per Mertesacker is set to retire. They'll be a few other departures but I hope they won't be too senior, though I may need to get rid of a midfielder. Secretly, I hope a Chinese club comes in with a ridiculous bid for veteran Cazorla.
A slight problem is the fact that big players are having their heads turned; PSG want Kolasinac, Barcelona want Mustafi and Real Madrid, having sold Casemiro to Manchester City for £80m, want Xhaka. I have no intention to sell but I'm very fearful of a mutiny within the squad.
The fact I have a big squad is deliberate though, as I aim to rotate just like I did last year. With Champions League football now on our schedule, I need players able to play in both competitions- and unlike the Europa League, utilising younger players for the group stages may not be possible. As such, a lot more of them go out on-loan than last season, including the likes of Nelson and Reine-Adelaide.
One issue though is the lack of senior leaders in the squad. We seem to be at a period where the established players, like Petr Cech and Cazorla, are coming to an end whilst the likes of Mustafi, Ramsey, Xhaka and Welbeck aren't quite ready to step-up. That's definitely something that needs to be improved and my vice-captain choice this year is crucial.

Xhaka is earmarked as my vice-captain so Real Madrid's approach isn't ideal. Thankfully, he doesn't throw his toys out of the pram (which surprises me), but Bayern are also chasing. I do expect Walcott to kick up a fuss soon but it's not my fault nobody wants him. I have a feeling he'll change his mind, then complain to me mid-season when he's not playing.
A quick spy on the World Cup sees Spain crowned champions again, surprising beating Croatia in the final, who beat England in the second round. Meanwhile back home, Petagna has gone on-loan to Southampton. Premier League football will be important for him this year and he's expected to be a starter, I'll ensure that's the case.
Elsewhere, ten international jobs have become available and I've applied to them all. We'll see how that goes, although Turkey say no immediately. Amidst all this, my approach to sign the best youngsters I possibly can continue. They won't play immediately but they can all be wonder-kids. Yes, I know I'm hoarding talent. No, I won't apologise.
My tally of signings now stands at eight, two of which are first-team players, whilst the sales of Carl Jenkinson and Takuma Asano have raised around £10m. There's still a number I want off the books though, including Theo Walcott.

There could still be a few more pieces of movement but at this stage it's unlikely. My plan is for Petagna to stay at Southampton in January, then recall him. Justin Kluivert will be in my plans for the first-half of the season and we'll then try to loan him out to the Premier League.
I've also noticed Aaron Ramsey is now established as a team leader, so I think he'll be my vice captain. An issue though is he struggled to retain his starting position last season, which is why I was edging towards Xhaka, but we shall see.
We've breezed through pre-season and, just like last year, our campaign starts with a clash against Chelsea. The Blues won the Champions League and are favourites for the Premier League this season. We want that Super Cup though and I intend to get my hands on it.