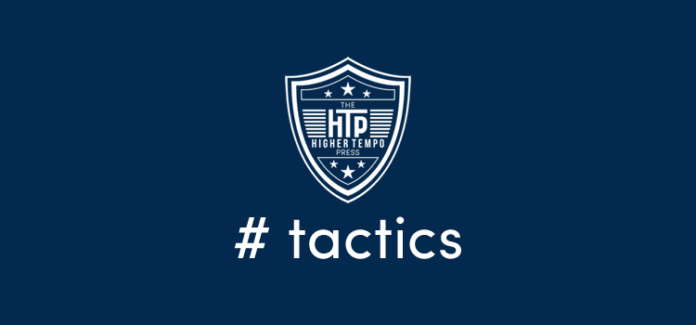 False 4-4-2
It's fair to suggest that every formation that utilises four defenders is just some variation on a 4-4-2. Whether it's a deep-lying forward playing as a CAM, or a diamond shaped midfield, the overall shape is still essentially the same.
The common format of 4-4-2 is to have a bigger, more physical striker alongside a more athletic, quick player. Or to have a finisher alongside a creator, to pull defenders out of position. Historic accounts of this have been in the form of Arsenal's striker partnership of Bergkamp (creator) and Henry (finisher).
As time progressed, that creative, deep-lying forward can become a permanent attacking midfielder, rather than a striker, thus creating a 4-2-3-1. But that's not the role the deep-lying forward plays. He is still a striker, but he's merely sitting deep for a late surge on the opposition goal. Rather than sitting up top waiting for the ball, or acting as a CAM and linking all the play, he lies in wait ready to attack. He creates the 4-4-1-1.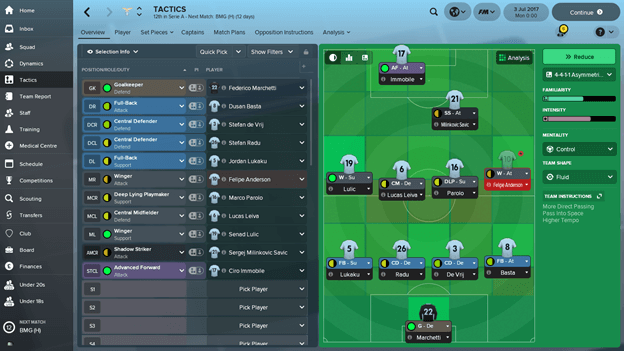 To demonstrate the use of this deep striker, I'm using Lazio, because they have the perfect player for this system on FM18, Milinkovic Savic. The 6ft 5in Serbian is a natural CAM, but has excellent heading and physical attributes. This terrorises defenders when he arrives late in the box.
Such a Simple Game
These images show exactly what I mean. Immobile, the finisher, pulls left for a long ball over the top. This pulls the defenders to where they don't want to be, and forces the opposition defensive line back about 20 yards.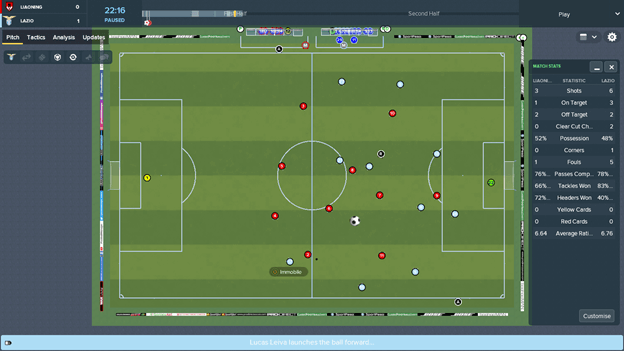 The disarray creates acres of space for the shadow striker, Milinkovic Savic, to push his way into, and get a simple shot at goal from just two passes.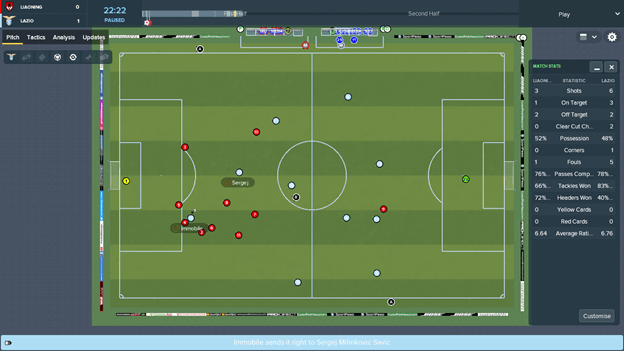 As this heat map shows, most of the attacking play comes down the left-hand side, where the main striker is. This then creates the huge hole in the middle, for the shadow striker to exploit.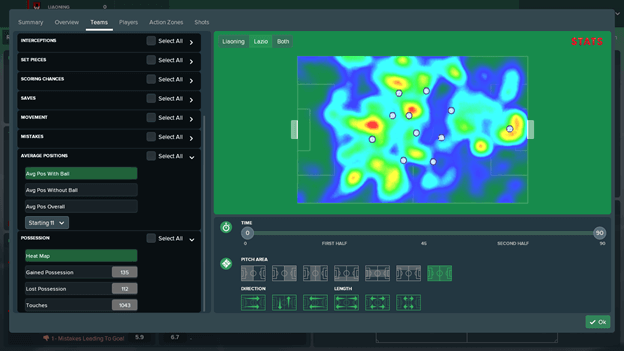 The main attacking threat in the side is the shadow striker. A CAM will sit in the same gap but won't venture into the opposition box, instead looking to play through balls. This deep striker will always be on the look out for flick ons and will arrive late for crosses.
Strike Partnership
This is why it helps to have a main striker with a degree of physicality and vision. Immobile has the ball coming to him diagonally. His first touch plays the ball perfectly into the path of the onrushing Savic, who the defenders have been unable to pick up due to his deep position.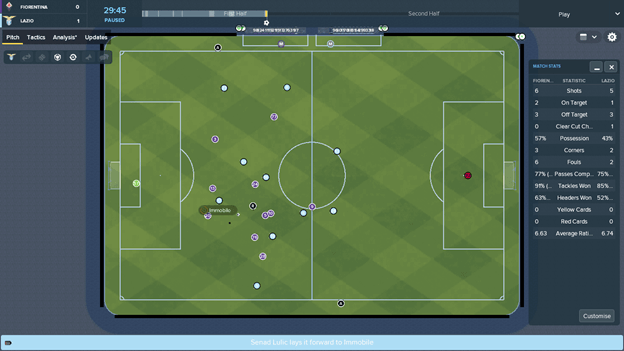 Simple football, but now there's a one on one chance, and Lazio are a goal up away at a tough Fiorentina side. Your dad will tell you about how simple 4-4-2 is, with one big lad and one little lad. 4-4-1-1 works on exactly the same principle, but one of those lads plays 10-20 yards deeper than the other.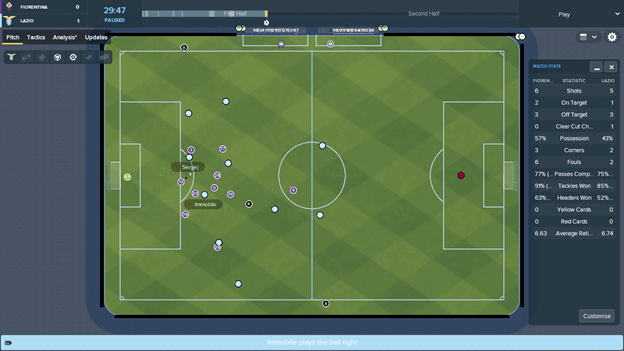 Provided that deeper player isn't a complete clown when it comes to finishing, this can be an extremely effective formation, particularly in those big games against a cautious defence.
The beauty of this formation is that any combo of attackers will work. I've shown you a finisher and a 2-metre giant, but you could easily use two minuscule players, because the space will always be there in front of the defence. It makes 4-4-1-1 one of the most versatile formations on FM18, while being essentially a rigid 4-4-2. Use it, give it a try, tell us what you think.