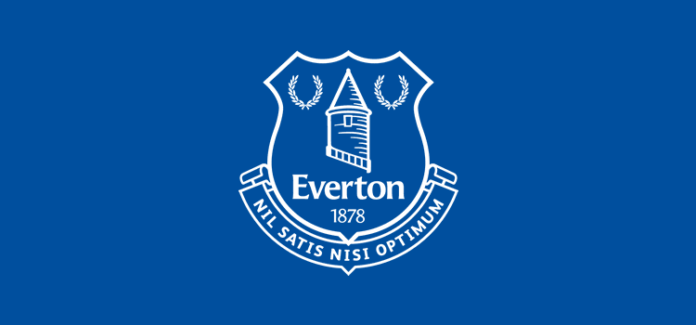 We pick up Episode Two right after the first leg of my Europa League qualification tie with Aberdeen. It's fair to say we are up against it, and could really do with more clinical finishing after the clutch of chances missed at Goodison.
There is some positive news, at least. The arrival of a potential gem from Lyon. Theo N'dicka Matam is a long way from first team action, but I have put faith in my scouts that he can develop into something special. The mission to find Matam the perfect club to go on loan to begun.
Negotiations begin for a pair of Celtic players. Brendan Rodgers won't be liking my approach, but Kieran Tierney and Moussa Dembele would make perfect signings. Unless a couple of sales come through, it remains unlikely that even one of them can be afforded, unfortunately.
Then, we head to the second leg of the Aberdeen tie.
Half-time is reached with the score 1-1. Our defence has again been poor, with Morgan Schneiderlin frequently losing possession in perilous positions. Ashley Williams gave another masterclass in being out of position.
Sandro picked up an injury during the first half, so it's time for Oumar Niasse. A simple job for the man forced out by Koeman: get in behind. Gylfi Sigurdsson and Wayne Rooney are looking for that through ball, the wing-backs are trying to stretch the game, so just challenge their back-line with runs behind.
Aberdeen's James Weir then scythed down Tom Davies in midfield. Weir was a goner. From the resulting free-kick, a ball is lofted into the area, and Rooney knocks it down for Schneiderlin.
The Frenchman fires it past the flailing 'keeper. It's 2-1!
The pressure builds again. Nikola Vlasic replaces Sigurdsson, and causes a fair bit of bother with decent movement between the lines.
In the 92nd minute, Rooney creates a bit of space down the right. He finds a burst of pace that we hadn't seen since 2010, and fizzes a shot at the far post. The 'keeper fumbles it. Aaanddd… NIASSE!
3-1!
We have done it. It ended up being far too dramatic, but we made it.
From saviour to frustrater. Niasse was part of the deal to bring Dembele to Goodison, but he turned down the chance to move to Scotland. Fair enough, perhaps, give the wages on offer, but it brought an end to my hope of Dembele.
The next Europa League qualification round brought the challenge of Levski Sofia. We have the supposed advantage of the away leg first, which is nice.
Southampton were our first opponents in the Premier League. Before that match, though, I sealed my marquee summer signing.
Florin Andone arrived from Deportivo la Coruna. The Romanian gave a different option in the final third, and gave much needed depth given how frequently Sandro was picking up injuries. A hard-working, clinical finisher, Andone was an ideal signing once Dembele was unavailable.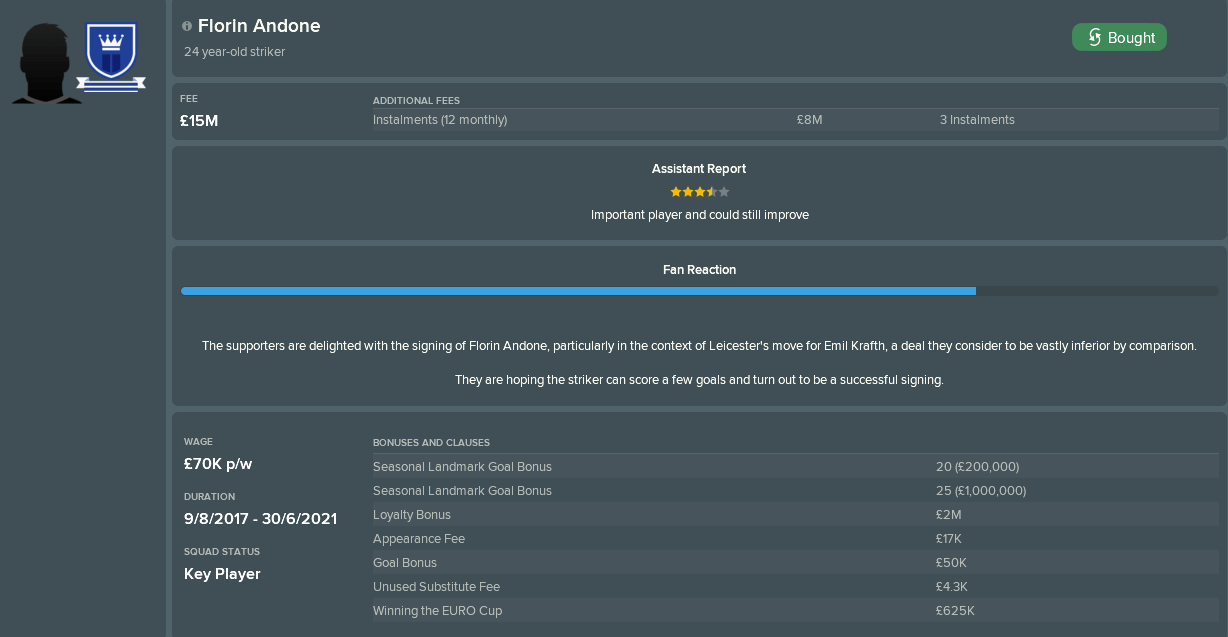 My new man was not ready for the opening match of the league season unfortunately. Instead, I witnessed Wesley Hoedt – Southampton's new centre-back – lamp one into the top corner from 25 yards.
Soon after, Sigurdsson was brought down in the box. Leighton Baines did the honours from the spot to make it 1-1 with 40 minutes gone. The score line never changed, despite a barrage of shots from Sigurdsson, Gueye and others.
The first leg of our tie with Levski Sofia followed. Unfortunately, Rooney and Idrissa Gueye were slight doubts with ankle problems. While they could have started, my frankly over-the-top depth meant I might as well rest them.
Rooney appeared as a substitute, and was integral in a dramatic 3-2 comeback victory. Sandro was the real hero, mind, as he netted a hat-trick to put us in the box seat.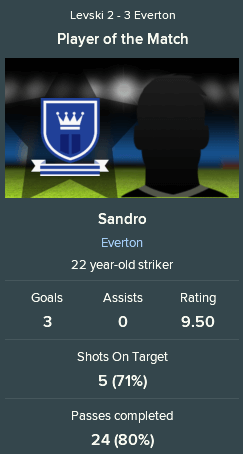 Watford away was the next task. Marco Silva's side are keen to clutter the midfield – just as I was. My team were struggling to retain the ball in the middle third, even though they should have plenty of options on the ball.
The match was a stalemate, just as you might have expected. The tedium was broken in the 92nd minute, however, when Isaac Success crushed a volley past Pickford. A gutting defeat, but, in truth, nothing less than we deserved. That took us to one point from two league matches; a thoroughly Koemanish return.
Things remained on track in the Europa league a few days later. Levski Sofia arrived on Merseyside and were dismantled, with Sandro again proving predatory in the box. This result was particularly satisfying given the rotation, as a few first-teamers were getting to full fitness.
Next up, was the wild excitement of UEFA conducting a draw for the group stages. It's hardly the best group, but I fancied my chances of making it through there.

The Kieran Tierney deal was still poised to go through. Unfortunately, Aaron Lennon and Oumar Niasse were showing no signs of leaving. The money just wasn't there to bring Tierney in, so I was left in a frustrating situation. Tierney had turned down Liverpool, and was happy to join us at Goodison Park, but I was going to have to wait until January.
Leicester followed my Tierney disaster. Andone continued his poor form, but we had all the ball, all the chances, and eventually broke through. Sigurdsson crashed one home from 25 yards after a string of quick passes in the Foxes' third. A crucial three points, our first clean sheet, and our first league victory.
The transfer window rapidly swung shut after the Leicester match. Lennon was loaned to Inter – yes, Inter(!) – for the season, with a mandatory future fee of £6 million.
International break time had arrived. So, come back for Episode Three to find out how we get on after that…