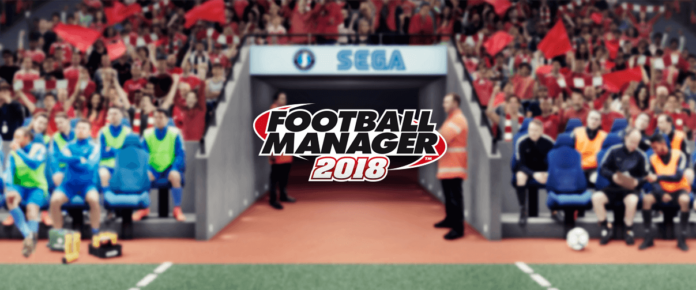 Meet the World's Longest Serving Football Manager!
There is no doubt that Football Manager is an addictive game. We've all skipped meals because of a mid-seasons slump in form, we've all stood in our suits addressing an imaginary dressing room before a cup final and we've all missed out on important family occasions because of a looming transfer deadline… haven't we?
However, very few of us can claim the same level of dedication as Seb Keenan. Seb, has played 170 consecutive seasons on Football Manager 10 landing him a place in the Guinness Book of Records. One of our guys from our sister site Tales from the Top Flight Jim Salveson, (also from satirical football podcast On The Left Side? had a chat to Seb to find out if he has a serious problem…
Jim: First, let me ask you a question Seb… are you ok? I mean really, are you ok?
Seb: It's a good question and you're not the first person to ask me that but yeah, I'm absolutely fine thanks. Enjoyed every minute of it.
Jim: So your record is playing 170 consecutive seasons on Football Manager?
Seb: As the same manager, who got to 100 years old and then just stayed at 100 for the rest of eternity.
Jim: A bit like Arsene Wenger then? You make Wengers' 21 years in North London look a bit pathetic… how long has it actually taken to play 170 seasons?
Seb: So I think it roughly equates to about six months over seven years.
Jim: That works out at about 2 full days a month, every month. Any regrets about the time spent playing? Could you have spent your time more wisely?
Seb: I don't regret it at all. I've definitely been doing other things. I've not been locked in a basement doing nothing but playing football managers. Its been time spent wisely alongside my day to day life.
Jim: Did you go out to break the record or was it a happy accident?
Seb: I knew I was obviously playing for longer than most. Then, this time last year, I noticed a guy called Darren Black had broken this exact record so I knuckled down and got a few more seasons under my belt.
Jim: What happened to Darren? Did he just stop playing after he broke the record?
Seb: The story goes that he spilled water over his laptop so had to give up!
Jim: So what are you going to do now, carry on so no one can Gazump you like you did him?
Seb: Well, I've definitely calmed down a bit since breaking the record but if anyone wants to challenge me I'm hear with the game. I'm ready to go. No one is going to catch me anytime soon. I'm not going to hit that retire button yet.
Jim: What would you say your biggest achievement in football manager is then?
Seb: It has to be a recent one. Winning the Champions League with Oxford United for the last seven seasons in a row… that was pretty impressive. I also had both Real Madrid and Barcelona's stadiums named after me.
Jim: Wow! Have you found any other Seb Keenan's in the game? Any of the player re-gens share your name?
Seb: No, very good questions though I haven't… but I have looked. I keep an eye out for any Keenans and sign them up no matter their level. In fact, I've never seen another David Beckham or another Wayne Rooney either.
Jim: What has happened to the likes of Rooney in the game. It's pretty realistic after all, how does the rest of his career pan out… did he cop off with any more Instagram models in VW Beatles?
Seb: Probably, sadly it doesn't go into that much details. The last player from our real life generation that I noticed in the game was in fact Rooney. He became Plymouth Argyle assistant manager and subsequently retired for good. That was probably around 100 seasons or so ago now.
Jim: A job that no doubt Ryan Giggs declared an interest in… like every other job.
Seb: Yeah, I've certainly seen Giggs on the odds-list for the Everton job, alongside me.
Jim: I was going to mention this because its a very realistic game and you've won the Champions League countless times in it. You're at odds of 2000/1 to get the Everton gig, 1000/1 for Sunderland. You're a Champions League winner, surely you won't lower yourself by going to one of those clubs?
Seb: Yeah I know but my roots in management are joining clubs in desperate need of attention and bringing them to the Champions League and Premier League. I like a challenge you know. We will have to see what happens.
Jim: Do you think you are addicted to the game Seb?
Seb: I like to say dedications. I'm very dedicated to the game!
You can hear the full interview with the Guinness World Record Breaking Seb Keenan on the On The Left Side Football Podcast below.