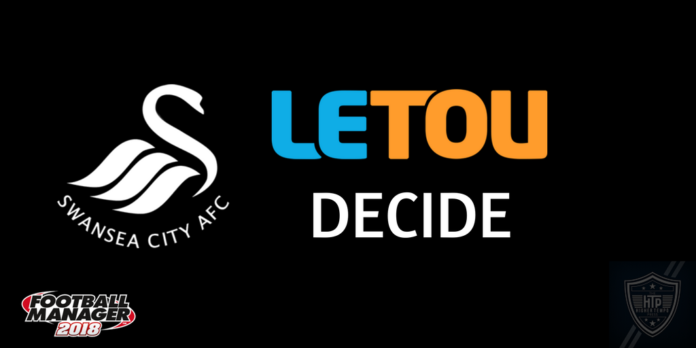 I tell you what, it is becoming more and more difficult to come up with anything original in the FM space as the years go by. Hats off to everyone else, there are some fantastic ideas all over the place meaning that here at Tempo Towers we spend almost minutes coming up with new plans that we hope might be original.
Our high-level analysis (not that high, not that analytical) told us that although non-league football seems to be where it is at for the non-league community right now, nobody has ever pulled off what we are about to tell you about.
Back in the summer, when West Ham United still held ambitions of watching Slaven Bilic take them into the Europa League spots, when Ronald Koeman was still working out how best to spend the warchest he had been given and when Ronald Frank de Boer was still explaining to anyone that would listen how we would turn Crystal Palace into the Croydon version of Ajax, we had an idea.
Wouldn't it be cool if we could partner with an official sponsor of a Premier League football club, get some kind of discussion going with said football club and do a REAL TIME save that "la comunidad" could be massively involved in?
"It could NEVER happen" came the cries of derision.
And then we met Letou. And, to be frank, when you are looking for a partnership to run a project where the FM community gets to vote on quite a few things, Letou was the perfect brand name as it seamlessly fits alongside "decide". What a result.
So, after several months of twoing and frowing, dotting some T's and crossing some I's we are delighted to announce our headline project for FM18.
LETOU DECIDE
The concept:
Letou Decide will be a Real Time save, meaning that once the game drops officially on Friday we will sim the game to that date and the new manager will be unveiled at Swansea City. From that moment there will be real time content posted daily.
Where does "el comunidad" get involved?
Well, you will get to vote on many of the key issues within the save and the manager in post will have to follow your advice, no matter what.
For example, tomorrow you will get to vote on which member of the Tempo team is appointed Swansea City manager.
In the future, you will get to vote on the tactical approach for certain matches, or on whether we pick XYZ or ABC in the team and anything else we can come up with.
What's the incentive for you to do that?
Well, votes win PRIZES!
Thanks to our unique partnership with Swansea City's official club sponsors Letou, we have been offered a bucket load of cool official club merchandise and matchday tickets to giveaway as prizes. Official club shirts, home and away, some signed, some not. Signed footballs. Tickets to matches at the Liberty Stadium. And probably some other stuff to.
If you vote and tweet this fact, you will be entered into the grand prize draw (OK, we will try and make it pretty grand) and you will have a chance of winning the prize that is on offer that week or month.
Now, for the rules. We've had some pretty lengthy discussions with the guys over at Swansea City over what we can and can not do within the save.
And this is what we have signed in blood to honour.
Players must play in actual position (what this means is that we can't go sticking Tammy Abraham at left back, no matter how good an idea that might feel to one of the managers you will be voting on tomorrow)
No signings/sales of players (what this means is there is a transfer embargo on the club. Naturally, we can only control so much of this within the game, but understandably Swansea have good reason for wanting this restriction in place – and anyway, it makes it a more life-like challenge!)
No, it is important to state here for legal reasons that our "official partnership" is with Letou – the club sponsor, not with Swansea City. The club are 100% aware of what we are doing, and we have agreed to their stipulations but these have been agreed through our partners at Letou.
This could be very. very cool and we are looking forward to seeing how the save progresses throughout FM18's life cycle.
Finally, big thanks to Doug at Letou for being crazy enough to even listen to our suggestion. We will do our best not to get sacked within the first two months.
#LetouDecide