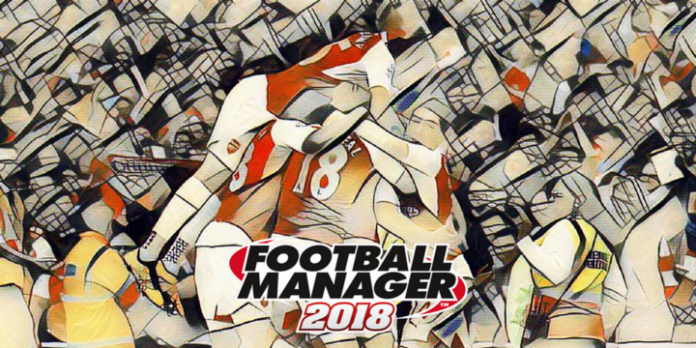 Josh has successfully sold Ozil and Alexis. Now Arsenal are looking for new stars within their squad. Catch up with the journey so far: Episode 1, Episode 2, Episode 3.
I'm not to sure about how to feel about our start to the Premier League. Granted we beat Liverpool 7-2 and stand undefeated but, if you take the Community Shield into account, we've failed to score in three games. To be fair though, we've also not conceded in them.
I think the phrase 'learning curve' was made precisely for this. I didn't play the BETA, this is the first time I'm making a tactic from scratch. So, there's a lot to be done and a lot to learn. Overall though I'm happy, particularly with how we did on the market.
Losing Alexis and Ozil was always going to be hard but I feel we made adequate signings. Nabil Fekir, Timo Horn, Jose Gaya and Andrija Zivkovic will be stellar recruits, whilst Andrea Petagna, Justin Kluivert and Kristoffer Ajer can improve. Chuma, who I've heard some good things about, was a punt.
Anyway, we face Huddersfield Town after the international break and the Terriers currently sit tenth. Changes are made as we play Danny Welbeck on the left and hand Zivkovic his debut on the right, whilst Koscielny returns in defence and Gaya continues at full-back.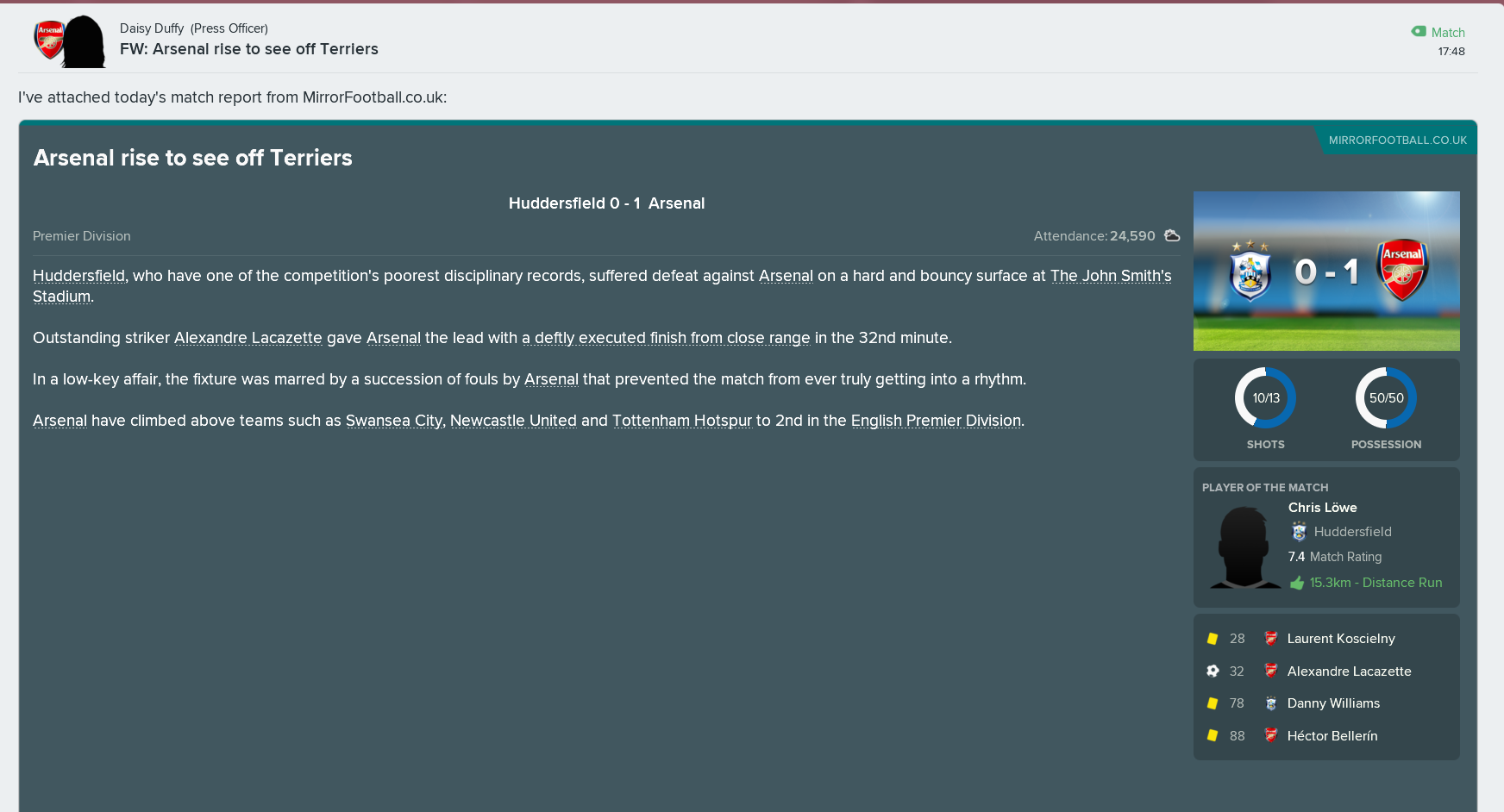 Lacazette gives us the lead ten minutes before the break, after Welbeck fed him through, and we have an advantage at half-time. In the second-half I bring Reiss Nelson on for his debut. We see out the result and secure three points, rising to second in the table.
APOEL are up next in the Europa League and I heavily rotate my squad. Ajer, Nelson, Josh DaSilva, Petagna, Monreal, Chambers and Wilshere all start, though I forget to include Timo Horn. Nelson scores a brace, Petagna adds a third and we're flying at the break. Nelson gets his hat-trick in the second-half and we win 4-0. Excellent.
A more familiar side is selected for the Premier League clash with West Ham and I'm pleased to see a lovely green link between Bellerin and Iwobi on the right. We find ourselves behind to an Andre Ayew goal after just three minutes but Lacazette equalises on the hour mark.
Ayew scores again late on and Xhaka is sent off, handing us our first Premier League defeat of the season. Watford are up next in the Carabao Cup and I ring the changes once again. Ahead of kick-off though, disaster strikes.

Petagna, Nelson, Horn, Ajer and DaSilva all start, whilst Yassin Fortune, Joe Willock and Marcus McGuane sit on the bench. Young Petagna opens the scoring before the break, whilst I introduce Willock and McGuane for the second period, with Fortune then following as I trial a slight tactical shift that utilises two strikers. It does; Wilshere scores and we win 2-0.
Everton, sat tenth, are up next and we select Giroud with Lacazette injured. Monreal and Wilshere both impressed against Watford so start again today, with Welbeck and Iwobi on the flanks.
It takes just eight minutes for Wilshere to open the scoring and Giroud tucks home from the spot ten minutes later. In the second-half, Welbeck gets in on the act and we climb to first in the table as a result, albeit temporarily.
A busy period continues with Young Boys in the Europa League and I rotate the side again, though some more senior players do feature, including Horn, Koscielny, Walcott and Zivkovic. A comfortable 3-0 win follows, where Coquelin and Elneny get off the mark for the season.

Another win leaves our results since my takeover looking very good, excluding the penalty shoot-out defeat in the Community Shield and the loss to West Ham in the Premier League. Up next, a Watford side I've already defeated once.
Zivkovic, Welbeck and Wilshere continue following their fine performances, meaning that Fekir and Iwobi are on the bench. Mertesacker, who's proved to be a rock, slots in at defence alongside Koscielny, with Gaya getting the nod at left-back; an area where we seem to have the most depth.
The Spaniard links up superbly with Ramsey to set-up the game's opening goal just seven minutes in but Britos equalises moments later. Wilshere continues his fine form by restoring our lead after 33 minutes and that's how the game finishes, as we rise back into the top four and sit just three points off the top.
Housekeeping is my focus for the international break as I tweak training, scouting and also deal with some players unhappy with their opportunities, with Monreal, Elneny and Coquelin coming to my door. Thankfully, Mertesacker and Koscielny are happy to lend a hand and I do plan to give the trio more chances.