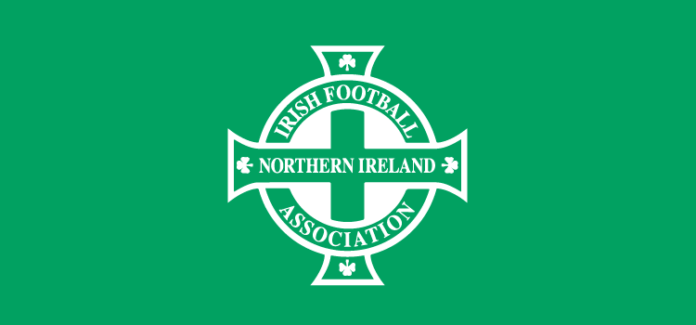 So here we are, a play off for the 2010 World Cup. If you're wondering how the hell this happened, wonder no more: Part 1 and Part 2 are there for your reading pleasure!
There is no doubt about it, we're up against it with Turkey here but could we possibly just pull it off, 6 years ahead of schedule, and qualify for a major tournament?!
Turkey's journey
Turkey got here thanks to 6 wins out of 8 in their group – their only losses coming at the hands of group winners, England. Turkey scored 13 goals in 8 games with no individual player scoring more than twice.
Akyel Fatih of Mallorca is their defensive rock and will be a tough nut to crack.
Belozoglu Emre is an accomplished playmaker who can pull the strings from midfield.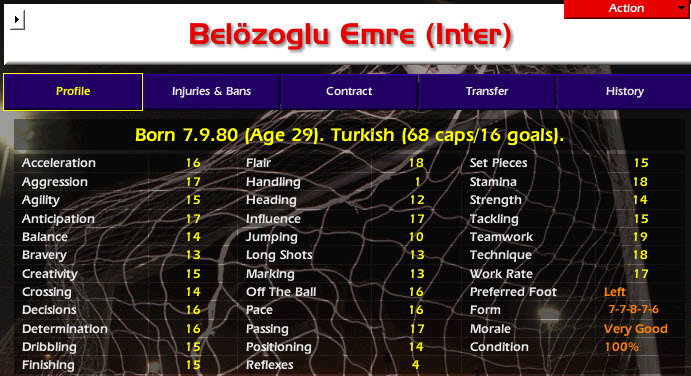 Yildiray Basturk is a tricky midfielder who is comfortable with the ball at either foot and has pace to burn.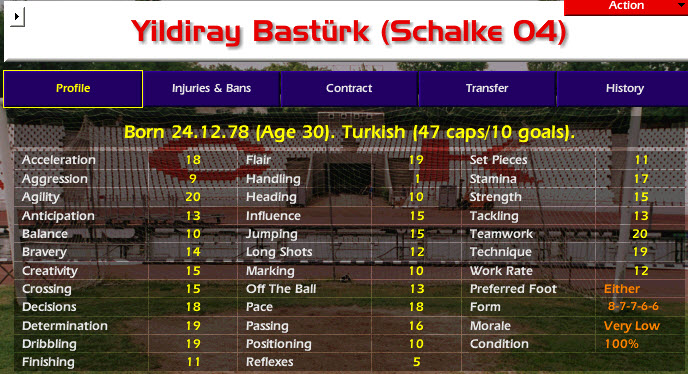 In their last outing, Turkey played 3 at the back with wingbacks pushing forward.
First Leg: Northern Ireland v Turkey
We're immediately at a disadvantage as Philip Mulryne misses out through injury and (now) record goalscorer 'That's a fine header from…' Stuart Elliott is suspended. It means a senior debut for 18-year-old Michael McAuley in midfield.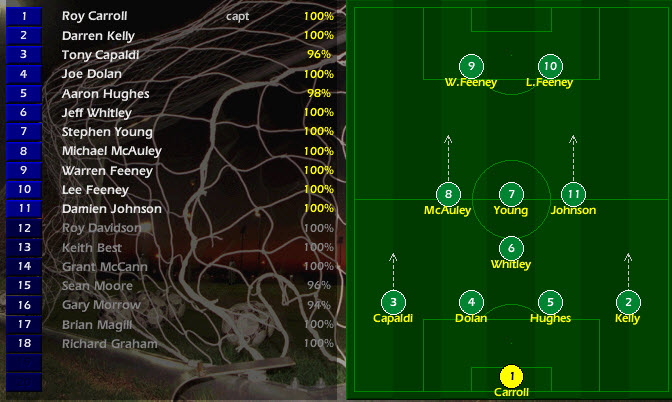 Turkey line up as expected with all three star players fit to start.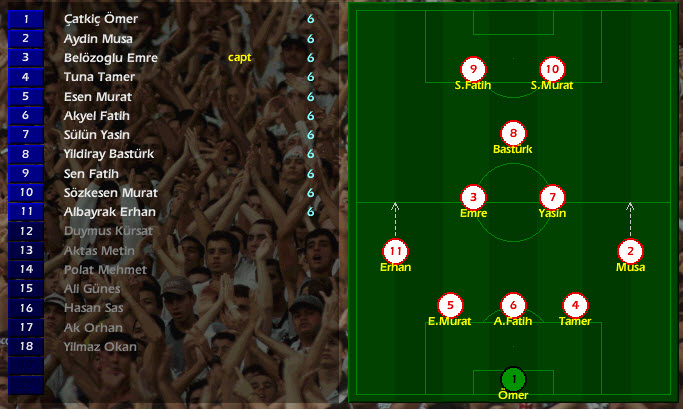 Northern Ireland are buoyed by the home crowd and produce the better of the chances in the first half but can't find a way to break the deadlock. Just on the cusp of half time the home side are dealt a massive blow as defender Joe Dolan is sent off for a professional foul! Hopeful of keeping it tight into the second half, Northern Ireland take a shock lead as Esen Murat bundles the ball into his own net, 1-0 Northern Ireland! Despite the one man deficit, Northern Ireland continue to dominate the game. Just as NI look to be on the verge of securing a one goal victory, midfielder Stephen Young pops up to fire home his 8th international goal! 2-0 Northern Ireland.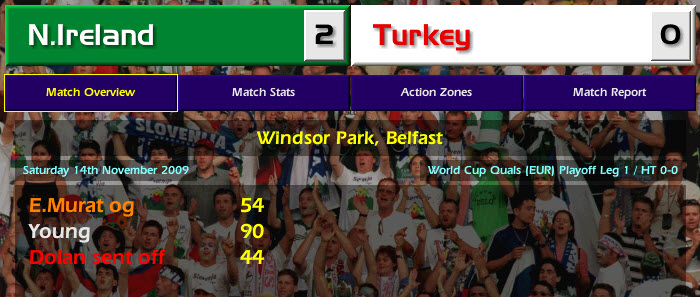 Second Leg: Turkey v Northern Ireland
With NI on the edge of glory, they are given a lift by the return of suspended Stuart Elliott. On the downside, influential defender Joe Dolan will miss out through suspension, replaced by Keith Best.
Turkey will come at us hard here in Istanbul. We'll have to be at our best to ensure the passage to the World Cup finals!
As expected, Turkey dominate the early stages of the game creating chance after chance. NI take a while but eventually grow into the game but are hit with a sucker punch on 43 minutes when Yilmaz Okan blasts in from range, 1-0 Turkey (1-2 aggregate). Turkey continue their assault on goal in the second half but NI shut up shop, playing total anti-football. It's not pretty but it's effective and NORTHERN IRELAND ARE GOING TO THE WORLD CUP!
This was in no small part down to the 7 goals in 9 games from Stuart Elliott! What an achievement for us, we've completed the task with years to spare!
Keep an eye out for next week's World Cup 2010 feature from the lovely country of Argentina!