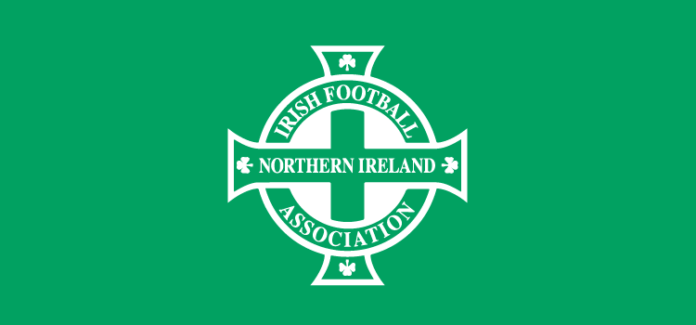 We continue our journey with Northern Ireland today in the second half of the 2006 World Cup Qualifying campaign. Henry Muldrew has excellently reviewed the real-life exploits of this campaign over on That Football Daily.
We currently sit second in our group with 6 points from the opening 4 fixtures. If you haven't already then take a look back at how we've got to this point by reading the first part of this qualifying campaign here.
Moldova v Northern Ireland
It's a must-win fixture today against strugglers Moldova. A 4-0 victory in our previous match in Belfast puts the pressure on us here today. Philip Mulryne's hamstring injury means Stephen Young starts in midfield.
Another 4-4-2 here from Moldova with Sergey Rogachev leading the line who has a respectable strike rate in internationals with 11 goals in 29 caps.
A fantastic start for NI as youngster Stephen Young finds the back of the net in just the second minute, 1-0 Northern Ireland. The lead is doubled on 12 minutes from a powerful Michael Hughes header, 2-0. Northern Ireland are rampant and Steve Lomas makes it 3-0 on 41 minutes before a Stuart Elliott penalty on the stroke of half time gives the away side a 4-0 lead at half time. Northern Ireland take their foot off the gas in the second half and Alex pulls a goal back for Moldova on 79 minutes but Michael Hughes grabs his second of the game in the final minute to secure an emphatic 5-1 victory away from home.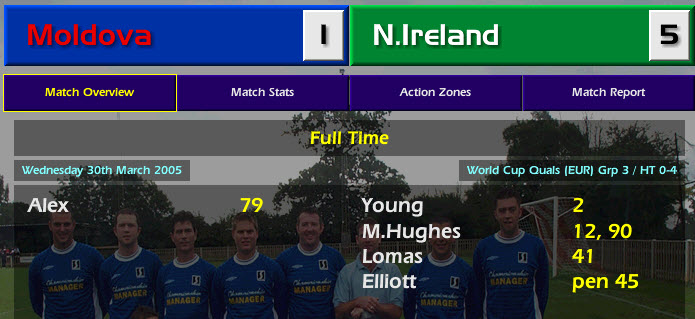 Northern Ireland v Latvia (Friendly)
Another chance for us to test some of the squad players available to us resulted in two players grabbing their first goals for their country. Motherwell's Aidan McVeigh and Wayne Carlisle of Crystal palace bagging goals in a 2-2 draw.

Northern Ireland v France
We know this is going to be a tough game but we've got a full strength squad available to us today as Philip Mulryne returns. Let's hope for the best!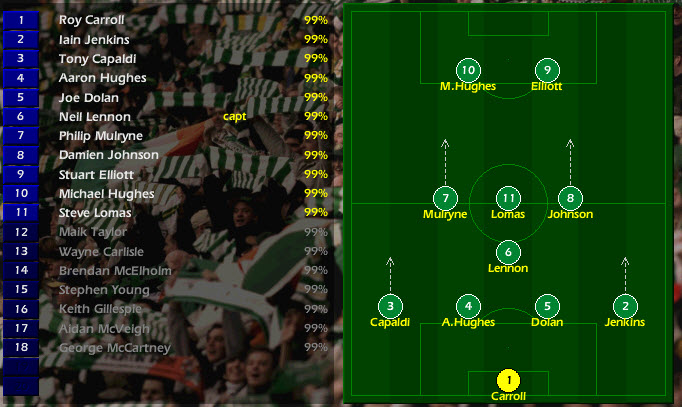 There's pace in this team and pace in abundance. We'll have to hope we can stifle their wingers to nullify the threat.
Northern Ireland weather the storm well but as the game enters the 38th minute Roy Carroll is powerless to stop a thunderbolt of a shot from David Trezeguet. 1-0 France at the break. France continue their assault in the second half but again Northern Ireland stand strong for most of it until Steed Malbranque kills the game off in the 83rd minute.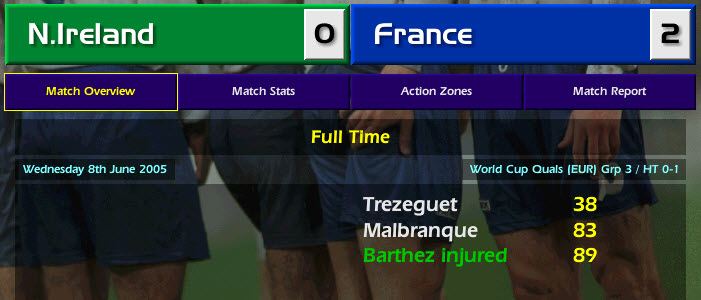 Bulgaria v Northern Ireland
Having secured a 2-1 victory in the home match this one will be a vital tie in the outcome of this qualifying group! Bulgaria are currently only two points behind us heading into this one…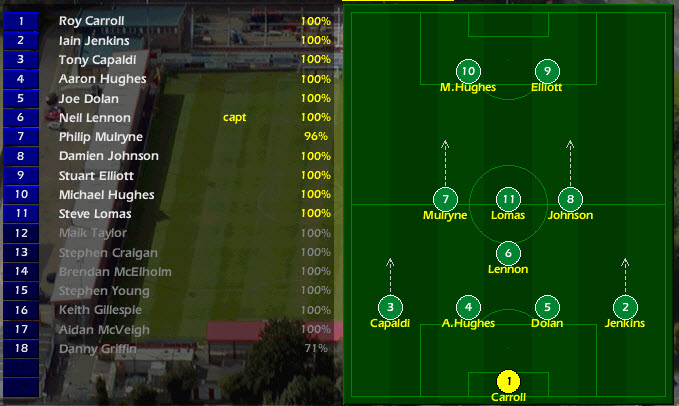 Another 4-4-2 from Bulgaria here, Martin Petrov is the dangerman having scored 23 goals in 31 appearances at club level last season.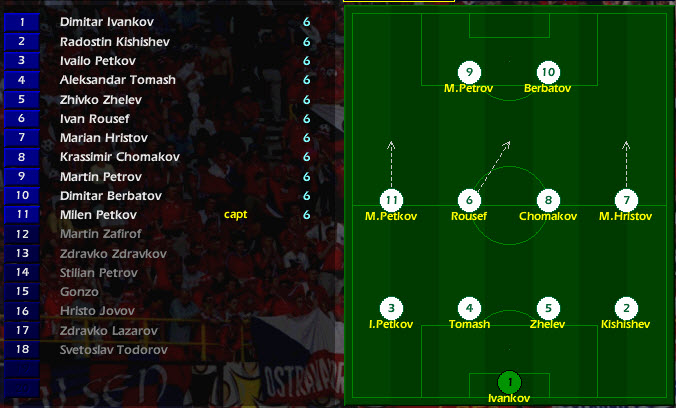 A nightmare for NI as Martin Petrov opens the scoring on the half hour mark after Roy Carroll parried a Berbatov shot, 1-0 Bulgaria. Martin Petrov grabs a second 7 minutes into the second half, 2-0 Bulgaria. Despite having the better chances Northern Ireland were undone by a smart Bulgaria side.
Northern Ireland v Bosnia
The context today is simple – win and we finish the group in second place.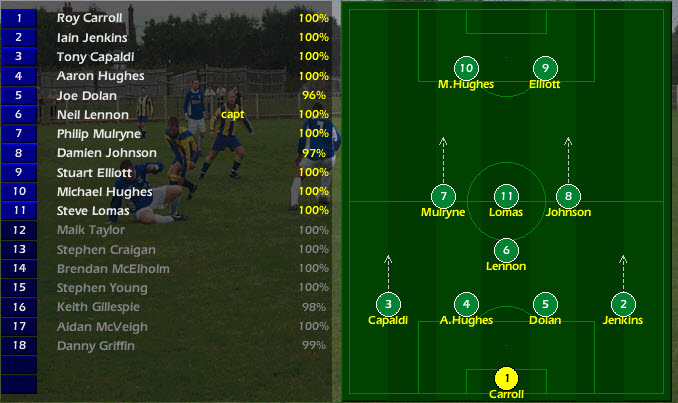 Salihamidzic ran the show against us last time as Bosnia came from behind to win in Sarajevo.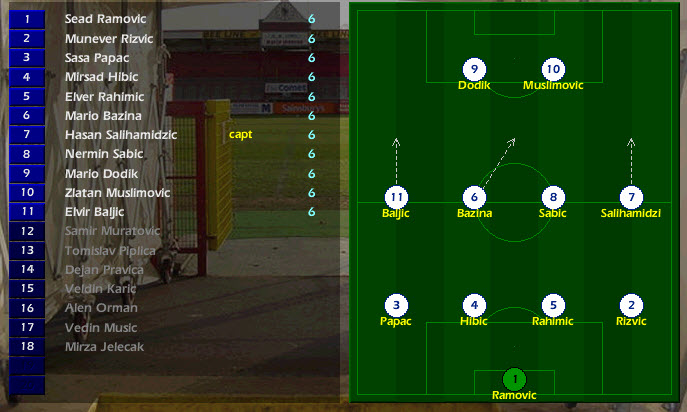 It's an excellent start in Belfast as Stuart Elliott opens the scoring on 3 minutes with a thumping long range effort. Michael Hughes makes it 2-0 on 18 minutes to an audience in disbelief! 6 minutes later and Northern Ireland have a third thanks to Stuart Elliott's header. A sense of complacency sneaks in as Mario Dodik pounces to pull one back for Bosnia after the half hour but a 39th minute Stuart Elliott penalty for his hattrick restores our 3 goal lead. An unbelievable 4-1 lead at the break. Northern Ireland stand defiant in defence in the second half before yet another last minute goal seals the win for us, this time courtesy of Michael Hughes.

2006 World Cup Qualifying Group 3 Review
What a fantastic result to finish 2nd in that group! We would have considered 3rd an achievement.

Unfortunately due to the way the second placed teams table works we narrowly miss out on a play off place – my mind immediately goes back to conceding that last minute goal to Bosnia to hand them all 3 points.

2006 World Cup: Germany
Italy's international dominance is brought to an end in the second round as they went out to the winners of our qualifying group, France. France would go on to seal World Cup victory with a triumphant victory in Berlin.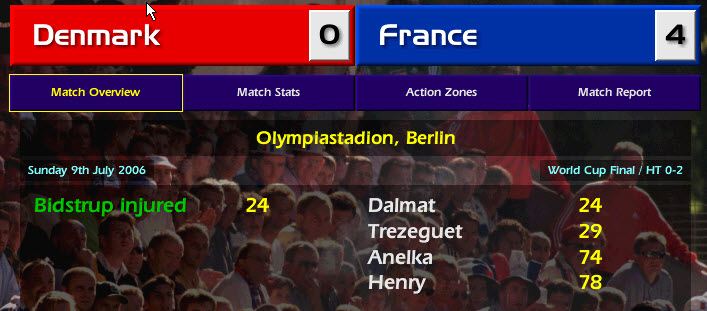 All in all, it was a successful campaign for us! We look ahead to the Euro 2008 Qualifying with a renewed sense of optimism and hope as things now begin to click into place. Our biggest issue is that Michael Hughes, Neil Lennon, Iain Jenkins and Steve Lomas are all on the wrong side of 30, we will have to look at blooding in some of the younger players as replacements.