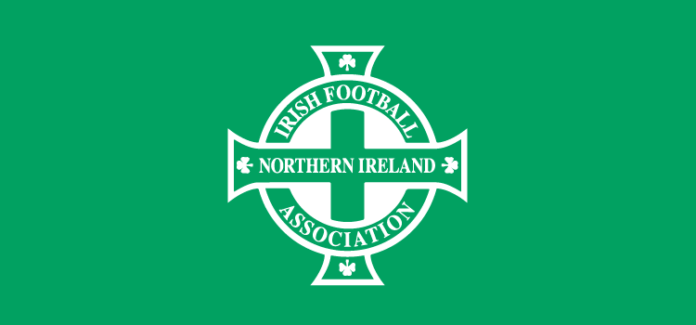 Here we are at the 2010 FIFA World Cup in Argentina! six years ahead of the game plan for this challenge, I'm as shocked as anyone else!
The excitement was obvious as the draw was taking place, would we be lucky and get a group full of underdogs? Er… no! Brazil, Uruguay and Nigeria – we're not here to take over, we're just here to take part…

Northern Ireland v Brazil
We know what the pundits have predicted for us here, no point in beating about the bush. We take our best game out to the Brazil and hope we don't embarrass them too much.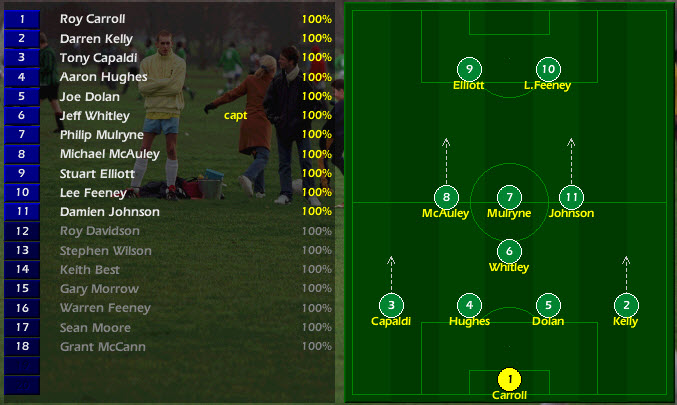 A team of world-class players. What else can be said?
It takes 15 minutes for Brazil to find the back of the net, Ronaldo with his 47th international goal. 1-0 to Brazil at the half, we've not been totally out of it despite the early goal! A minute into the second-half Jeff Whitley gets himself a straight red and our task is made all the harder. Despite the numerical disadvantage Northern Ireland, against all odds, pull themselves back into this tie thanks to a tap-in from Stuart Elliott, 1-1! Brazil regain the lead just six minutes later through marauding wingback Dede. It's a Man of the Match performance for Roy Carroll and a creditable performance from the team as a whole!

Nigeria v Northern Ireland
Buoyed by an excellent showing against the former world champions we go into this with more optimism despite losing Whitley to a daft suspension.
CM legend Taribo West holds his place in defence today, Nigeria are also on a high after beating Uruguay 2-1 in their opening fixture.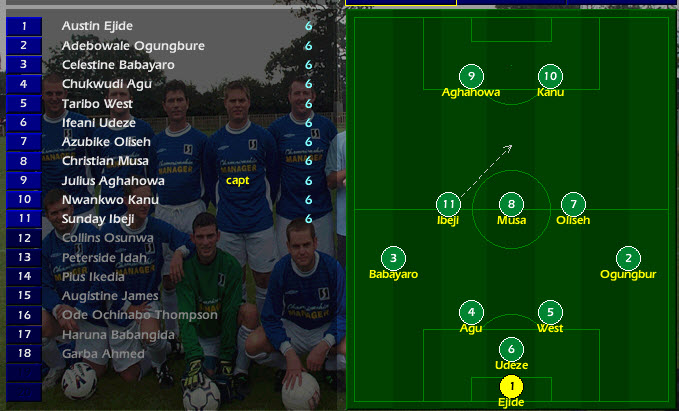 A respectable first-half performance turns to elation just before the break when Stephen Young volleys NI into a 1-0 lead! Just as things are looking good NI suffer yet another red card! Joe Dolan takes a kick at an opponent and is sent for an early bath with 34 minutes remaining. The sending off gives Nigeria the boost they need and Taribo West equalises on 78 minutes before Christian Musa scores the winner on 83. Disaster.
Uruguay v Northern Ireland
With a minor miracle required for us to qualify, we go into this one to fight for pride after two great performances.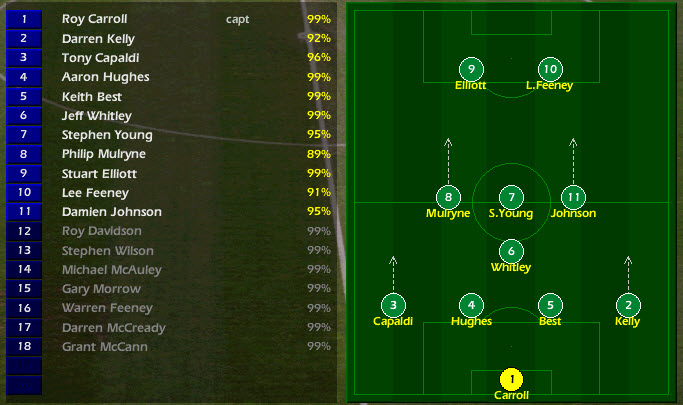 Another South American powerhouse with bags of talent.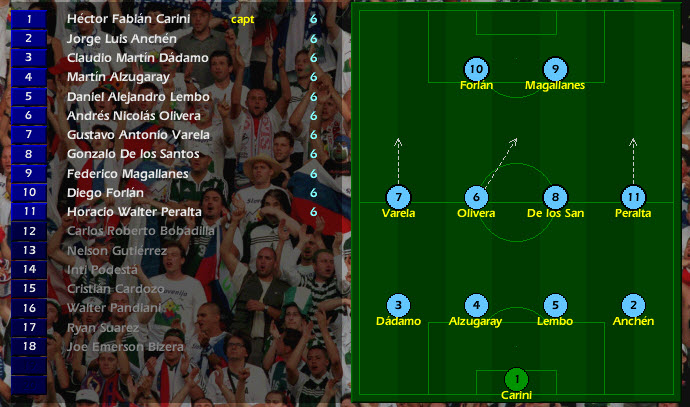 Uruguay signal their intentions early as Diego Forlan fires them into a 15th-minute lead. Federico Magallanes doubles the Uruguayan lead just after the hour mark and it looks like our boys have finally run out of steam. 2-0 Uruguay.
Group F
It was an exciting finish, in the end, Brazil only just squeezing through to the next phase thanks to a late second goal which granted them 2nd place via a better goal difference.
We may have three losses on our record but the performances were fantastic. We may have been unlucky not to secure a point against Brazil and if not for some indiscipline would have taken three points from Nigeria.
2010 World Cup: Argentina
Uruguay crashed out in the second round on penalties to a talented Colombia side. Brazil made it all the way to the Semi Final before a penalty defeat to Holland.
Holland faced Argentina in a rematch of the 1978 World Cup Final. Holland were out of luck again as Pablo Aimar secured a win for La Albiceleste.