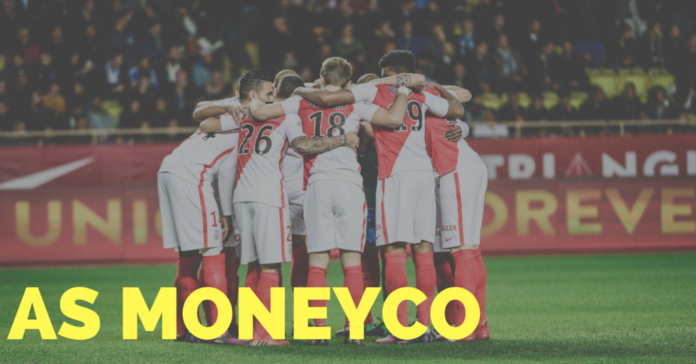 So, we're in late November and Monaco are unbeaten since August. It's been a drawfest unfortunately, but racking up a long run without a defeat is always satisfying.
There were signs we could be getting on a roll. Having confirmed our group win with a match to spare in the Europa League, we look a 3-0 lead against a struggling Marseille inside 35 minutes. It was a slightly weakened team after facing Sassuolo a few days before, but the backup players stepped up and Jorge was superb once again with Benjamin Mendy serving his second suspension of the season. Marseille gave a brief fright when they nicked an 89th-minute goal to make it 3-2, but it was a welcome three points.
Having asked earlier in the season for a new contract, Bernardo Silva returned demanding a higher wage after the Marseille match. He has a point given his quality deserving a few more euros, but the money just isn't there. Tiemoue Bakayoko had done similarly earlier in the season, but he was easily calmed by challenging him to up his game.
That problem was thankfully quietened for now.
What followed was another nightmare result. As strong favorites away at Dijon, it took a late Fabinho penalty to even keep the unbeaten streak going. Down in sixth at this point, our season was teetering as Stade Rennais were the surprise team to challenge PSG.
You guessed it, then there was a draw at home to Bastia. Radamel Falcao's finishing was poor again, and the visitors limited our shots from decent positions. It was a tricky one to take given Falcao's concerning form and set us back yet further.
With eight changes to the XI was named for my next match, which was the final Europa group game and a complete dead rubber. It ended – yep, again – in a draw at home to Fenerbahce, but there were positives as Daley Sinkgraven was superb from the left flank.
The unbeaten streak is at 19 in all competitions. Players are finding some form, and dreams of a title surge are growing.
Then Bordeaux spoil it all. It's a smash and grab job, but they expose my high line defence to come out 3-1 victors. Falcao finds the net, though, which makes a nice change.
We bounce back well. A Coupe de la Ligue demolition of Marseille ends 0-0 because the finishing of my forwards was dismal again. Penalties saved us, and we're in the draw for the next round. A late Mbappe screamer nicks a deserved 1-0 win over Lyon to close the gap to second place to three points before Bernardo secures another 1-0 over Caen.
With confidence high, the French Cup creeps up on us and a matchup with Montpellier in the midst of the winter break. Danijel Subasic, who had been unhappy with my attempts to move him on in summer, had even calmed down, and we rode a wave of good form to smash them 3-0 even with a completely rotated XI.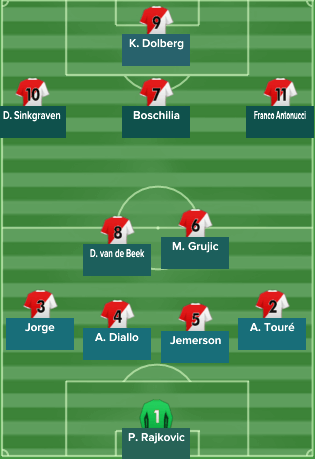 Our following match was a Coupe de la Ligue encounter that happened to be away at Montpellier. It did not go well. The same team was seen off 3-1, meaning there was no doubt about the stars returning for our Ligue 1 clash with Marseille three days later.
My Monaco boys seem to love hurting me, though. This time it was a horrible uppercut in added time. Having dominated Marseille for 90 minutes, a 1-1 scoreline even felt harsh. We had missed chances, Falcao had headed wide from close range, and it had all been frustrating. Morgan Sanson's last-gasp winner made the pain so much worse.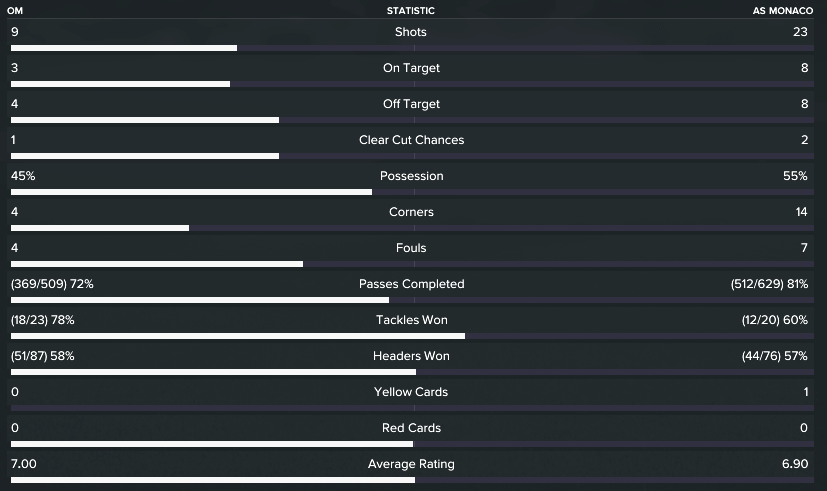 When that defeat was followed by two rapid counter-attacking goals from my Lorient nemeses to hand us our fourth league defeat, we were languishing in sixth and five points off second-placed Lyon.
With no funds in the January window, Subasic not attracting many suitors and Falcao misfiring, the season could be about to unravel dramatically. Oh, but at least we pulled ourselves out of FFP peril.
Is my job under threat? Will an upcoming trip to face PSG fix it all? Find out in Episode Five…
Feel free to mock me about my failings @SamRCox_.