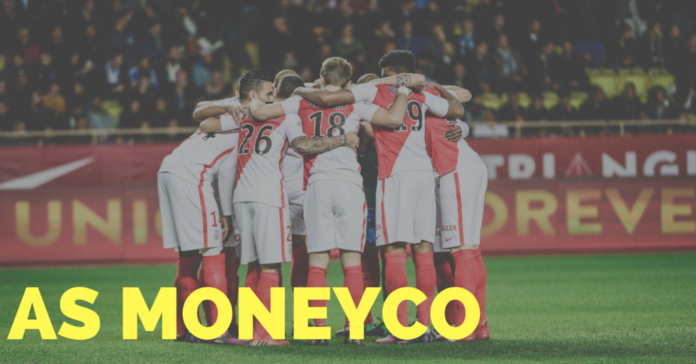 We're back for Episode Five in the depths of winter and with a firmly chilly air around my squad after a poor run of results.
With the build-up to the showdown with PSG underway, interest appeared for Valere Germain. The 26-year-old had started just three Ligue 1 matches and, with his ceiling clearly limited, was a player I was thinking of moving on anyway. Borussia Monchengladbach were keen, and were happy to increase their offer way beyond their initial £5 million plus add-ons. An eventual deal of £12 million rising to £14 million was a cracker.
That left £10 million to splash in the last week of the window. Kasper Dolberg was ready to fill in for Germain, and the Monaco loan army could do with a boost. Keep in mind that there would be no players signed over 25, too.
The 5-2-3 was back for the PSG match, though, which took priority ahead of any late wheeler-dealing. It was a classic as we picked holes in their defence on the break and Radamel Falcao pounced to take a 2-1 lead. The league leaders nicked a late equaliser, but I was more than happy to take a point given my position in the league.
Then I could get back to my relentless scouting. I scoured the world for young talents, and even found a couple of gems who could step into my squad next season.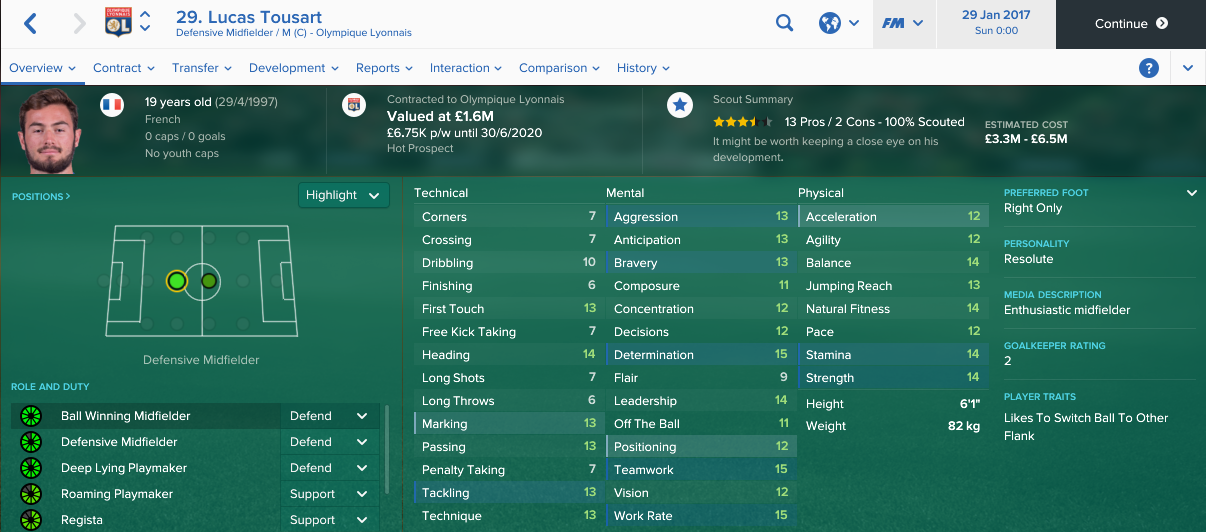 Having messed up negotiations for my primary target, Ezequiel Barco, a 17-year-old midfielder, my attentions were turned elsewhere. Defensive midfielder Lucas Tousart arrived for a couple of million and Carlos Castro was signed for £3.5 million and loaned back.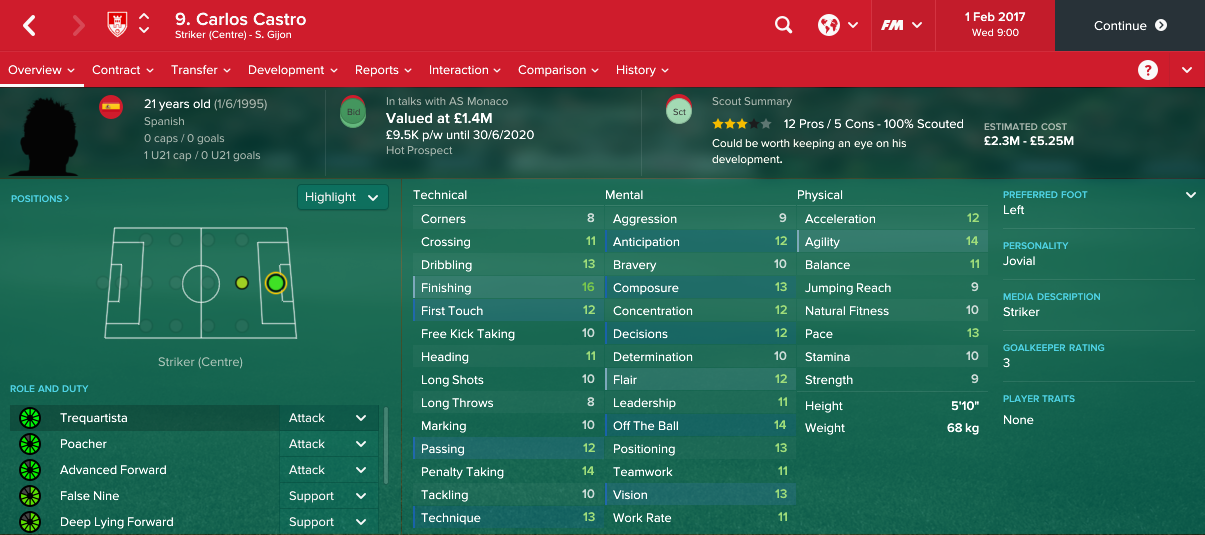 Castro's finishing lured me in with the vague hope he can become a lethal poacher. Maxence Lacroix was picked up for £500k and is one of the best 16-year-old centre-backs around.
Deadline Day was fun, anyway. Then it's back to the serious stuff.
As I sit in 6th, four points off a Champions League spot, I face two fixtures to determine my season and probably my job. First up is Nice, who are fifth, which is followed three days later by Montpellier, who were fourth before I played my bitter rivals.
A battle with Nice ends in a pretty fair 1-1. Not great given my deficit, but it keeps me in the race. Dominance of Montpellier ends in a cruel way, though. Having watched Kasper Dolberg and Falcao miss countless chances once again, a Montpellier cross field pass in the middle of my half randomly deflects to feed through to Nilmar, who smashes home from an angle. It's another late winner conceded, it's another heavy blow to my Champions League hopes.
Hosting FC Metz next up was a beautiful relief. The 18th-placed side were the sort of team who had frustrated me throughout the season, but an emphatic 5-0 at least got the players – and me – believing we could launch a charge towards the top three. Opting to be far more attacking from the off certainly worked out.