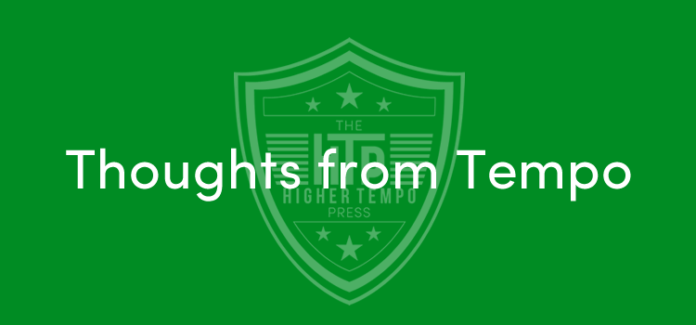 Given the large volume of active and notoriously dedicated devotees, it might sound strange that Football Manager has never become an online multiplayer behemoth in the vein of a WarCraft or a CounterStrike. The structure of the game couldn't lend itself more perfectly to an online platform, and as talk within the gaming industry hints at single player gaming becoming a thing of the past, SI could be forgiven for trying to capitalise on the opportunity.
However, the beauty of the series has always lain in its appeal to the purist, and luckily SI knows this. Whilst repeatedly smashing buttons on an Xbox controller against a stranger is a perfectly sociable way of spending a few hours, poring over a series of football spreadsheets can lack the dynamism of being 6-0'd by a foul-mouthed 12-year-old from America, and is perhaps a pastime best spent alone; how can you truly explore the full machinations of the game if you are dealing with other players too?
There can, however, be some notable exceptions. In any gaming environment – virtually or in real life – the competitive and social element of playing with friends is, well, fun. In this, Football Manager is no different. Indeed, the "Add New Manager" button has provided countless opportunities over the years to get others involved in my virtual footballing universes. Back in CM97/98, my dad's England outfit knocked my beloved Italy out of the 1998 World Cup, causing my nine-year-old self to initiate something of a minor tantrum; perhaps taking pity on me, my older sister even got involved. As an indirect result of these hours staring at the screen, she can – despite having no other knowledge of the game – talk with real authority about the AC Milan defence of the late 1990s, which is always an amusing party trick to behold.
Even as recently as FM14, a curious girlfriend – who was, like many others, no doubt bemused at the distribution of attention between her and the game – asked me to demonstrate how it worked. As I was meticulously constructing an assault on the Europa League qualifying spots with Connah's Quay at the time, I didn't want to upset the integrity of the save too much, and so her record of 4 points from a possible 9 with mid-table Aberystwyth was a moral compromise for everyone. Unfortunately, her subsequent retirement from the game evolved into her retirement from our relationship some weeks later, although the joke was on her, with victory in the Welsh Cup coming soon after against none other than the Seasiders.
Perhaps the finest moment in my pantheon of multiplayer memories came on CM4 however. Me and two friends (who, I should point out, hold otherwise unblemished attendance records) decided one fine summer's day to take leave of our school commitments, no doubt in the hope of discovering life-affirming adventure in the vein of Ferris Bueller. Instead, we found ourselves at home, loading up a three-way multiplayer in the Turkish league and each taking control of one of the three traditional Istanbul giants; the intention was to finish the season by the final school bell.
Unlike my other multiplayer opponents, Dan and Owain were expert players. Dan has put thousands of hours into the game, whilst Owain claims to have won the Europa League with a Gavin Rae-inspired Rayo Vallecano; as a result, some "technical discrepancies" soon began to emerge.
Anyone who has played a multiplayer save on the same machine, taking turns to sit in front of the screen, will be aware of how the process works. What may not be so familiar is returning to the screen following your colleague's turn to find that your best player has been sold for chicken feed to a club in another league, or, worse – to a rival. Indeed, as we rotated through the chair, the pre-season transfer window began to take a slightly strange direction.
Following Owain's "turn", Dan sat down to find Fenerbahce goal machine Tuncay Sanli mysteriously signing on a free transfer for Manchester United; his replacement – Jonny Dixon of Wycombe Wanderers U18s – had already been lined up in a sensational £9m swoop (a conveniently high price given this was the club's transfer budget and the player was worth £16,000) – foul play was immediately suspected. Across the Bosphorus however, Galatasaray were faring no better, as Barcelona's £17m bid for club legend Hakan Sukur was negotiated down to a bargain £800,000. By Galatasaray. Unfortunately, all this had transpired in the time it had taken me to leave the room and make a cup of tea, and with the season not yet even underway, I was under enormous pressure to allay the concerns of the notoriously volatile paying Turkish public.
We never even got to Christmas. Languishing in 10th place, I was the first to go, the fans never quite forgiving me for my clearly defunct haggling skills in Sukur's move abroad. Three draws on the bounce sealed my fate, despite the (intentional) addition of an up-and-coming English striker named Darren Bent (games played: 11, goals scored: 2).
Dan's Fenerbahce were the next to lose patience, with 4th place seemingly not enough to appease the club's fanatical support. 16-year-old Dixon was clearly struggling to make the jump from lower league youth football to one of the most fiercely demanding clubs in the world (who would have thought?) and the lack of goals he was bringing to the club meant the manager had to make way, despite Dan's repeated counter-claim that the youngster "had an attitude problem" and was "refusing to play" for him.
This left Owain's Besiktas, who were finding life in the Turkish top league surprisingly simple. With near maximum points from their games played (Owain had coincidentally been spending the longest amount of time in the hot seat), an investigation committee was set up during a reluctant toilet break. Immediately Dan and I discovered the extent of the foul play; Owain had become involved in FIFA corruption before it was even in vogue, with a quick glance at Besiktas's previous 5-1 win over Konyaspor revealing the club's third-choice goalkeeper starting in place of their top scorer; meanwhile, a 17-year-old winger had been tasked with manning the Konyaspor net. Enough was enough, and Owain had to go – despite his incredible start to the season his resignation was handed in for him, and with no-one else in the league seemingly willing to hire us, the save was over. "Bastards," was all he could muster upon his return from the toilet, with his finest Blatter-esque indignation. "You cheating bastards".
Clearly, harsh lessons have been learnt from the folly of multiplayer Football Manager. Whilst judging the integrity of a man by his behaviour in a shared football management simulation may seem excessive to some, it laid several firm ground rules in our friendship (as well as casting doubts over the legitimacy of Owain's Rayo Vallecano success). SI must clearly have felt the same – until the studio decide that a definitive online multiplayer platform should become a prominent feature of the franchise, skipping school and cheating your mates out of signing Rivaldo – or explaining to a confused girlfriend the lunacy of playing through the middle against a 5-man midfield – is the closest you will most likely come.