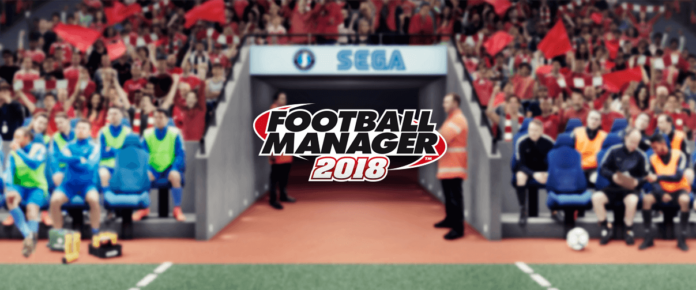 Another year is almost upon us and, whilst many will be thinking ahead to the festive season or the New Year, thousands around the globe care about only one thing- Football Manager 2018.
The wait is almost over and I, like many others, am preparing for my journey. However, I don't know what path to choose. Last year had many rollercoasters. First, before I started typing my journey, I made Southampton into a dominant European force. Then, my journey across Europe began.
Schalke was, in retrospect, a disaster but I got back on my feet with Leeds United, leading them to the Premier League before walking out on them to move to France, and Marseille. Borussia Monchengladbach was my club though. The Foals became a magnificent stallion, we won the Champions League and I was a hero. Paris Saint-Germain beckoned but, as real life got in the way, the challenge, unfortunately, was not finished.
This year I want to go back to my roots (and no, that doesn't mean taking charge of Luton Town). I feel I'm at my best on Football Manager with a long tenure at one club, so that's what I'll do to begin with. But where? I can't decide, hence me writing this piece, and the decision is down to you, faithful readers, please be kind.
I don't trust the public though and I don't want to be in charge of Boaty McBoatface FC, so I've whittled down some options. Varying difficulty, a variety of clubs, plenty to get stuck into. But which do we choose? That, my friends, is your call (pun-filled names not finalised).
Arsenal: Gunning For Glory
The Challenge: No Alexis, No Ozil, Transfer Record only every 3 years.
My club, the Arsenal, are in shambles. Make no mistake about it, there's a mess from top to bottom. And there's one man to steady the ship. No, he's not French. Yes, he may make ArsenalFanTV froth at the mouth. His name? Josh Challies.
Let's not bat around the bush, Alexis and Ozil (probably) won't be here next summer, so they're off the board. Do I sell ASAP? Wait till January? Let them leave on a free? That's up for debate- but I can't break my transfer record again until 2020, then 2023. Gulp.
Athletic Bilbao: Basque To Basics
The Challenge: Simply being Bilbao.
A shining light in an era that's dominated by finances, Athletic Bilbao continue to work with their ear to the ground. In the modern age of football, only having players from the Basque region seems impossible but Athletic continue to make it work.
Armed with a side full of young talent, including Inaki Williams, the challenge is to ensure any players sold leave for a premium price and that those coming through the doors are ready to make an impact. In this, my biggest challenge may well be replacing veteran Aritz Aduriz.
Marseille: Le Magnifique
The Challenge: Spark a new era of Ligue 1 dominance.
French football has been dominated by Paris Saint-Germain in the past few years and, in the early millennia, it was Lyon that were winning everything. It's time to break that system and by returning to Marseille, a side I had success with in FM17, I can lead that charge.
Armed with a decent amount of money following the recent takeover, Marseille are capable of fighting at the top and it will be down to me to make that happen. Keeping the snake (Dimitri Payet) in line may be a bit of an issue though.
Valencia: Bats Out Of Hell
The Challenge: Break La Liga's top-three, become the next big thing.
Spanish football is largely dominated by three clubs; Real Madrid, Barcelona and Atletico Madrid. Not too long ago, Valencia were one of the big boys but recent struggles, including a disastrous stint under Gary Neville, have seen the side slump.
This season, Valencia have looked much better and this challenge would see me trying to replicate the form that the Spaniards have shown thus far, then building forward to become the next big thing on the European stage.
Schalke: The Schalshank Redemption
The Challenge: Don't be sacked in your first season (this time).
I'll admit, Schalke last year was a disaster. The players never quite clicked with me and my signings were questionable. It worked at Leeds, Marseille, Gladbach and PSG though, so surely it was an exception?
It's time to find out. Back at Schalke, the aim will be to return the German side back to where they belong- in the Champions League and fighting for the Bundesliga title. It won't be easy but, with the right plan, it can work.
Sampdoria: Blucerchiati Brilliance
The Challenge: Lead the way for a new Italian job. Juventus who?
Italian football has been dominated by Juventus over the recent years but this year there seems to be a lot more competition, with Napoli, Roma, Inter Milan and AC Milan all having the ability to cause problems.
Little old Sampdoria though aren't one of those sides. Winning the Serie A just once, in 1991, the mid-90's were a period of success for the Blucerchiati. The challenge is to bring that back and go even further but, with the vast competition in Italy, it won't be easy.
Leeds United: Leeding The Way
The Challenge: Return to the glory days, make Yorkshire proud.
Garry Monk came close, Thomas Christiansen is doing well. Leeds are finally back on the map and could be returning to Premier League football in the new future- but can I, as I did in a short stint in FM17, do it first?
Aiming to secure promotion, become a stable Premier League side and then push into the European spots, Leeds will be the definition of a long-term role. They have the players and the youth ranks to make something special happen, so can I finally crack the nut?
RB Leipzig: Red Bull Revolution
The Challenge: Money makes you happy, doesn't it?
Germany's most hated club, a side that many feel is everything that's wrong with modern football. Armed with funds by Red Bull, RB Leipzig took the Bundesliga by storm last season to earn a debut in the Champions League.
Success hasn't come overnight but, with the funds they've spent, that's often overlooked. If I took this job, I'd be a sell out. I'd be part of the issue. I'd be a monster. I kind of like that.
Torino: Il Toro To The Top
The Challenge: Quieten down those pesky neighbours.
Poor old Torino. Seven times winners of the Serie A title, Torino were once the big thing in Italian football. Then, a club called Juventus came along and stole their thunder. They're now the little brother and are an afterthought.
That needs to change. With Andrea Belotti leading the line, Torino have a platform to build upon. Can I keep the key players? Can I utilise the youth ranks? Can I dethrone Juventus? It certainly won't be easy but it's an ideal challenge.
Lyon: The Kids Are Alright
The Challenge: No Lacazette, no problem. Right?
Back in FM16, Lyon were my team. Four-time consecutive Ligue 1 winners, winners of the Europa League, back-to-back Champions League titles. Lyon were back in the game and we did it in style.
Two-years later, the club is different. Alexandre Lacazette is gone, AS Monaco and Paris Saint-Germain have become the big boys in the league. Lyon, once the giants of France, are sleeping. Armed with a big stick, I'll aim to poke the beast back into the life and hope it doesn't bite my hand off.
Vote for your favourite below- this is the second stage on voting, to be conducted on social media. Four choices remain!
The final four options. Which team do I go with for my #FM18 challenge on @thehighertempo?

— Josh Challies (@Challies11) October 27, 2017