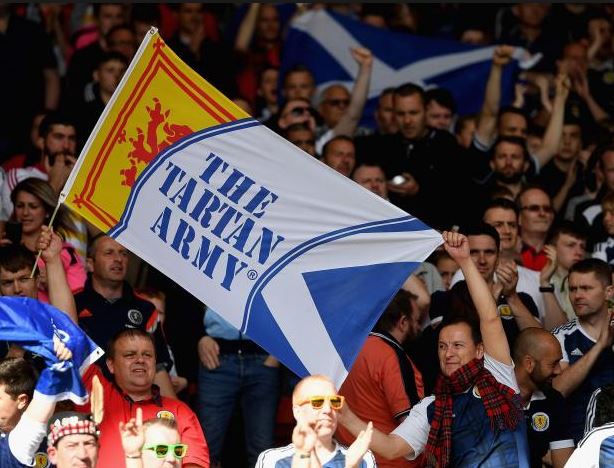 It's a pivotal day in my career as Scotland manager. These boys are like family to me, we've been through a lot together. But now, I need us to find a way of beating Spain at Hampden Park to avoid the dreaded playoffs. Here's a reminder of how the table looks:

We got beaten 3-0 in Spain but their goalkeeper got the perfect 10 rating. Maybe I'm holding on to that too much, or maybe we were genuinely unlucky. Mind you, converting chances is usually a problem of ours. We create so many and score relatively few. When it comes to naming the squad, this guy catches my eye:
He's in good form for Premier League Southampton and I'd rather secure him for the future whilst I have the chance. David Weir has twisted an ankle so he's replaced by Jackie McNamara, who is getting regular football again having moved to Premier League Manchester City.
It's my strongest team, unsurprisingly: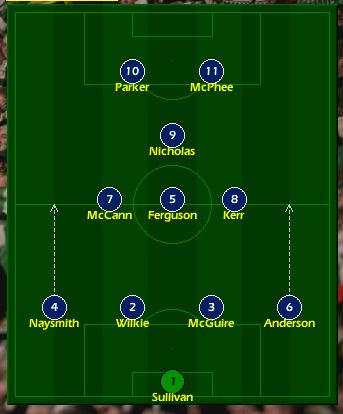 Parker has been banging them in for Celtic, he has 8 in 10 this season. McPhee still wants to move to a bigger club, Port Vale not big enough for a man of his talents apparently. Kerr is still on the periphery of the Roma team, but everybody knows how good he is. Centre half is an ongoing concern, and we could do with a goalkeeper coming through as Sullivan is 33.
Spain's side is better in every department…on paper.
This is Ivan Campo pre-Bolton too. We're going to need to be at our best.
So, the good news is we beat Molina THREE TIMES! The bad news is, we conceded four.
Pick the bones out of that. Morientes bullied our centre halves and scored a couple of headers. Kerr was magnificent, played the perfect 10 but couldn't drag us over the line. Naysmith's equaliser on half time looked like a turning point but then it unravelled.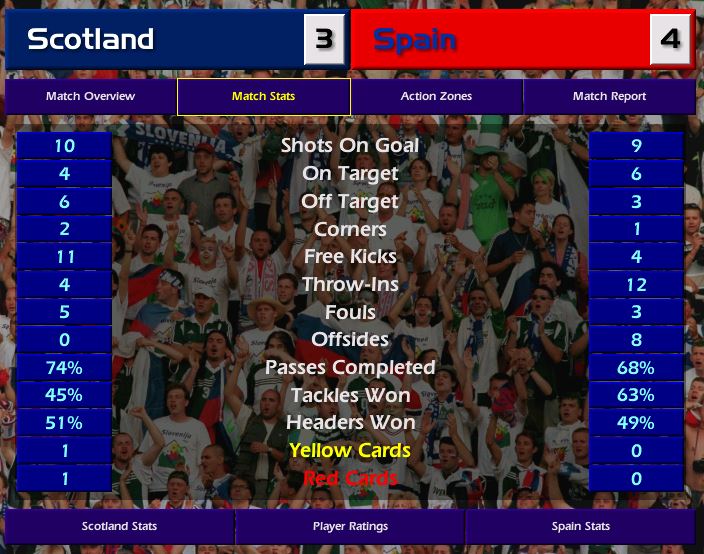 If the red card incident hadn't happened, then who knows. It's my first home defeat as Scotland manager but we made a really good go of it.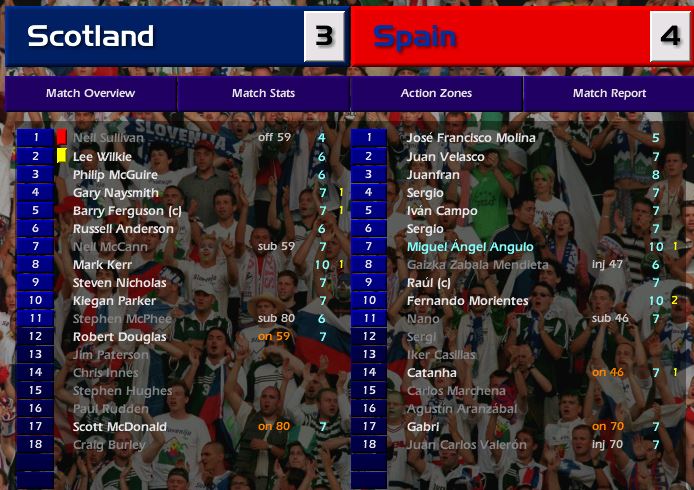 We end as the third best 2nd place team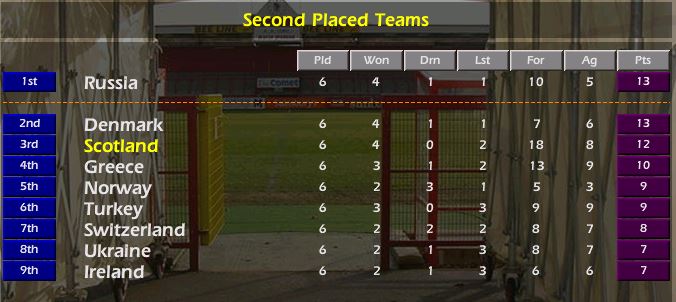 Which should mean a playoff match. Right? There's a dotted line and everything. But no! For some inexplicable reason, the top three are through automatically!

Definitely not in the playoffs!

We'd have beaten all of them…even if our recently friendly with Switzerland suggests otherwise.
Planning can begin for Euro 2004. Oh my.