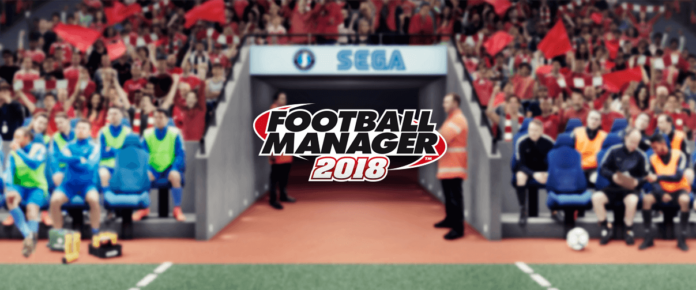 "Choose life. Choose a job. Choose a career. Choose a family. Choose a fucking big television, Choose washing machines, cars, compact disc players, and electrical tin can openers. Choose good health, low cholesterol and dental insurance…

…but why would I want to do a thing like that? I chose not to choose life: I chose something else. And the reasons? There are no reasons. Who needs reasons when you've got heroin Football Manager?"
In the new series of posts before Football Manager 2018, there will be plenty of interesting posts on The Tempo. I'm glad I have a chance to be on the of the lucky writers for this great site and there are my "11 things to do before you play a match in FM18."
The part from Trainspotting at the beginning is not a randomly chosen because you have to choose what to do, how to do or with who to do when you start a new save in Football Manager.
NOTE: I'm sure main points below are able to apply also in the previous game(s) if the feature is in the game. 
Starting point. Before we begin with the specific things to do we have to set when our save will start. As you probably know we can choose the date – early pre-season, the start of the preseason or start of the competition. Our date will be early pre-season to have enough time to set everything before the new season will start.
1. Your way
Maybe it's stupid for some of you to start with this point but I believe it's important to tell yourself what do you want from the save.
Of course, you can take a Manchester United seat so the aims of the save will be very easy – to win everything with worldwide stars. But I think this is probably the most common reason why people lost the interest in the save and they start a new save every month or even faster.
But if you want to stay with one club for more than 3+ seasons I'm sure you have to have some plan. Youth development? Moneyball? Journeyman? …
You can change the way during the save but to have some plan is very important in my eyes and it's connected with other points below like transfers, the continuing improvement of the club facilities or club development in overall.
---
2. Graphic add-ons, subscription, social feed, screen flow, screen views…
I'm sure most of us like to play FM with real logos, kits, facepacks etc. I like to have these things prepared before I start the save itself. There is also a lot of time to find the right add-ons before the game is released and you can, of course, use same add-ons as in the previous years in terms of faces or kits and logos.
Same as you can set staff responsibilities (more below) you can set up what news you want in your mailbox or what you want to see in social feed or at news screen (you can also turn this screen off in preferences).
I also used Screen Flow in FM17 as I added there youth tournaments and competitions so every time these competitions were played I was able to see player stats and scout players from around the world.
I also like to manage screen views like squad, tactics or fixture screens to have my favourite information here. It takes some time but it's better to sort it out at the beginning.
---
3. Analyse your squad(s)
It's different if I start a new save with club I knew before and if I start a save with a club I didn't know before. For my saves is very common I try to find most of the available information about the club to be closer to the club I selected.
The first way – if I know the club it's very easy as I know which players I want to keep in the squads, where we have the weakest & strongest players and I know about the most promising young players.
Five things I do before every pre-season
That was an example of my Reading save in FM17. If you don't know too much about your selected club as you, for example, started a journeyman save or in some obscure lower league, you have to try to know everyone. I think it's one of the most exciting parts of the game – to identify what's good and what's bad.
It's not only about the First Team squad, you should analyse also your youth teams or B team as there could be some promising youngsters so you can promote them, develop them and you can save some money because you don't need to buy new players.
You can use Team Report screen to know overall Strengths & Weaknesses or take a look on Squad Depth and also you can compare your team with other clubs from your competition.
---
4. Choose formation and style of play
This point could be the first one if you know the team already but I think you should choose your style and formation after you will know your squad and player roles. You can, of course, play narrow tactic even if you have more wide players but you have to count it will take more time before your players will be able to perform at the level you want because they will have to learn how to play in new positions.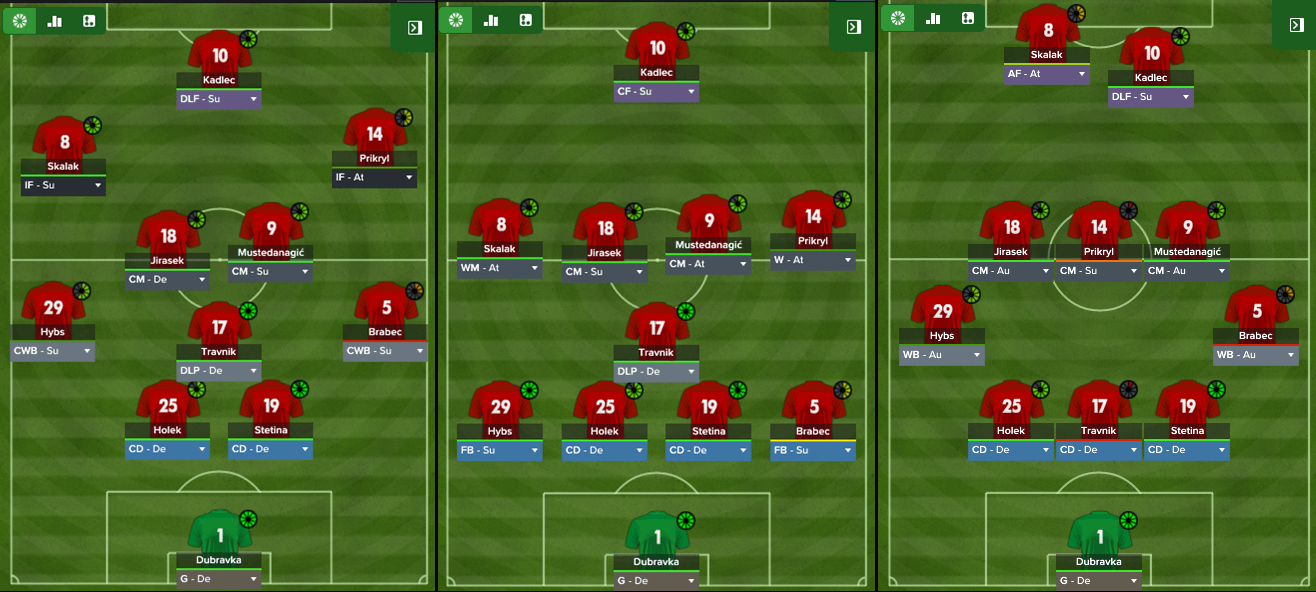 ---
5. Set up training regime
I'm sure all of us have own way how to train players. Some of us use average intensity for a whole season. Some others are pedants and want high-intensity fitness training during the pre-season.
From my experience, I use Match Tactics and Defending/Attacking Set Pieces as a match preparation focus. I like the hard pre-season in real life so I always set the fitness training with high intensity for the first 7-10 days of the pre-season before the team will get some playing time. During the season I use average intensity level and balanced regime. Maybe if I would play in a lower league with only one match per week I would increase the intensity.
And you should also review if your coaches cover the right training area.
---
6. Transfers/loans In & Out
Back to the first point. We already analysed the squads and we know which players we want in the squad. We know who is not good enough (maybe also with an unnecessarily high wage) and we know which young players have enough ability to perform for our team and for which of them should be the loan better.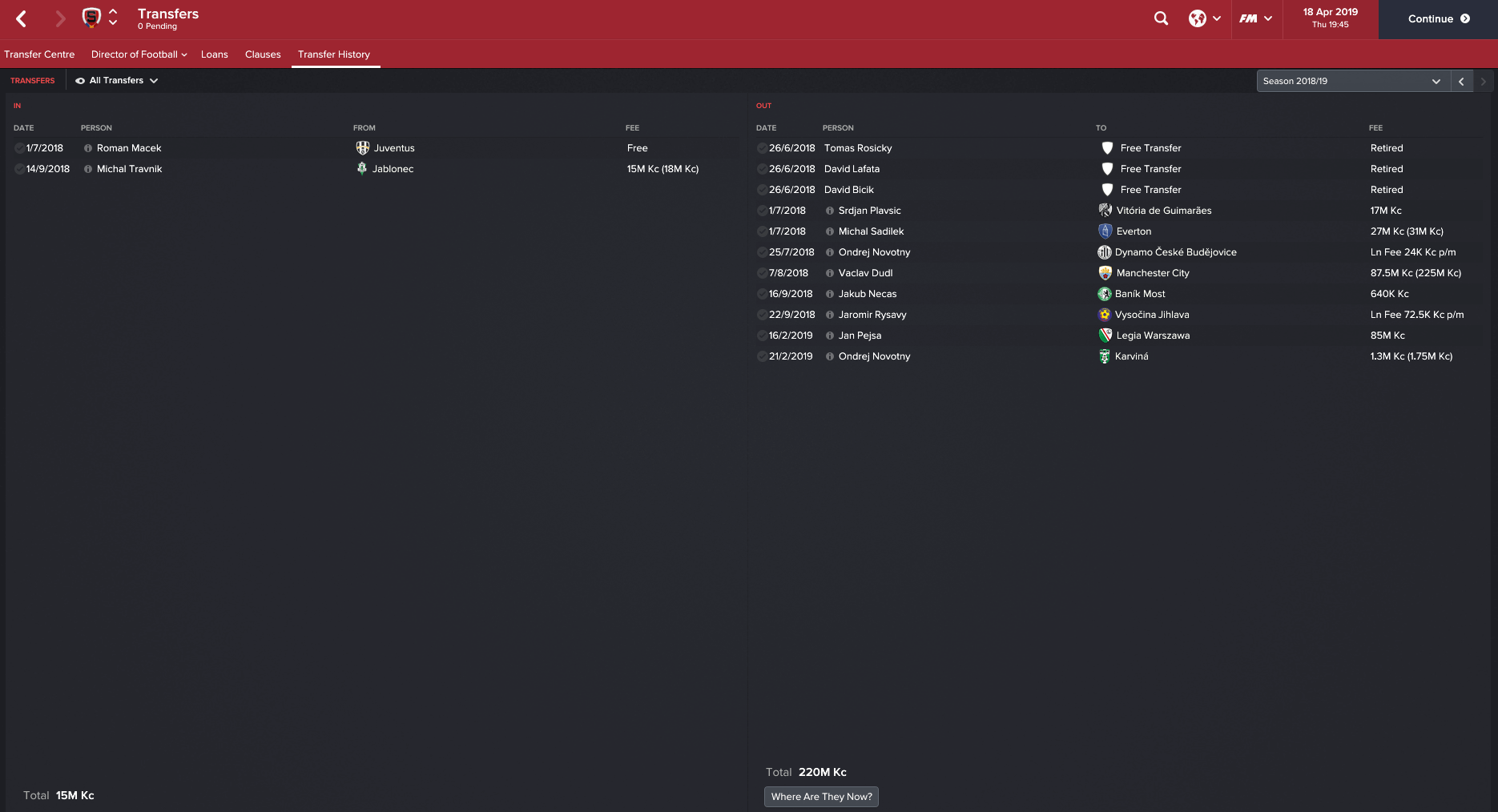 ---
7. Finances
This part of the game is connected also with the transfers and loans I wrote above. You can have a huge budget for wages and transfers and you don't have to deal with tight finances.
If I take a look back to the start of my FM17 save with Reading, I had many good players which I would keep in better conditions but wage budget was tight so I decided to sell many of them and play with youngsters.
As I wrote at the start about "the way" the form how you will act financially depends on it.
---
8. Analyse your staff
Same as you are able to buy/sell or loan players you are able to hire/sack staff members. It's good when your Head Of Youth Development, Assistant Manager or youth coaches have the same preferred formation and it's good for youth development if they have the right personality.
I don't hire coaches and other staff members just only because they have good attributes. As I wrote in some articles before, don't be lazy with your management and be strict about what you want. And also try to fill every free position to have covered your staff places well.

---
9. Staff responsibilities
We also have the option to choose what we will do. We can do everything by ourselves, from transfers, managing friendly matches to press conferences or contracts renewals and more.
But you can choose that your U19s manager will set the general/match/individual training regime for youth players, you can choose your assistant will handle press conferences and tunnel interviews and more.
It's only up to you if you want to make everything by yourselves or you will use your staff members to your advantage and they will help you with some things. Especially when it could save your time in some ways.
You can also set which staff member will send you the Backroom Advice about tactics, training, development or transfers and contracts but I, for example, don't use tactical, transfers, contracts and development advice.
---
10. Set pieces
It's obvious I'm nothing more than an idiot addicted to set pieces. In real life but also in Football Manager. Every FM I try to create something new despite it's not so easy due to limited options in set piece creator.
The Set Pieces: 3 rules to make the most of the hidden weapon of Football Manager
But as I wrote in the post earlier I think set pieces could help to your team if you struggle with results or you try some new tactic.
Just try to create some simple corner kick, free kick and throw-in routine and try to analyse them after a couple of matches. But I fully recommend not to play without set pieces like "Why I always concede a goal from corners? Ah, I forgot to set up my defending corner kick routine and no my players defend near post."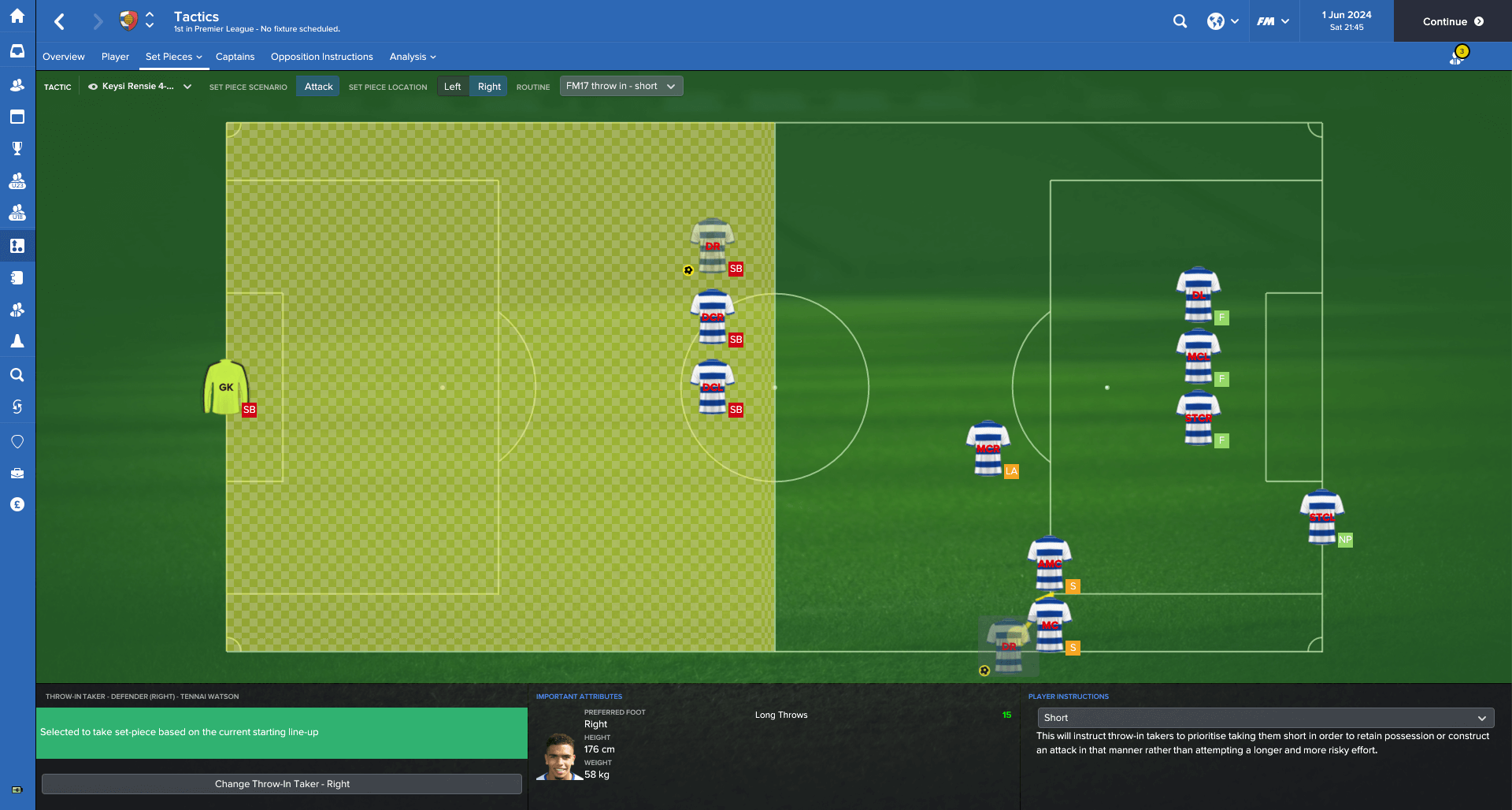 ---
11. Friendlies
The last thing from the list. Friendlies. You can play with smaller reputable clubs, score a lot of goals and increase your squad morale or you can play with more reputable clubs and earn some money.
There is no "you have to do this or this" advice from me. I think it's about experimenting with the friendly schedule. The most important thing for me is enough playing time for my players to be match fit and it doesn't matter if it's against big or smaller clubs. Only when I play the save with team from the lower league I try to arrange tournaments with teams from higher division to earn money.
Once you have friendlies arranged and the match day is here, select your starting XI and substitutes and you can click "Play game"…