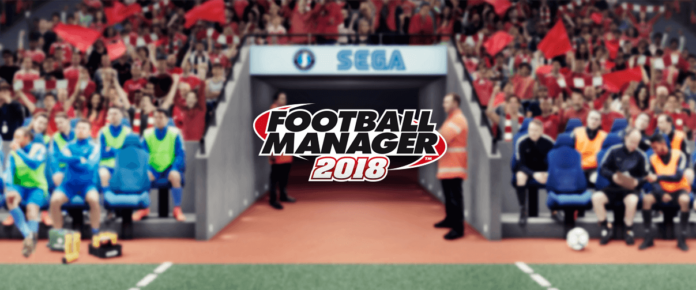 Did you see the frost this morning? A little condensation on your window? Mist across the motorway on the drive into work? The clocks go back all too soon. X Factor has started and suddenly we're into single figures for weeks until Christmas.
Before you know it November 10th will be upon us and Football Manager 2018 will bolt onto your laptop or computer like a champion racehorse out the traps.
Across The Higher Tempo Press we've been looking at an '11' theme, you'll have seen a few articles drop onto the site and this is no different. Today, we're looking at the teams who will provide a stern challenge, testing your Football Manager abilities to the max or for whom relegation could be on the cards.
11 Teams Who Will Struggle In Football Manager 2018
In real life it's a little easier to predict who might struggle but Football Manager is a little different, especially at this stage with the season still in its embryonic stage. I feel somewhat like a weatherman who gets the pass over from his news counterpart thinking; "Oh yeah, go ahead and report the past… now for predicting the future."
Newcastle United
Let's start in the Best League In The World™ and head straight to the North East, coincidentally where we hear that so many footballers refuse to locate. Following their title winning season from the Championship 2016/17, a real lack of investment and recruitment in key positions is holding Newcastle back. Ayoze Pérez, Mitrovic, Joselu and Dwight Gayle don't scream Premier League forward line and the stats in FM18 will replicate that. Johan Cruyff had a theory that you can win the league with a team that scores 80 goals and there's no problem if they score 50 against you. You can also win the league with 50 goals, if you only let in 20. For the first option you need a goalscorer and for the second a strong defence. The same principle applies to relegation and Newcastle have neither.
There is, of course, the elephant in the room we are yet to consider. If you are taking over at St James' Park then you are replacing the best asset they have, that being former Liverpool, Chelsea, Inter Milan and Real Madrid manager Rafa Benítez. Are you brave enough?
Gillingham
Remaining in England, this is one for the lower league save fans. Gillingham are stationed in League One amongst the likes of Bury, Fleetwood Town and Rochdale (teams outside the North West do exist, or so I'm told). In 2016/17 they ended the campaign down in 20th, just one point clear of Port Vale in the final relegation place. It's not so much for that reason why they'll struggle, that's more based on the departure of their two top goalscorers. Midfielder Josh Wright contributed 13 goals but had his contract terminated during the summer and promptly signed for Southend United while striker Cody McDonald joined League One side AFC Wimbledon on a free transfer after scoring 10 goals. Can former Yeovil Town man Tom Eaves fill the void?
Bolton Wanderers
Back up one level into the Championship we find Bolton Wanderers, who as I type this, have now come out of their transfer embargo – wonderful news for Lilywhites fans. The problem for Bolton and the prospects of manager Phil Parkinson in the new campaign is that their team is practically the same one which went down to League One in the first place. Of course the embargo contributed to this but any team featuring David Wheater, Darren Pratley and Gary Madine in the spine of their team isn't going to trouble the play-off positions come the end of a torturous Championship season and is more likely to be scrambling to avoid the dreaded drop back from whence they came.
Monaco
Our first trip to a foreign land may be seen as controversial by some, the explanation for this one comes from player turnover. We've seen in England the sales of Southampton's best players for several seasons (the majority to a certain club on one side of Stanley Park) and expected the bottom to drop out, which is the reason I suspect they dug their heels in over Virgil Van Dijk. Eventually their luck will run out and having had such a wonderful campaign, I expect Monaco's FM18 team will be rocked by the departures of several star names. I won't go as far as to christen the French equivalent of Leicester City but I do see them only bagging a Europa League place as the new players bed in.
Amiens
Staying in France we have one of the promoted sides to Ligue 1. Amiens were promoted on the final day of the 2016/17 Ligue 2 in dramatic circumstances, having threatened to drop out of the promotion spots it took a last-gasp winner against Reims to earn them promotion to the top table of French football. With the other two promoted clubs (Strasbourg and Troyes) having experience in Ligue 1, I predict Amiens to spend a season rubbing shoulders with the big boys before sadly returning back down but having made many friends on the journey. In FM18, their squad will lack quality and won't be strong enough to sustain their status in Ligue 1.
Roma
Roma are not a bad side, let's just make that plain and clear before knives are brandished. Neither have they done bad business over the summer after selling several players for much inflated fees, they have even found decent replacements. For Roma the concern relates to everybody else around them. Juventus will continue to be strong, AC Milan have signed practically a new squad of talented individuals, Inter Milan have recruited well and more importantly kept hold of their best players (Candreva among them), Lazio are generally expected to push for the top four with Simone Inzaghi encouraging defending aggressively in the second line of defence centrally and hitting back through counter-attack, while Napoli will not be far short of the Champion's League places. All that means is that Serie A may just be the most competitive league in Europe and Roma could be the odd team out.
RB Leipzig
Germany's least popular club live the credo; "No one likes us, we don't care." It's not the motto to blame for why they will struggle in Football Manager 2018 but because of their success a season ago. Finishing second to Bayern in the Bundesliga and qualifying for the Champion's League earned plaudits but did also create the possibility of a difficult second album. The pressure of competing in Europe's premier competition, rotation being necessary to keep everybody fresh and the back ups are unconvincing. If you are planning on taking over at RBL in FM18, my suggestion would be transfers well and truly turned on.
Granada
Coming around the wicket as it were, a Spanish side I anticipate struggling is Granada in the second division – Segunda División. Granada were relegation from La Liga in 2016/17 with just 20 points, only 2 shy of Osasuna above them but a full 15 away from Leganés in 17th. They did not pick up a win in their last 13 league games as they were cut adrift. The negative feeling will permutate around the club and while I do readily acknowledge that Football Manager sits outside the emotional affect suffered in moments such as relegation and a really poor season, I see Granada tumbling down the league into a consecutive relegation.
Melbourne City
City are unquestionably weaker this season following the retirement of Thomas Sorensen. The three-man triangle (not necessarily a positional triangle before anybody cuts me down) of Bruno Fornaroli, Tim Cahill and Luke Brattan are as good as any other in the league but aside from those three there's nothing worth mentioning behind them. They will concede and concede in large numbers. Coincidentally I anticipate their city rivals, Melbourne Victory, to be one of the stronger Aussie sides.
Minnesota United
Major League Soccer is a tough row to hoe. Even experts in the MLS shy away from making grand predictions on the basis that it hardly ever goes as expected, not since DC United blew everybody out of the water in the early years. It makes sense that the two new franchises who will be available in FM18 from the start will be the weaker teams as they look to gain footing against the establishment. Of the two, Minnesota United stand out to me as the whipping boys. Without relegation to worry about, they could use this season to bed in before making a challenge a season later, but initially they will struggle.
Scotland
When you take over in FM18 there will be immediate pressure on the Scotland, which just feels churlish especially as Thomas Roode here on Tempo is suggesting they will be one of his 11 international teams to manage. If my maths and online research passes mustard, Scotland will begin the game in fourth place in Group F of World Cup qualification, 4 points behind Slovakia in second and 6 behind leaders England. Their games are tough. Assuming FM18 sticks to the schedule as it is in real life, first they play Lithuania away – not an easy task – then a match against Malta at Hampden Park but crucially any points gained against the Maltese won't add to their total should they come second in the group as points accrued against the bottom side are prohibited from the second place reckoning. Scotland's last two games are up against the two teams between them and England, Slovakia at home and finally Slovenia away in Ljubljana.
Kieran Tierney is clearly the best left-back in Scotland by miles, Leigh Griffiths has a habit of finding the back of the net with alarming regularity, Craig Gordon is vastly experienced, any combination of James Morrison, Matt Ritchie, Matt Phillips and Robert Snodgrass is solid… the chance is there to qualify but this team have to get the job done against decent opposition. Can they? I guess we'll all find that out come November when our Scottish brethren doth their tartan hats and take over at Hampden.
There you have it, my suggestions as to which teams will struggle in Football Manager 2018. Agree? Disagree? Get in touch and tell me how wrong I am, who have I missed? I'm @CharlieTangoFM on twitter, taking the briefest of breaks from the Rivalità Tra Fratelli save before Monday's episode arrives @TheHigherTempo.
The teams listed above could provide some of the sternest challenges in FM18. After all, there is no gain without struggle.