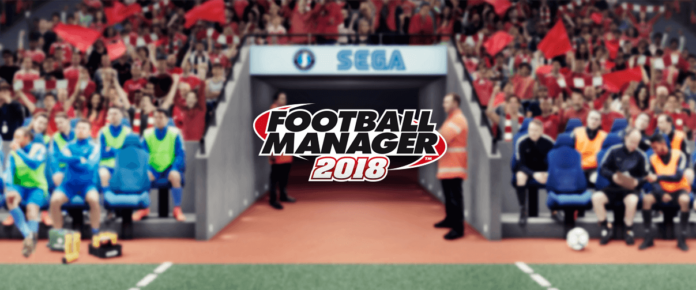 International management has always been a bit underrated in the FM series. Many see it as too boring to really offer them a challenge. However, there are a lot of fun challenges to be had in the international arena. In this post I'll name 11 of the most exciting challenges, in my opinion, hopefully enough to get you excited enough to start your own international management career when FM18 is released.
1. Scotland
With Ireland, Northern Ireland and Wales adding some colour to an otherwise drab Euro 2016, there was one nation painfully absent – Scotland. The Scots have been waiting nine years for their next participation in a World Cup or Euro. However, with exciting talents like Kieran Tierney, Callum Paterson, and Oliver Burke breaking through it is up to you to show you are just as much a delight at an international tournament as the (Northern) Irish.
2. The Netherlands
From being in the semifinals at the 2014 World Cup to nr. 38 on the FIFA ranking, it is clear all is not well in the country that gave us totaalvoetbal. How long can you rely on veterans like Robin van Persie, Wesley Sneijder and Arjen Robben to guide the way forward? Leading The Netherlands to renewed glory is very much a rebuilding job and you'll need to find the raw talent necessary to replace the ageing stalwarts.
3. Argentina
Messi, Dybala, Icardi, Agüero, Di María, Higuaín… Finding a way to effectively combine all this talent into one solid tactic is the key to leading Argentina to international success. As manager, you have the players to absolutely dominate the international scene for years, but this also heaps a lot of pressure on you to perform. Now that their own World Cup qualifying tournament is rocky, to say the least, you have the chance to make the Argentinians forget all about Diego Maradona and forge your own legacy.
4. Venezuela
Traditionally the whipping boy of the South American qualifying region. But change is on the way if Venezuela can find the right manager to be a guide for the emerging talent. And that manager could be you. It is not an easy challenge, but qualification for a major tournament could be within reach if you are able to get the most out of a core consisting of Roberto Rosales, Andrés Ponce, Tomás Rincón, Salomón Rondón and any talent you are able to find yourself.
5. Cameroon
Winning the 2017 Africa Cup of Nations might just be a catalyst for renewed Cameroonian success. The nation that only missed one World Cup between 1990 and 2014 is aching for a repeat of the Roger Milla inspired success of 1990, when The Indomitable Lions reached the quarterfinals. There has not been an African world champion before and you could become the hero of an entire continent if you manage to do so. Especially since there is no Eto'o to put the team against you.
6. Ivory Coast
The Elephants are an African superteam if there ever was any. Even with the retirement of Didier Drogba, Yaya and Kolo Touré, you still have a very talented squad available to you. Talent like Serge Aurier, Eric Bailly, Franck Kessié, Wilfried Zaha and many others are waiting for you to make them immortal as the first African World champions ever. And if you aren't able to pull it off with this generation, you always can rely on the famed youth academy of ASEC Mimosas to provide new potential superstars.
7. China
China is rapidly turning into the focal point of international football. Is it not because of the Chinese clubs buying famous players, then it is because of Chinese companies buying European clubs. Before they can truly be considered a big football country, its national football team needs to do better. This could be your job. As manager of the Chinese national squad, you won't have Brazilian superstars at your disposal but will have to rely on local talent like Werder Bremen striker Zhang Yuning or wonderkid Shan Huanhuan. Can you guide China to their first World Cup participation since 2002?
8. United States
The Americans have quietly become better with each passing year. Surviving the group stage five times in the last seven World Cups means they need just a little nudge to make it all the way. With more and more American players crossing the large pond to Europe, your national pool will increase steadily. Which is good news, because your core of players (Clint Dempsey, Michael Bradley etc.) are entering the autumn of their careers and need to be replaced by new talent. As manager, it will be your job to oversee this transition and make America great.
9. Brazil
As the Brazilian manager, it is your job to wash away the nasty taste left behind by the 2014 World Cup, when the Seleção was humiliated 7-1 by the Germans. Luckily, you'll have one of the most talented squads of players ever assembled at your disposal. A forward line consisting of Neymar, Gabriel Jesus and Philippe Coutinho is enough to put any FM player in a state of permanent arousal. Qualification shouldn't be a problem, but can you samba your way through the World Cup, dazzling audiences like the Brazilians did in 1970?
10. New Zealand
With Australia moving to Asia, the biggest rivals you'll have as manager of the All Whites are called New Caledonia and Fiji. But defeating the number five of South America will require something unique, something like a magic ring (or a solid tactic)! Could Chris Wood become your Frodo? Has Ryan Thomas the same aim as Legolas? Can you become their Gandalf? Will the The Lord of the Rings jokes ever stop? Well, that depends if you can take the All Whites to Russia and give the country fame for something other than rugby and a 16 year old movie trilogy. Otherwise, the jokes will continue.
11. <Insert your favourite minnow nation here>
Everyone loves a National League to Premier League story. Taking Hartlepool United to the upper tier of English football is something you'll brag about to your mates in the pub for years. But your bragging days are over when one of your friends takes Nepal to World Cup glory. So why don't you preempt this turn of events by doing it first? There are plenty of minnow nations out there waiting for success and you could be the manager to deliver it. And who knows? Maybe you'll get a statue and the national stadium renamed in your honour just for qualifying for a major tournament.
As you can see, there are plenty of challenges to be had with international management. Hopefully I've given you enough inspiration to try one. Can you think of any better? Post in the comments below.