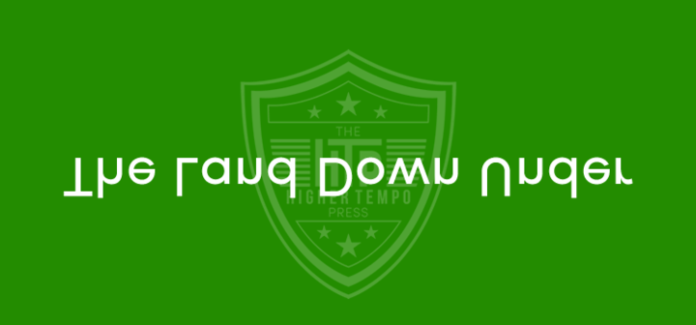 GOSFORD, NSW – The Central Coast Mariners board of directors has announced today that their head coach, American manager Damon McKnight, has resigned from the club after five years on the job, breaking a recently signed contract to stay on with the club.
Mr. McKnight will long be remembered at the Central Coast Stadium, and he leaves behind a legacy that will be hard to match by any oncoming managers.
McKnight took up his post on July 1, 2016, and the club has seen an unexpected string of successes under the young manager's tenure. Domestically, the club has finished at the top of the regular season table every year since he started, and he's won the Grand Final three times while featuring in the other two.
Continentally, during the club's first season in the Asian Champions League since he took over, McKnight's Mariners team made it to the semi-final before being eliminated. The following season, the club made it to the quarter-finals before being knocked out. In their third Champions League outing, the team saw it through to the end and finally lifted the trophy as the second club in Australian history to win the AFC Champions League. The club then also went on to win the Club World Cup in their competition debut, defeating Major League Soccer team Minnesota United, Ligue 1 Paris-Saint Germain, and finalists Clube Atletico Minero.
McKnight has an eye for youngsters, and his squad has one of the lowest average ages in the A-League. Behind the scenes, McKnight was a hands-on manager who worked closely with the youth staff, and he was instrumental in bringing forward youngsters like Ozcan Gunes (now with FC Porto), Liam Rose (now with Ajax), and Ivica Buric, all of whom are now experienced regular members of the international team, which McKnight simultaneously managed during his tenure.
McKnight was unable to be reached for comment at the time of writing and was reported to be traveling to the United States. McKnight is well-known as a supporter of his hometown team FC Dallas, and it's speculated that he's interested in a vacancy either at that club or with the Canadian MLS team, Vancouver Whitecaps.
McKnight is still in charge of the Australia national team, a post he took in 2019, though there are rumors in the Australia camp that he may be departing next year after the 2022 World Cup.
Career Achievements:
Regular Season Winner: 2017, 2018, 2019, 2020, 2021
Grand Final Winner: 2017, 2020, 2021
AFC Champions League: 2020
Club World Cup 2020