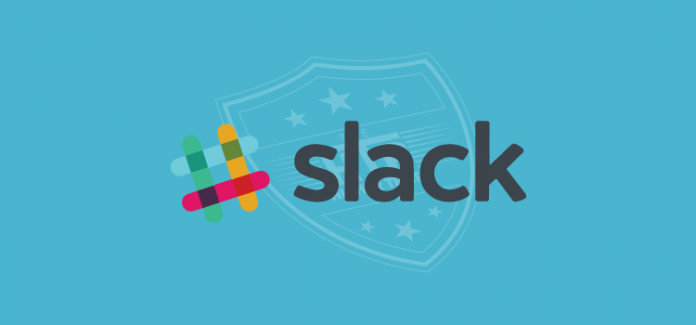 They say the best things come in threes, and here we are in the third season of the Slack FC save. When we left you last time, nearly all of the lads had made their first move away from the club, whilst those that remained behind helped Slack reach the Football League in their second season ever!
Now the lads are approaching 18 and 19 years of age, and starting to make big improvements in their game. Have any of them made another move, or perhaps earned some silverware? Let's have a look, shall we?
Goalkeepers
Ben Smith (@ZeGermanFM)

Ze German lad Smith is off on his travels around Germany after a decent first season with Bayern II. Before Hamburg came knocking, Smith made 16 appearances for the Bayern second team conceding only 18 goals. With injuries to Adler and Schwolow hindering progress, Hamburg opted to take Smith on loan. Finally playing some top flight football, Smith made 17 appearances conceding 26 as Hamburg finished mid table. Not a bad first half of a season at all.
DrPoods (@drpoods)
You can't fault Poods' loyalty to Heskey and co, despite the incidents that happened in the first season. But yet, here he is, still at Slack, comfortably first choice for the team. Poods conceded 61 goals in 42 league appearances and has yet to sign a professional contract at 19 years old. Make no mistake, Poods might be the most loyal player of the entire bunch, but it might cost him dearly with his development.
You gotta move Poods – you're too good for Slack!
Defenders
Chris Eadie (@eadster)

You're gonna see this as a theme going through the update, but Eadie has been loaned out to Wolves for the season! Finishing a respectable 10th in the Championship, Eadie made 29 appearances for Wolves making 3 assists from full back. Eadie has also managed to hold down a place in the Northern Ireland side with 10 caps to his name already. Pat Jennings is the record holder with 119 – will Eadie break this in the future?
Lawrence Davey (@97ldave)
West Brom have not had a good season this year. Finishing 18th in the Premier League, the Baggies have been relegated for the first time since 2008/09. I'm not saying Davey is at fault for this (…maybe a little), but our young centre back made 7 starts and 9 sub appearances this year, picking up a man of the match award in the process. A year in the Championship should do no harm for Davey, whom looks to also be developing in to a cracking full back as well.
Daniel Gear (@dgear86)

Whilst Dan Gear is still technically a West Brom player, he spent the season at Pride Park with Derby County. The Rams were also relegated from the Premier League as they limped home 19th. Gear made 12 appearances for Derby this year with very little else to mention in a season to forget.
Top class football is proving a baptism of fire for some our lads!
Samo (@FM_Samo)

That big money move came through in the end for the ever popular Samo. Man Utd stumped up £3.6m to bring the wee Scot to Old Trafford, in a move that was said to make Samo cry with joy upon arriving at the stadium. Still yet to make an appearance for the Red Devils, Samo has spent the season on loan at Middlesbrough. He only made 1 appearance for Boro, proving that loans do not always work out.
Maybe some hard work at Carrington is in store for Samo.
kinna (@thenameiskinna)
Whilst the authorities continue to question Kinna's origins, the big Croat is trying to stamp his authority on English football. After a big move to Southampton last season, Fulham took the defender to Craven Cottage for a year in the Championship. Kinna made 8 appearances this season with 1 man of the match award. With 22 U21 caps to his name, surely a full senior call up to the Croatia squad is coming soon.
barnet (@barnet)
Swindling his way from Swansea to Swindon for a year, barnet is one of the few that have played their football this year outside of the Championship. Swindon are currently in League 1 but didn't set the world alight as they came 11th. However barnet did manage to make 19 appearances for The Robins, scoring once. He will be hoping to make the Swansea squad next season, although the Swans are now in the Championship.
Cosmo (@blackcaesara5)

There seems to be a Slack contingent building at West Brom – which is not good considering they got relegated this year! Cosmo joined his fellow Slack alumni Davey and Gear at the Hawthorns and picked up the number 2 shirt in the process. The Baggies signed Cosmo from Hearts for £3m which looks like an absolute bargain. Easily the first choice right back for his club, Cosmo made 34 Premier League appearances along with 14 Europa League starts. Despite being a poor season for the club, Cosmo looks like he's established himself on the world stage with 12 caps for Scotland.
Marc Bowen (@marcbowen17)

Bowen is still at Selhurst Park, and hasn't made a breakthrough in to the first team yet. He possesses all of the attributes to become a first class Premier League full back, but manager Eddie Howe has limited his opportunities to only 2 starts this year. As much as I rate this lad, it's hard to say anything due to the lack of game time.
At least Palace will be playing Premier League football next year, eh Davey, Gear and Cosmo!
Midfielders
Mike Pearson (@accordingtofm)

Another lad that spent this season in League 1 was Mike Pearson. Following an exciting move to Liverpool last season, Pearson played alongside such players as Lewis McGugan and Andy Kellett in a Wycombe Wanderers side that finished bottom of the division with just 29 points. Although relegated, Pearson has made some excellent development in his 20 games for Wanderers, and Liverpool manager Jurgen Klopp will be pleased with his progress this term.
Ewan Beattie (@ewan)
Stout Scot Ewan Beattie is still going strong at Hibernian following a full season in the Scottish Premiership. With 22 appearances, 2 goals and 4 assists to his name, Beattie has become the face of Buckfast for all men, women and children across Scotland. He's developing in to the best young playmaker in world football and has already bagged his first international goals against Iceland and Armenia. Personal awards also followed as he was voted Supporters Player of the Year by the Hibs fans, along with being in the best XI of the year with Scotland.
Manchester City are said to be interested in his services.
Angel Bastardo (@fm_grasshopper)
Hard man Bastardo is now back in his native Argentina as Spurs agreed to let him go to Estudiantes for the year. Bastardo made 24 starts for his new club, scoring one and assisting another from defensive midfield. Spurs have already made plans to include him in their plans for next season which is said to have excited Bastardo. He's also continued to thrive in the U20 Argentina side, with nearly 30 caps to his name. Surely a senior call up is just around the corner!
Keysi Rensie (@keysirensie)
It's been a quiet season for Keysi Rensie as he's only featured in 1 FA Cup game and 1 League Cup game for the Gooners. However, the winger has a EFL medal and also a Football League Trophy medal to his name as the Arsenal U23s won the FLT 3-2 against Leicester U23s. Perhaps the most decorated of Slack players so far, Rensie will be hoping for a higher standard of football soon.
Danny (@dannykjr)

Danny is still at Slack FC with DrPoods, and still has yet to sign a professional contract. It's been a tricky year for Slack FC (more details further down in this blog post!) but Danny has been at the very heart of it again. Our Australian midfield maestro started 36 games, scored 8 goals and made 15 assists for Heskey's side this year, taking his career Slack games to 109 with 21 goals. A fantastic servant for the club – but surely it's time to move on?
Adam Pengelly (@ap21fyt)

From South to North for Adam Pengelly as Bournemouth loaned the midfielder to Sheffield United this season. What followed was 20 League One appearances for the tireless midfielder whom has yet to feature for the England youth sides. Sheffield United made the playoffs this season, but narrowly lost to MK Dons in the Semi Finals.
One can only hope Pengelly can make the difference elsewhere next year.
Joe Timms (@timmssports)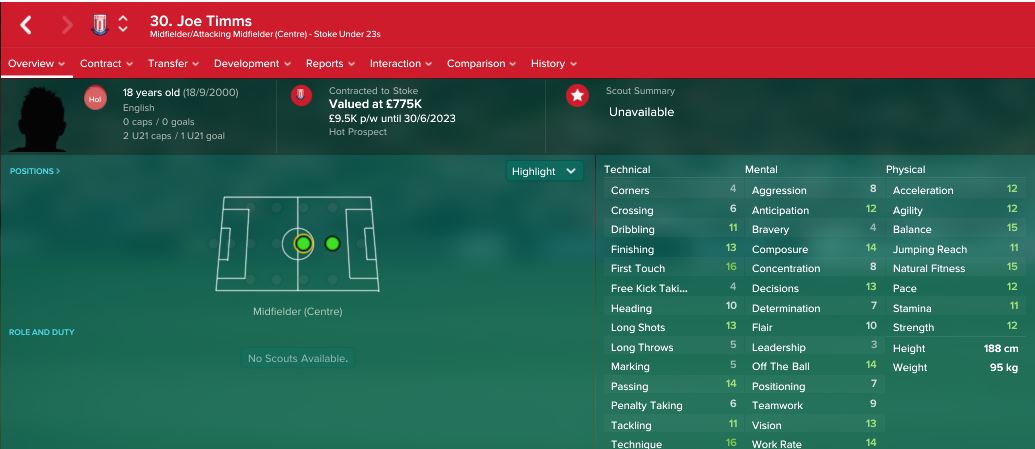 It's also been a quiet year for Joe Timms at Stoke, currently residing in the U23 side. Currently injured with a broken foot, Timms has made a few appearances in the League Cup, and has made 2 appearances from the bench in the Premier League. Stoke finished a very respectable 7th this year, and our Oxford grad will want to contribute more next term.
Regista (@regista)

Rocking that number 6 shirt is Regista, whom has had a decent season back in Ligue 1 with Nancy. 5 goals and 6 assists in 38 matches in a side that finished 8th is a decent return for the Brazilian. Regista has the honour of picking up the most man of the match awards in Ligue 1 with 11, just ahead of Thomas Lemar and Pablo Zabaleta. Surely, surely he won't be a Nancy player for too much longer.
Forwards
Dale Borthwick (@daleybo)

A big honour has been given to Dale Borthwick this season. Having been worn by such greats as Alan Shearer and… yeah… Borthwick has been handed the number 9 shirt by Blackburn boss David Wagner for their season in the Championship. However it looks like Dale's been a bit part player for Rovers, making 22 appearances from the subs bench and netting 3 times. Blackburn finished 19th and as their best young prospect I'm honestly surprised that he's still there.
Severin Lambiel (@ifinnem)

A move across London beckoned for Lambiel this season as he moved on loan from Watford to Fulham. It's been a successful move for Lambiel this season and he has developed nicely. Making 36 appearances for The Cottagers, Lambiel scored 9 goals to help Fulham finish 11th. He's also making moves on the international scene as he now has 5 goals in 11 games for the Portuguese U21 side.
Oliver Jensen (@fmfutbolmanager)

Another lad who's development may have stalled slightly due to an existing move, Jensen has not featured as much for Odd as he may have liked. This is in not due to injuries, or a lack of league matches available. Oliver has only played 9 times for Odd this year, but this hasn't prevented some big sides being interested in the striker. Monaco, Inter Milan, Man Utd, Napoli, Spurs, Barcelona, Real Madrid… the list is endless…
Stuart Reid (@reids)
Stuart Reidr ahs improved massively this season after his year with Bristol City. Braceface picked up 16 goals for City in 42 appearances on loan from Leicester, with Bristol City just missing out on a play off spot. Reid also managed his first England U21 cap against San Marino, and has been inducted in the Bristol City Overall Best XI. Good work Reidy.
Pichichi (@dkm)

Pichichi has just finished his second year with Plymouth Argyle, and it looks like it's going to be his last. Despite finishing the season with the most Man of the Match awards in League 1, and also top scorer in the division with 21, Plymouth could only finish 15th. Arsenal, Leipzig and Man City are all looking at the striker, whom clearly has proved he can play at a higher level. Will anyone take the plunge?
But what about Slack FC?
They'll still be a Football League club next year.
It's been at tricky season for Heskey and Co. A third promotion was a tough ask, but remaining in the division is a great feat given the teams that have finished below them. the squad is almost unrecognisable compared to the start of the season, with the likes of Bernard Mensah joining the Slack revolution. The club finished 14 points clear of relegation, and will be looking to build on ultimately a successful season.
And that's it! We're starting to see some of the players make incredible strides as young footballers despite many of them playing on loan this year. Some of the boys are starting to stand out, and it's only a matter of time before some big money moves happen. But whom will go to pastures new? Will any of the lads play in a promotion/championship push next season? How will West Brom fair with three Slack graduates in the Championship next year? With World Cup 22 still a fair way away, each player will want to strut their stuff on the biggest stage of them all and they'll all need football to make it to the tournament.
As ever, the next update will  to The Higher Tempo in due course, and don't forget to follow me on twitter (@registafm) to keep up to date when the next instalment goes live!