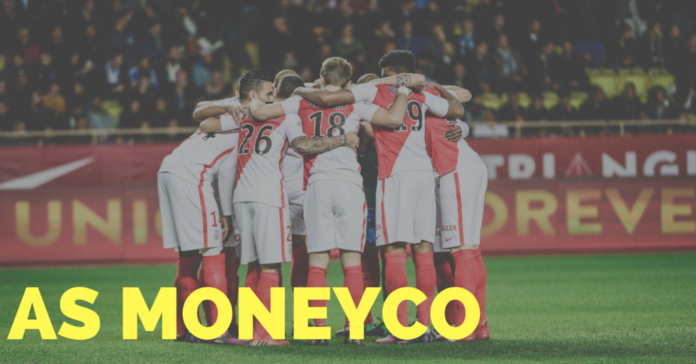 Welcome back! So we covered a busy summer of spending in the first episode, and it's time for the fixtures to get underway.
I had set up three formations. A high-press, quick transition 4-2-3-1, a narrow 4-1-2-2-1 based on ball retention and a 5-2-3 to counter for European matches and PSG. All of which relied heavily on Benjamin Mendy and Djibril Sidibe to provide width from full-back. Handily, Jorge, Daley Sinkgraven, and Almany Toure provided plenty of backup options too.
Even before most of my business had been conducted, we fell in a heart-breaking Champions League play-off penalty shootout to Shakhtar. This stung particularly after dispatching Sparta Prague in the round before and having conceded a late own goal in the first leg along with a barrage of missed chances (which is a theme to watch out for).
That flung me into the Europa League group stage draw. Without the security of being top seed, my group of Fenerbahce, Sassuolo and FC Rostov was okay, if a little tougher than others.
Flicking between my three formations based on my opponents was my plan from the off. It did, however, mean I was far from fully learning each formation on opening day given the differences between them.
Even with the tactical issues, we smashed En Avant de Guingamp 4-0 and FC Nantes 2-0 in our opening two Ligue 1 matches. With the constant rotation because of European play-offs causing some selection troubles too, it was a brilliant start to the season. Radamel Falcao and Bernardo Silva had hit the ground running and looked set to do some serious damage. Bernardo was given freedom to create in each of my formations and fed off of smart passes through the lines from Fabinho.
Next up it was Paris Saint Germain. The only team with a squad better than Monaco's in Ligue 1. It was 5-2-3 time. And it worked, it worked beautifully. Fabinho blasted home in the first half and chances were few and far between for Paris. A 67th minute Danijel Subasic own goal hurt, but a draw would have kept me pretty happy. Disaster then struck. Jemerson deflected an innocuous shot past Subasic in the 89th minute, PSG snatched a victory and I was already off the pace in the league.
We responded well. Switching back to the 4-1-2-2-1, we schooled Lille for 90 minutes. The result, though, was a mere 1-0 as poor finishing was once again the tale of the afternoon. Thomas Lemar picked up an 8.4 match rating, and the Frenchman thrived in the central role alongside Bernardo.
Rotation was the order of the day for my next match. Sassuolo were visiting for the opener in Europa League Group E, which saw Sinkgraven, Boschilia, Valere Germain and Kylian Mbappe come into the side. It was much of the same tale, unfortunately. Too many shots from range wasted possession and my opponents seized on a decent chance.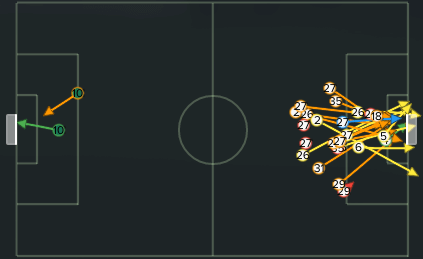 This caused me to shackle my midfielders to never shoot from then on, but we still created way too many chances to come out with a 1-1.
Will we be able to turn it around? Will my forwards find their shooting boots?
Find out in episode three…
Give me a follow on Twitter @SamRCox_.