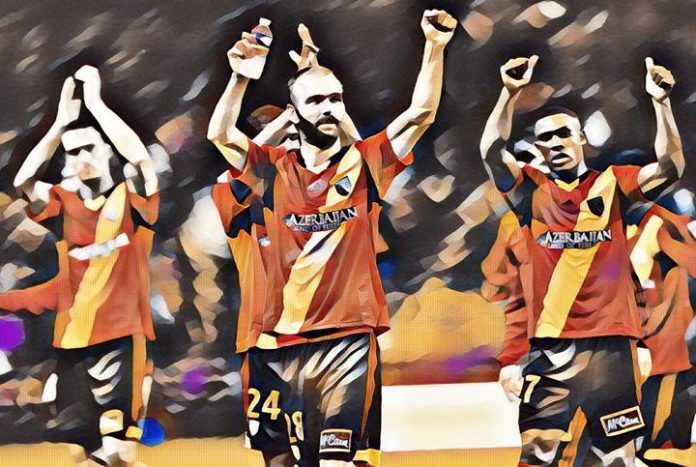 We're finally here, it's the opening day of the Ligue 1 season and we might not be in for the best of welcomes. We have a trip to Nantes who are obviously favourites for the game and managed to get themselves a 4th place finish last year. Going into this game we have a couple of our new boys starting but our new striker Lois Diony will be starting on the bench.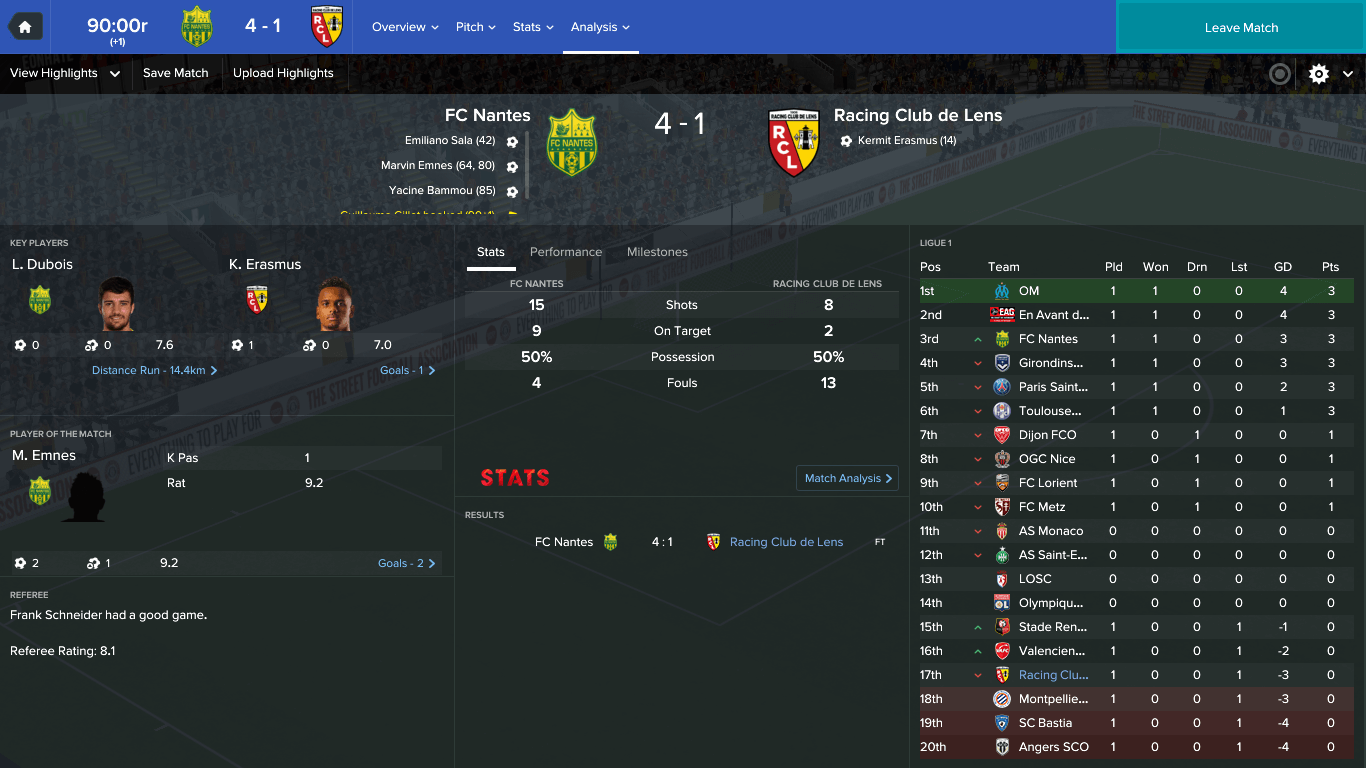 Well… talk about a game of two halves. The first half saw us take the lead in style after some great link up play between Erasmus and Cristian but just before half time, a blunder from new goalkeeper Pacheco got Nantes back into the game. Then came the hurricane. Another mix up at the back saw them take the lead before they scored two well-deserved goals to win the game.
Our next test came in the shape of Bordeaux who finished 11th last season. We made a change putting our recognised keeper of last year, Nicolas Douchez, back in for this game to add some familiarity to the team.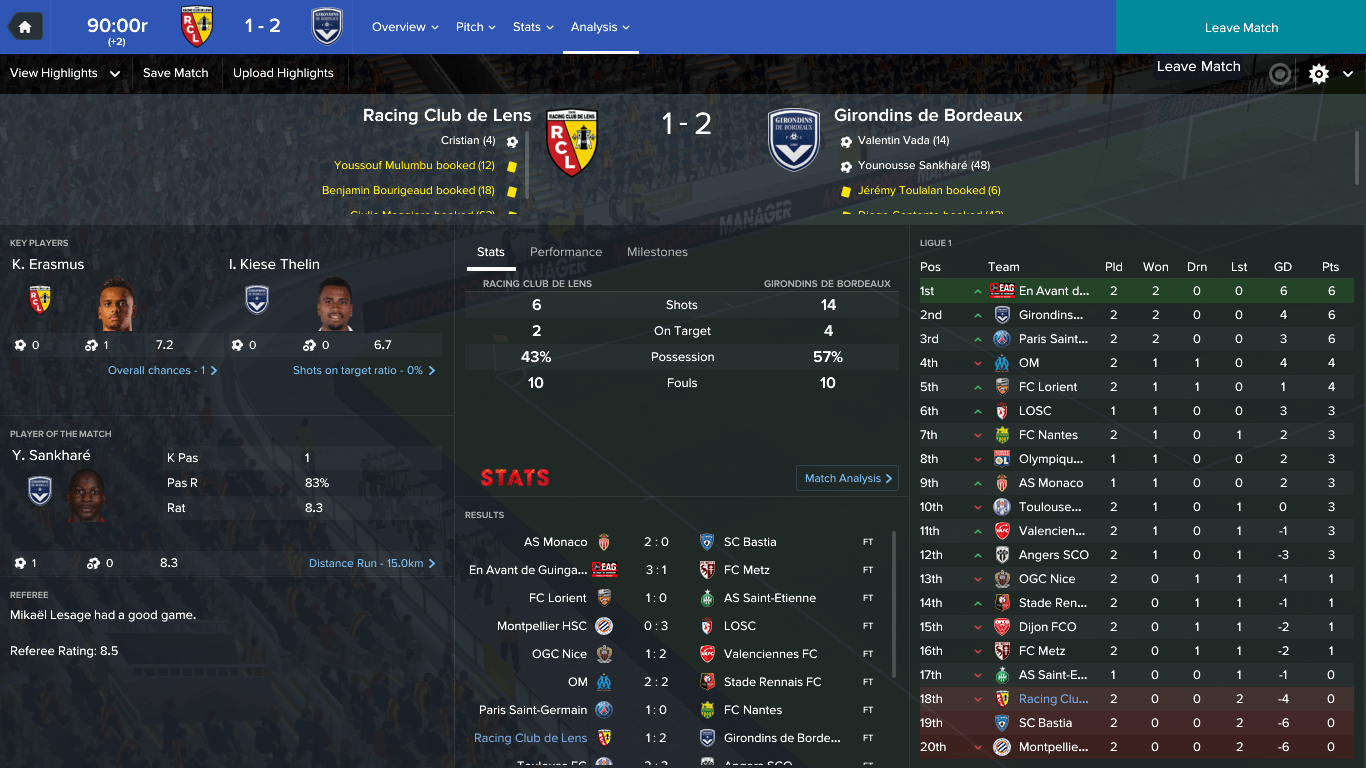 It looks like there's a trend beginning to set, doesn't it? We scored first again, thanks to the pairing of Erasmus and Cristian linking up again but a positioning error from Douchez allowed Bordeaux to draw level. That goal seemed to give them more confidence in the game as they went on to dominate proceedings and went on to win the game leaving us in the relegation zone after a couple of games.
For our third game, we had our first derby of the season against Lille who were expected to win. Rather than chopping and changing our keeper, I decided to keep Douchez in goal, however, we did change formation to a 4-1-4-1 which we started working on in the summer to build a more solid foundation with Mulumbu filling the hole in front of the defence.
Things looked encouraging as we went into half time level but two moments of magic from former Lyon man Benzia saw us lose our third successive game since going up.
Going into our next game we looked a bit stronger than we did against other opposition. Playing against a team closer to us in 14th we were favourites for our match up against Bastia. The game also saw new signing Lois Diony make his first start of the season after Cristian failed to score in the last match.
Thank you very much, Mr. Diony. Finally, we have some points on the board after our new striker blasted us into the lead from outside the box. The table looks much better now we're out of the relegation zone, maybe this formation is the way forward.
After our first win, we had yet another difficult challenge on our hands. Despite Stade Rennais sitting in 18th, they did finish 6th last year so we went into this game with some caution. Another setback going into the game was that Douchez would need to take a week off after picking up a knock in training, meaning that Pacheco would come into the team.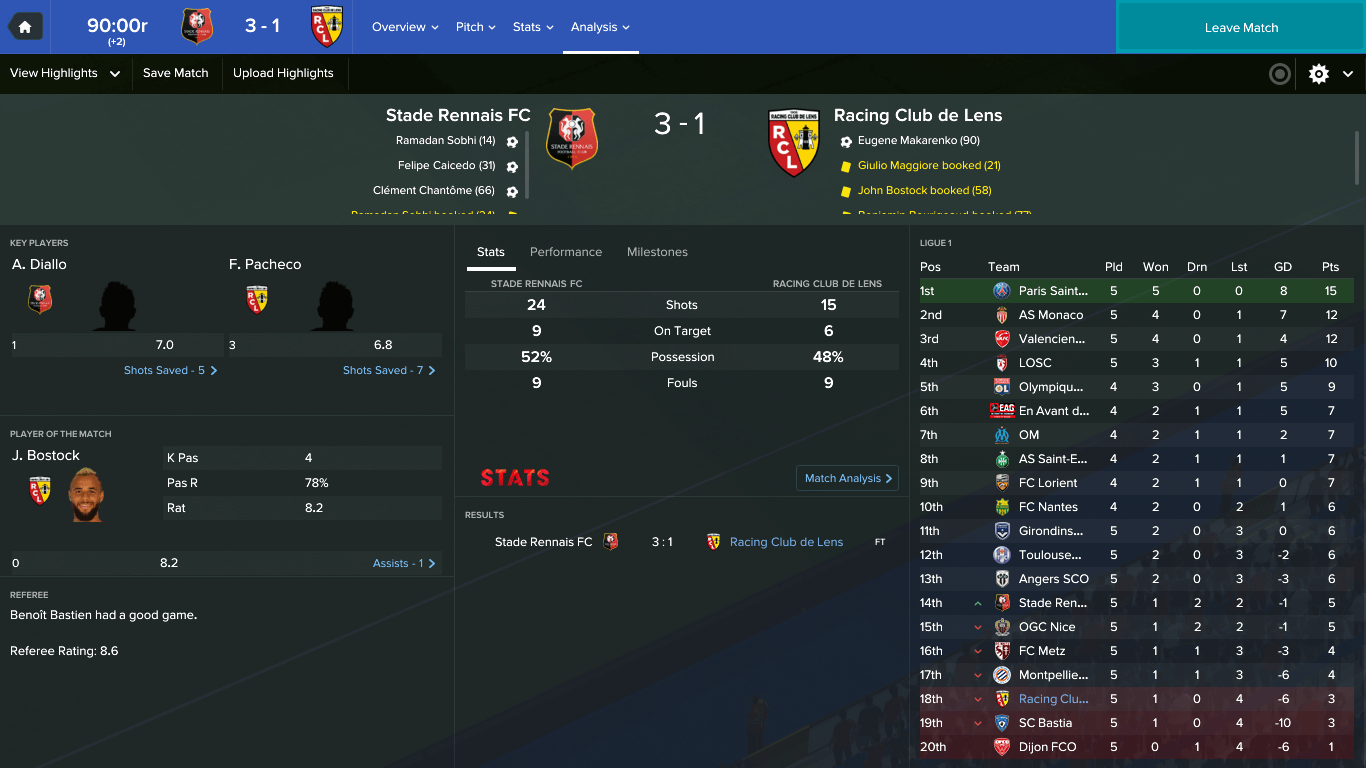 Yup, as expected we didn't walk away with another three points but we did play quite well. As you can see John Bostock was very influential going forward but we just weren't clinical enough whereas Pacheco cost us a point with another two mistakes which lead to goals.
August has definitely shown us that our stay in Ligue 1 is not going to be easy but we have managed to score at least some goals this month so hopefully that means there's hope in our survival chances. I leave you in 18th at the moment but hopefully our next update will see us out of the relegation zone.