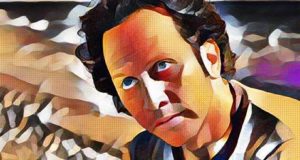 We had a good debut season under my guidance for Gladbach and, so far, it's been a successful summer. The loss of Patrick Hermann through injury is undoubtably a big blow but we have the players capable of stepping-up and it may give young Gabriel Biteco his time to shine.
Our first game of the season is a clash with third-division side Munster in the cup and it gives me a change to bleed some of my young talents into the side, as I'm keen to see whether they've got the capability to be assets further on in the season. My eyes are on Biteco and Neto in particular.
With Samuel Yeboah likely to move on-loan to Augsburg for the season, there's a lot of pressure on Biteco. I'm happy for a strong performance from the 22-year-old, whom I signed for £3.2m.
We fall behind early on but Jeff Reine-Adelaide scores on his debut before doubling his tally and giving us the lead. We win 3-1 and draw Berlin-Kopenick in the next round but my preparations for the new season are handed a blow when captain Iago tells me he wants to go to Atletico Madrid. Excellent.
I've told him he can go for £18m and I'm drafting up potential replacements, though it's hardly ideal. Thank God I brought Marcos Alonso. Thankfully things are more positive on the field as we beat Frankfurt 3-1 on the opening day, with Biteco scoring his first goal. The more I say his name though, the more I think about Dinoco in Disney's Cars. My brain is weird.
We draw 1-1 with Hamburg but the big news that week is the Champions League draw; where we're placed alongside Paris Saint-Germain, AC Milan & Olympiakos. It's hardly the draw I wanted and we've now got a very stern task on our hands, though we showed last year we're capable of beating the likes of Bayern so who knows.

Another draw follows against Hannover and I'm concerned about my side's inability to hold on to a lead. Deadline Day is my biggest worry though and I'm locking Iago in a virtual dungeon until the window shuts. Thankfully, we manage to get through without harm and my focus is on getting my side playing back to their full potential.
A comfortable 3-1 win over Werder Bremen has us firing on all cylinders ahead of our first Champions League match, where we secure a famous 3-0 victory over AC Milan. We fly to joint-top of the table with wins over Nurnberg and Stuttgart, then going head-to-head with Schalke in a match that can decide who takes top-spot on their own.
A dramatic 4-3 victory, which we secure with a 90th-minute penalty, puts us one point clear of Leipzig at the top of the pile. We then beat Olympiakos 5-2 to put us in a fantastic position in the Champions League and we're unbeaten across all competitions so far.
We have tough tests throughout October and start the month with a resounding 3-0 win over Bayer Leverkusen, which puts us two-points clear at the top. Another victory against Wolfsburg follows after the international break and we're unfortunate to lose 1-0 to Paris Saint-Germain; our first defeat of the season.
A goalless draw with Mainz follows before we seal our place in the next round of the cup, albeit rather unconvincingly, where we draw Hertha Berlin. Our month ends with a victory over Hoffenheim, maintaining our two-point advantage at the top.
November starts fantastically as we beat Paris Saint-Germain 3-1 to move top of our Champions League group, before frustratingly being held by Augsburg. That sets us up for three crucial games that could decide our season as we tackle Bayern, AC Milan and Leipzig to end the month.

Irritatingly, Piotr Zielinski tells me he wants to move to Monaco and I'm forced to accept £30m for him, although I should be able to find a replacement for that price. On the field things are going fantastically though as we smash Jurgen Klopp's Bayern 5-0 and take our unbeaten run to 13 games in the process.
Reduced to ten-men early in the second-half against AC Milan in the next game, my side steal a late 1-0 victory to seal our spot in the knockout rounds. A solid 3-0 win over Leipzig consolidates our position at the top of the table and we start December with a 1-1 draw with Dortmund, where we're unlucky.
A 1-0 win over Olympiakos seals top-spot in our Champions League group, winning five of six matches. Ahead of the draw for the next round, our unbeaten run ends with a 1-0 loss to Koln, which allows Bayern to move ahead of us on goal difference, and we draw Bordeaux in the next round.
The calendar year ends with a doubleheader against Hertha Berlin, where we win 2-1 in the cup and draw Mainz in the quarter-final, before then beating them 2-0 in the last Bundesliga game of 2021.