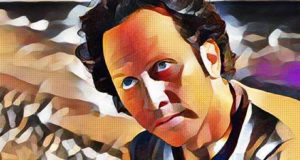 I was very pleased with my time at Marseille but it was time to move on. After being overlooked by Arsenal, who appointed Arsene Wenger back as manager after his brief stint as Director of Football, I'm back in Germany with the ultimate scrabble football team; Borussia Monchengladbach.
The team I inherit is ageing, unhappy and not in any European competition. It's a massive overhaul and I make sweeping changes. Out go Fabian Johnson and Nico Elvedi, in come Munir, Sander Berge, Pol Lozano (loan), Leonardo Capezzi, Carlos Gruezo and Piot Zielinski. My defence needs work still though and I have around £15m to play with.
Srdjan Babic comes through the door for £3.6m ahead of our German Cup clash with Frankfurt Erienbruch, which we win 2-0, and I land Pedro Pereira before our opening Bundesliga clash with Borussia Dortmund. There could still be movement in the window but I'm fairly happy with my squad.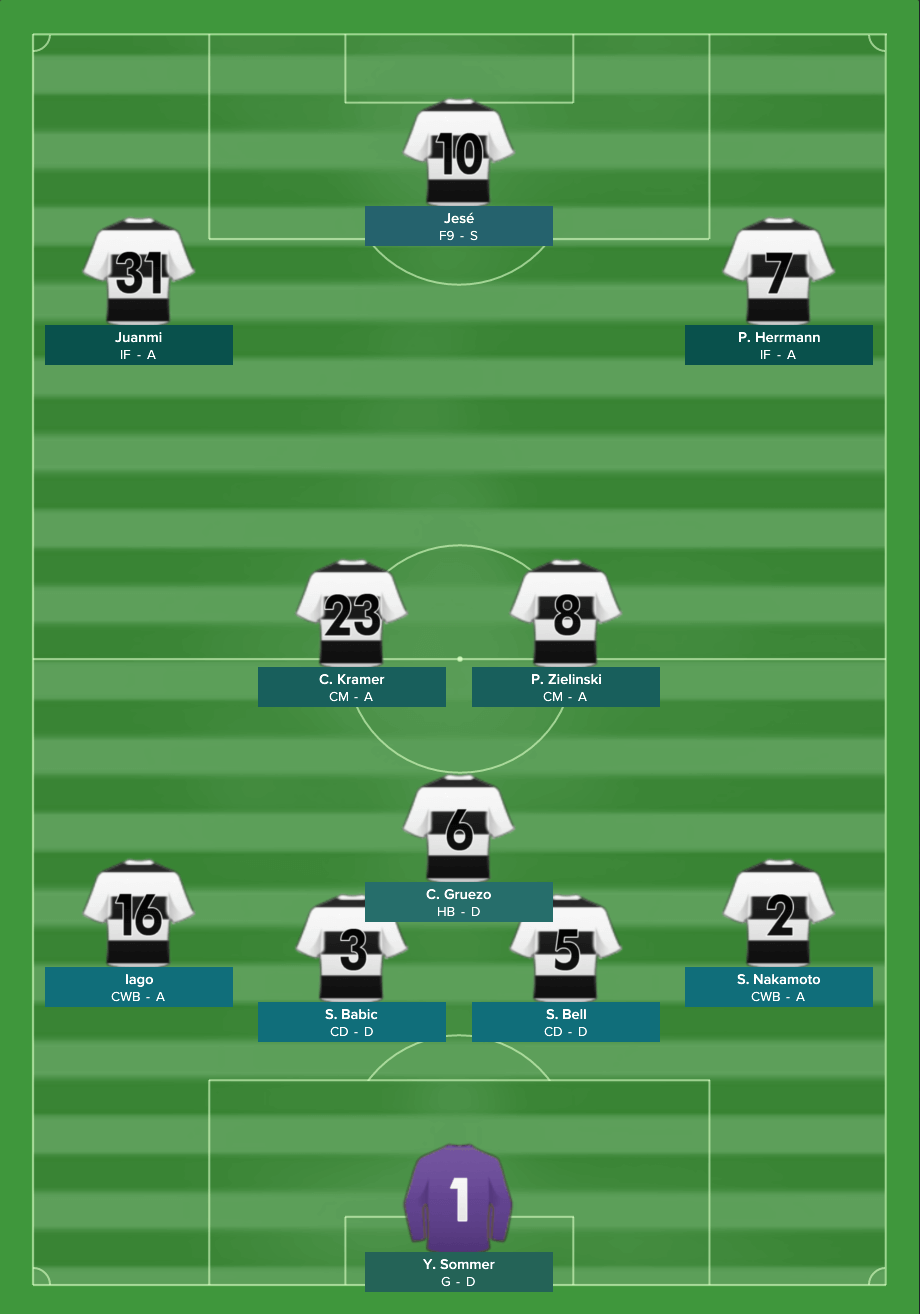 Journeyman Jese Rodriguez was out in the cold upon my arrival but he's repaid my faith with a four-goal haul on the opening day as we beat Thomas Tuchel's side 4-3. After the international break we smash Hannover 4-0, beat Mainz 1-0, storm to a 5-0 win over Bayer Leverkusen and finish the month with a 0-0 draw with Augsburg.
We beat Werder Bremen 2-0 before the international break to ensure we continue our unbeaten run, which now stretches to 12 Bundesliga games that predates my return to Germany, and I'm thrilled with what I've seen so far. Five victories, one draw, 12 goals.
My side climbs to the top of the league when we return following a 3-1 victory over Hamburg but slip back down to second the following week after a draw with Frankfurt. We end October with a German Cup clash against Wolfsburg, where we're taken all the way to penalties and win after a whopping eight penalties each.

The big games are coming thick and fast. We start November with a Rhein-Derby with Koln, which we win 1-0, and our 15-game unbeaten run comes to an end with a 1-0 defeat to my former employers Schalke. To make matters worse, it's my former Southampton darling Maximiliano Romero who nets the only goal of the game.
We return to winning ways after yet another international break by beating Ingolstadt 3-0 and then draw 2-2 with third-placed Leipzig. Our next match against Dusseldorf is my 200th in management, where we ease to a 6-0 win, then tackling Darmstadt a few days later- and my free-scoring side again dominate, winning 4-0.
It's now the home straight ahead of the mid-season break and I'm keen for us to keep pace with Bayern Munich, whom we play in our final game before Christmas. We beat Wolfsburg and ease past Hoffenheim ahead of our clash with Bayern, which we win 3-2; meaning we're just two points behind in the title race and seven clear of third-placed Leipzig.

There is work to do with January and I've already moved to sign highly-rated Brazilian goalkeeper Neto, who I'll probably send on-loan to Duisberg in the second-division before using him as understudy to Yann Sommer next year. Sebastian Maier is sold too, as is Pierre-Michel Lasogga. The biggest fight is keeping hold of youngster Korbinian Leicht, a 17-year-old who's kicking up quite a fuss.
Veteran Gonzalo Castro leaves before the clash with Dortmund, and Lars Stindl could follow. The fans may not be happy that I'm selling their heroes but they need to understand I'm in the process of creating new ones, as shown by our victory over Tuchel's side that puts us (temporarily) at the top of the Bundesliga and gives us six consecutive wins.
We extend our winning run to seven with a victory over Hannover and it leads to Deadline Day, where I have half a mind to shut my virtual phone off and rebuff any advances. Leicht, in case you were wondering, went for £4.5m plus add-ons. A few fringe youngsters who haven't impressed my staff much go but it's a quiet day apart from that- for us at least.
Back on the field we throw away a two-goal advantage to draw with Mainz and then get taken into extra-time in the German Cup by Augsburg, who eventually beat us on penalties. We're then held to a goalless draw by Leverkusen but we return to winning ways the following week by getting revenge over Augsburg, extending our unbeaten run to 12 matches.
High-flying Werder Bremen are up next and we ease to a 3-0 win, before beating Hamburg. A late equaliser from Frankfurt means we share the points, which allows Bayern Munich to move two-points clear at the top. There's no denying we're overachieving though, as my target was to qualify for the Euro Cup.
March ends with a Rhein-Derby against Koln and a 0-0 draw follows. Dortmund can't do us any favours and their loss to Bayern means we're now four points off the top. It's frustrating but it's still a successful campaign, as shown by our 16 game unbeaten run, and there's still plenty of football to be played.