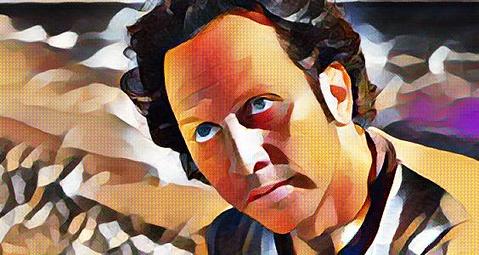 It's January 2020. I'm in the knock-out stages of the Champions League with Marseille and my reputation is on the rise. The target: finish the season successfully, move to a new club and continue my journey.
The key there is finish the season, which makes it difficult to turn down Sevilla. Patience, I tell myself. There's no point jumping the gun. If I end up at Alaves this summer though I will kick myself.
With the transfer window open, I aim to trim my squad of deadwood and there's also a wonderkid in South America who's available; he's already rated as 'superb' for the senior squad and he's just 19. I want him, he'll cost £17.5m. This one won't be easy.

For now our focus is on the French Cup, where we play Lyon (again), and I'm pleased to see us win 3-2, though we need extra-time. Now, it's all eyes on the Coupe de la Ligue- can we finally beat Paris Saint-Germain?
I'm delighted to say the answer is yes, as we win 2-1. From there it's back to Ligue 1 action, starting with a clash against Montpellier. We draw 1-1 and then our injury-plagued side lose 3-0 to PSG, which sees us slip to fourth in the table. To sum up our troubles, I buy John Stones for £10m and he immediately gets ruled out for a few weeks with a hernia.
On the bright side, a semi-final against second-division AJ Ajaccio is the perfect chance for us to improve our form. We win 2-0, setting up a final with Monaco, and take our form back into our league campaign with a 3-0 win over FC Metz that ends our five game winless run in the league, putting us back up at fourth with a game in hand.

Next up is a 10th round French Cup tie with Sochaux-Montbe, which we win 1-0, before beating Lorient and Auxerre. We then tackle Monaco, days before a crunch European tie with Atletico Madrid, and lose 4-1 to David Moyes' title hopefuls.
In the build-up to the Atletico game I'm linked with the Arsenal post and make my interest in the role clear. A positive result here will help my standing and I want to take advantage of the fact we're at home. Incredibly we win 3-0, by far the best result of my career.
For the next few weeks our focus is on Ligue 1 as we look to pull away from the top-three battle and establish ourselves behind the top two but we lose 1-0 to Toulouse. A 1-1 draw with ESTAC Troyes follows and we then beat Sochaux-Montbe 1-0.
Injuries have certainly taken their toll, particularly out wide, but thankfully Eduardo Salvio and Yannick Bolasie are back soon. We start March with a French Cup derby against OGC Nice, where we lose on penalties after a 1-1 draw, but bounce back with a 2-1 win over Dijon.
A trip to the Spanish capital beckons, where we lead Atletico Madrid 3-0 from the first-leg, and I'm informed it's a landmark 100th game in charge of Marseille. At half-time our advantage is on the brink of being wiped clear, as we trail 2-0. We hold on until the 87th minute, before being taken into extra-time. It's heartbreak though, as another Antoine Griezmann goal knocks us out.
There's no time to feel sorry for ourselves though as a crucial Ligue 1 battle with Lyon follows, where we draw 3-3, before another 1-1 draw with Stade Reims. We're now five games unbeaten but the battle for a top-three finish is far from over with six games to go.

I know I'll be leaving Marseille this summer so I'm desperate to win some silverware first. The Coupe de la Ligue final, which we lost to PSG last year, gives me that chance. It's not our day though and we lose 1-0. I curse my luck.
It's now only the league to think about a we beat Lille, thrash Nice and then lose to EA Guingamp. With three games to go we're three points clear and end the season with a win over Angers and then seal a top-three finish with a win over Le Harve. Finally, in my last ever match as Marseille boss, we draw 1-1 with Nantes.
I resign the next day and a mass exodus follows with 14 staff also leaving. I enjoyed my time at Marseille but I need to take the next step and get my challenge back on track. My aim is to win the Champions League with my next club, whoever that may be.