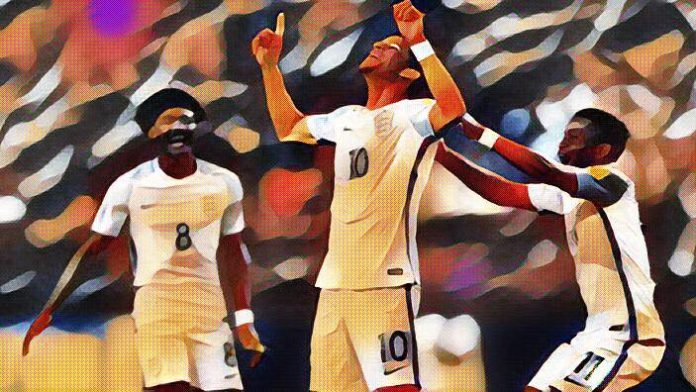 With our struggles in defending, I realised it is probably best we avoid… defending. We aren't very good at it, so why bother? The opposite of the growth mindset I so
readily
promote every day.
We can't not defend though. It isn't possible to ignore this part of the beautiful game, but what if we did it less?
Having more possession will help us with this. I had early on decided to relinquish possession in hopes that we could defend in numbers.
Evidently
, with only one win in 10, it did not work. We were getting outgunned and out classed. Back to basics then.
So we go for a slower, more methodical style. We keep our basic 4-2-3-1 shape. It allows us to include our best players, such as Armstrong, Ojo and Swift.
Swift can thrive with time and space, and Armstrong thrives when
being fed by
a quality playmaker. Armstrong is killing it this year, as always. Armstrong has
been given
mostly
through balls this year, with some crosses thrown in.
Dowell and Swift as our CAMs are finding space, but players like Ojo, Brown and Lookman are struggling against better fullbacks
.
A surprise top player this year has been Daws. He is 17 and
essentially
a first choice centre back. He hasn't been the best defender, but we will persevere with him as he will continue improving.
Keeping a solid back line will be important. We are
constantly
tinkering at the moment in an attempt to find the correct balance. Once it looks right on the pitch, we'll stick to it and change less
frequently
.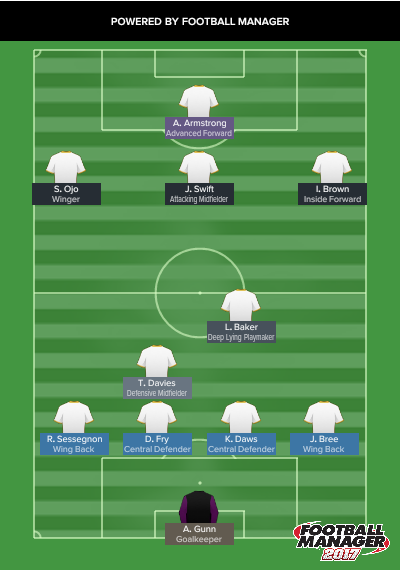 On the flip side, we're still trying to get a counter attacking tactic to work for us.
Keeping with a 4-2-3-1 style which
admittedly
isn't conducive to this style
I hope to
be able to develop an "away" tactic
. A tactic to
be used
at tough away fixtures or very good teams at home. It isn't going well thus far, with its last use ending in a 6-1 loss at home to Manchester United.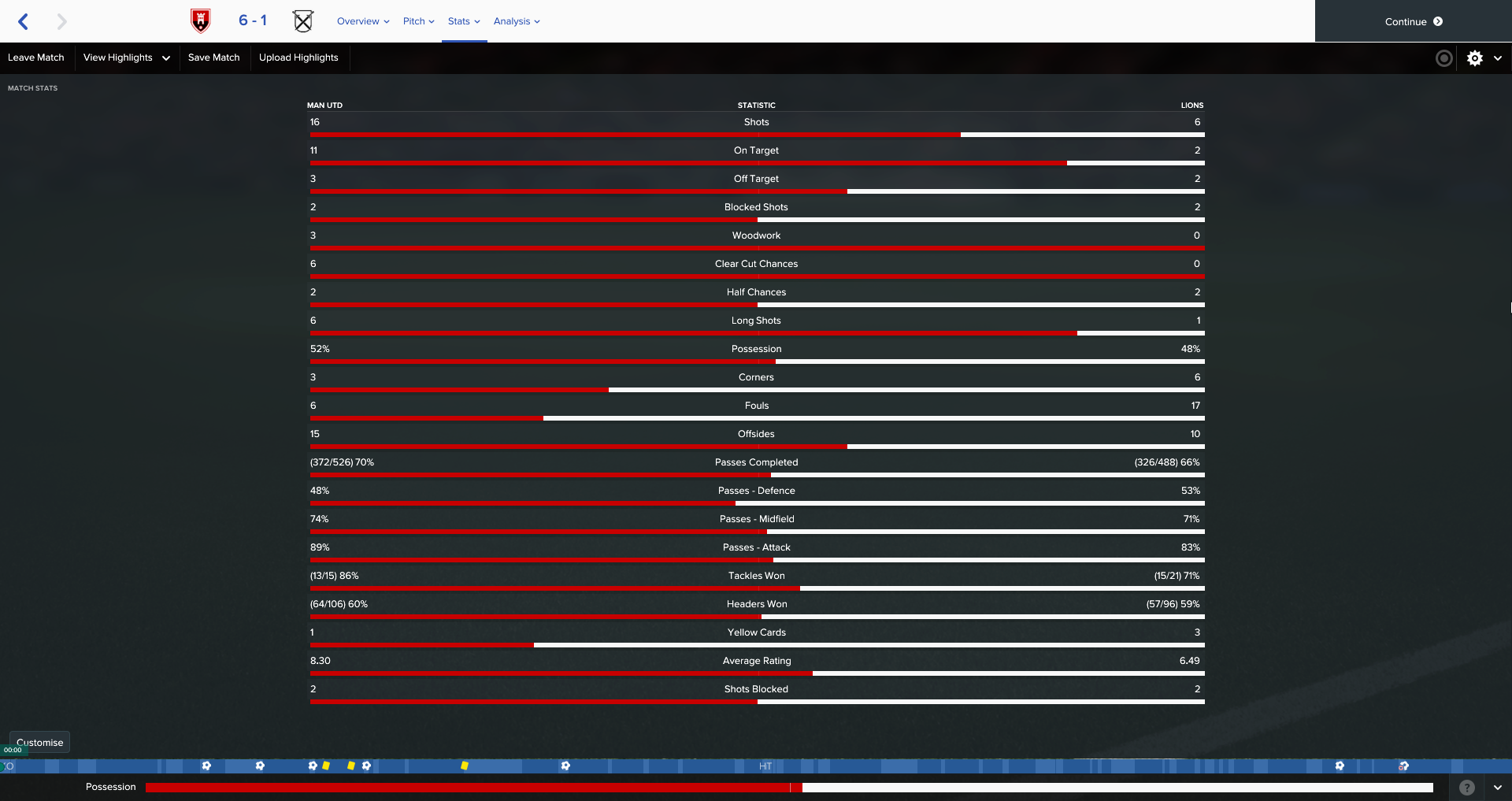 Our biggest issue here was
just
giving up chances too
easily
.
Conceding 6 clear cut chances against a big club is always going to end in trouble, especially when they're
clearly
in good form up front
.
Any team that can get the ball moving at pace will have a good time against us.
We lack the mental attributes, such as positioning, anticipation and concentration to be able to
effectively
. This is evident in the goals we concede. Too often not picking up our man, or letting a ball slip through too
easily
.
Looking at the goals we conceded, it is easy to see what I say is true. If the opposition can get men forward, we crumble. If they don't throw men forward then it's easy to isolate players. One on one isn't great for us, as everyone is better than our players. But two on one is better for us. We can actually handle a decent striker if we isolate them. If the opposition midfield doesn't move forward, they won't get enough men up the pitch to threaten us.
We need to force people into having to counter attack us, but not committing the men for it. A difficult task, but when it works… It works.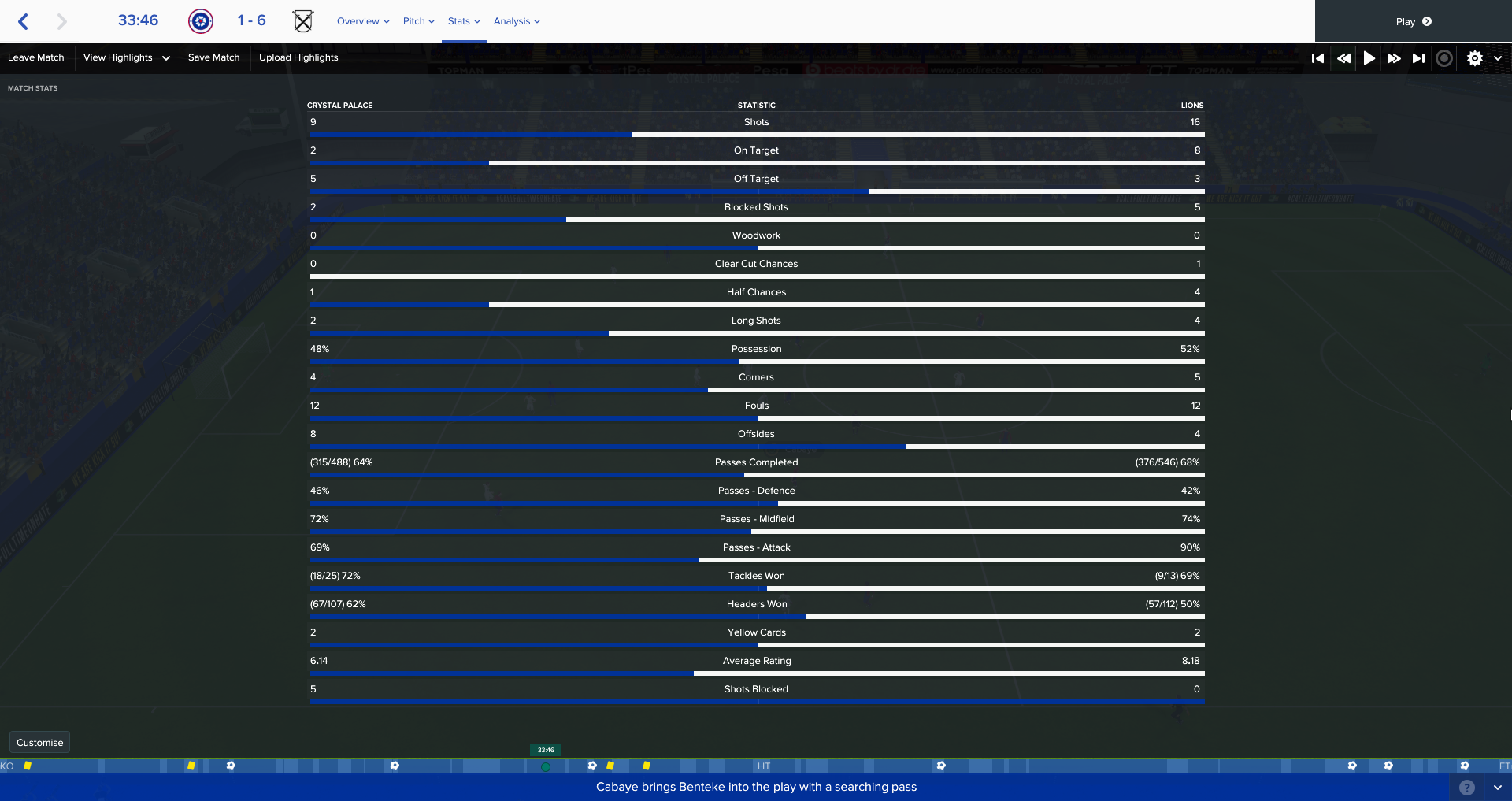 Crystal Palace stood a good chance of beating us. Benteke up top can be a menace, but if he isn't given much support then he's not much good. A high line limits how much Benteke's physicality can damage us. He'll smash us in the air, but we'll beat him for pace.
We're still conceding a lot of goals, but with the quality, or lack of, that we have that is to
be expected
. I'm still learning the tricks of tactics. I'm paying closer attention, but I don't know the fixes yet.
What is nice though is that players are stepping up. We'll have to discuss player development soon. Which players are developing best? Who did I have high hopes for, and who has disappointed me? We also will dive into a game for some deeper analysis!