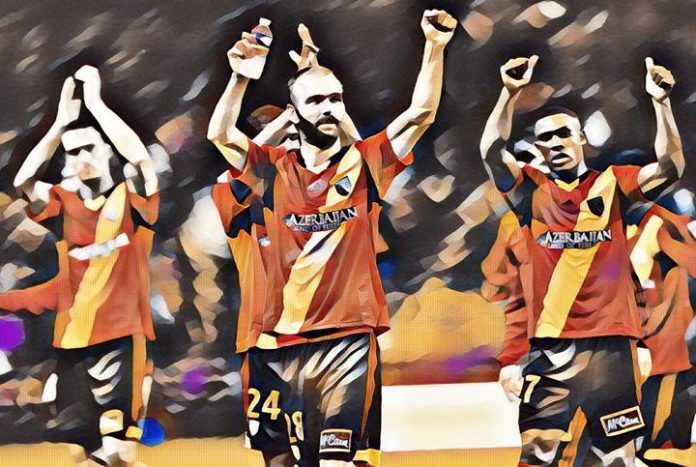 This installment of Under the Lens will be a bit different from our usual monthly roundups. Unfortunately, I had problems with my USB and wasn't able to retrieve the last few episodes of the season. Luckily though I've managed to go back into Football Manager 2017 where the Lens save is still intact, so this episode will bring you through to the end of the 2016/17 season, I hope you enjoy it.
This reads pretty well doesn't it: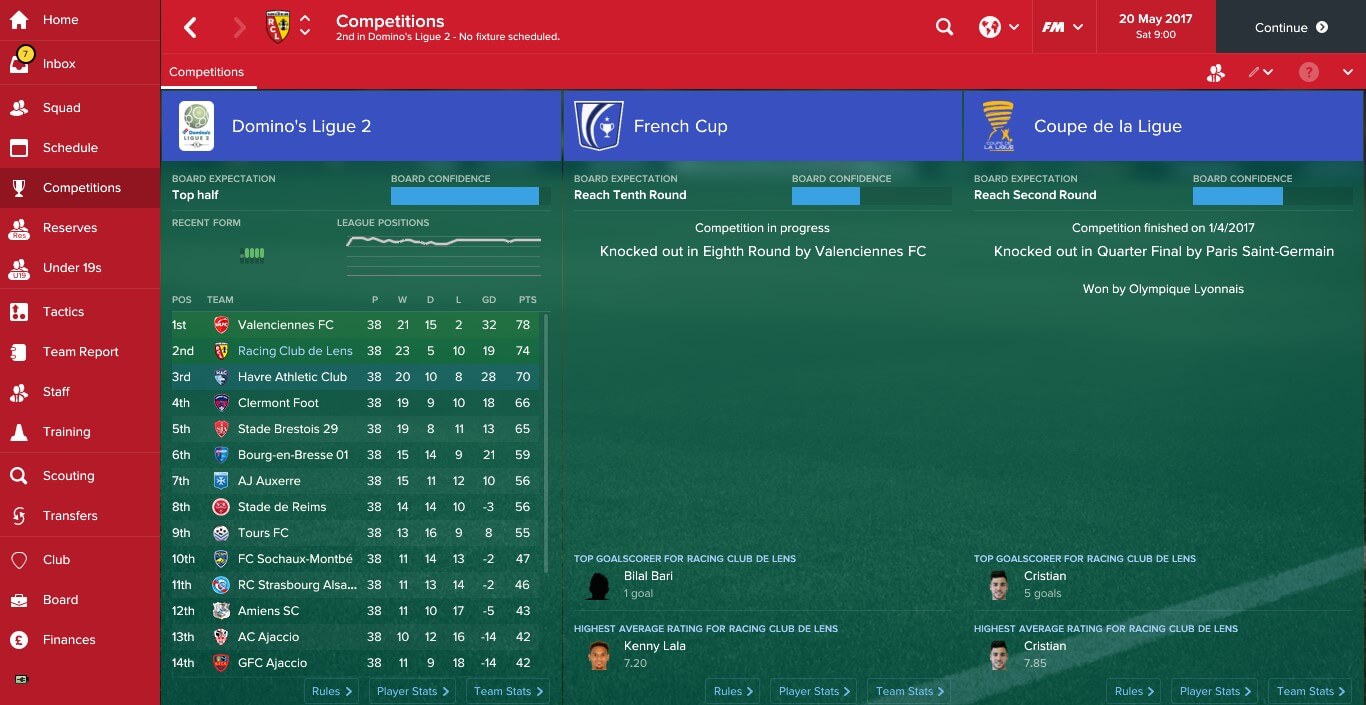 That's right! We won promotion! After moving into 2nd place in January we virtually held that 2nd automatic promotion spot in a chokehold for the rest of the season. Our promotion was secured on the penultimate weekend of the season as we saw off a good chase from Havre.
I did also get the cup run I wanted at the start of the season in the shape of the Coupe de la Ligue. With the expectation of just making the 2nd round we smashed that by reaching the quarter finals. However, realistically that was as far as we could go as we were met by French giants Paris Saint-Germain who beat us 3-1.
Now is time to see my top 3 performers of the 2016/17 season:
#1 – Cristian
What a season this man had! He notched 26 goals in all competitions as well as reaching the end of the season as the league's 2nd top scorer on 21. The target man played an instrumental part in our promotion campaign and I can only hope he does half as good in Ligue 1 next year.
#2 – Kenny Lala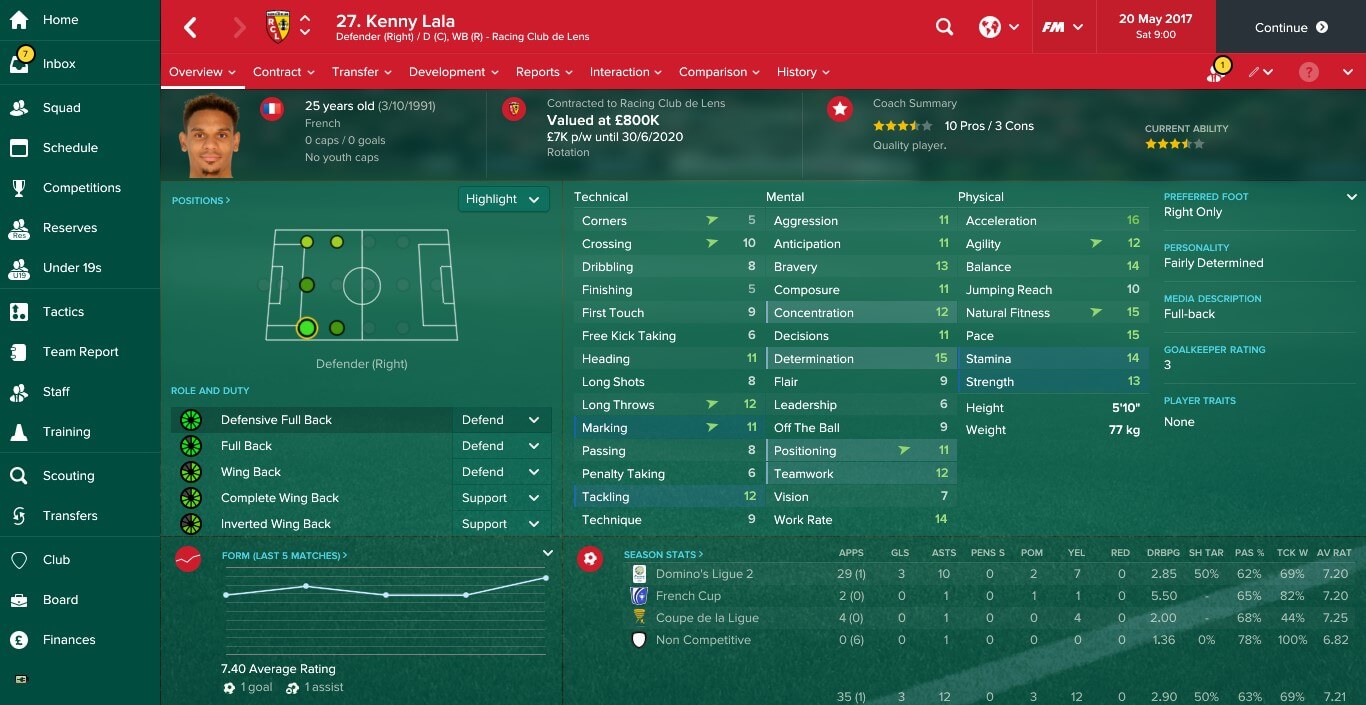 Next up is someone in a position that might surprise you. Lala was deployed right back/wing back and was a massive part of us getting promoted. He managed to make a league high 10 assists and was a clear beneficiary of the 3-4-1-2 system that was used for big parts of the season.
#3 – Bilal Bari
Coming in at 3rd is a player I hadn't even heard of going into the opening weekend of the 2016/17. After impressing in the under 19's I decided to bring him to the senior squad where he thrived. Turning 19 during the season the youngster bagged 11 goals in his debut season in the first team, quite an amazing feat if you ask me.
As we reached the end of the season I was given £9.58m to spend on new players and £250k in wages, an incredible increase on the £602k transfer budget of 2016. With that now in the bank, I thought it would be best to get some new coaches in early and one of them was a very nice surprise…
Enter 11-time Premier League winner Paul Scholes. I don't know how but somehow I was able to bring the former midfield maestro to the club as a coach which can only work wonders as we look to cement ourselves in Ligue 1.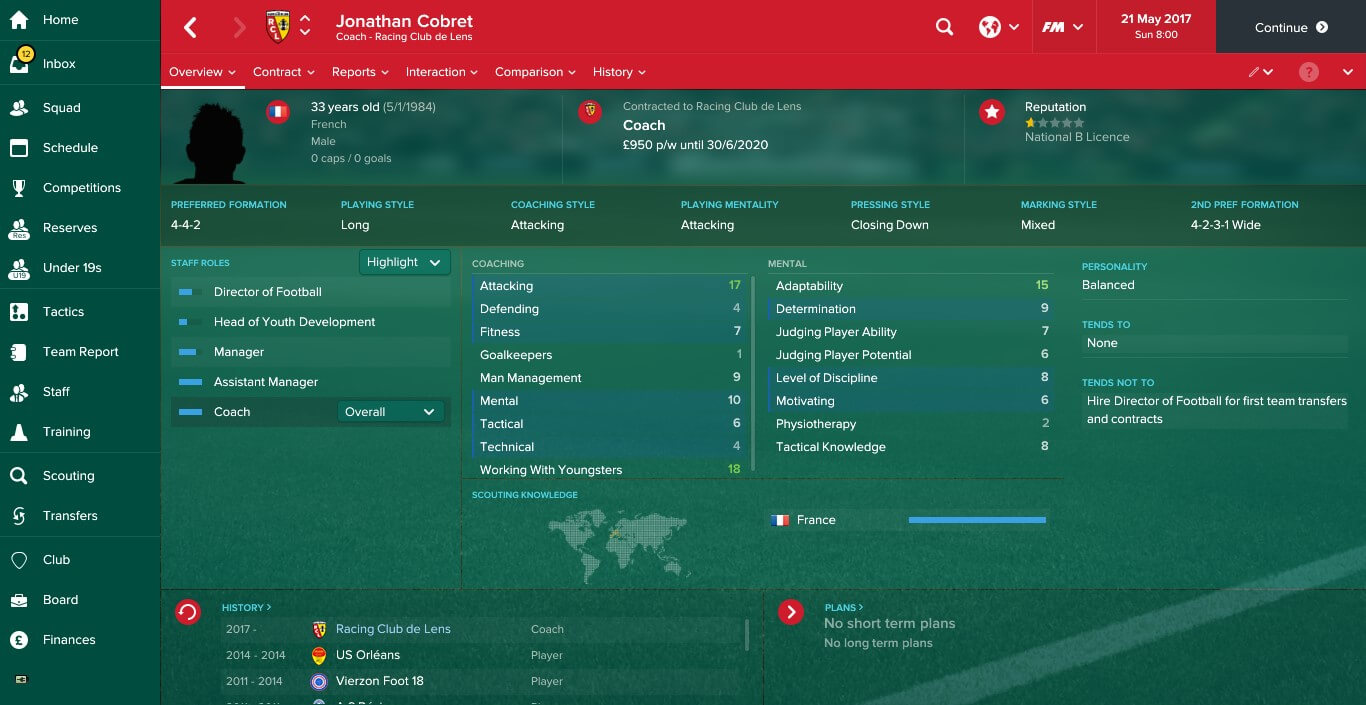 Also coming in is Jonathan Cobret who will be helping Scholes on the attacking side of coaching.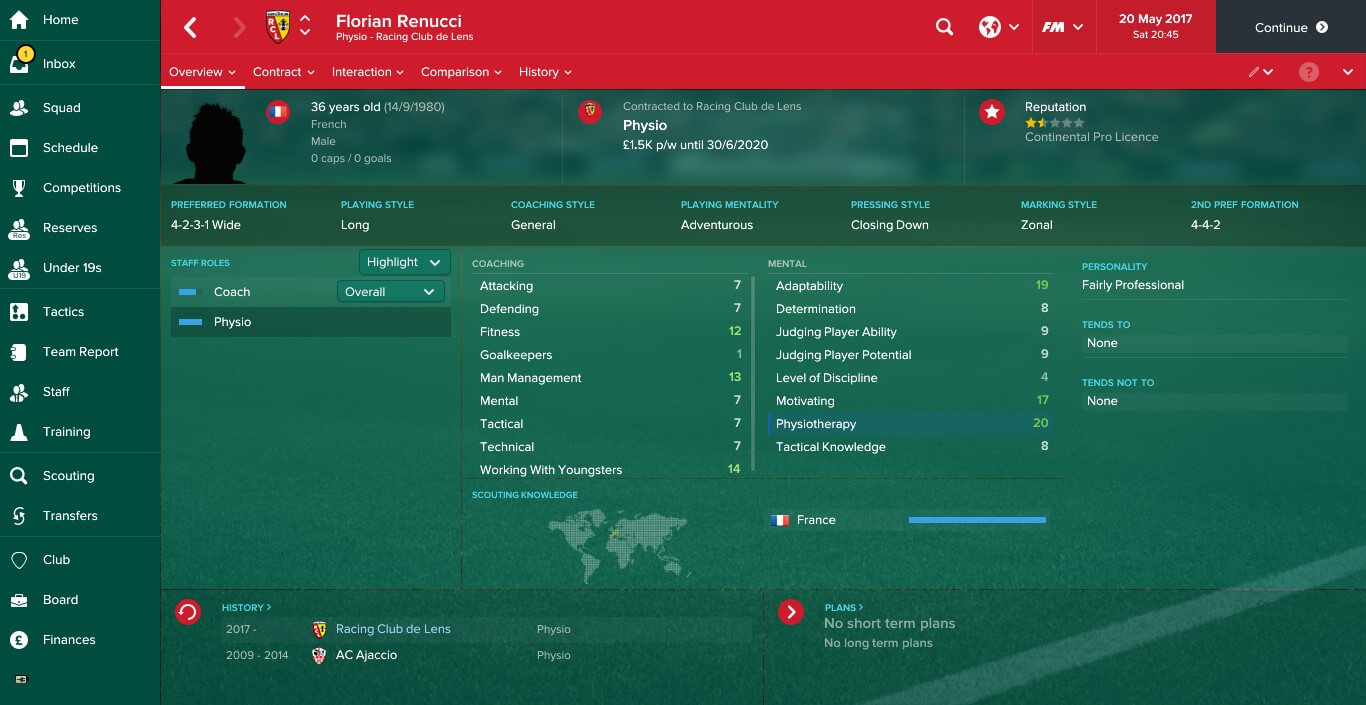 Filling a long standing void at the club is Florian Renucci who will become our physio for the new season.
So, we've done it! We managed to get promoted to Ligue 1, I hope you guys continue to join me as I look to keep Lens in the French top flight, your next update though will show you how the summer of 2017 went and how I spent that £9.58m, until then have a great time.