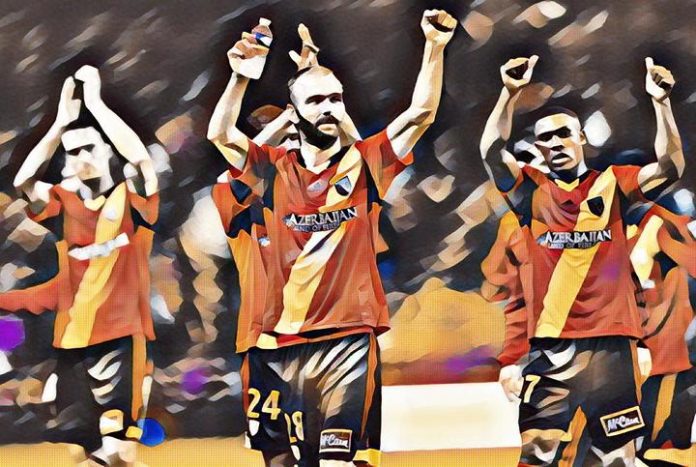 After the winter break we're finally back with some football, but before we get into that there were a few ins and outs to tell you about.
This deal was settled before the window opened on New Year's Day. Yes, Guira does seem decent but over my for few months at the club he just wasn't a player I was favourable of so I gladly took the £350k from Panathinaikos for his services.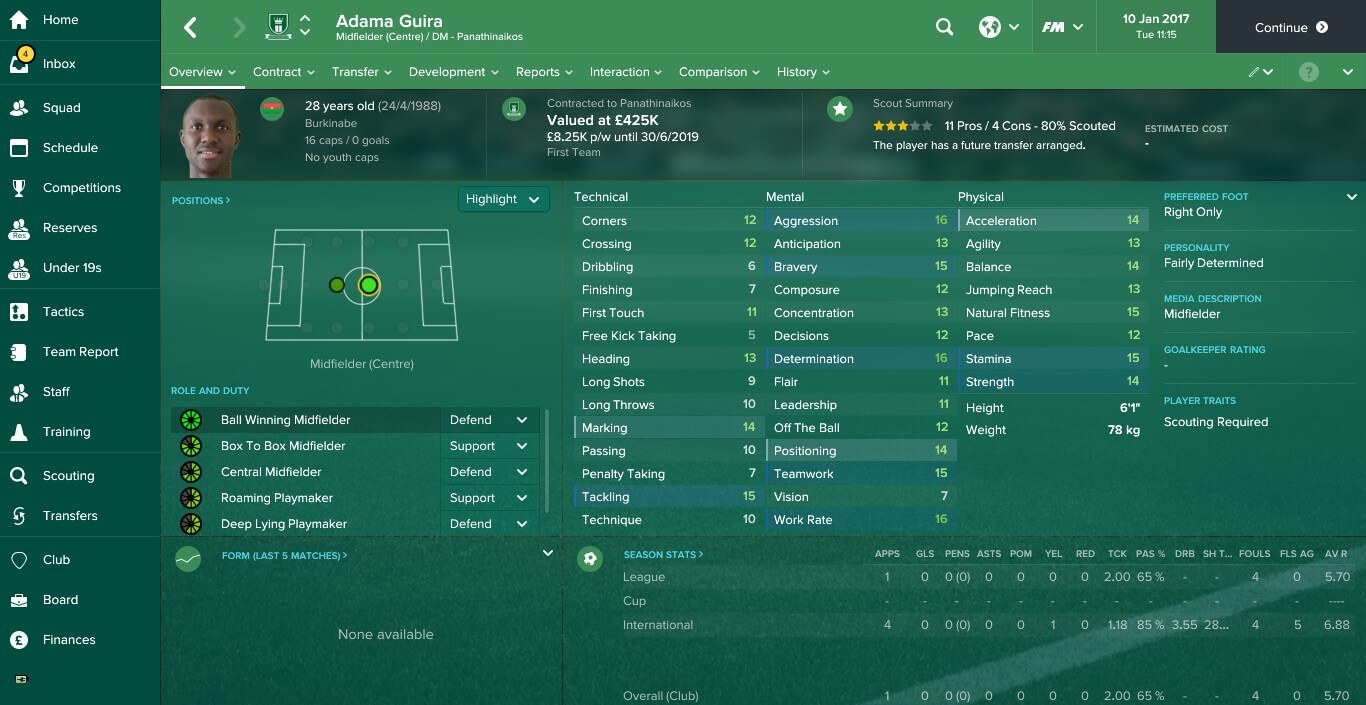 Unfortunately the incomings weren't as plentiful either with only one player coming into the fold. More of an attack minded midfielder, Sergio Tareja can be quite useful in the next stretch of the season if John Bostock starts to blow a bit. He doesn't seem that bad either coming in for £275k.
Now for the football. Our first game of the month was no doubt our hardest going into it. A Coupe de la Ligue quarter final against PSG. It was then made even harder than my main keeper Nicolas Douchez picked up an abdominal strain the day before, leaving me to play Jeremy Vachouz who hasn't played a competitive game this season. Going into the game we set up in a 4-4-2 looking to counter in the wide positions of the pitch, hopefully it pays off.
As expected we took the loss. It would've taken something special to take a spot in the semi-finals off France's strongest side but we did have our spells in the game, unfortunately their quality shone through on the day. But hey, we were only expected to get to the second round of this competition so we can't be too down on ourselves.
We then let a reserve keeper Didier Deprez leave for AC Milan after he became unsettled when being offered a new contract. I guess it wasn't too bad as we were given £375k for a player worth £48k as well as sneaking a 30% of the profit of next sale clause into the contract.
After our exit from the Coupe de la Ligue, we had an arguably even bigger match ahead of us. A home game against Stade Bretois 29 who sit a couple of places above us in 2nd and haven't lost in 11 games. Hopefully we could get a result even though a few of the players were blowing a bit after the PSG clash three days earlier. With Stade most likely to line up in a narrow 4-4-2 diamond I'll be reverting to the 3-4-1-2 to take advantage of the wings, Sergio Tereja also comes in for his full debut.
Some may say we stole that result by scoring with our only two shots on target but like I've said before, a win is a win and this win with the help of Clermont Foot drawing their game moves us back to 3rd place, two points behind Stade Bretois 29.
In our quest to take 2nd place off Stade our next game saw us travel to Red Star FC who are currently 17th in the league. They use the same setup as Stade did in the previous game so we'll be sticking to the 3-4-1-2. Unfortunately though we were without Erasmus and Maggiore who were away on international duty and suspended respectively. Looking to continue his match winning form Bilal Bari comes back into the starting 11.
And we've done it! With another great performance from Bari, assisted by the very reliable Kenny Lala and Cristian we've moved into 2nd place. The performance was very encouraging, especially as Bari also hit the post, however, those late goals were a bit of a blemish to the game.
Next up was yet another important top of the table clash as we welcomed 4th placed Clermont Foot to our gaff. But seeing as they usually find it challenging against a 4-4-2 that'll be the formation we're going with, another confidence boost is that Nicolas Douchez is back in goal for us.
We've done it again, taken another three points off a team neighbouring us in the table. We're now four points ahead of 3rd and just two off top spot. The thing that made this late victory even more special was Bari hitting yet another goal, my decision to promote him to the first team has definitely paid off. Cristian also managed to bag his 15th goal of the season.
January was pretty decent, wasn't it? If you're wondering why Kenny Lala's made it into the Player of the Month shortlist that'll be thanks to his four assists this month which have seen him hit 10 for the season so far. Hopefully these lot and Appiah & big Kermit can carry this form on in what could be a hunt for the Ligue 2 title.