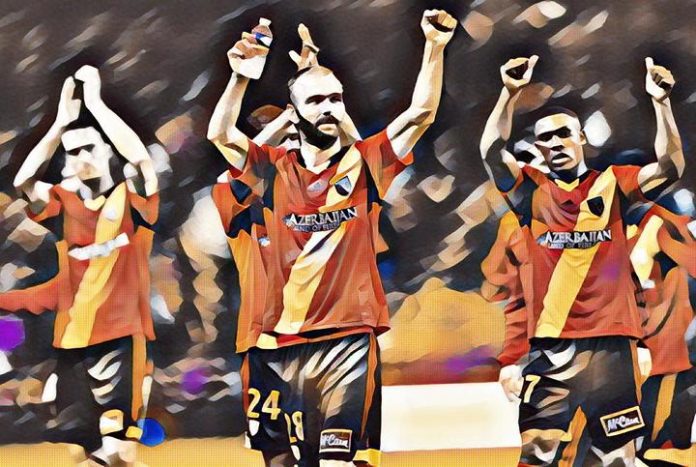 So we start December we have our 8th round fixture in the French Cup. However, off the back of recent form and our opponents being Valenciennes who are still running strong at the top of Ligue 2, I'm not too confident. Let's just hope Appiah's form from last month continues and rubs off on the squad.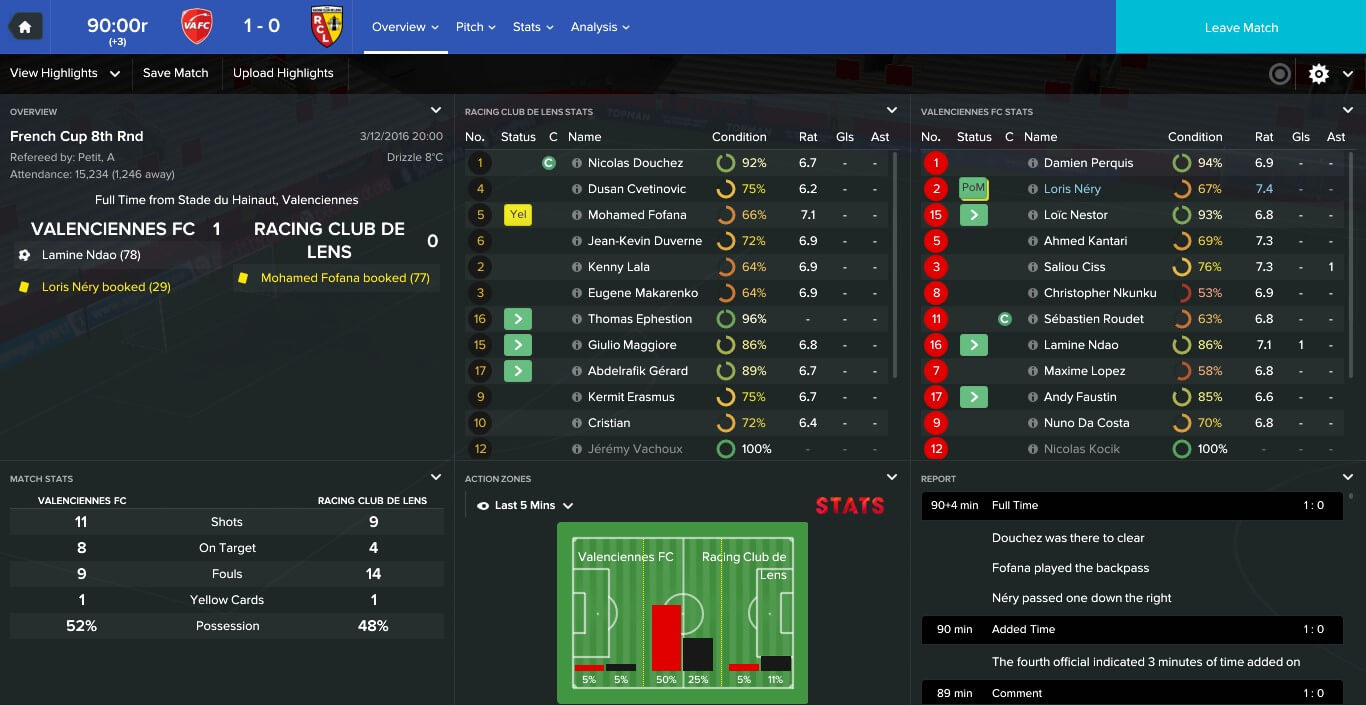 Ahhhhh. We put in a good effort but were undone by a late set piece. I guess that frees up the schedule a bit in the future then. Appiah also picked up a knee injury which keeps him out of action for 12 days.
Recently it seems like it's another day, another injury. This time we were hit with quite a big one, Benjamin Bourigeurd who has played 21 games this season broke his ankle in training and will be out for four months. I've been using loanee Giulio Maggiore quite frequently so he'll slot nicely into the starting squad.
Back to Ligue 2 football we were looking for our first win after back to back losses at home against GFC Ajaccio. With Appiah out injured though this saw Bilal Bari come into the starting 11 again from the under 19's, hopefully he can continue the form of his last game where he scored the winner.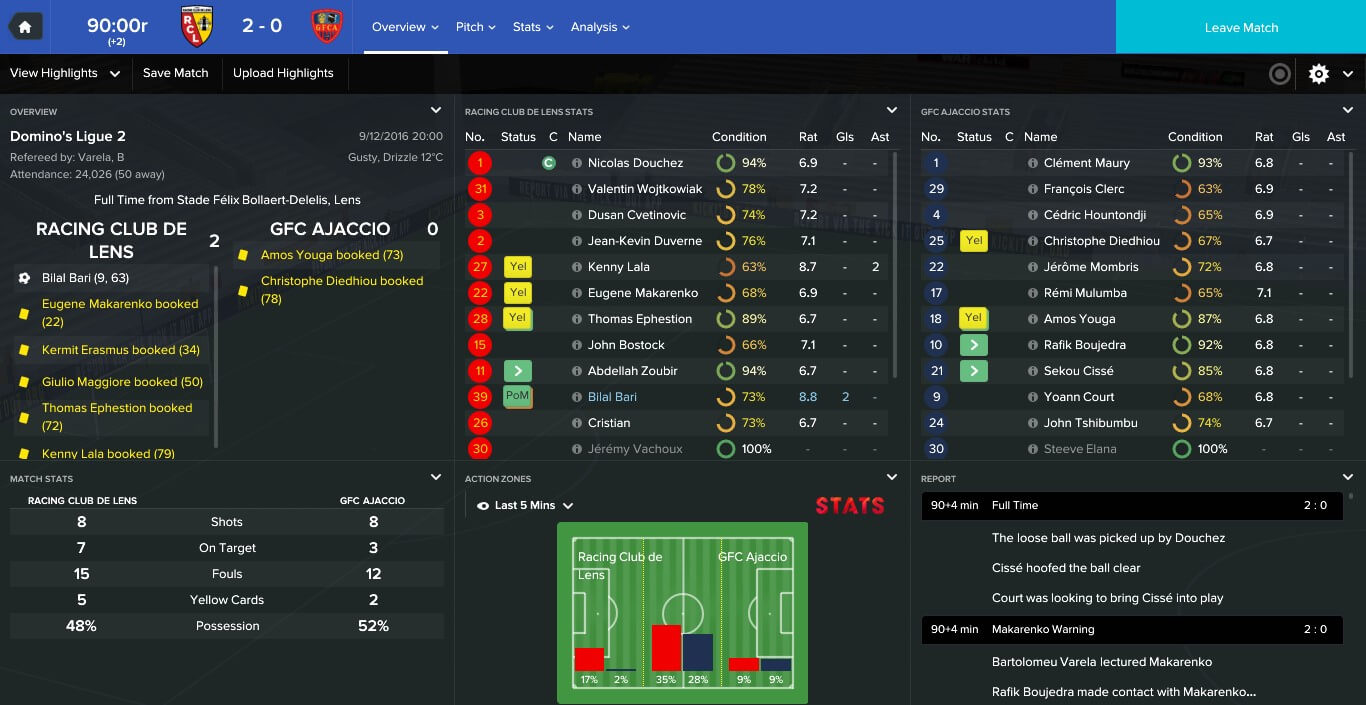 *Martin Tyler voice* ohhhhh yeeees, Bilal Bari welcome to … err Lens. As intended the youngster fitted in perfectly as he secured his brace with a volley and a finish at the near post in true poacher's fashion. That game sees us hit the halfway point in the season and after 19 games we sit a point off the 3rd promotion spot in 4th, hopefully we can really push on in the second half of the season and try and get into Ligue 1.
As you'd remember from the last instalment of this series I was given a new contract that would see me at the club until 2019. With that in mind I thought it's about time I started to properly plan for the future seeing as my job is 'very secure' at the minute.
So, the first thing that changes is the staff. So far I haven't had an assistant manager under me but I think I've found the right man for the job. Mr Kevin Summerfield formerly of Southampton and Birmingham City hopefully he'll add something to the team. It was also a nice thing to see his preferred formations were ones our squad are also familiar with but not speaking any French he'll be sent on an intensive language course but at least he can communicate with me.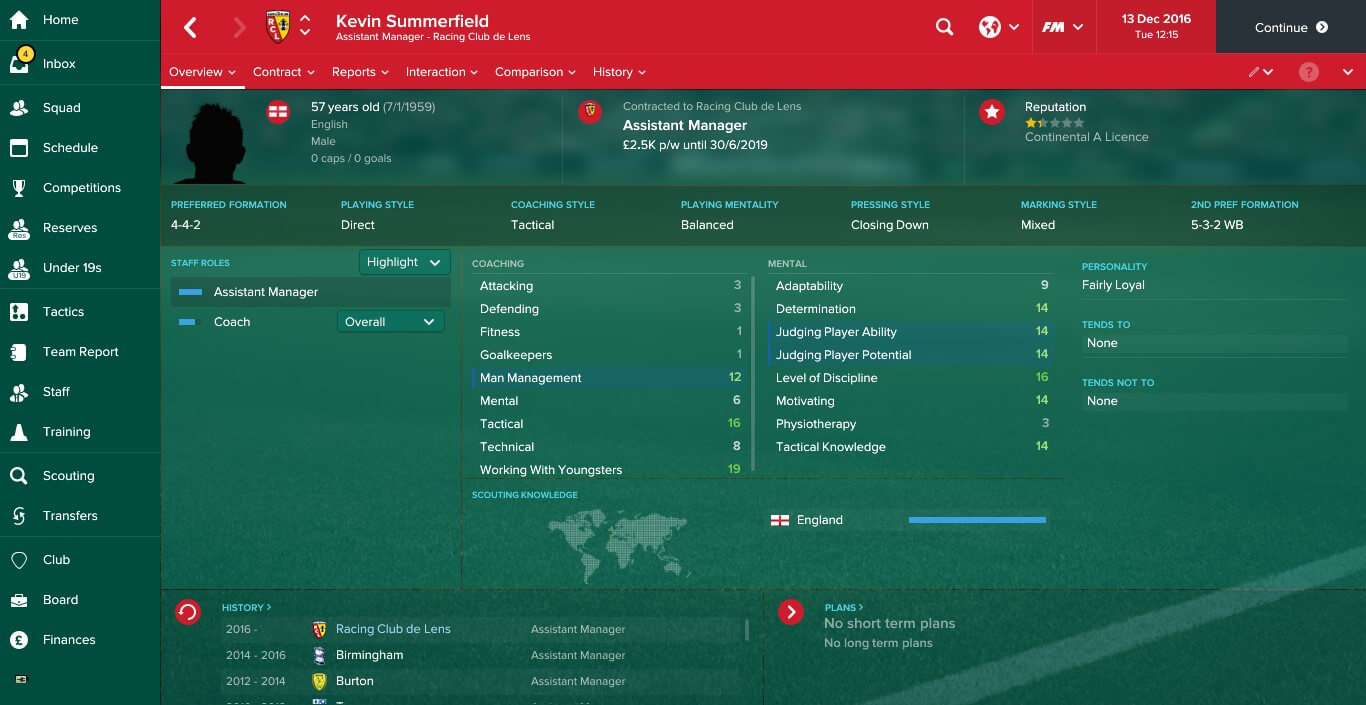 Looking to keep our Coupe de la Ligue run going we're facing US Orleans in what should be a relatively straightforward win for us.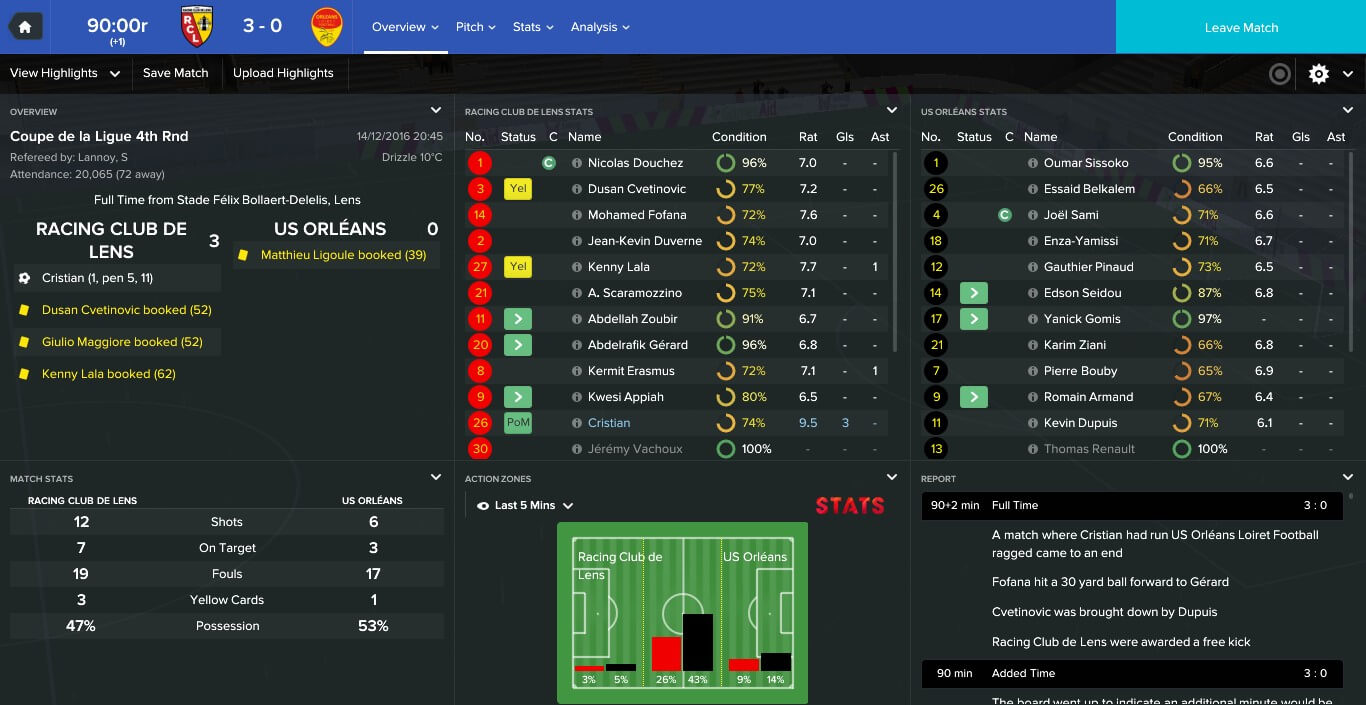 Straightforward was exactly how it was. Thanks to a quick hat trick from Cristian which saw him reach 12 goals for the season we could just ride on autopilot for the remainder of the game. Fun fact: Cristian's opener after 26 seconds was a new competition record which was nice to see happen. Unfortunately though we drew PSG in the quarter finals, at least we're at home I guess.
In our last game of 2016 we had a game against 18th placed Chamois Niortais FC who've lost 4 of their last 5 games, so let's continue the good form hey boys? With the wing backs blowing a bit from the quick turnaround of games I've decided to revert back to 4-4-2 to lighten their workload.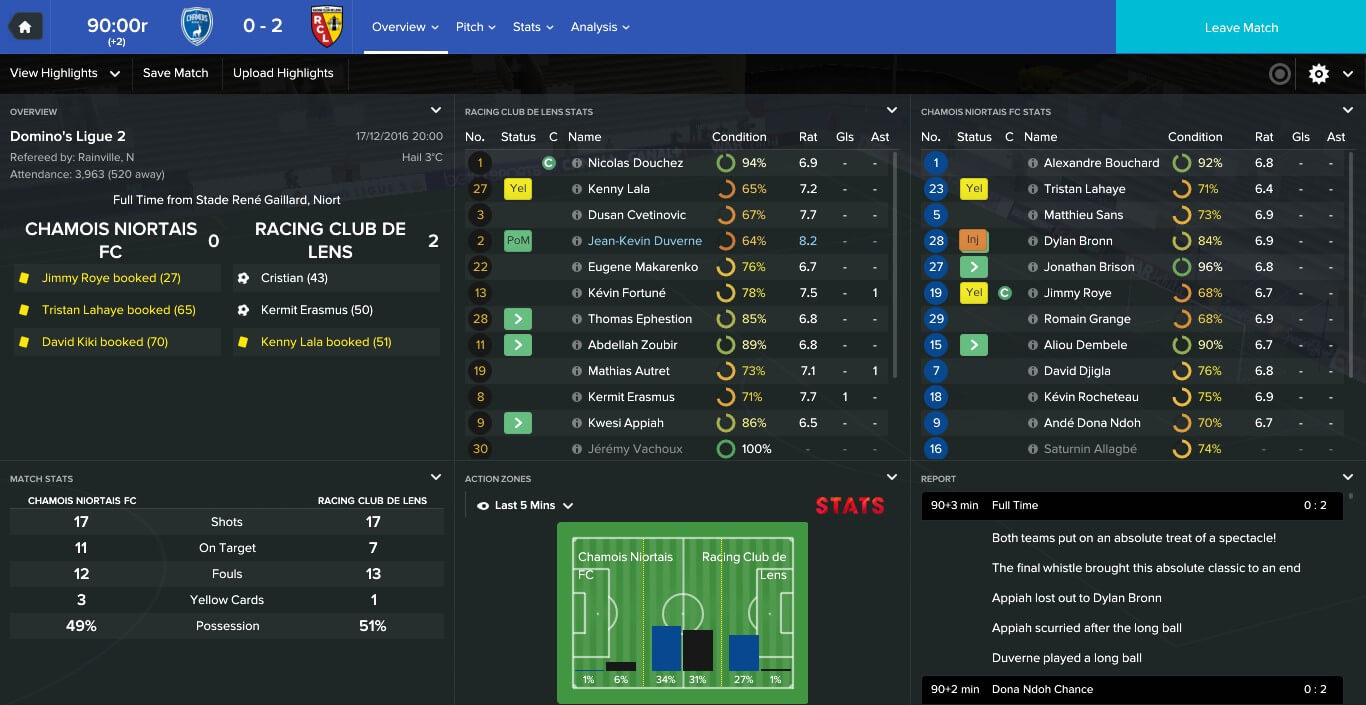 So we were able to keep the pressure on with another win. We go into the winter break still a point off 3rd place as Clermont Foot also won their game. Hope you've enjoyed the series so far, now it's time for the winter break which I'll udr to see if there are any options to bring in to help push on in the second half of the season, see you in January.