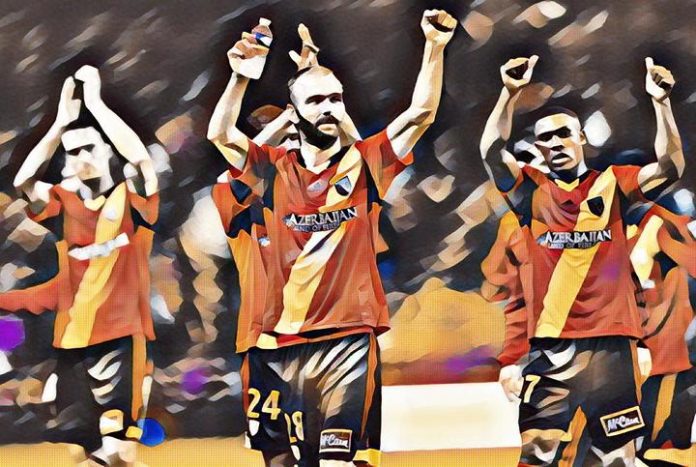 So here we are, it's the opening day of the Dominos Ligue 2 season and we face newly promoted Racing Club de Strasbourg Alsace. Going into the game we were 6-4 favourites and having not lost a game during pre-season I fancied our chances.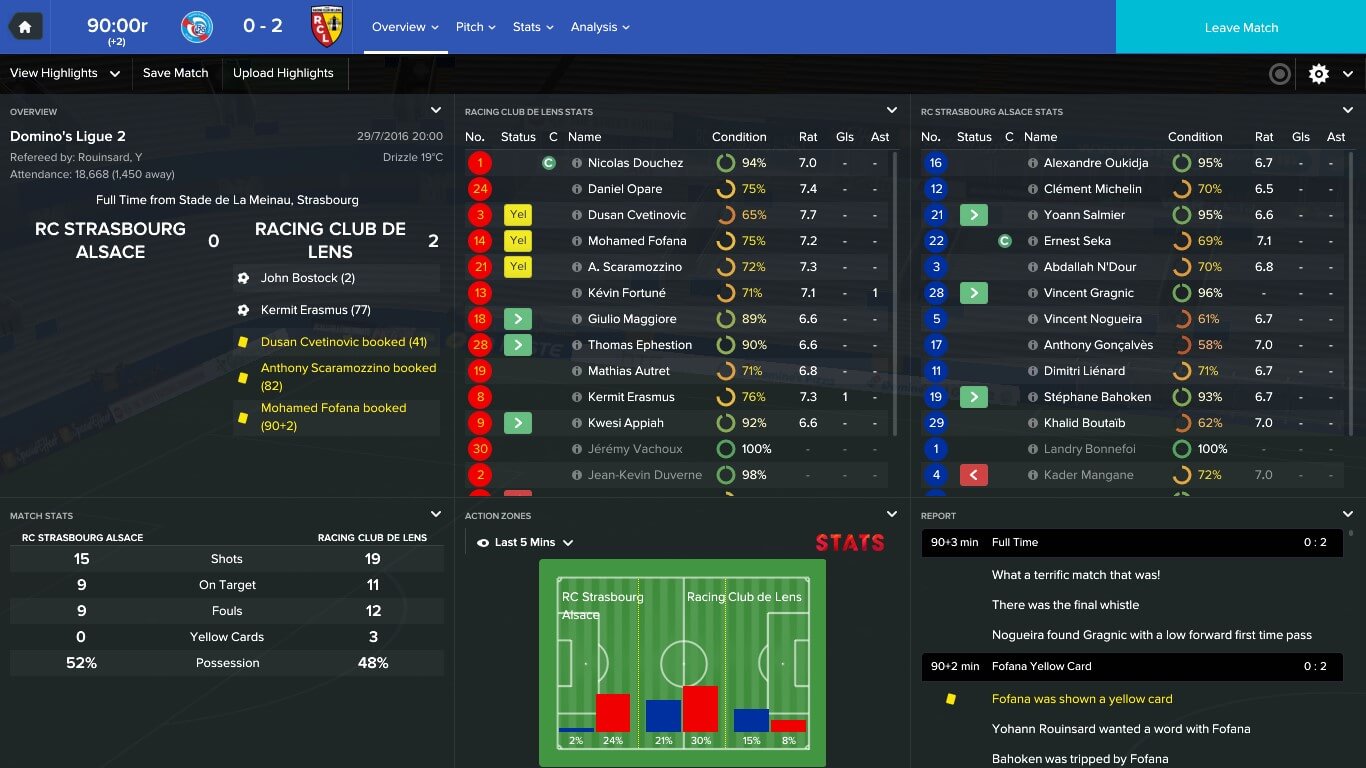 Well, what a start that was! Not even two minutes into the game and Bostock puts us ahead with an absolute screamer. I was getting a bit worried at 1-0 but thankfully striker Erasmus doubled the score to secure our first win of the season. I'll try and sort out something with Domino's to treat the guys for the win, especially as Bostock got himself into the team of the week.
Next up we had our first home game of the season welcoming Chamois Nirotais to the Stade Félix Bolleart-Delelis. We went into the game at evens but of course I was hoping to make it two wins from two being at our gaff.
Well that went better than expected! Loanee Kermit, yes that is his first name, Erasmus made a huge impact again picking up a goal and assist as we strolled to a convincing victory. What made me even happier was the fact that we managed to limit them to not having a single shot on target even when we went down to 10 men before closing the game off a couple of minutes later. That result puts us top of the pile after two games.
The next match saw us take a break from Ligue 2 and move onto the Coupe de la Ligue against GFC Ajjacio who are currently 10th in Ligue 2. Being a cup match rotation is only natural but one obvious selection change is at right back as Kenny Lala replaced the suspended Daniel Opare at right back along with a few backup players.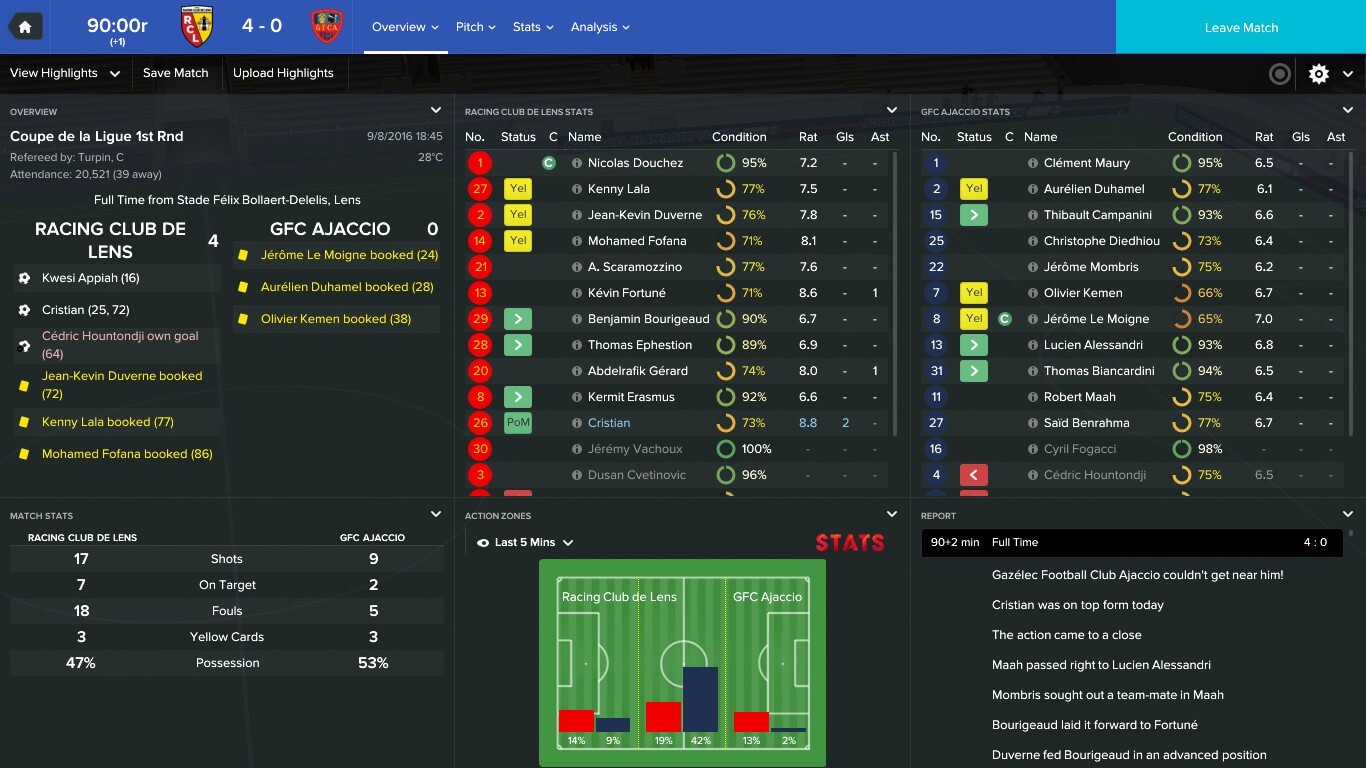 That went well. Luckily I took on board a tip from a fellow Tempo writer @LongBallFoot and actually looked at what the data analysists had to say. In their pre-match report I saw the average positions of their left back and left winger were quite high up the pitch, so as you do, I whacked on 'exploit the right flank' on the team instructions and that's where three of the four goals came from. The win saw us through to the 2nd round where we'd play Racing Club de Strasbourg Alsace at home. Oh yeah, Cristian bagged a brace and Appiah scored first on his first start for the club.
We were back to Ligue 2 a few days later and we had a game against Stade Brestois 29. Going into this I wasn't as confident as they overloaded the midfield in their last game so I switched from our usual 4-4-2 to a 3-4-1-2 to try and combat them.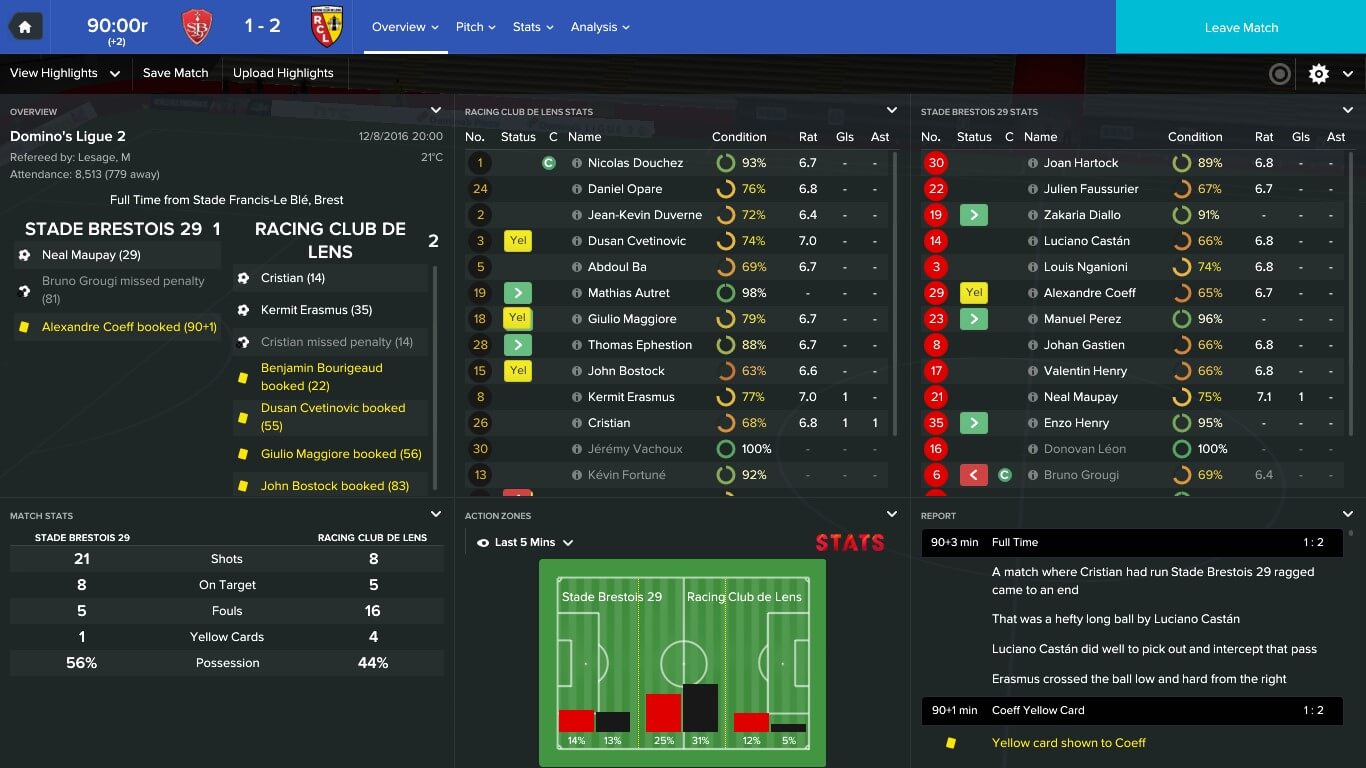 That was close. As expected we had a tough game but thankfully we were still able to win despite conceding our first goal of the season. We were able to take advantage of them playing centrally though as the winning goal came from out wide. Also, big shout out to Nicolas Douchez for saving their penalty late on as we stay top.
Up next are newly promoted side in Red Star FC who seem to settling in nicely to the league in 6th place. As ever I won't be underestimating them but for this game I've gone back to using 4-4-2 as they've been said to use the same formation.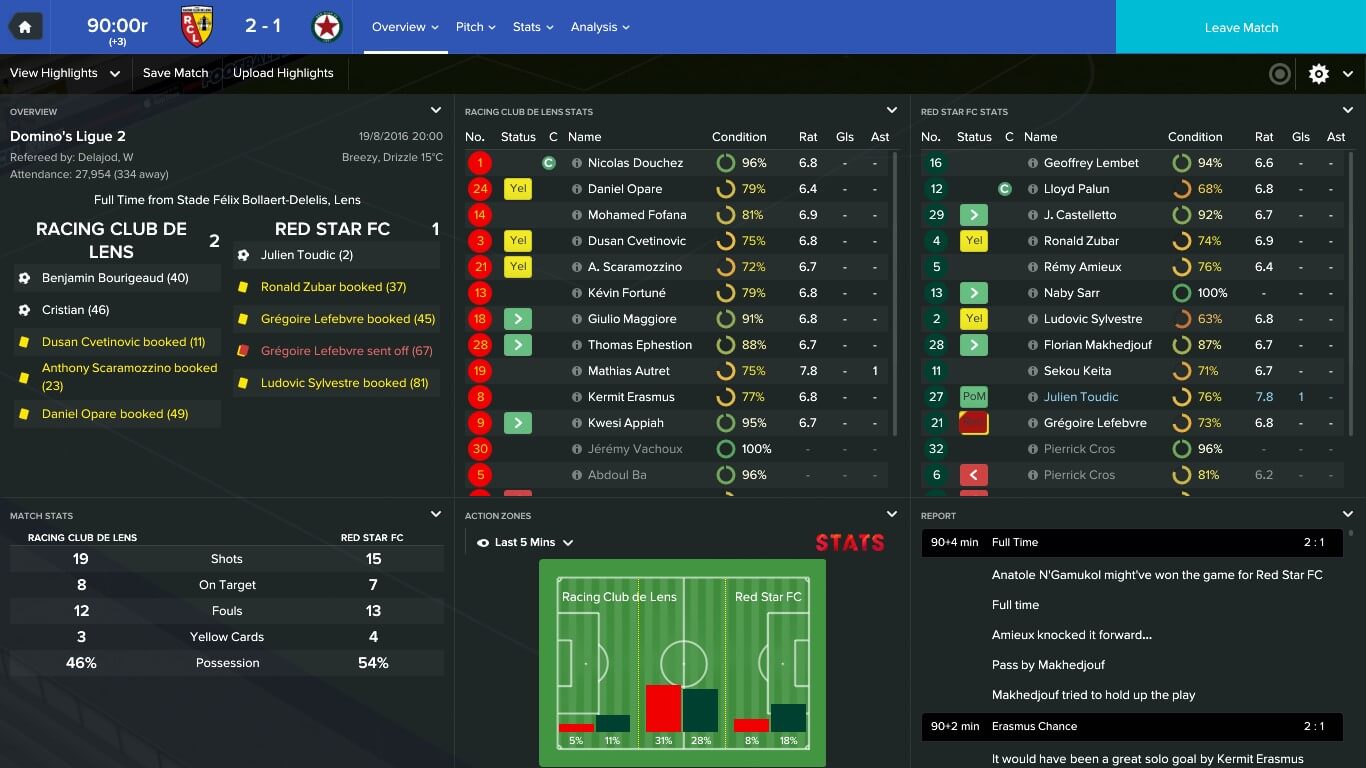 And breathe… we didn't get off to the best of starts but it's starting to look like I can count on this team to really dig out results. Cristian netting his 5th of the season instantly after the break put me at ease but no more than their red card later on in the game.
I think this'll be a good point to end the season opener, so if you enjoyed the read, thanks very much and I'll have the next part up soon for you soon where we'll get to the end of August, playing a couple more league games, the Coupe de la Ligue 2nd round against Racing Club de Strasbourg Alsace and go through any other transfer dealings I may do. See you then.