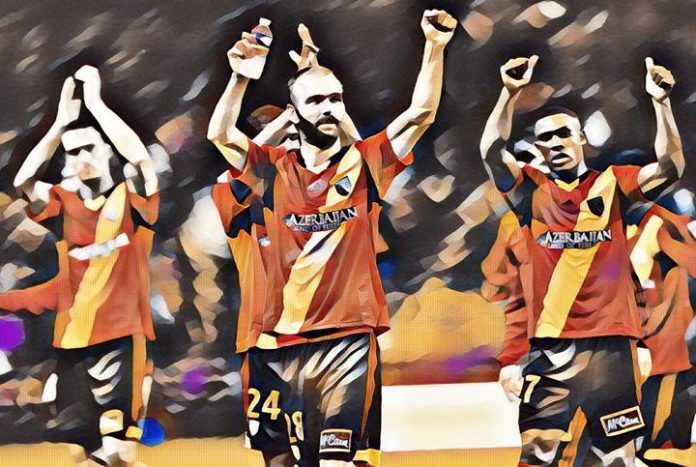 So, we're almost there, Ligue 1 football is getting even closer to Racing Club de Lens. Since you last heard from me though there has been a pretty eventful summer. Firstly, here's how we played in preparation for the season.

Overall I'm quite pleased with how our pre-season went. Out the five matches we continued with the 3-4-1-2 system that was used last season in four games. The main thing that impressed me about that was we didn't concede when playing with that formation. The obvious low point of the summer was the 3-0 loss to Everton but in all fairness I wasn't expecting to win that game, we also used 4-4-2 against them before switching back to 3-4-1-2 and winning 6-0.
Well we've got a few people in haven't we? I'd like to think this is all our business done with the first day of the season still to come which I'm happy with. We've brought in a few centre backs, a keeper, a couple of wing backs, a striker and a steal of a free signing in Youssouf Mulumbu.
We've also let a few out of favour players go which I'm not too fussed about and there are still one or two that might be on their way out.
Anyway, here are three players out of the new additions I think could do pretty well for us this season.
First up is Lois Diony who came in for £4m. He's a French striker who spent his last season in Ligue 1 where he scored 12 goals, hopefully his experience will help us out as he may not take as long to adapt to the league. However, my strikers of last season, Cristian and Kermit Erasmus (who I've got again on loan) did have better pre-seasons than him so they'll be the pair starting the season.
Next up is big 'Tone, well Anthony Briancon. He was in Ligue 2 last year with Nimes Olympique who didn't get promoted but he does look that he is able to make the step up. The 22 year old came through at Lyon and looks to be a promising player for this and future season who could possibly move into midfield.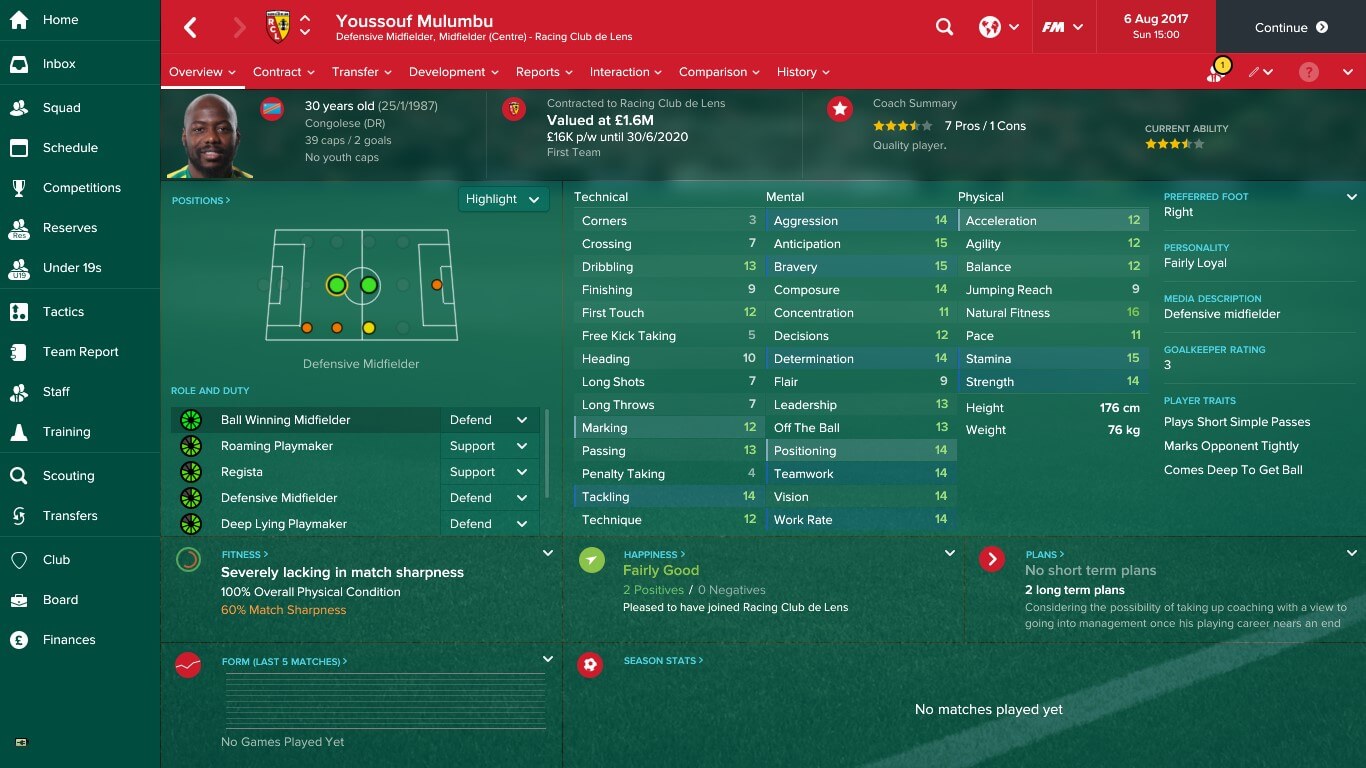 He may be 30 but a little experience never hurts. I think everyone will know about this guy from his time at West Brom, but once he gets some match sharpness I'm sure he will be able to dominate in midfield for us when needed.
Looking at the upcoming season we look to have some pretty reasonable aims. For the league the board are just hoping to avoid automatic relegation which I'm all for but personally would be hoping for a finish nearer the middle of the table.
The press have similar expectations to the board as they have predicted us 17th. Hopefully we can exceed their expectations like last year and finish a bit higher though.
For the cups we're expected to reach the 11th round in the French Cup and the 4th round of the Coupe de la Ligue. I'm not too fussed about the cups but wouldn't mind another cup run in one of the two like last season.
It looks like we've got a new spawn of fans about. We've managed to move 16,999 season tickets for this year, a couple of thousand more than last season's tally of 14,730, hopefully they can really push the team to Ligue 1 survival which I expect without a question.
Coming next will be the roundup of our first month in the French top flight, until then though have a good time and I'll be back shortly.