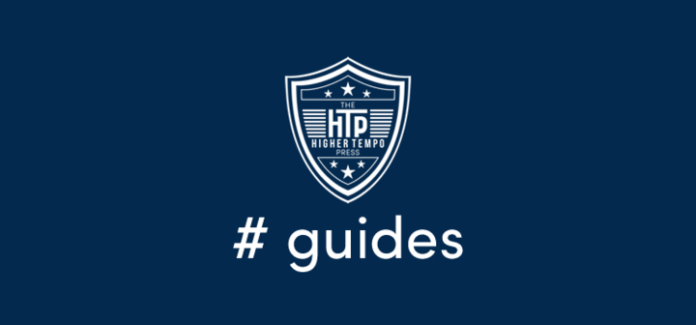 I've written about squad building before, and I want to touch on this again.
Why
This blog stems from me being a tad bored and starting a new save for funsies as Barcelona. I'm sat having a look at the squad, and say to myself, "blast me, this is terrible". My girlfriend, knowing sweet-F-A about football asks what is wrong. So I spiel for a bit about the fact that Barcelona is one of the best clubs in the world, but have an awful squad. She's confused, and so I explain my concept of squad building. She walks away pretty quick once I get into age versus wage dynamics. It was the first thing I said.
So why is the Barcelona squad so poor? Well, first things first we have 13 key or first team players. Any spotted the issue here? 13 does not go into 11.
The second thing I notice is that we have a first team player on £74,000 per week and a rotational player on £125,000 per week. That also doesn't make sense. That rotational player is Thomas Vermaelen. A good defender, and worthy of a rotational role in the squad, but not worthy of £125,000 per week.
What
My first job is to look who I need to sell, who I should sell and who I want to sell. A difficult task, and to complete it I have to take risks.
I can't afford to buy anyone as my transfer budget is so low, but I also can't sell anyone without lining up a replacement as the squad is already thin
. That means almost anyone is for sale. If a good bid comes in I'll counter offer for a bit more. If the player is sold, we'll replace them.
So let us go through the first team squad, and see who stays and who goes.
Defence
Aleix Vidal should be first out of the door. We have three players capable of playing RB/RWB/RM.
Aleix compared to Semedo shows little difference between the two, but
overall
Semedo appears the better player
. Plus being on lower wages and 4 years younger, Semedo is going to give us a better average rating/wage ratio.

The other player is the versatile Sergi Roberto, who again is younger, on fewer wages and actually a better player
. A no brainer for me. Aleix Vidal must go. Notice I haven't chosen a tactic yet, and so this choice isn't a tactical one at all. It is
purely
for financial and squad building reasons.
Elsewhere in defence, we have 4 centre backs, three of whom are 30 or older.
Previously
mentioned Vermaelen, Pique and Mascherano are all good defenders. We need to bring through some younger boys though. The 'B' squad doesn't have much going for it, and the U19s have no one to step up. We do need to take risks though, and we will. Vermaelen has to go. His wages are too much. Luckily we have a backup perfect for the situation in Marlon. A 21-year-old Brazillian centre back. He's not great, but in the cup and against weaker opposition he will do the job. Perfect for a backup defender.

The First Team
We look good in midfield, if not a bit stacked. We need to sort out squad roles for the team as a whole, but this midfield is
certainly
a big factor in this. The midfield as a whole will do a job for a few years before we start needing replacements.
Up front speaks for itself. A good backup striker in Paco Alcacer, and if we can find a good young striker (19 or under) to come through soon we will be set.

The How
We shift around the squad roles and finish with 8 first team or key players. A much better ratio for the team. We
certainly
will have fewer issues with players wanting for first team football. We do have a lot of rotation players though, 11 in total. So we'll need to sort that out as well.
Vermaelen stays as a rotation player as I would prefer another youngster to come in as a replacement first
.
This squad is
nicely
balanced now for squad roles. The wages have even balanced themselves somewhat. Once we sell the not-needed players we'll have saved £107,000 per week. That doesn't even include Vermaelen as he'll
be replaced by
someone and so I can't account for the wages there. This is fantastic news for the clubs future.

We haven't made many changes, but what we have done is immediately set up for the future. We're balanced almost
perfectly
across squad roles, positions and age. We've gone from a disaster waiting to happen to a club ready to challenge without even signing anyone. It is that simple. Morale issues and infighting can turn a season from easy street to long slog, or close chase to miles away.
If a player begins to kick off, we can replace them. The club is set
financially
in the future to cope with this. What we need to do now I stack our 'B' Squad and the U19s with players good enough to
potentially
challenge in the future. La Masia has
been overrated
, but the structure is there. In every save, you would want to make this talent producing machine firing on all cylinders.
This shows my squad building guide in action. It has been simple to fix the club, but you need to know where to look.
Squad Roles

Squad Position

Wages

Age

Ability
If your club is flush with cash, like Barcelona then don't focus on wages and look at ability more.
If you're struggling to put together a transfer budget then sell those high value, high wage players
.
I do this every time I start a new club straight away. Our biggest expense is wages, and the biggest money maker is on pitch performance (i.e. TV revenue, prize money etc.). After this I will look at the staff, followed by tactics, training and finally scouting. Then I hit continue.