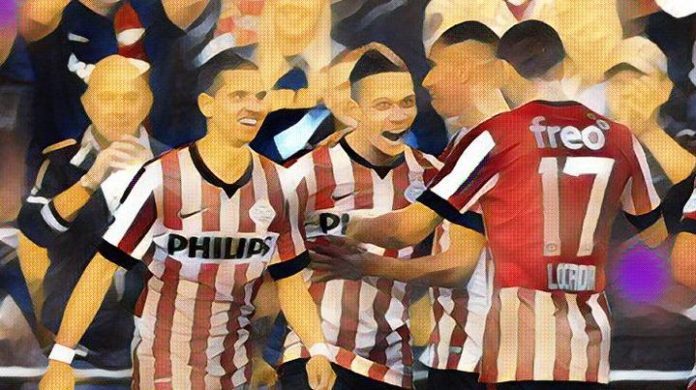 Pre-Match
Confidence is high after that Zwolle result and that is reflected in the PSV odds of 1/6 at home.
Guardado and Lammers are still out injured but Santiago Arias also misses out through suspension because of his 10 yellow cards in 14 matches!
NEC's Lorenzo Burnet is definitely out while Maurice Multhaup is a doubt.
Tactically I'm happy with how we played in the last match, let's keep things straightforward and see how we go with it today. Missing Santiago Arias is a blow on the wing, hopefully Schwaab can provide the same energy.
The Teams
First Half
PSV get off to a flying start as Daniel Schwaab's ability is tested down the right wing, Arias' replacement plays a delightfully teasing ball into the six-yard box but the NEC goalkeeper smothers it.
Ramselaar gets a chance from distance on 15 minutes after some nice switching from left to right wing and back to the centre of the pitch. The dynamic midfielder sees his shot parried wide for a corner.
NEC find themselves advancing toward the PSV box throughout the first half but they're rushed into making decisions and as result all five of their shots are off target.
Half Time
It wasn't the worst half we've had but we need to be more clinical in the final third again.
I noticed our full backs were aimlessly launching balls forward and not particularly even at our Target Man. The below passes lost diagram shows the impact. They've been instructed to play fewer risky passes in this second half.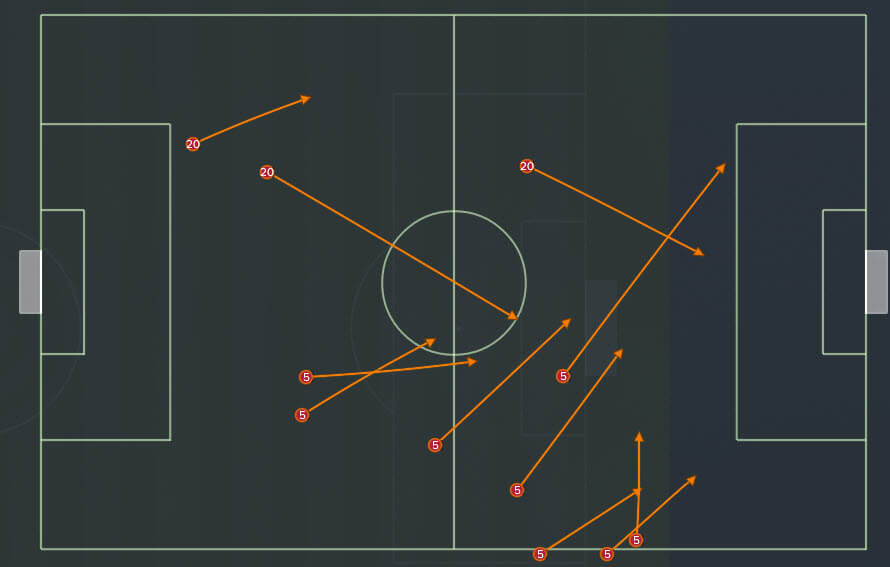 Second Half
2 minutes into the second half and PSV find the back of the net – Bart Ramselaar's corner is powered in from the head of Hector Moreno, unfortunately the referee blows up for a shove by Moreno and the goal is disallowed.
Panic stations at the back for PSV as Mayi crosses from the right wing and finds the head of Taiwo Awoniyi, thankfully the forward's header floats wide of the post.
In an effort to see more pace up top Jurgen Locadia is replaced by Steven Bergwijn on 69 minutes.
In the remaining 20 minutes of the half NEC take total control, they mount attack after attack and somehow PSV stand strong.
That is until the 92nd minute! Joshua Brenet wins the ball deep in his own half from Mayi, he launches the ball to the flank for Bergwijn to chase. The substitute drives towards goal but is too weak on the ball and gives up possession to Janio Bikel. Bikel looks to play a safe ball back to his goal keeper but sells him short! Luuk de Jong reacts quickest to nip in and find a glorious last minute winner. 1-0 PSV.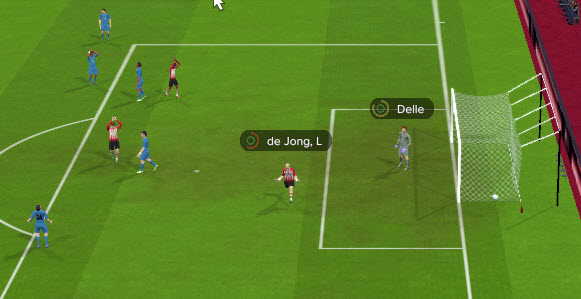 Full Time
A somewhat fortuitous victory keeps PSV rolling! I've always said how difficult it is to be critical when we're winning.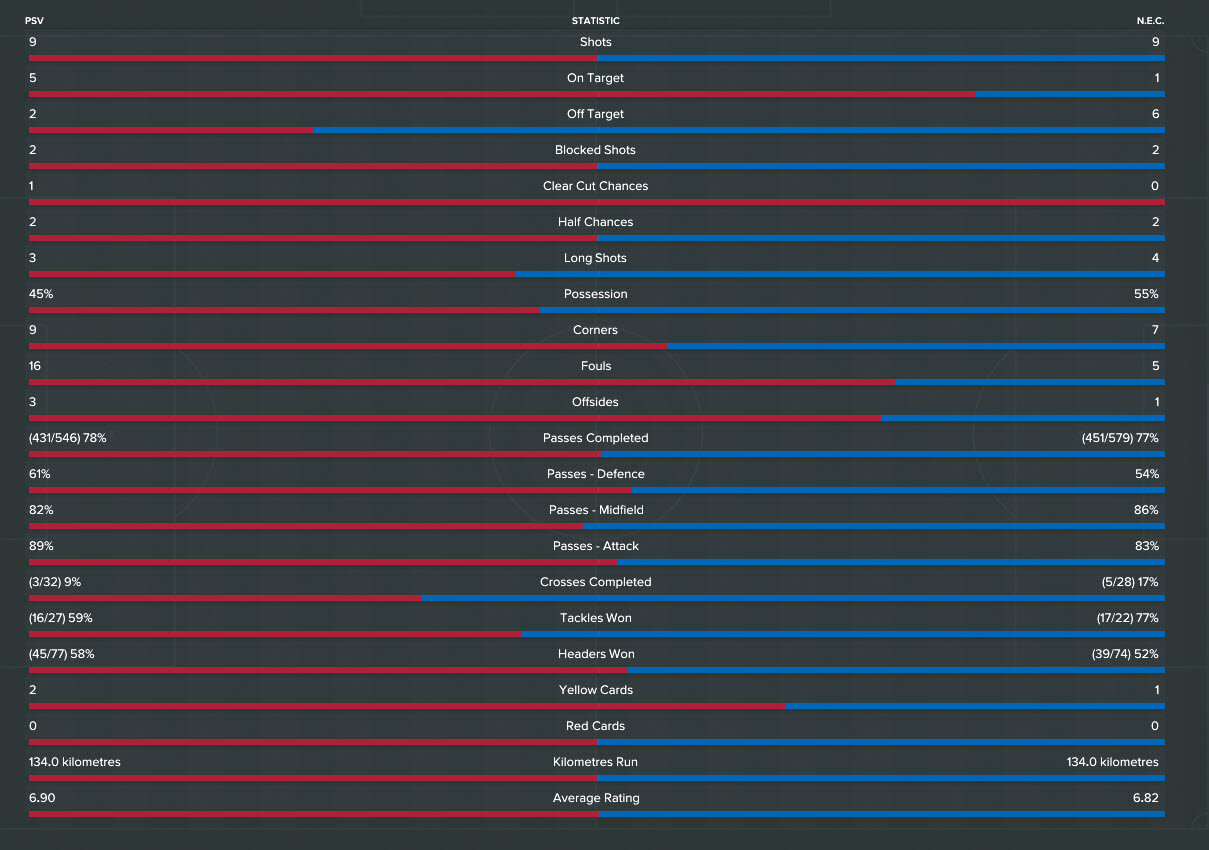 Ajax are beginning to find momentum, we can no longer afford to drop silly points in the league with them snapping at our heels.
Next Up
PSV remain at home as 15th placed ADO Den Haag visit.