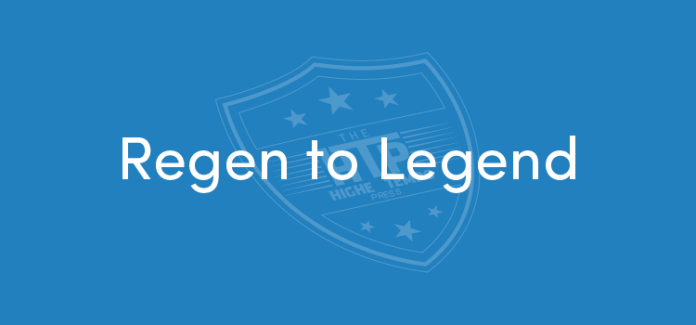 Three wins from the first four games leave Leiria in a promotion place. The side, which just missed out on promotion last season had a long break from the game over the summer to help get over last seasons disappointment but look to have returned stronger for it. Their manager, who went off the radar for three weeks said 'we all needed a break from each other and the game. I looked at the players, at myself, and we were depressed. There is only one way to get out of that however, to get back to work and win games.' They had an impressive preseason taking some large scalps including beating Porto 3-0 and EPL side Brighton.
Sundays 3-1 away win at Gondomar will help to lay to rest some of last seasons demons as it was the 2-2 draw towards the end which hampered Leiria's promotion bid. Things looked bad for Bruce Parker's side when the home team took a 3 minute lead but last seasons impact sub João Pacheco scored two within 10 minutes before Saponjic sealed the win after half time.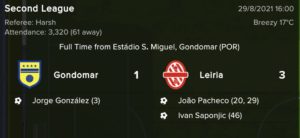 As is usual with a club in the second division, Leiria were not able to hold onto all their star players from last seasons push. This season however the club has not lost anyone they did not have a ready made replacement for and the spine of the side remained the same. Last seasons top scorer José Postiga left to go to Aroca for upwards of £130k, a disappointing fee but a profit never the less. The club did all they could to hold onto him but it was clear from preseason that he wanted a move away. Attacking midfielders João Bruno and Gabriel Silva left to mid-table Liga NOS clubs, but replacements were brought in. Only after the season will we see if these players are truly missed.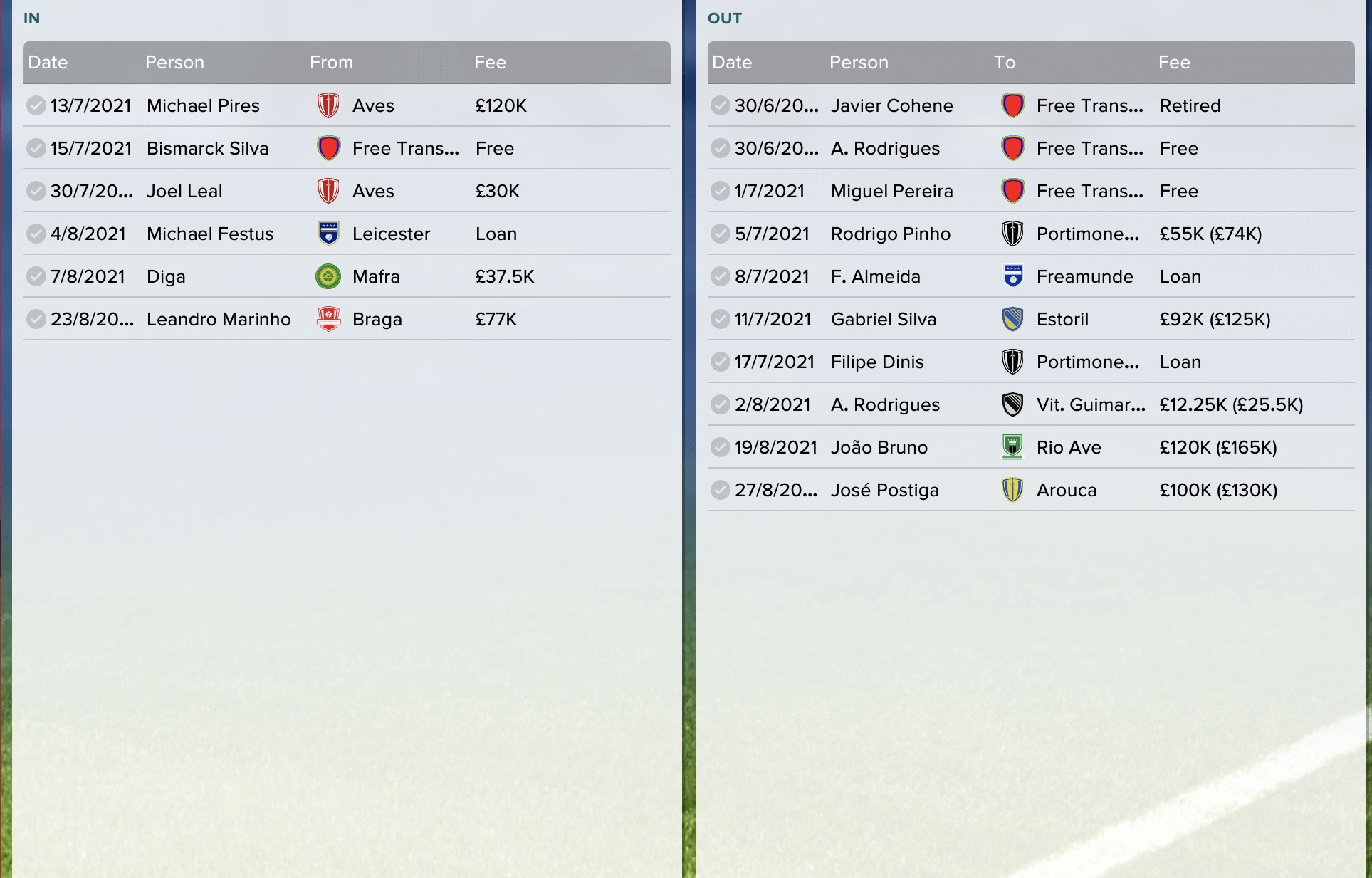 Brazilian Bismarck Silva was brought in on a free to fill the void left in the attacking midfield role behind the front two. Although he looks to have the talent, his first few games have taken some adjusting too and he has had little impact on games so far.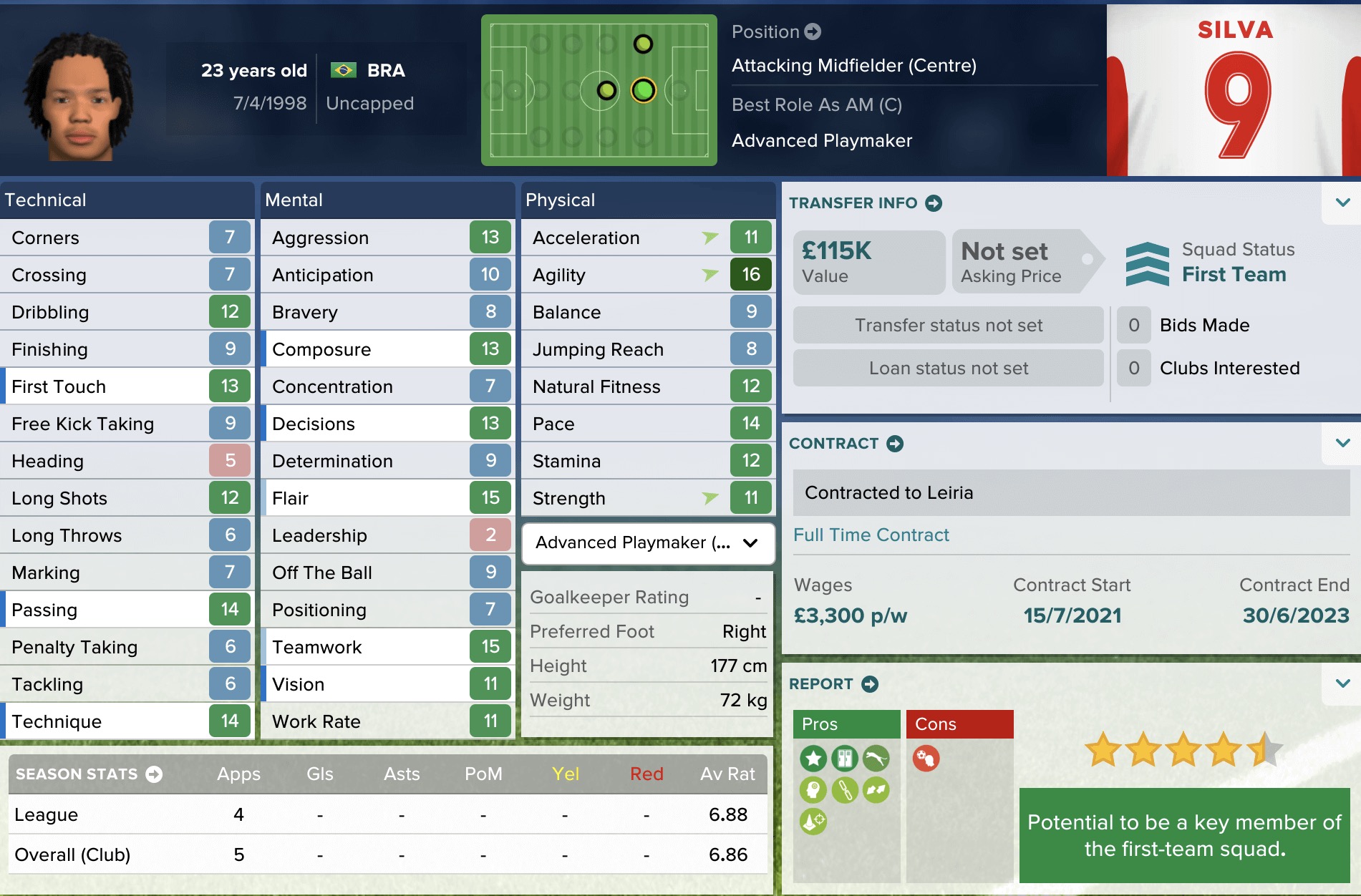 Michael Pires was signed from Aves for £120k at the start of the summer. The 19-year-old playmaker will spend the season learning from Fernando Nogueira before taking over from the first team creator. Many expected Nogueira to leave in this window but he committed his future to the club despite interest from AEK.
One criticism of Leiria last season was their lack of forward runs from the midfield. The signing of Diga for £37.5k from Mafra looks to have fixed that after some impressive early season form. The box to box midfielder, 23, is the last first team signing made in the window.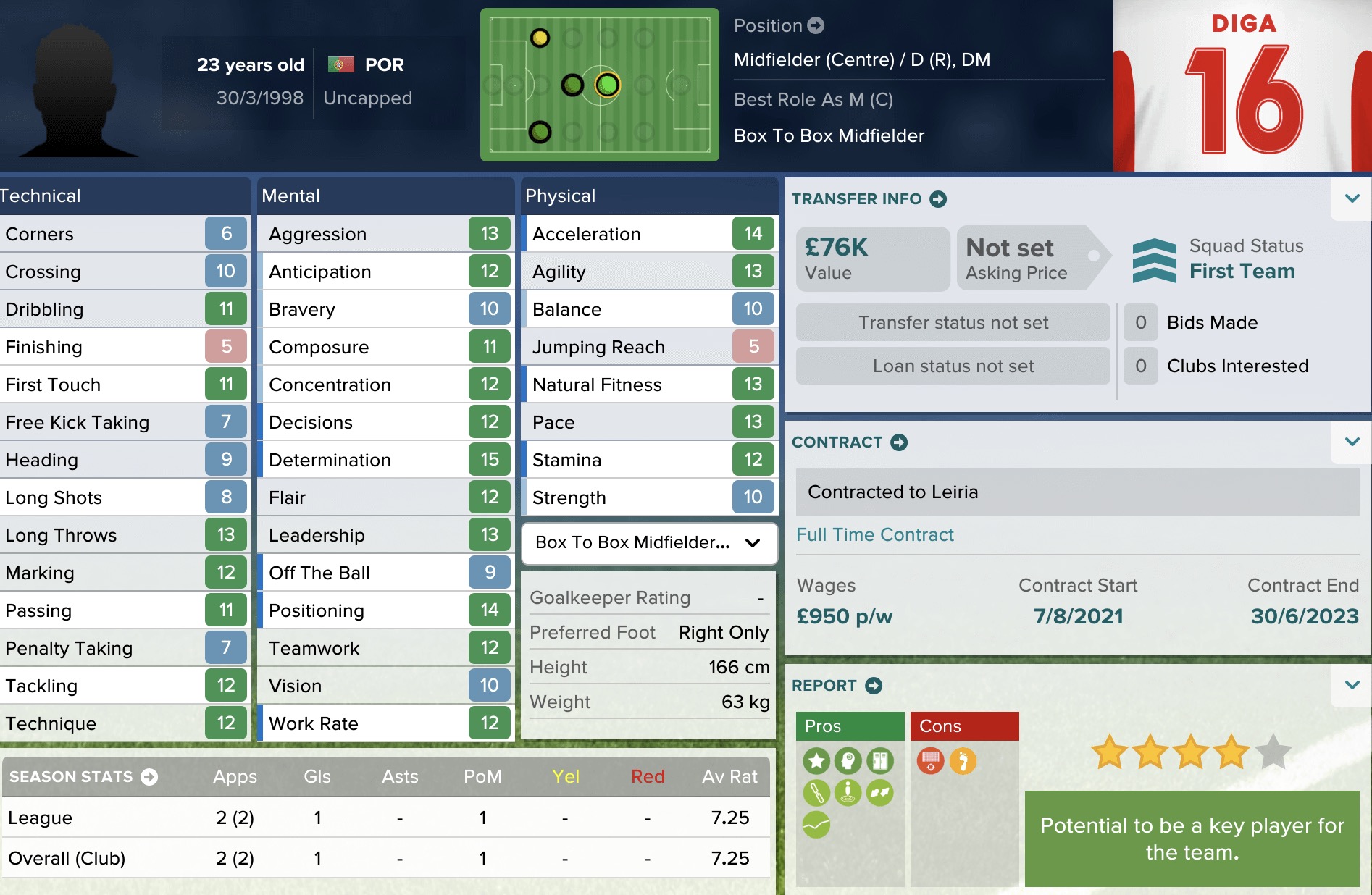 Two back up strikers joined the club along with Leicester City's Michael Festus on loan to cover for any injuries. One player who remained at Leiria was hot prospect Pedro Brandão. The 17-year-old full back surprised a lot of the media when several bids came in from higher leagues. Estriol, Braga and other sides from the top leagues were after the youngster but he chose to further his education at Leiria.
Young Brandão will be hoping to follow in the footsteps of some of the more successful players to have played under Parker at Leiria. Vitor Ferreira, who joined Vit. Guimarães last season for £90k will now join Italian giants Juventus for up to £400,000 with Leiria making 40% of the profit due to a clause in his transfer. The 20-year-old ball winning midfielder could turn into a real great of the game if he is afforded the opportunity in Turin.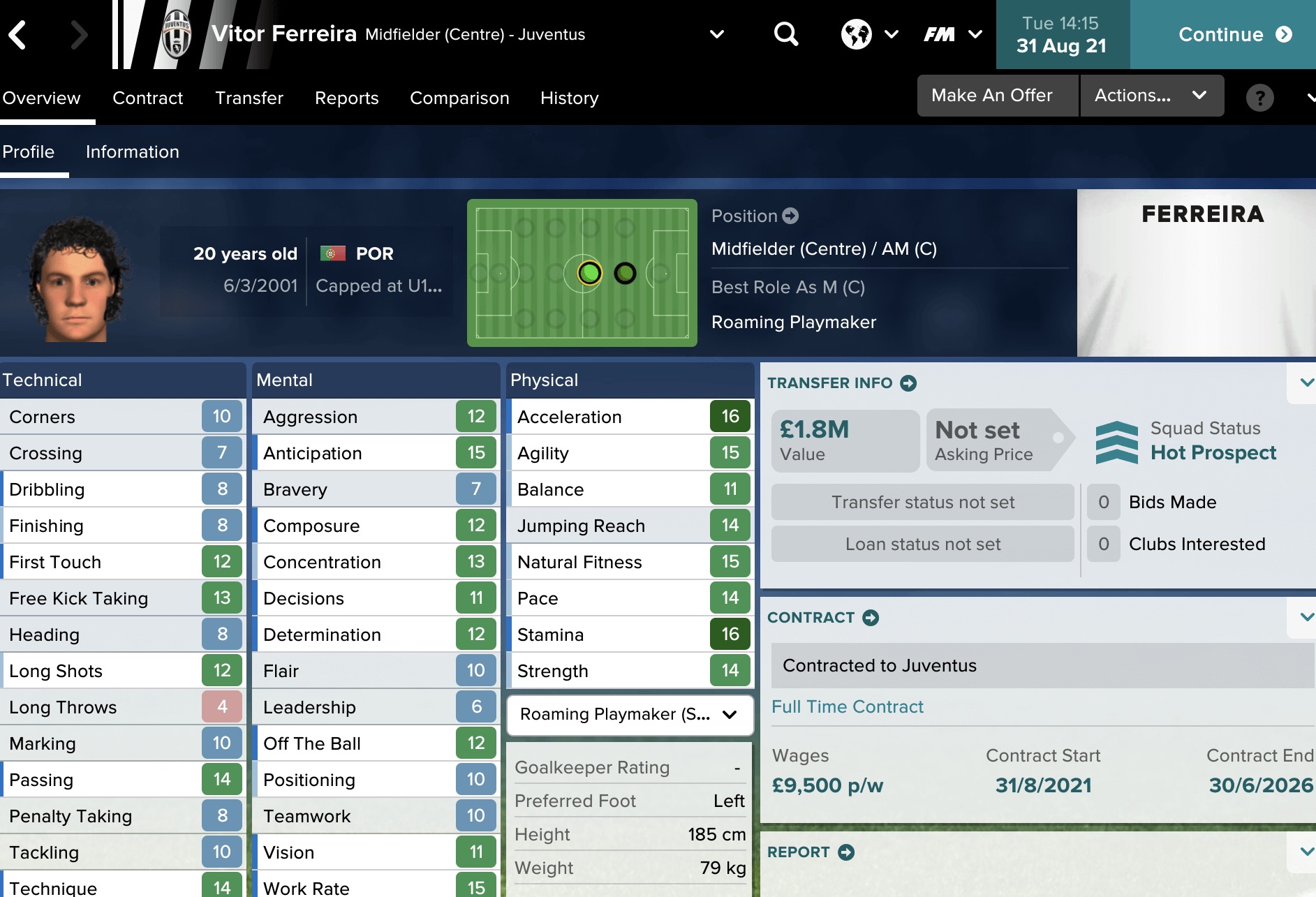 The next three games look straight forward for Leiria before an away clash at 2020 league champions Sporting B. From there they will travel to promotion favourites Portimonense. They will be hoping to put some distance between themselves and the other favourites before the winter window opens.